Several streaming platforms are duking it out, but Netflix still remains the biggest household name streaming service. It may not stay this way for long, but for now, Netflix is still a solid contender.
And when you're looking for a romantic comedy movie to watch, Netflix is still one of the better streaming platforms to check out. The library is diverse with a good mixture of classic and original movies.
Here are the best romantic comedy movies on Netflix for when you just want to sit down and fall in love with funny, touching, and even complex characters.
8. Love Actually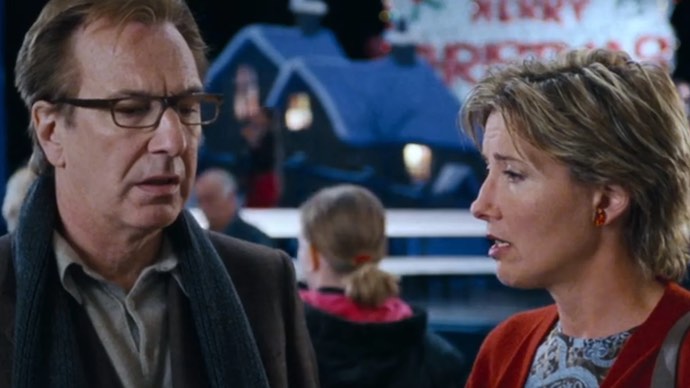 Richard Curtis' Love Actually is a British anthology film that follows the lives of various people over the Christmas season. They're all socially inter-connected, and they all have problems with their love lives.
The reason why Love Actually works so well—where many others like it have failed—is because its characters are likable. They're all broken in their own ways, yet none are outright detestable.
The best stories are those of Harry and Karen's marriage under strain (played by Emma Thompson and Alan Rickman), Sarah and Karl's intimate love affair (played by Laura Linney and Rodrigo Santoro), and Jamie's love for Aurélia (played by Colin Firth and Lucia Moniz).
7. Silver Linings Playbook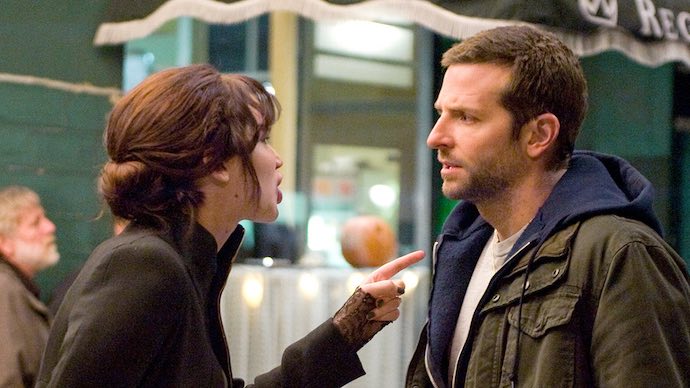 Based on the book by Matthew Quick, Silver Linings Playbook is wryly funny and led by four intense performances.
The story is based around two characters: Pat, a former high school teacher who had a breakdown after he found his wife cheating on him, and Tiffany, a young widow who takes a shine to Pat.
Through the film, the pair make agreements to help one another with their problems, which leads to Tiffany and Pat entering a dancing contest. Bradley Cooper and Jennifer Lawrence have undeniable chemistry, which has since been backed up by numerous other collaborations.
Lawrence won an Academy Award for her role, while Cooper, Robert De Niro, and Jacki Weaver were all also nominated.
6. The Terminal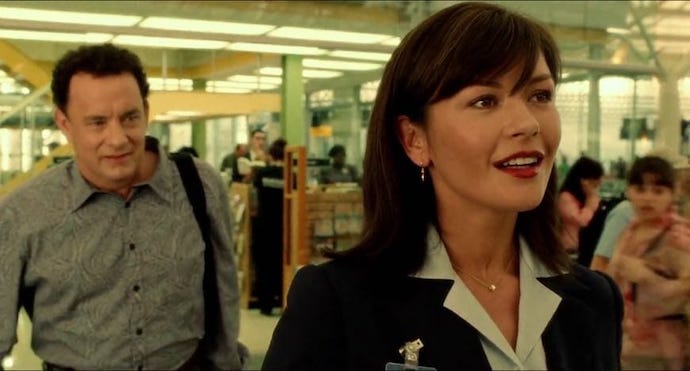 Loosely based on a true story, The Terminal is about a man named Victor who gets caught at New York's JFK airport due to a civil war that began while he was en route to America, leaving him stranded.
Tom Hanks is his usual lovable self in the leading role, while Catherine Zeta-Jones provides zest as Amelia who's constantly passing through the airport (due to her work as a stewardess) while Victor is stuck.
They both enjoy a quiet but meaningful emotional romance, and are eventually forced to confront truths about themselves that threaten to leave them both broken-hearted.
5. My Best Friend's Wedding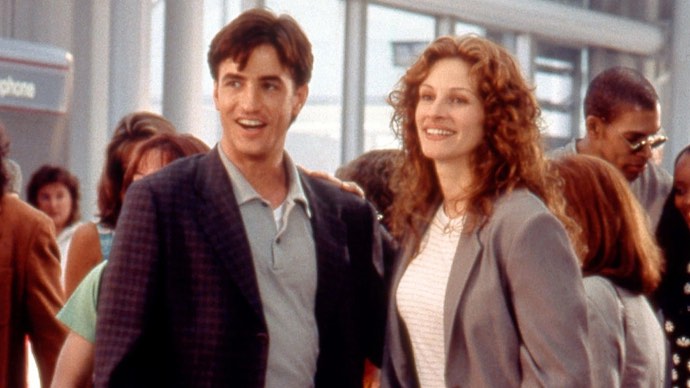 A proper 90s movie, My Best Friend's Wedding follows the antics of Jules (played by Julia Roberts) as she desperately tries to stop her best friend Michael's wedding. She has realized that she has fallen in love with him and can't allow him to marry anybody else.
The film has charm—which makes up for its Cameron Diaz-ness—and Julia Roberts' scheming performance as Jules is one of her most fun.
While it might not be as good as Pretty Woman, Mystic Pizza, or Notting Hill, My Best Friend's Wedding is still worth watching because it's a harmless romp with all the trappings of a successful 90s rom-com.
4. About Time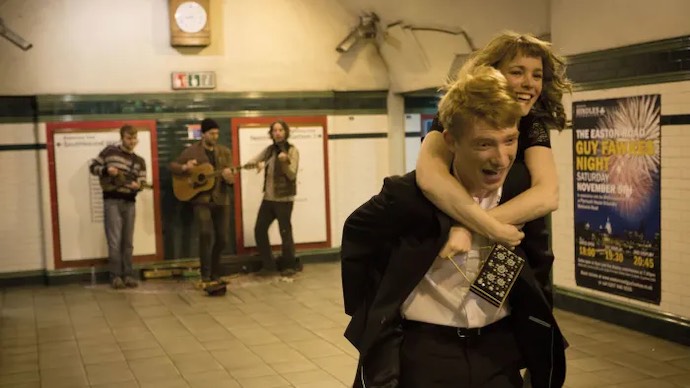 About Time is a romantic comedy on the outside, but a tale of fatherhood on the inside. On New Year's Day, Tim is called into his father's study and learns that the men in their family have an extraordinary power: the ability to travel backwards in time through their own lives.
Over the next 15 years, Tim (played by Domhnall Gleeson) uses his power to help himself out of social jams—and eventually meets Mary (played by Rachel McAdams), the love of his life whom he marries.
The romantic parts of the film are fun to watch, and Tim is lovable as a character, but it's his close relationship with his wonderful father that anchors the entire film. Domhnall Gleeson, Bill Nighy, and Rachel McAdams are all perfect in their roles.
3. The Half of It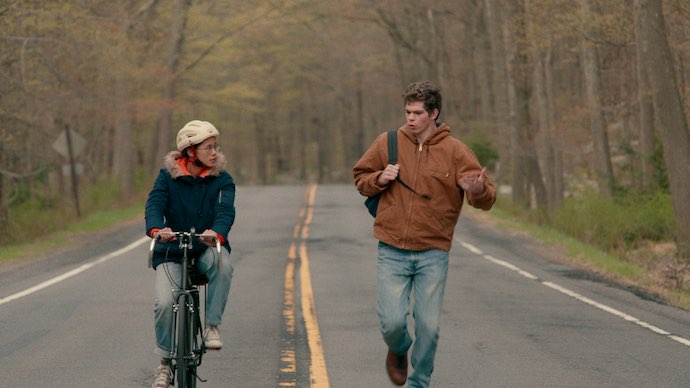 A surprisingly good Netflix Original movie, The Half of It pulls at the heartstrings as it puts the allure of teenage love on display.
When Ellie is asked by the high school jock, Paul, to write love letters to his crush for payment, she's initially hesitant but eventually agrees—and through her letters, she ends up falling in love with the girl too.
Subsequently, Ellie's budding friendship with Paul becomes increasingly complex as the pair end up in love with the same person.
The film is a funny, witty, and heartfelt tale of high school emotions. The Half of It isn't good simply because it tries to be contemporary—it's good because it successfully reminds us of the pitfalls of youth.
2. Lady Bird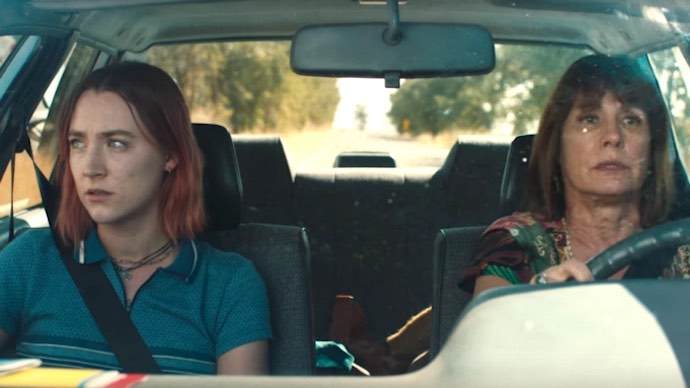 Greta Gerwig's solo directorial debut is a classic of the genre, filled with teenage angst and parental frustrations. It follows Christine McPherson (aka "Lady Bird") and her last days of high school.
The film not only showcases the tragedy of growing up, but also the fun that's encapsulated in the boundaries of teenagehood. Saoirse Ronan is sublime in her leading role, carrying the movie forward with a fast tongue and spiky attitude.
Yet it's Laurie Metcalfe's performance as her mother, Marion, who's filled with the anxiety and irritation that only teenagers can bring, that ends up being Lady Bird's biggest draw.
Lady Bird was nominated for five Academy Awards and is one of the most original and realistic looks into the life of a teenage girl.
1. Stranger Than Fiction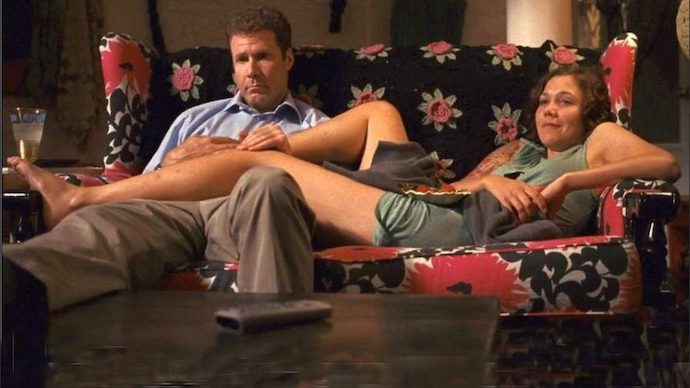 Stranger Than Fiction is a romantic comedy in part, yet it's so much more than that. The movie reflects upon the life of Harold Crick, who one day starts hearing a voice in his head that tells him he's going to die.
Desperate to avoid his fate, Harold starts seeking out all kinds of help to stop his impending demise. One day he crosses paths with Ana Pascal, a rebellious baker who refuses to pay taxes—and as the pair fall madly in love, Harold tries even harder to avoid his looming death.
Stranger Than Fiction has more (figurative) magic than most movies could ever hope to muster. Will Ferrell, Maggie Gyllenhaal, Dustin Hoffman, and Emma Thompson all impress in this heartfelt and bold tale that's as whimsical as it is intimate.