When sat alone or with friends, searching desperately for something good to watch, you can always rely on the most heartwarming of movie genres: the romantic comedy.
From Tom Hanks and Meg Ryan to the grand old days of Audrey Hepburn and Gregory Peck, there isn't another movie genre that can make one feel warmer inside than a grand old rom-com.
And if you have Amazon Prime, you have a lot of options! Here are some of the best romantic comedy movies on Amazon Prime Video that you can stream right now.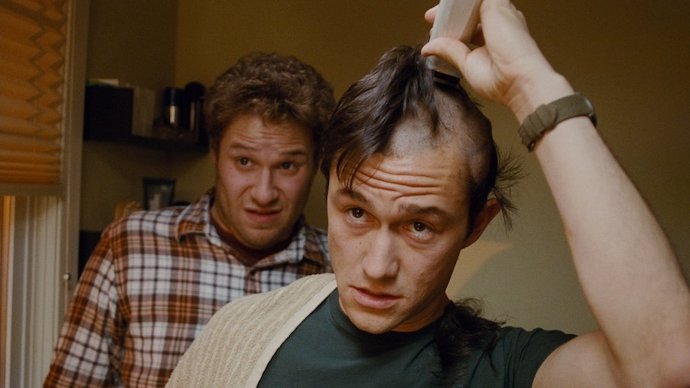 50/50 is the story of a man named Adam and his fight against cancer, and it's one of the most surprising romantic comedies one can watch—because it takes such an awful disease and shows the audience the "funny" side of being sick with cancer.
Anna Kendrick plays an endlessly optimistic therapist who provides the love interest in the film, and she does a fine job. Her chemistry with Joseph Gordon Levitt is perfectly weighted against the other.
Seth Rogen also provides a bromance element to the film as Adam's best friend, who genuinely loves him and tries to get him through.
The premise of this movie may not sound like it'd be a riot, but Levitt, Kendrick, and Rogen find a way to push the seriousness of cancer aside without downplaying the gravity of the condition, all while allowing the strange absurdness of it to come across.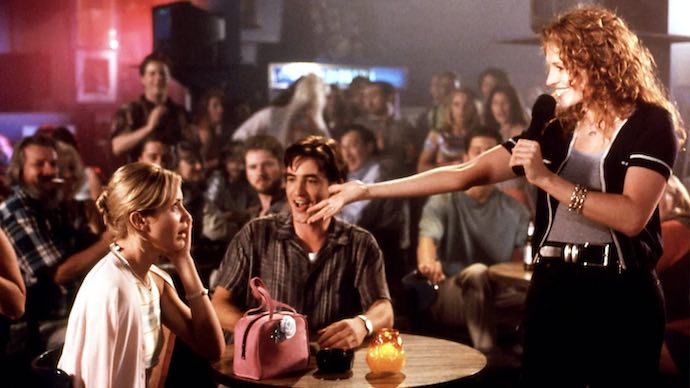 Upon hearing news that her long-time best friend is engaged, New York food critic Julianne (played by Julia Roberts) realizes that she loves Michael and begins hatching her scheme to wreck his engagement and take him for herself.
My Best Friend's Wedding is a film that embraces the absurdity that it portrays, and because of that, it circles into charming territory.
Julia Roberts' Julianne is slightly deranged and heinously selfish in her goal of ruining Michael's wedding, but upon meeting Cameron Diaz's over-the-top Kimmy, the audience does see that she has some cause.
The chemistry between Dermot Mulroney, Roberts, and Diaz holds the film together, and Roberts' performance is devilishly sharp—but that doesn't stop you from rooting for Julianne.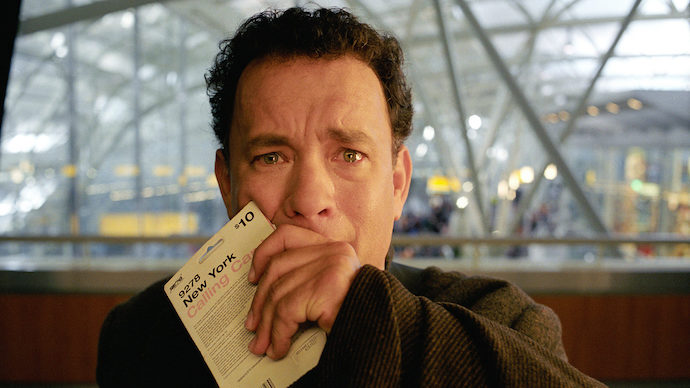 The Terminal is loosely based on the true story of Mehran Karimi Nasseri, who stayed in Paris' Charles De Gaulle airport for 18 years. But that's where the inspiration ends.
Director Steven Spielberg and star Tom Hanks deliver a movie about a man named Victor Navorski who's indefinitely stuck in New York's JFK Airport after a military coup in his home country.
While adapting to life within the terminal, Navorski meets a flight attendant named Amelia Warren (played by Catherine Zeta-Jones) and the two connect.
The movie is driven by Hanks' endless charm as Navorski, as well as the comedic performances of those around him. Zeta-Jones provides something different from most romantic comedies, and her role changes from love interest to savior.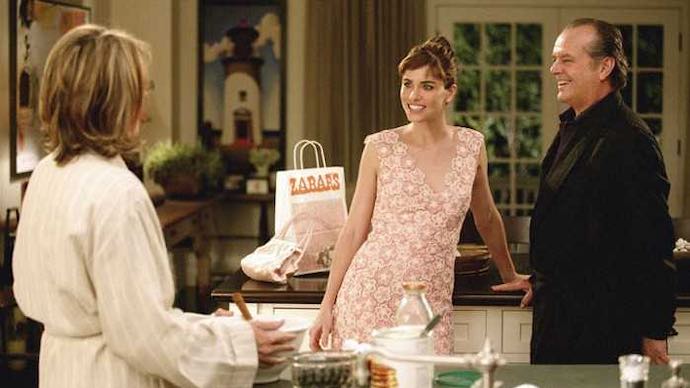 Want to watch a film where Jack Nicholson plays a character who isn't too far removed from himself as a person? Then Something's Gotta Give is the one to see.
Nicholson plays a 60-something entertainment mogul who only entangles himself with women who are under 30.
After heading down to the Hamptons with his latest girlfriend for the weekend, he has a heart attack and is told to remain in the area—forcing him to stay with his girlfriend's mother, Erica.
The pair rub each other the wrong way at first, before falling for one another. Diane Keaton's Erica is the perfect foil for Nicholson's Harry, and the chemistry between them fuels the whimsical-yet-biting sense of humor that permeates the picture.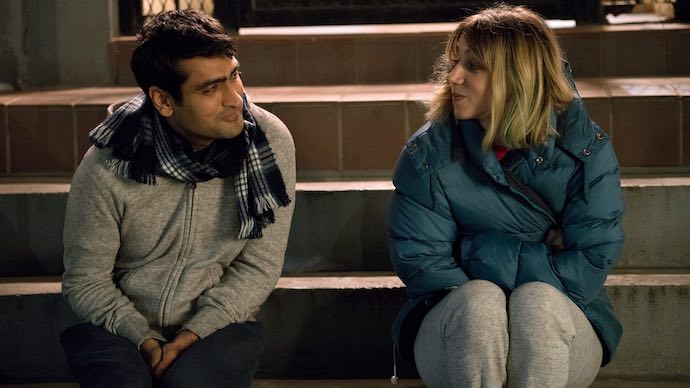 The Big Sick is based on the true story of how comedian Kumail Nanjiani spent the first few months of his relationship with his now-wife, Emily. It portrays real-life events through the lens of Nanjiani's sense of humor, telling the story of Emily in her coma.
While Zoe Kazan and Nanjiani are great in the leading roles, it's Holly Hunter as Emily's mother who steals every scene. Her actions in the film are entirely emotional and accurately represent the feelings of any mother going through a similar situation.
The script is delicately written and imbues each of the characters with a real sense of trepidation and fear, all while making sure everybody has their moments of humor, too.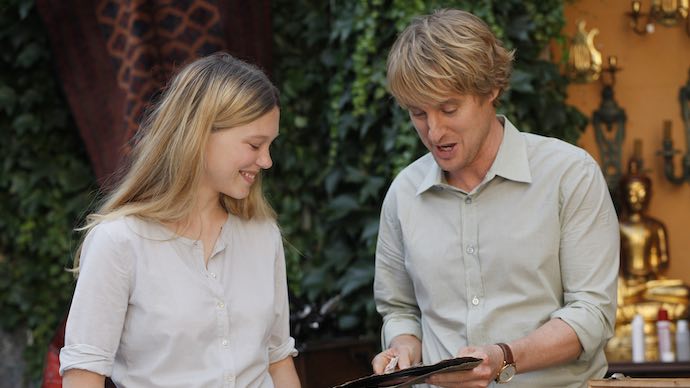 Midnight in Paris is a typical Woody Allen tale that stars Owen Wilson as Gil Pender, a Hollywood screenwriter who's on vacation in Paris with his fianceé. While there, he yearns to write something of note.
He finds a way to be transported back to the 1920s, where he begins to hang out with several famous literary figures from the era.
The film is mystical but feels like it could really be happening, such is Allen's ability to ground fantasy in reality. While Pender falls in love with Marion Cotillard's Adriana and the 1920s, he's reminded that nostalgia isn't always as it appears.
The film is full of great performances and even won Allen his record-breaking third Academy Award for Best Original Screenplay.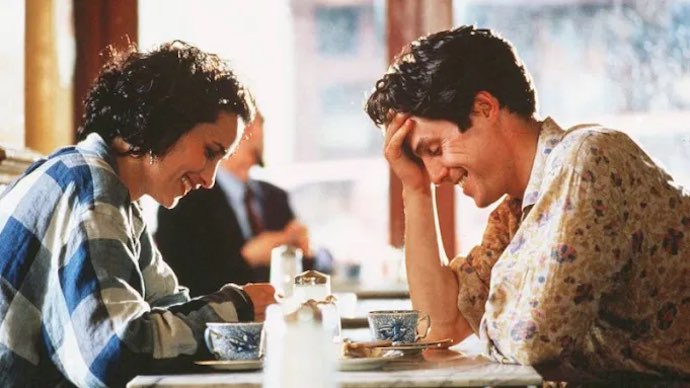 The classic Hugh Grant comedy remains one of the funniest and tender romantic pictures of the modern era. It follows the story of a group of friends who always attend the weddings of people they vaguely know.
The humor comes from their eternal struggle to meet partners themselves, and what happens when they try and connect with others.
Hugh Grant's Charles finds the love of his life in the engaged Carrie (played by Andie MacDowell) and the pair have several romantic encounters, despite her up-and-coming wedding.
The all-around performances are the strength of Four Weddings and a Funeral. Each of the cast perform their roles to perfection, and the script is dedicated to telling each story, even though Grant is the star.