Love is a dangerous game to play, which is why romance is such a common source of conflict in movies. Almost everyone can relate to love troubles, and those plotlines can tap into deep emotions.
The different types of love come together as a feeling that's universal to humanity, and when it's depicted well, it can heighten drama, create more suspense, and raise the stakes even further.
And the best way to show one's love for another is to prove it through actions and words. One way to do this is through a love song, the physical manifestation of the outpouring of one's heart. A well-placed love song can bring even the most hardened hearts to tears.
Here are our picks for the best love songs in cinema that were perfect for their scenes and had big impacts on audiences.
8. "She" by Elvis Costello in Notting Hill (1999)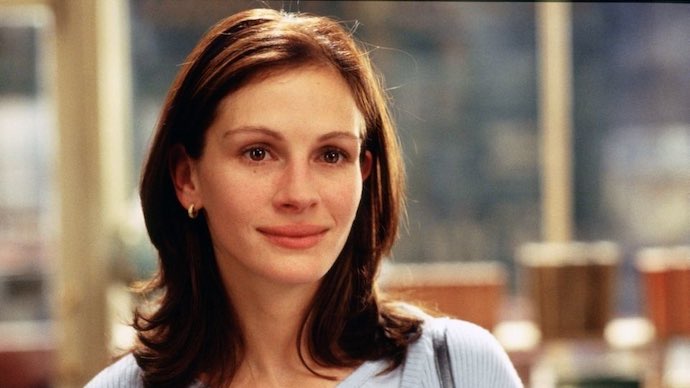 Covered by Elvis Costello for the film Notting Hill, "She" is the song that plays during the opening credits to the British rom-com as fictional movie star Anna Scott (played by Julia Roberts) is seen on red carpets and at press events to emphasize her fame.
The use of Costello's track makes the cut as a love song because of how wonderfully it fits the film. It's not a huge ballad nor does it have incredible vocal power; instead, it comes with a sense of happiness, a smile that stays as the movie continues.
Although the track plays outside the parameters of the film's runtime, "She" is a song that always brings back memories of Notting Hill, no matter where you are when you listen to it.
7. "It Must Have Been Love" by Roxette in Pretty Woman (1990)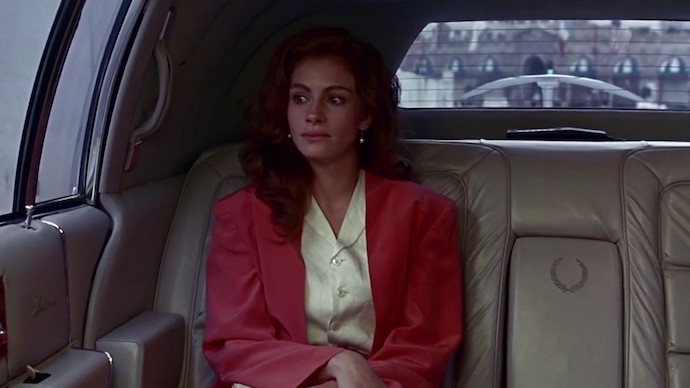 There's something special about Julia Roberts and romantic comedy montages, and that's no clearer than with the note-perfect love ballad "It Must Have Been Love" in Pretty Woman.
Roxette gives the tune a heightened sense of raw emotion as she belts out the song, all while Roberts as the prostitute Vivian walks away from the billionaire she's fallen in love with.
The song has that special ingredient, the secret sauce to the proceedings that connects with every member of the audience. We've all experienced heartbreak, and we feel it deeply here.
6. "My Heart Will Go On" by Celine Dion in Titanic (1997)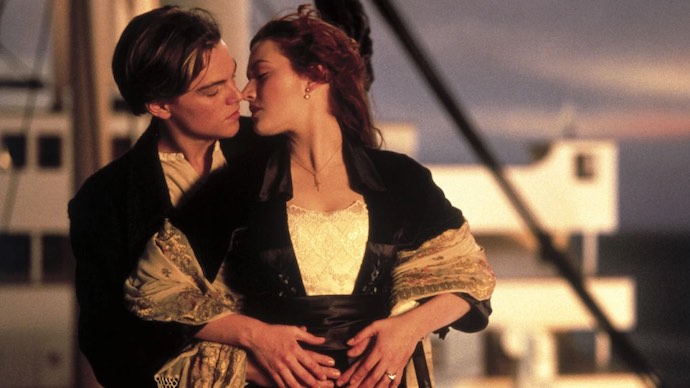 Titanic was one of the first mega-successful movies to focus on one of history's greatest disasters, and that means it needed a song that could perfectly capture the mood of its central characters. In Celine Dion's "My Heart Will Go On," it got one.
Few songs are as well-remembered as Dion's iconic track for the record-breaking Titanic. It has a staying power to it, so much so that it has outlasted the film itself in many ways.
The image of Leonardo DiCaprio and Kate Winslet on the bow of the doomed ocean liner is forever connected to the power in that song, and it remains a fan favorite at Celine Dion's shows.
5. "Shallow" by Lady Gaga and Bradley Cooper in A Star Is Born (2018)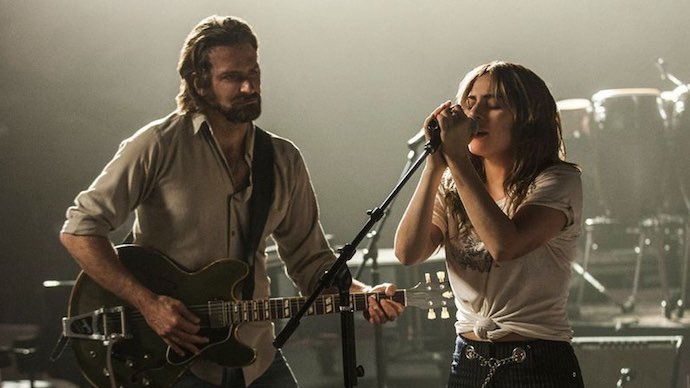 Whether you've seen Bradley Cooper's A Star Is Born or not, you've probably heard the outright belter of a song in "Shallow." This song brings our romantic leads together and serves as the glue that holds them in one another's arms throughout the film.
The Oscar-winning track has visceral energy—an element that's hard to fake in movies—and the song has a way of creeping into your mind and staying there, which few other movie songs do.
The image of Bradley Cooper and Lady Gaga playing the song is memorable, but the music itself is all you need to appreciate the grandeur of the track. It'll be a classic love song for the ages.
4. "Can You Feel the Love Tonight" by Elton John in The Lion King (1994)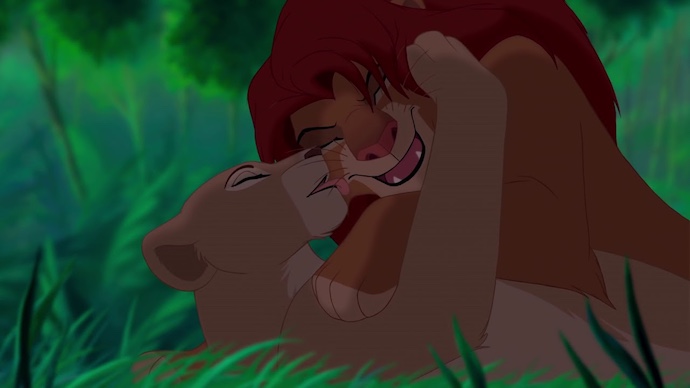 Elton John and Tim Rice achieved something extraordinary when they created the soundtrack Disney's The Lion King. It reaffirmed the power that music could have in a film, even one that was animated.
With "Can You Feel the Love Tonight," both Tim Rice and Elton John brought a delicate sense of love and connection between the two animated lions and pushed their relationship further, all while audiences received the song deeply into their hearts forevermore.
Thirty years after the release of the animated masterpiece, the incredible soundtrack lives on as new generations continue to discover the power that flows from the screen.
3. "Can't Help Falling in Love" by Elvis in Blue Hawaii (1961)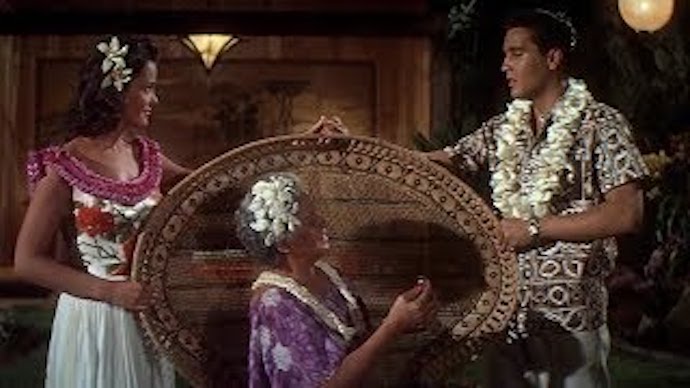 As a man of immeasurable talent, Elvis Presley showed that he could bring audiences to their knees in many different ways. As an actor, his efforts were widely underrated at the time, only to become more appreciated after his untimely passing.
In one of his earlier movies, Blue Hawaii, which has been somewhat lost to time, he gave his rendition of one of cinema's greatest love songs.
"Can't Help Falling in Love" was so great that it unshackled itself from its cinematic origin and became an enduring love song in and of itself. As Elvis sings it, he beautifully reminds the world of his unique talent in forging one of the greatest love songs in any movie.
2. "I Will Always Love You" by Whitney Houston in The Bodyguard (1992)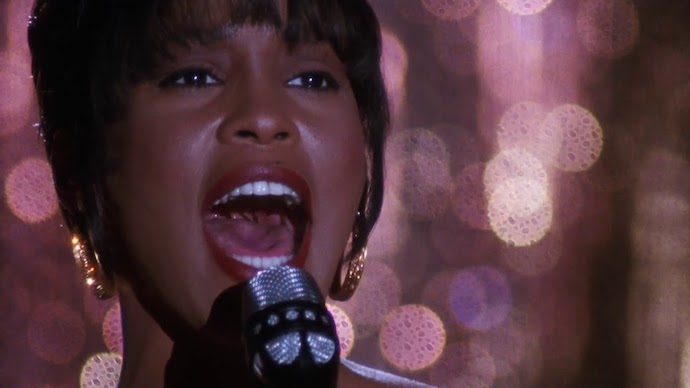 The Bodyguard isn't so good a movie that it deserves to be as well-remembered as it is. The reason why we still know this movie to this day is because Whitney Houston's version of "I Will Always Love You" lifted critical reception of the film in perpetuity.
Houston delivered her version of the song with incredible force and delicacy. In fact, her performance overshadowed the film's other big track "I Have Nothing," despite the latter having much more significance within the movie's narrative.
"I Will Always Love You" remains a song that everyone knows and recognizes to this day, and it's one of cinema's best love songs.
1. "Falling Slowly" by Glen Hansard and Markéta Irglová in Once (2007)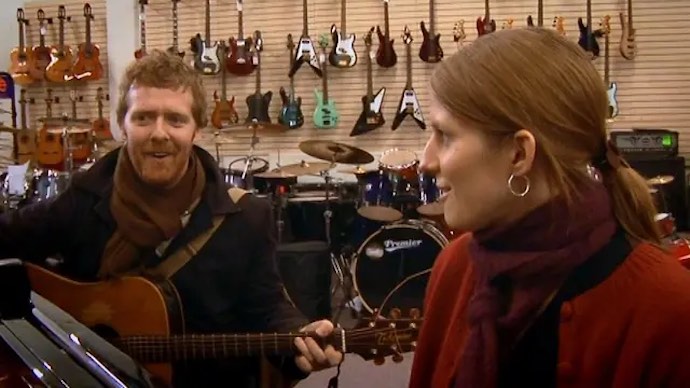 Here's an underdog story for Hollywood to marvel at. Once is a 2007 foreign indie film set entirely Dublin, made on a shoestring budget of $150,000 for production.
Despite the meager circumstances, Once turned out to be one of the greatest movies to come out of Ireland, and one of the songs in it, called "Falling Slowly," would become the best love song in movie history.
Glen Hansard and Markéta Irglová created something utterly spellbinding with their song to accompany their wonderfully rounded performances in John Carney's romantic musical drama.
The track rose to such success that it even won the Academy Award for Best Original Song, despite coming from a film that had to use the director's personal apartment due to a lack of funds.
Few musical pieces in film have ever captured the beauty between two people better, and we may never get a song like this in cinema again.