Sporting excellence demands a level of dedication and precision that few are able to reach, let alone master. Seeing great athletes wholly committed to their sport, putting their bodies through pain and suffering for the sake of competition, is one of mankind's great levelers.
The blood, sweat, and tears that come from passion and hope is, at its very core, human drama at its peak. For fans, watching an athlete or team achieve victory is the ultimate celebration. For athletes, it's a moment that will define their lives for the rest of their time on Earth.
And that's why sports documentaries are so incredible.
The honest telling of any great athlete's true story can evoke raw emotion and punch through preconceptions with such force, all while giving viewers new insights that can change how they see things—often times in a sport that they've never really followed.
Here are our picks for the greatest sports documentaries ever made. They not only exemplify the kind of drama that sports offer to the world, but provide deeper looks with unflinching honesty.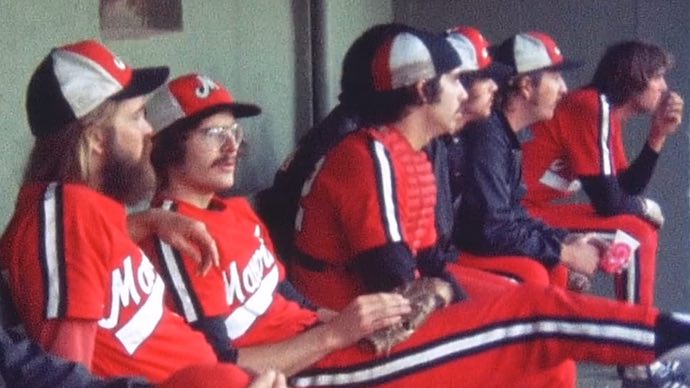 The Battered Bastards of Baseball follows the journey of Bing Russell, a Hollywood actor (and father to Kurt Russell) who bought a small baseball opportunity in Portland and turned it into an independent team—something that was unheard of at the time.
The story showcases the desire of ordinary people—some of whom had only just failed to make it in the big leagues, some of whom literally came off the streets—to not only compete at a high level, but succeed in their mission to show up every team in the league around them.
The minor league team, known as the Portland Mavericks, was a rag-tag bunch of misfits—underdogs in every sense of the word—who held a belief in themselves that became unshakable. It permeates the screen and gives audiences a smile that only underdogs can bring.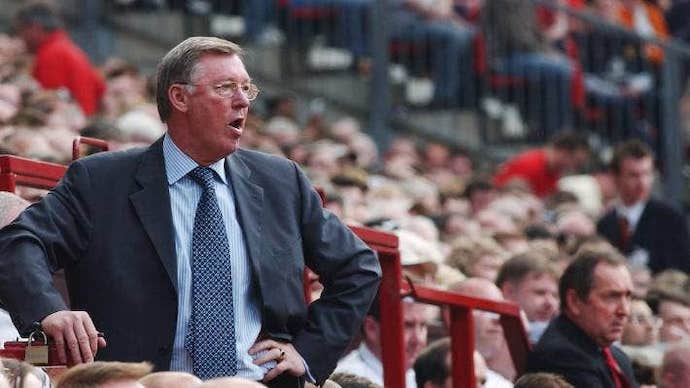 The danger of Sir Alex Ferguson: Never Give In is that it could have so easily become self-aggrandizing rubbish about a legendary soccer manager. But this story of the icon's brain hemorrhage interlaced with his achievement at Manchester United is anything but that.
Sir Alex Ferguson is regarded as one of the greatest managers of all time. The film follows his life and career as he goes from player to coach of Aberdeen to European success, all before building Manchester United into one of the grandest sporting outfits in the world.
The documentary is emotional, uplifting, and triumphant as the man who spent decades basking in victory wins once again against something even more serious than a game of soccer.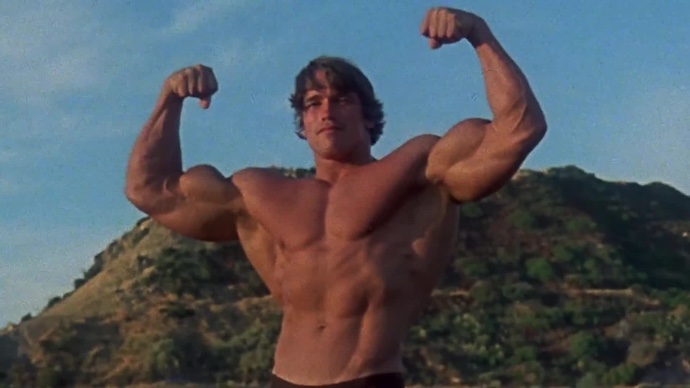 Bodybuilding is a sport that has more in common with sculpting than it does anything else. It's dedicated, ruthless, and psychological—fully displayed and shown by Pumping Iron.
The film follows the relationship between Lou Ferrigno and Arnold Schwarzenegger, who were competing against one another for the title of Mr. Olympia. They brought the sport into the spotlight, showing what it takes from the people who invest their lives in it.
Schwarzenegger stars as the Mr. Olympia champion and the man who would later conquer Hollywood. His mind games and ability to see what he needed to do to himself to win are sporting achievements all on their own, with the Austrian Oak calm and collected throughout.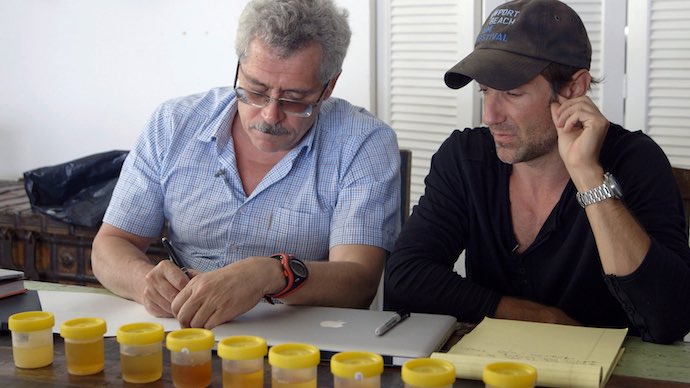 Icarus is a Netflix Original documentary that's ever-evolving and ever-shifting from its original purpose as it exposes deeper and darker secrets about Russia's state-sponsored Olympic doping program.
It starts with Bryan Fogel's innocent experiment to dope himself and see how the process affects his body in cycling. However, his attempts to find a doctor willing to help him in his test brings him to Grigory Rodchenkov, the person responsible for the Russian doping team.
From there, the film swerves toward Rodchenkov and his admission that he's part of a unit that was cheating the Olympic games for decades. Together they expose the precise nature of the Russian program, and the film is a fascinating insight into sport and politics.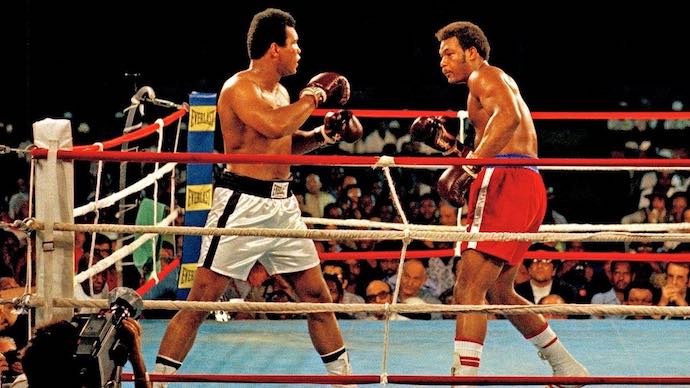 When We Were Kings follows the lead up to Muhammad Ali's "Rumble in the Jungle" Heavyweight Championship bout against George Foreman—a fight that saw an energized Ali aim to reclaim his title from Foreman after being stripped of it due to his refusal to go to Vietnam.
The film captures every aspect of the fight, including the tension, the legacy, and the intense pressure on both fighters to prove themselves as champions. But it never makes a villain of Foreman despite Ali, in essence, being the wronged party; none of that was Foreman's fault.
Described as "the greatest sporting moment of the 20th century," the fight finishes the film and completes the giving of insight into the genius of boxing's most famous son, Muhammad Ali.
Few sports documentaries have ever shown the glory of victory and the pain of failure quite like The Last Dance.
This documentary miniseries follows Michael Jordan from when he joins the Chicago Bulls and the ensuing years of his career, during which he drives the team towards success with Phil Jackson, Scottie Pippen, Dennis Rodman, and Steve Kerr.
The Last Dance shows the extent to which Jordan went to become the greatest basketball player—not only of his generation, but of all time. It shows the agony he experienced in every failure to win the title, and how he used that for further motivation to be better.
As a miniseries, this documentary has more depth than most sports documentaries, but it isn't the depth that makes the series special. The real bite comes from the players' honest opinions now, decades after their record-breaking seven titles.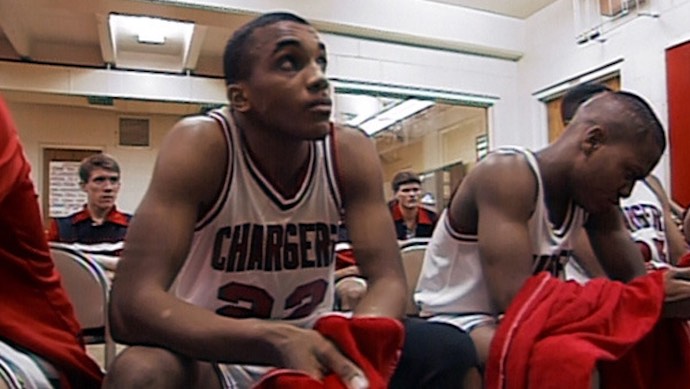 Hoop Dreams is both uplifting and devastating, as the toll on what families have to go through to put their children in a position to even attempt making it as a sporting athlete is laid bare.
From humble beginnings, two young men who are blessed with great skill in the sport of basketball try to forge their paths to the NBA—but the sacrifices needed to get there become the biggest hurdles. It's a truth that many who dream of sporting greatness learn along the way.
As crushing as Hoop Dreams can be, it also showcases how hard work can truly lead to a better life, particularly for the most underprivileged people in society. However, the disappointment of failure can also come to define one's life, which is something Hoop Dreams bluntly shows.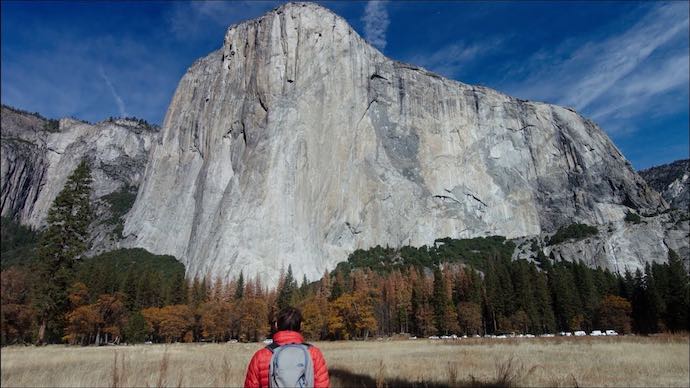 El Capitan is the sheer rockface in Yosemite that challenges even the most experienced climbers. In fact, it was never successfully climbed without the assistance of ropes—until Alex Honnold.
Free Solo showcases Honnold's attempt to climb the rockface without any ropes. The thrill comes from watching as he figures out how he plans to do it, what routes he decides to take, and what kind of person he needs to be to attempt undertaking the death-defying climb.
Few movies are as gripping as his ascent. The terror of Honnold's attempt becomes almost too much to bear for audiences, who know that a single slip would see the climber fall to his death.
However, the film makes you watch—not turn away—as his achievement becomes a world-first. It's a sporting feat comparable to Ali's knockout of Foreman: a moment of sporting history.