If you aren't yet acquainted with acclaimed documentary maker Louis Theroux, allow us to bring you up to speed.
Louis Theroux is a renowned documentary filmmaker who has traveled all over the globe in search of the most intriguing, unorthodox, and bohemian human stories worth investigating.
Theroux started off working for Michael Moore in the early 90s, and was later given his own show by the BBC. In the years since then, Theroux's documentaries have tackled subjects increasingly more serious than his earlier comedic efforts.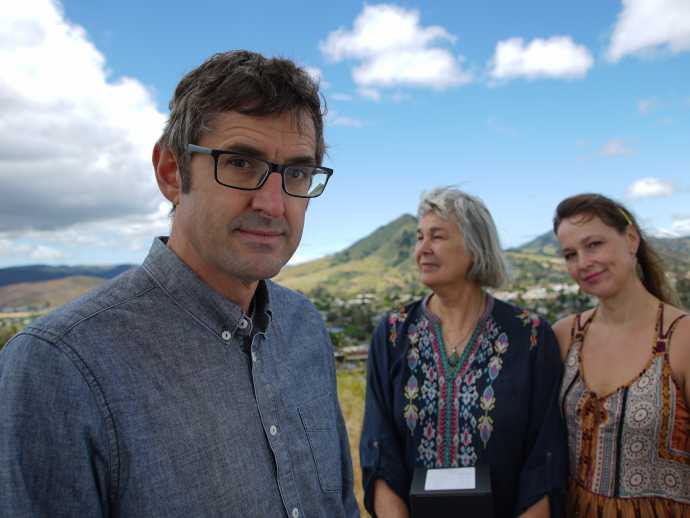 For almost 30 years now, Louis Theroux has been bringing the world some of the most impressive documentaries ever made. His deep desire to understand whatever subject he's tackling has made him one of the most enduring and most hard-hitting journalists of his time.
He's had access to all kinds of people, including murderers in South Africa who are walking free, prostitutes in Houston, rape victims of celebrities, terminally ill people in care homes, and more.
No one makes a documentary like he does. Here are Louis Theroux's most interesting documentary subjects, which you need to watch right away if you haven't already.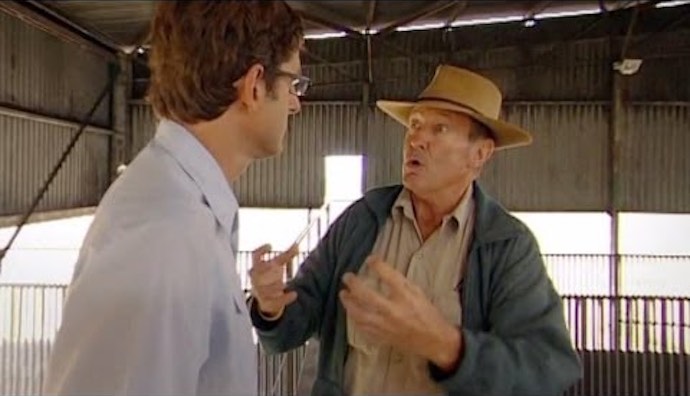 When Louis Theroux made a documentary about hunting in Africa, he explored the moral aspects of killing another lifeform. While there, he met Piet Warren, one of the owners of the reserves he went to.
What made Warren so entertaining was his understanding of the economic situation in Africa, as well as his rebuke of Louis himself:
As Louis kept asking him similar questions about Warren's feelings toward the animals, Warren unleashed a strong verbal retort about how African culture isn't the same as Western culture and that they have to make money with what's there.
It was a convincing speech by Warren, who also said that Africa doesn't give computers a chance—and that he hated elephants because they stripped trees of their beauty.
He both damned and defended his culture to Louis, who largely backed down on his questions about the morality of hunting.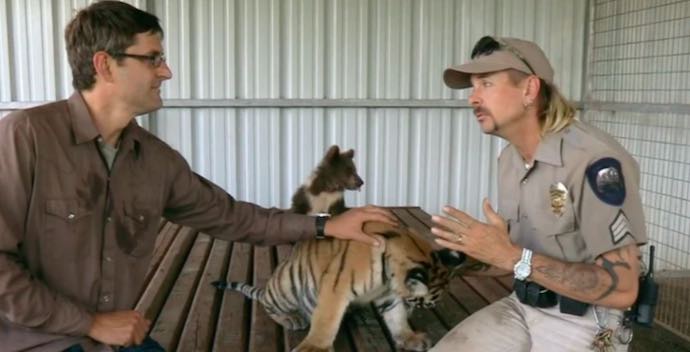 In 2011, when Theroux was in the US doing his documentary about exotic pets, he spent time with Joe Exotic. In 2021, due to the viral popularity of Netflix's Tiger King, Joe Exotic is now one of the most recognizable people in the US for his part in the hit series.
When Theroux met him, it was obvious that Joe was an erratic person; but, strangely, it was hard not to like Joe. Theroux's controlled manner blended with Joe's haywire personality, and Theroux's visits to Joe's zoo were the highlight of the episode.
Theroux had private tours of the zoo, and while Joe wasn't the star of the documentary, he certainly made the biggest impression. It was so big that after Tiger King, Louis went back to talk to Carole Baskin about the documentary and Joe Exotic.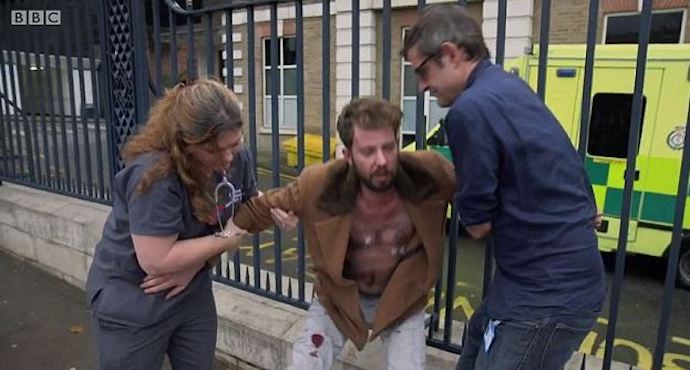 Louis Theroux's exploration of alcoholism in the UK showed a harrowing, unfiltered side to the disease that many people would struggle to watch. While Louis went from hospital to hospital speaking to patients, he connected with a young man called Joe Walker.
Walker was a man in his early-30s and came across as a genuinely sweet and kind individual. However, the more time Louis spent with the man, the more he realized the hard truth in front of him: Walker was killing himself with alcohol.
Theroux doesn't often get involved with his subjects, but during one hospital visit with Walker, he tries in vain to stop Walker from leaving and buying more alcohol.
It was a heartfelt moment from Theroux, and the documentary was elevated because of the connection the two shared. Fortunately, in the end, Walker got sober and has remained friends with Louis.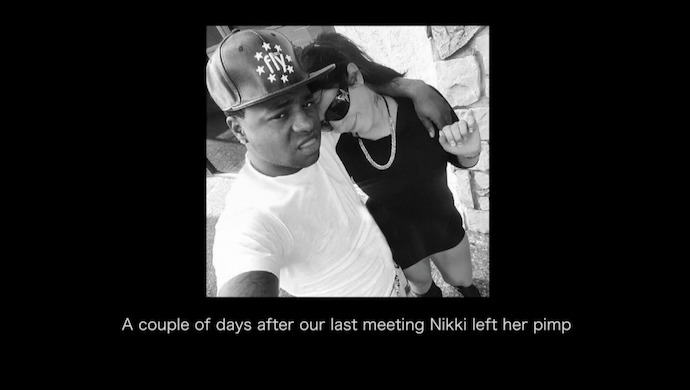 Dealing with prostitution in Houston, Louis Theroux went to uncover the connection between women and their pimps. While filming that documentary, he spent time with a woman named Nikki who explained her life to Louis and the relationship she had with her pimp.
Nikki was a fascinating character in herself because she wasn't a stupid young girl—she knew the rules of her world and what her pimp expected of her.
Louis' moments with Nikki were often tense, and he pressed her on why she thought she was being treated fairly by her pimp, despite him beating her whenever she did anything he didn't like.
As Theroux spoke to her, she displayed clearly conflicted thoughts over leaving her pimp. But as the episode came to a close, a picture of Nikki and her pimp appeared on screen with a note that she had left her pimp only two days after she last met with Theroux.
3. Jimmy Savile (Savile)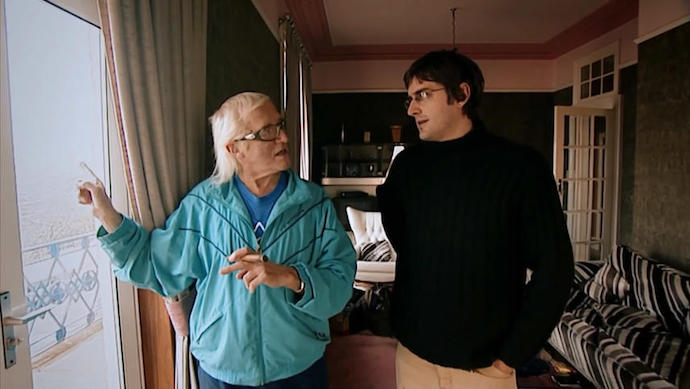 Louis Theroux's career is built upon the premise that he has an objective view on the topics he reports on. However, his friendship with former children's TV presenter Jimmy Savile presented Louis with a moral obligation of his own making.
Louis first made a documentary on Savile back in 2000, long before it came to light that Savile was guilty of sexual assault crimes. In that documentary, Theroux explored the presenter's life and got to know him on a deeper level.
Due to Louis' friendship with Jimmy Savile, there was a personal dimension to his documentary filmmaking that prevented him from hiding behind his usual stand-offish style.
Following Jimmy Savile's death in 2011, it came to light that he had raped several children during his life, including several who were vulnerable in hospitals. So, Theroux returned to make a second documentary on Savile and his victims.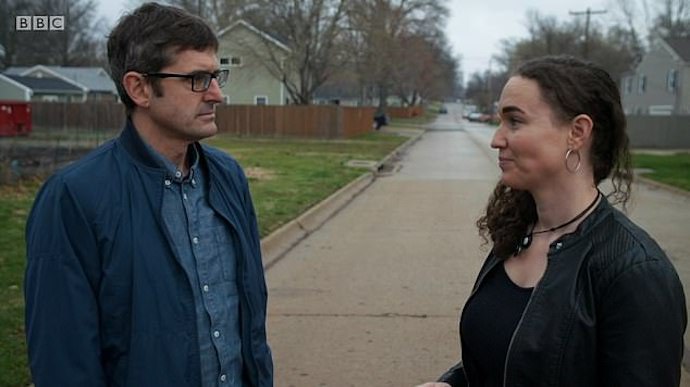 In 2007, Louis Theroux went to Kansas to meet the Phelps family, famous for their cult religion and their picketing of funerals. He was allowed to meet several family members, including Megan, the 21-year-old daughter of Shirley Phelps-Roper.
In 2011, Louis went back to Kansas and again met with the Phelps family. This time, he mainly explored why so many members were leaving the church. During his visit, there's a sense that Megan had started to doubt her beliefs as she showed signs of discontent.
In 2019, Louis paid a third visit to the Phelps family. By then, Megan had left the church and become a prominent critic of it—as well as becoming friends with Louis.
Megan Phelps-Roper is one of Theroux's most interesting subjects because of how he'd seen her grow from a bigoted young woman to an intelligent mother who had seen the truth of her family.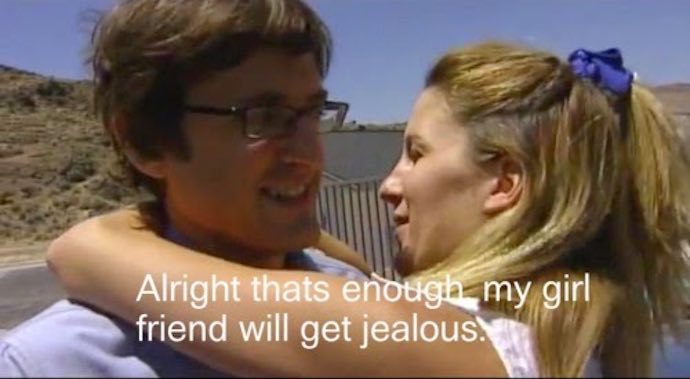 Louis' first BBC special saw him going to a new million-dollar brothel in Nevada. In getting to know the girls who worked there—and the clients that came in—Louis wasn't just enthralled by the ease of the transaction of sex, but also by one of the girls named Hayley.
Hayley was a live-wire person who often did things outside the rules of the brothel, including hard-drinking. She had a past that she never spoke about, and was constantly seen on camera flirting with Louis. He seemed fascinated by her, too, and often tried getting her to open up.
In the end, it's revealed—to both Louis Theroux and the audience—why Hayley is the way that she is: her husband had shot her in the head before killing himself.
It was a heartbreaking realization for Louis, who never brought up with Hayley the fact that he knew of her past, which was counter to Theroux's usual inquisitive style.