Basketball is tough. It's a fast, relentless game that has fans on tenterhooks for four entire quarters of play, resulting in a sport that has given us some of the finest athletes ever known.
However, when it comes to presenting the game of basketball on the big screen, efforts have had... varying degrees of success, to say the least. Some of those attempts fail to nail the feel of the game, while others fail to understand what it is that makes the game so special.
But then there are those movies that manage to hit the spot perfectly, deftly balancing athleticism against character and drama. Here are the best basketball movies ever made and why they're winners.
7. Space Jam (1996)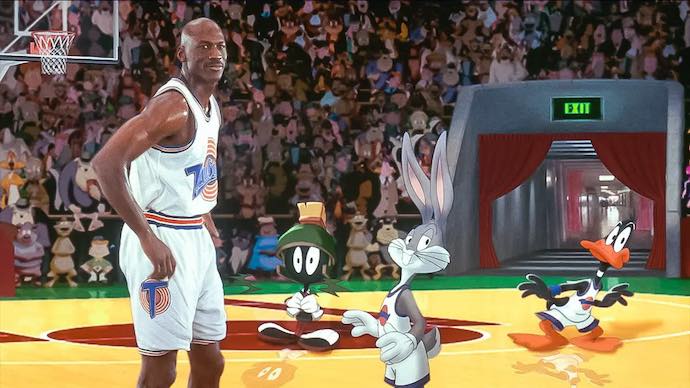 Okay, the idea of Looney Tunes mashing up with Michael Jordan on the basketball court would've sounded insane back before 1997. But now? Space Jam is a bona fide classic.
The film has a charm that's hard to recapture—as proven by the awful 2021 reboot starring LeBron James. The original Space Jam combined live action with animation as Michael Jordan, Bugs Bunny, and the rest play against monsters that want to make slaves of the toons.
In the end, it's a film adored by generations of adults for how it made them feel as children, and that's what makes it so great.
6. White Men Can't Jump (1992)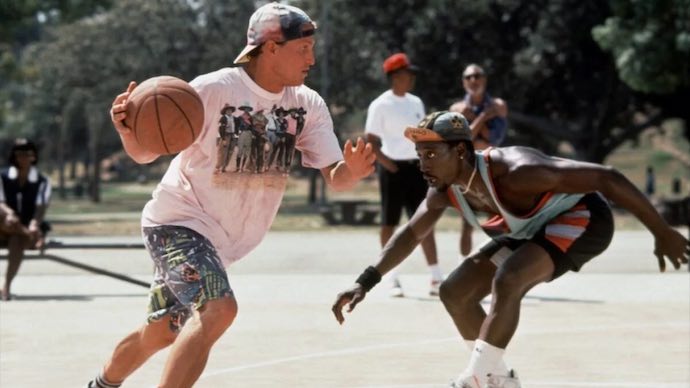 In this film that shows a lesser-seen side of basketball—the kind of basketball played in the streets—White Men Can't Jump continually makes audiences smile, even 30 years after it came out.
White Men Can't Jump stars Woody Harrelson as a con man (who makes people think he sucks before he schools them and takes their money) and Wesley Snipes as his victim turned partner.
Sure, the tale takes the pair through mobsters, double-crosses, and even an episode of Jeopardy, but what makes this movie truly tick is the unusual chemistry between Snipes and Harrelson, who both have confidence that permeates the picture.
5. The Way Back (2020)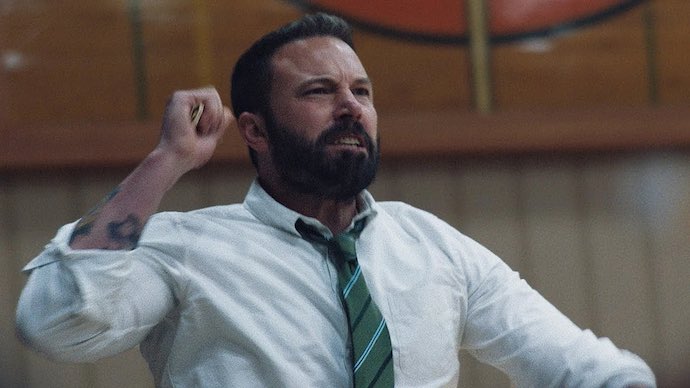 When he wants to, Ben Affleck has been known to pull a cracking picture out of left field, particularly during career lulls. The Way Back is his latest effort in that endeavor, and it succeeds.
The Way Back features him as the head coach of his former school's basketball team, of which he was a local legend in his youth.
But it's not all roses. The Way Back portrays Affleck's coach as an alcoholic who's caught up in grief, infusing the film with a depth that keeps the whole narrative grounded with perspective.
Affleck's performance—which he centers around his supporting cast—is the core of the picture, which grips audiences.
4. Hustle (2022)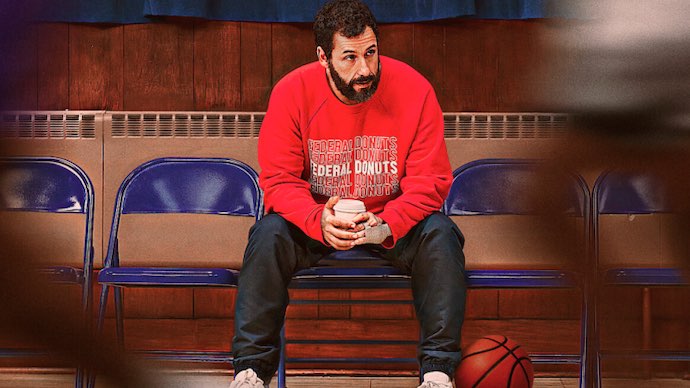 Hustle is the story of a basketball talent scout who bets everything he has on a surprise discovery—a prodigy basketball player from the streets of Spain. Of course, not everyone sees what he sees.
This film is Adam Sandler at one of his peaks, and it's right up there next to some of his best dramatic work. Not only that, Hustle is everything that a sporting picture should be: it has heart, drama, and a willingness to put the story first.
As the film progresses and the characters bond with one another over their mutual love of family and the game, it never edges over into melodrama. Instead, it focuses on what's truly important.
3. Coach Carter (2005)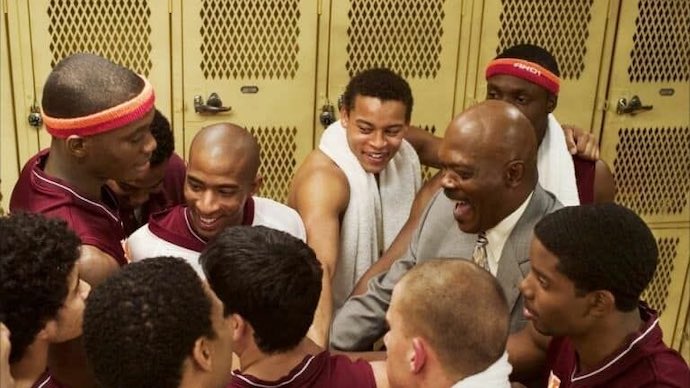 As an adaptation of real events, Coach Carter never holds back its portrayal of what happened in Richmond with Ken Carter's high school team.
Samuel L. Jackson's performance leads the ensemble—which includes a young Channing Tatum—while the supporting cast is drawn to his character and how he holds them to a higher standard.
Coach Carter instills in his players a sense of belief in themselves that helped them on and off the court. That's proven by the team's academic achievements following their basketball careers under him.
The film is, of course, a dramatization of real events. Still, few basketball movies have ever been as impactful as Coach Carter.
2. Love & Basketball (2000)
Perhaps the most romantic movie about the game of basketball, Love & Basketball has an enduring sense of itself that still draws people to watch it more than two decades after its release.
Starring Sanaa Lathan and Omar Epps, Love & Basketball showcases the childhood crush and burgeoning love between two people as their basketball careers begin to take them in different directions.
Above everything else, Love & Basketball has two great performances and a narrative that keeps the focus on them, along with a few parallels that hold true to the game of basketball.
They love one another, yet the pull of the court defines their relationship in ways that are almost impossible to surmount.
1. Hoop Dreams (1994)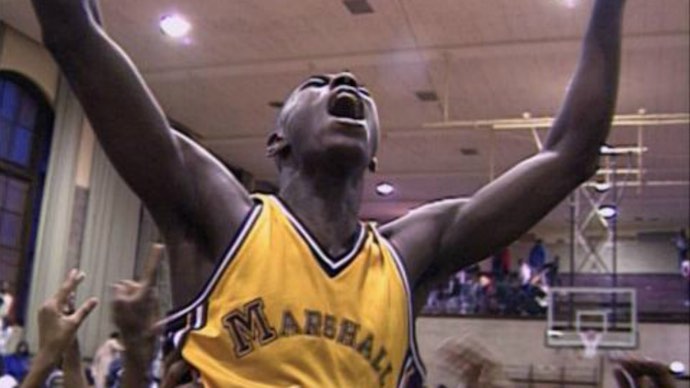 Okay, so Hoop Dreams is a documentary about two young men navigating their way to college-level basketball—along with the trials they must endure—all so they might make it into the NBA.
It has what every other film on this list has: drama, upsets, hurt, and triumphs. All of that's bundled up in a feature-length package.
But instead of featuring any Hollywood actors or a narrative designed by a screenwriter, Hoop Dreams depicts a stark, brutal, unrelenting reality that makes the film all the more impactful.
The simple fact is this: if you're going to watch a movie about basketball, Hoop Dreams should always be at the top of your list.