Actors can go through many arduous hours in the makeup chair, allowing themselves to be transformed into creatures, villains, and completely regular people who happen to be the opposite gender.
You've got to hand it to the makeup artists who make it possible, as well as the actors and actresses who convincingly portray their characters despite being another gender altogether.
Here are the best movies where actors and actresses played characters who were different genders—and knocked it out of the park.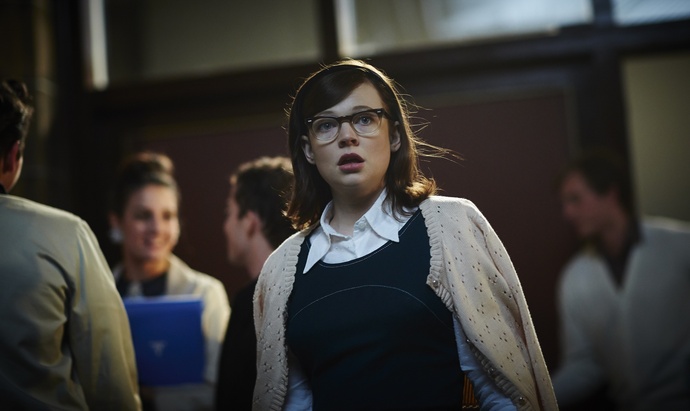 In Predestination, Agent Doe (Ethan Hawk) is at the bar and starts chatting with a crime confession writer named John—and right off the bat, something immediately seems off about him.
John tells the agent that he was born intersex with the genetic makeup of both male and female. Originally called Jane, he underwent gender reassignment surgery after birth. (Sarah Snook plays both John and Jane.)
How does all of this hook back into Agent Doe's profession as a time-traveling law enforcement agent? Well, it's complicated—but fast-forward through a bunch of space-time science jargon and everything falls into place.
Due to the nature of this paranoid, psychological sci-fi thriller, we're not sure whether to trust that any of the characters are who they claim to be.
10. Amanda Bynes in She's the Man (2006)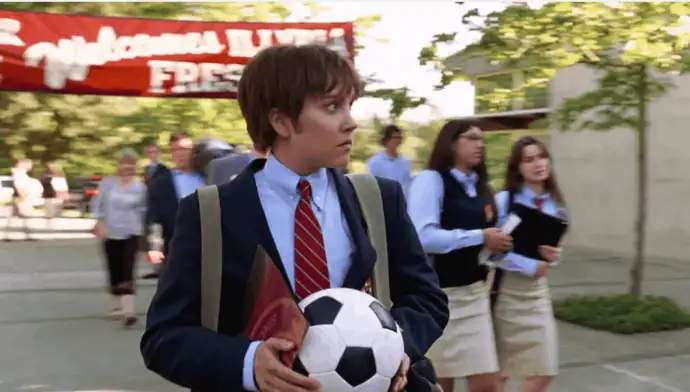 Fans of Amanda Bynes loved her 2006 comedy movie She's the Man, in which she bumbles her way through a male disguise to get into an elite boarding school and join their soccer team.
She dreams of playing for the North Carolina Tar Heels, but she's laughed at—and cancelled—for being a girl. Luckily, she has a twin brother and she can reasonably pass herself off as him... with some difficulties.
She's The Man is one of the many teen movie Shakespeare adaptations that came out in the late-1990s and early-2000s, with this one inspired by Shakespeare's 1601 comedy Twelfth Night.
9. John Travolta in Hairspray (2007)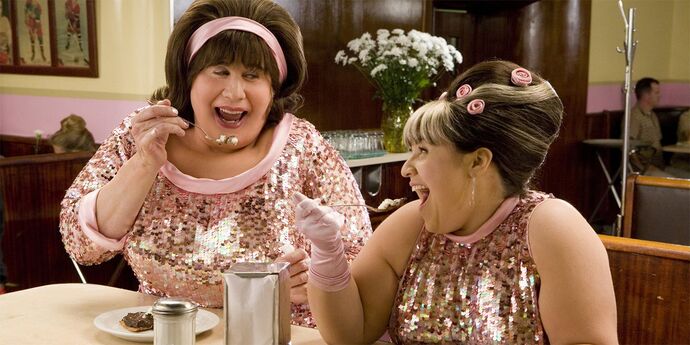 John Travolta blew up in popularity after starring as the slender 1970s heartthrob of Danny Zuko in Grease. After that, nobody expected John Travolta would end up in another musical years later to play an overweight, agoraphobic mother.
He plays the role of Edna—a role that's traditionally been played by men in drag across all productions of Hairspray (both on Broadway and on the big screen). Safe to say, Travolta is the most famous one to do it.
Adam Shankman's cheesy musical remake follows 16-year-old Tracy Turnblad (Nikki Blonsky) in Baltimore, 1962. She and her best friend (Amanda Bynes) are obsessed with The Corny Collins Show, which features a bunch of young dancers whom she dreams of joining one day.
Eventually she convinces her eccentric mom Edna to leave the house and pose as her agent. Cue lots of pink glitter!
8. Tilda Swinton in Suspiria (2018)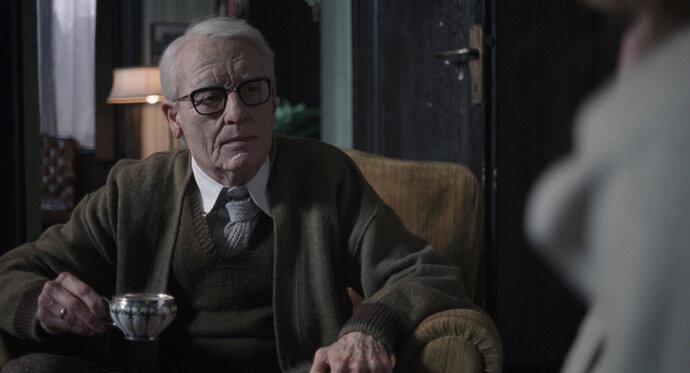 In one of the most unrecognizable cinematic character transformations to date, Tilda Swinton posed as psychotherapist and elderly man Dr. Josef Klemperer in Suspiria.
It's a wonder more people don't know about this movie, especially given the hoax surrounding Swinton's character: Director Luca Guadagnino pretended that Josef was played by a real psychotherapist named Lutz Ebersdorf—even making him a fake IMDb page—for "the sheer sake of fun."
In this remake of the original 1977 Italian horror by Dario Argento, an American dancer enrolls in a Berlin dance school that's (unknowingly) run by witches. It's a weird, wonderful, and confusing film that explores motherhood, femininity, and national guilt.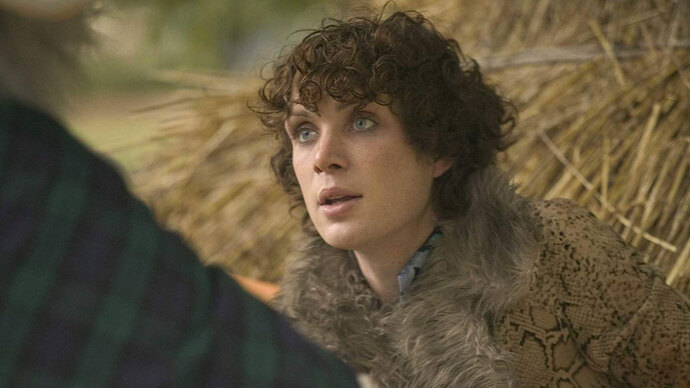 Watching Peaky Blinders, you'd never think the violent leader of a 1920s razor gang could also play a soft-spoken transgender woman with a perm. But if anyone could pull off both roles, it's Cillian Murphy.
Cillian Murphy stars as Kitten in Breakfast on Pluto, which is split into 36 chapters that chronicle Kitten's life, from being left on a doorstep in Tyrellin to moving away to the Big Smoke. As its largely set in the 1970s, there's a lot of glam rock and IRA threats to contextualize Kitten's journey.
Murphy personally worked with a drag queen before shooting to learn the movements and tricks to embodying a woman. Kitten is kind, charming, and ambitious, and Murphy's performance holds the whole thing together.
6. Cate Blanchett in I'm Not There (2007)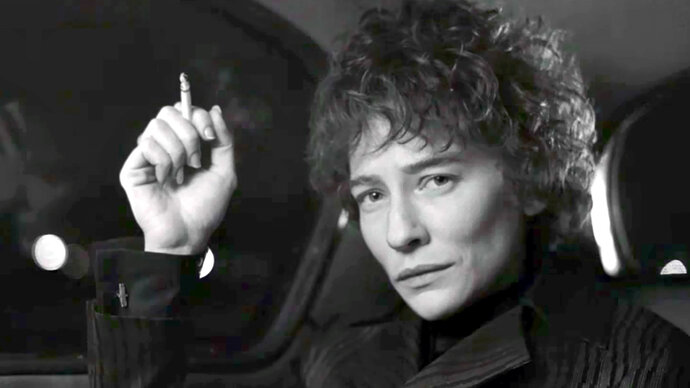 Cate Blanchett wouldn't be our first pick when casting someone to play Bob Dylan, but she pulled it off well in I'm Not There alongside the five other actors who also portrayed him.
To be extra clear, I'm Not There features six different actors who all play six different people, each one representing a different facet of Dylan's persona. Pretty wild, right? Alongside Blanchett are Christian Bale, Heath Ledger, Marcus Carl Franklin, Richard Gere, and Ben Wishaw.
Blanchett plays the version of him called Jude Quinn, a former folk singer who spirals into an existential breakdown. This phase takes place in the 1960s, but the film itself isn't told in chronological order.
Todd Haynes uses nonlinear narrative and black-and-white images to artistically illustrate Dylan's ever-shifting identity. At first glance, I'm Not There seems like an everyday biopic, but it's far from it—the most avant-garde film you'll find with so many Hollywood stars in it!
5. Glenn Close in Albert Nobbs (2011)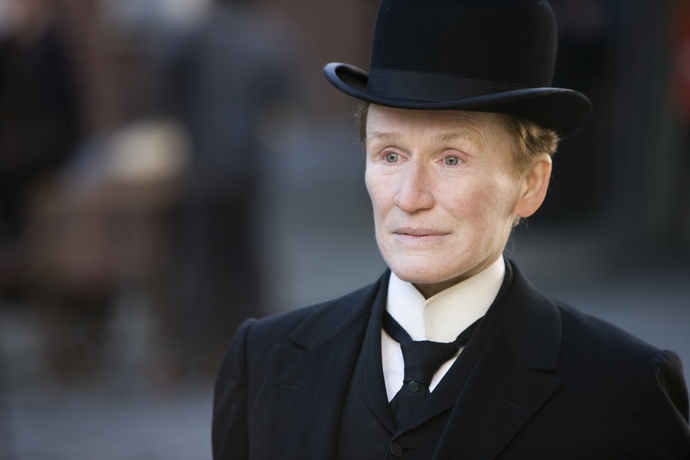 Glenn Close didn't just star in Albert Nobbs, but also helped with the adapting of George Moore's 1927 novella into a script.
Directed by Rodrigo García, Albert Nobbs is a humble movie—despite its ensemble cast—that falls a bit short on punchy storytelling, but Glenn Close's central performance is truly outstanding.
Set in the late 19th century, Albert Nobbs is the butler of a fancy Irish hotel who dreams of owning a tobacco shop with a wife one day. Unfortunately, such a dream would only be achieveable if he were born a man.
You can imagine the scandal that would arise with revealing a transgender identity back in the 1800s. In fact, sexologists hadn't even coined the term "transgender" yet, let alone come around the accepting it.
Back then, women weren't able to vote, classism was rife, and the stiff-upper-lip attitude of the British Isles discouraged tolerance and empathy. Nonetheless, Albert pursues his goals in all his loneliness, painting a delicate portrait of the troubled human condition.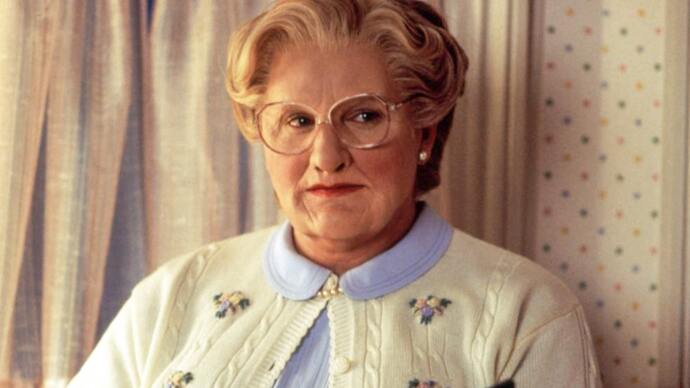 Mrs. Doubtfire is a classic in Robin William's hilarious and touching filmography. It tells the story of a recently divorced family man who dresses up as an old nanny to spend more time with his kids.
The elderly Scottish housekeeper is strict (but fair) and lovable despite her quirks. But even with his professional prosthetics and fake Scottish accent, the charade proves difficult to keep up.
Tim Allen and Warren Beatty were originally considered for the role, but Robin Williams was meant to be. His iconic performance warmed our hearts and made Mrs. Doubtfire the second-highest grossing film of the year.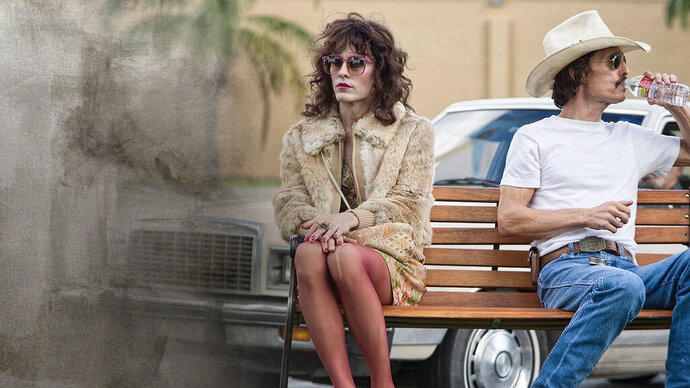 For Dallas Buyers Club, Jared Leto literally seduced his way into the role of a transwoman named Rayon who lives with HIV/AIDS. Director Jean-Marc Vallée stated that Leto remained permanently in character—to the point he never even met the real Jared Leto until after shooting.
Dallas Buyers Club unfolds in the 1980s when the highly stigmatized AIDS epidemic was at its peak. Drug-addicted rodeo cowboy Ron Woodroof (Matthew McConaughey) smuggles experimental drugs into Texas to treat his symptoms, alongside his unlikely new bestie Rayon.
"God, when I meet you, I'm gonna be pretty if it's the last thing I do. I'll be a beautiful angel." These are the words that had us tearing up at Rayon's longing for feminine beauty, hindered by his biology and illness.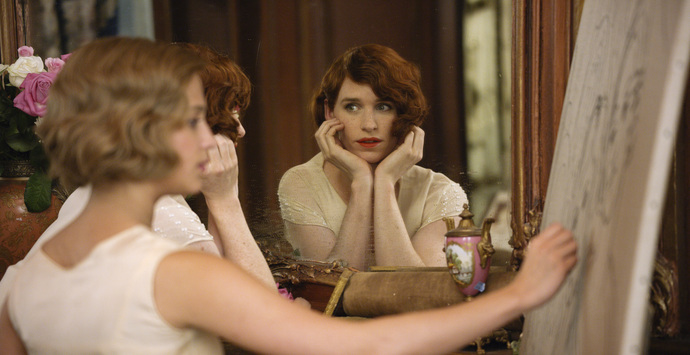 Director Tom Hooper caught a lot of flak for not casting a transgender actor to play Lili Elbe, but you've got to hand it to Eddie Redmayne for his incredible performance.
In short, Lili Elbe was the first recorded person to undergo sex reassignment surgery. She's supported by her wife Gerda Wegener (Alicia Vikander), who got together while Lili was still presenting as a man. But once Lili starts posing as a female for Gerda's paintings, she can't put the mask back on.
This kind of surgery was life-threatening back in 1920, but Lili's refusal to hide herself helped to push both science and public opinion forward.
Hooper's beautifully intimidate biopic is strong as a film, though its context was put under scrutiny and the gravity of its themes meant Hooper's artistic license was criticized. That said, The Danish Girl is still a gorgeous film with an important story and good intentions.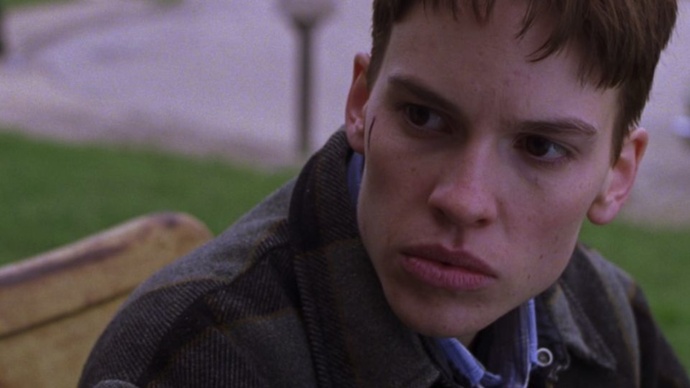 Hilary Swank lost a ton of weight to play a transgender man in Boys Don't Cry, a poignant biopic that shows us yet more people fighting against stigma and hate for expressing themselves.
Brandon's so-called "sexual identity crisis" lands him in trouble with the police as he tries to find himself in Nebraska.
Kimberly Peirce delivers an unflinching drama—nominated for multiple Academy Awards—on the reality of hate crime in America. Not everything in Boys Don't Cry is factual, but the core of it is.
Hilary Swank's performance was praised for its candid complexity, which somehow remained hopeful amidst the mind-numbing tragedy. Sadly, this story ends in murder. The death threats received by Brandon turn into violence, rape, shootouts—and he was killed at just 21 years old.