Before movies, we had photography—the stepping stone between making art and capturing reality.
The first recorded photograph was taken in 1826 by Joseph Nicéphore Niépce, but its blurry and hard to tell what it's about.
It's titled "The View From the Window at Le Gras" and it took around eight hours to expose, which is hard to imagine with today's instant phone cameras, right?
Since then, photography has snowballed into a popular medium that's practiced by professionals and the clueless alike.
Here are our picks for the best movies about photography and photographers, who use this medium for better or worse.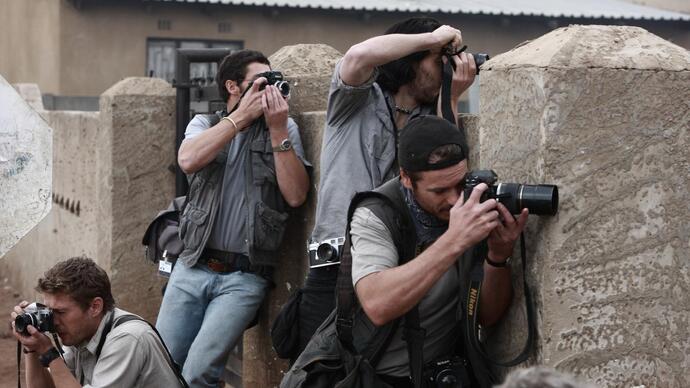 Being a journalist in a warzone is a highly dangerous yet decorated career. What about all those photos that accompany their articles?
Conflict photojournalism is a controversial job, as it involves passively watching violence, capturing snapshots, then going home to a comfy bed. But how could the world see what's going on without them? It's the only way for others to see with their own eyes.
The Bang Bang Club takes place in South Africa during apartheid, where four courageous photographers capture the collapse of racial segregation.
You've seen those crazy National Geographic pictures of photographers getting chased by bears or chilling one foot away from an alligator? It's like that but with guns instead of carnivores.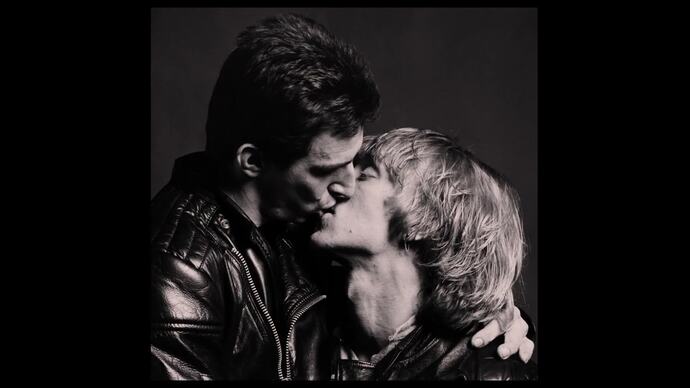 Robert Mapplethorpe was a daring counterculture figure in both photography and the LGBTQ+ community. He even sparked a whole constitutional debate about free speech and obscenity, as his work was often nudist and explored the BDSM subculture of the 1970s.
Known as the "shy pornographer," Mapplethorpe did everything from still life photographs to celebrity portraits, including ones of Andy Warhol and Arnold Schwarzenegger.
Ondi Timoner's biographical drama documents Mapplethorpe's crazy life before he sadly passed away of AIDS at just 42.
In it, Matt Smith delivers a brooding, electric performance as the artist in his slightly off-key Long Island accent , pleasing the queer film festival unit and winning a bunch of awards.
8. Life (2015)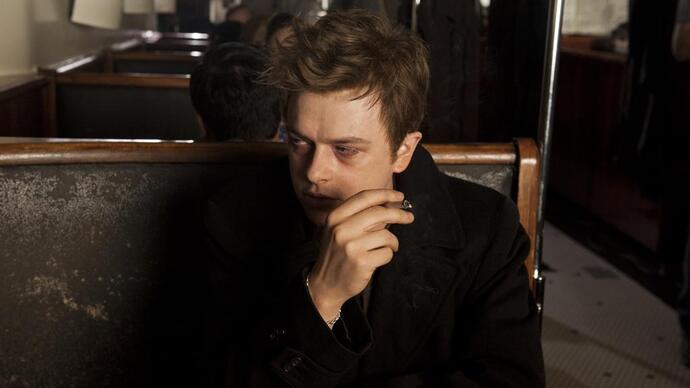 Portraying a figure as singularly legendary as James Dean is a pretty big ask, but Dane Deehan pulled it off in Life.
Anton Corbijn's poetic biopic only focuses on a small fraction of Dean's life: a year before his death. Despite the pressures on him from the studio, Dean meanders through life in his own casual way, which photographer Dennis Stock tries to capture.
Assigned by Life magazine, Dennis (Robert Pattinson) trails Dean around with his little camera to distill the quiet parts of his life.
Away from the big planned photoshoots and red carpets, Dennis finds Dean in his more humane moments, producing famous images of him at his family farm or walking in the rain.
Life is suffused with gentle but palpable 1950s nostalgia, while Deehan effortlessly embodies the essence of Dean's genial rebellion.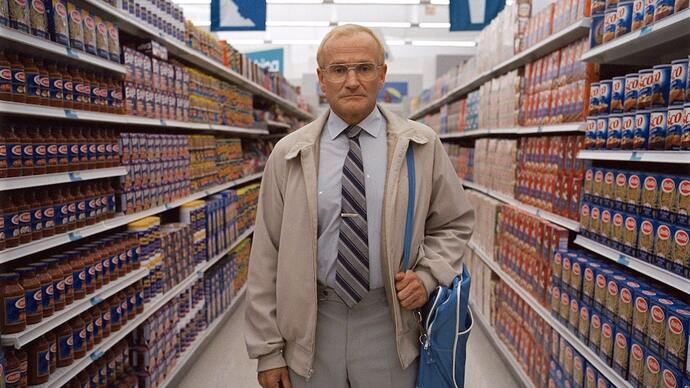 Mark Romanek's psychological thriller shows us the dark side of photography. We're used to Robin Williams in funny and inspirational roles, but here he's a creepy loner obsessed with the Yorkin family.
Robin Williams is Sy, a worker at SavMart who runs the photo development desk. Unbeknownst to the surburban Yorkin family, Sy has a shrine of their kids' photos in his home.
As Sy's fixation grows, he starts to infiltrate the Yorkins' lives and expose all their cracks—literally, through photo exposure.
Williams rarely played the villain, but he did it masterfully here, offering much of the same smiling maniac whom he played in Christopher Nolan's Insomnia. One Hour Photo follows your classic thriller formula and delivers everything you could want from the genre.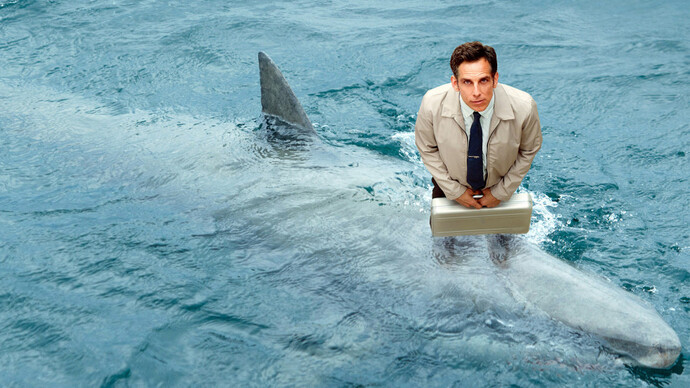 Like the aforementioned Life, The Secret Life of Walter Mitty is also about a Life magazine photographer, except this one's fictional and he's only in the movie for one scene.
But his presence hangs over the entire film as Ben Stiller's Walter searches for him. Stiller also directed and co-produced the fantasy(ish) adventure flick, adapted from James Thurber's 1939 short story.
Walter has spent most of his life as a daydreaming negative assists manager (film stock) for Life magazine. When their best photojournalist (Sean Penn) takes the perfect cover image, Walter must leave his desk and venture out to find the missing negative.
If it wasn't for the magic of photography, Walter would never get to see the mountains and leopards and volcanoes he dreams of.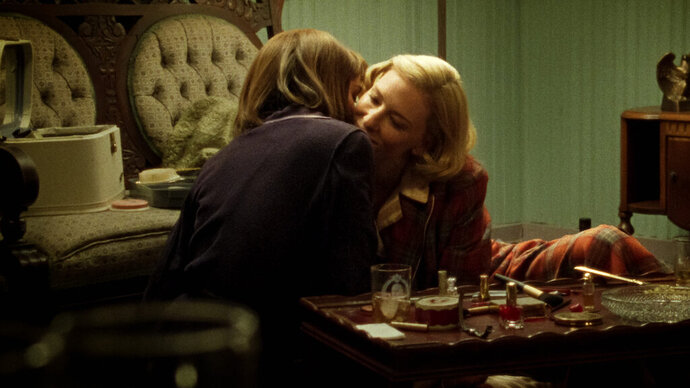 Carol stars Cate Blanchett and Rooney Mara as a secret couple in 1950s New York. Director Todd Haynes depicts a dreamy, cozy, sentimentalized decade during Christmastime by shooting on Super 16mm film.
And he's not the only one with a passion for pretty pictures! Therese Belivet (Rooney Mara) is a wannabe photographer working as a checkout girl, who meets the glamorous older woman Carol.
What starts out as taking innocent, candid photos turns into a whole love affair that threatens Carol's custody of her kids. Still, Carol spoils her mistress with a brand-new Canon camera for Christmas.
When it all gets a little heated, Therese distracts herself with work and gets her portfolio accepted by The New York Times. But it's not enough. In the end, she'll always leave the party early and go back to Carol.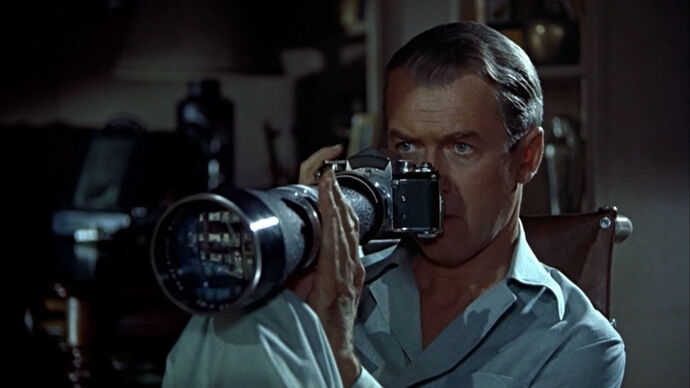 Yes, we know that's a telescope and not a camera that Jimmy Stewart is holding. But his character is actually a professional photographer, even if he can't work in the film due to a broken leg.
Confined to his wheelchair, Jeff watches his neighbors dance, lounge, and play their way through the heatwave. But when Jeff hears some strange things, he grows suspicious and obsessed with uncovering foul play.
Voyeurism is a recurring theme throughout Alfred Hitchcock's movies. Just as Stewart stalked his way through the thriller masterpiece Vertigo (1958), here he's gazing through people's windows.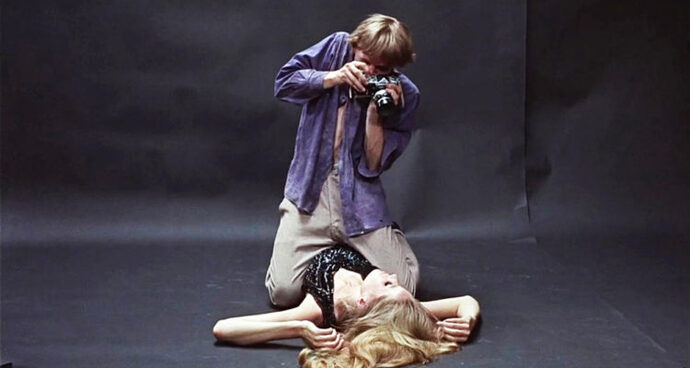 Michelangelo Antonioni's first English-language film is also his best—or, at least, his most well-known.
The Italian modernist filmmaker was a king of world cinema who first became famous with his drama L'Avventura (1960). Six years later, he moved way from Italian villas and into the Mod scene of 1960s London.
Thomas (David Hemmings) is your stereotypical poor, wandering artist who, after ditching his scheduled shoot, takes a candid shot of lovers in the park. Once home, Thomas notices a man lurking in the background of the photo—and he's wielding a gun.
At first he's relieved he might have saved a life by scaring the killer away... but eventually the body turns up.
Blowup won the prestigious Palme d'Or at Cannes and went on to inspire The Conversation (1974) and Blow Out (1981).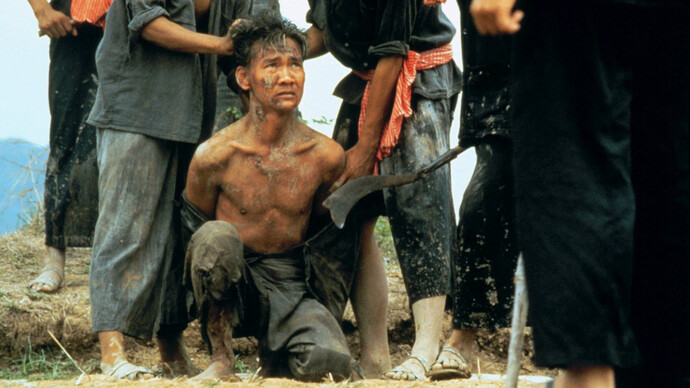 The Killing Fields is just as depressing as the title suggests, following two journalists in Cambodia during the 1970s.
For the Pulitzer Prize-winning journalist Sydney Schanberg, writing about the Khmer Rouge for The New York Times is dangerous. Fortunately, he has an exit route in mind.
But whereas Schanberg can catch a plane home to safety, his photojournalist partner Dith Pran can't—he's a local representative trapped in the middle of his country's civil war.
The Cambodian genocide is a tough enough subject for The Killing Fields, but our protagonists being real-life people makes it hurt even more.
Haing S. Ngor, who plays photographer-turn-peasant Pran in the movie, was even a refugee himself of the Khmer Rouge. He survived multiple Cambodian prison camps before joining Sam Waterston and director Roland Joffé to make The Killing Fields years later.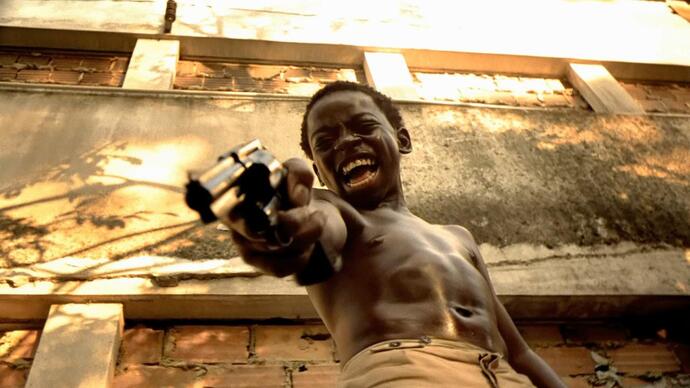 City of God is another depressing, war-ravaged film, this one taking place in Rio de Janeiro. Although it isn't a direct biopic like The Killing Fields, City of God is still based on real events.
The Cidade de Deus suburb of Rio was at the height of gang warfare during the 1970s and 1980s. Drugs, violence, and murder ran unchecked throughout the poor neighbourhood, which Paulo Lins describes in his semi-autobiographical novel of the same name.
Lins's literary skills allowed him to break out of the cycle of Brazilian gang indoctrination as a teenager, just as City of God's protagonist does with photography. Rocket (Alexandre Rodrigues) starts off as a photographer for a gang, but this arms him with evidence of their crimes.
Fernando Meirelles and Kátia Lund used real residents of the city's favelas when filming this epic crime flick, which is now considered one of the best foreign films ever made in cinema history.