It's always fun when you recognize a real-life location in a movie, and that's even more true when movies feature actual museums and art galleries—ones you can visit whenever you want!
From the Louvre to the Russian State Hermitage Museum, how many of these famous settings are you able to recognize?
Here are our picks for the best movies that feature museums and art galleries, from behind-the-scenes documentaries to fantastical tales about museum exhibits coming to life.
12. Waxwork (1988)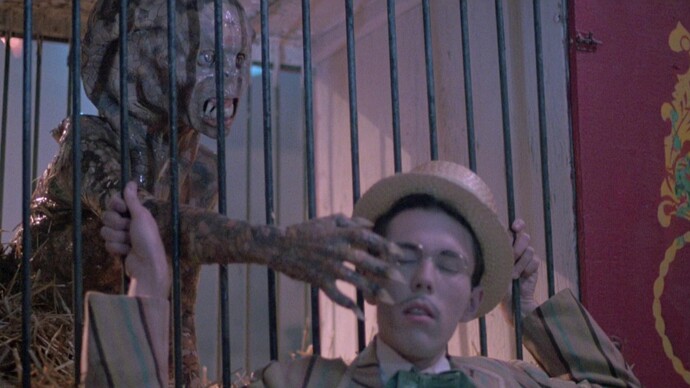 Inspired by Paul Leni's 1924 German silent film Waxworks, Waxwork is an 80s comedy horror that's better than expected. We wouldn't blame you if you never set foot in a Madame Tussauds again.
"Stop on by and give afterlife a try" is an invite we'll probably give a miss, but in a small suburban town in America, there's little else to do for a bunch of college kids—so, why not?
Stumbling upon a mysterious wax museum, the gang decide to enter on a whim. Grim and ghoulish wax figures grace the rooms, including monsters, vampires, murderers, and torture chambers. You know, things you wouldn't want coming magically to life...
The barrier ropes aren't just there to protect the displays, but the customers! Because behind them lies a pocket dimension that allows werewolves to run freely.
11. The Goldfinch (2019)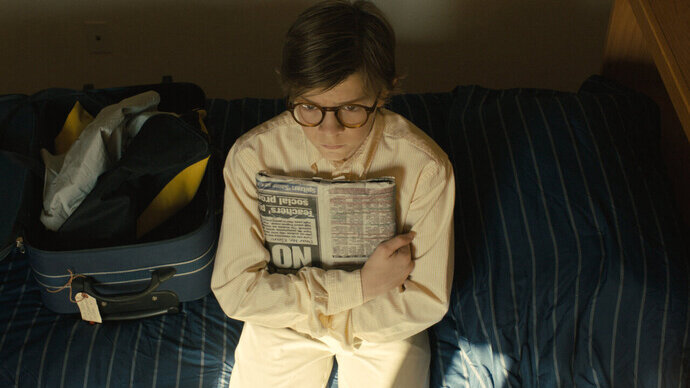 Although the majority of The Goldfinch takes place in the outside world, the Metropolitan Museum of Art in New York City is the catalyst for the film's narrative and it's continually revisited via flashbacks.
At this art museum, Theodore Decker's mother is killed in a bombing incident—an event that haunts Theodore from childhood (played by Oakes Fegley) into adulthood (played by Ansel Elgort).
The Goldfinch itself refers to a famous painting from the Dutch Golden Age by Carel Fabritius. If the Metropolitan Museum of Art is the catalyst, then this painting is the MacGuffin that's used to propel Donna Tartt's original story forward.
10. Velvet Buzzsaw (2019)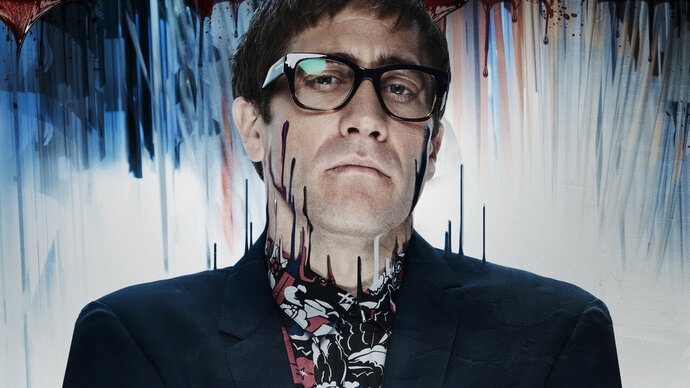 Jake Gyllenhaal has proven his diversity as an actor time and time again, from romcoms to artsy indie dramas, from Brokeback Mountain to Okja. Velvet Buzzsaw puts him in yet another distinct role: the conceited art critic Morf Vandewalt.
In Velvet Buzzsaw, Dan Gilroy (who also directed Jake Gyllenhaal as the anti-heroic lead in Nightcrawler) takes a knife to the art world and slashes it in two—literally and metaphorically, as the film is a blend of satirical comedy and blood-soaked horror.
Velvet Buzzsaw opens to an art gallery in Miami, where a robot hobo warns Morf that "I can't save you." The contemporary LA art scene is hollow, corrupt, and ruthlessly elitist, complete with horrifying paintings that use supernatural forces to torment the greedy.
9. The Da Vinci Code (2006)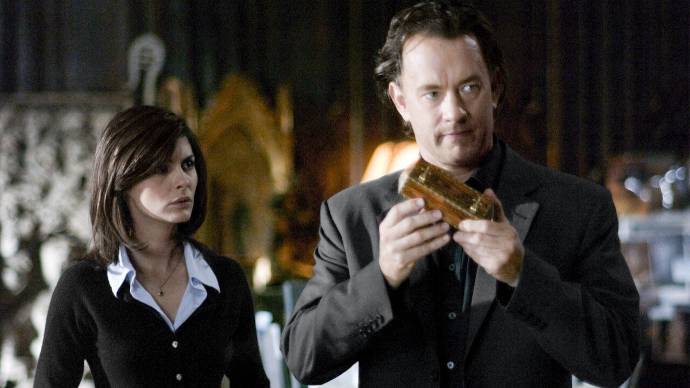 The Louvre might just be the most famous museum on the globe, so it makes sense that it should appear in so many of these movies!
In The Da Vinci Code, the Louvre is the iconic setting for a ritualistic murder made in the style of Leonardo Da Vinci's Vitruvian Man, carried out by an extremist Catholic monk.
Tom Hanks and Audrey Tautou team up as an American symbologist and French police cryptographer to find the killer by tracing various clues and messages hidden in our history of art and religion.
Scholarly historians might find the inaccuracies of Ron Howard's Hollywood thriller offensive, but any casual history buff will enjoy reveling in a banquet of intriguing conspiracies and museums.
8. Woman in Gold (2015)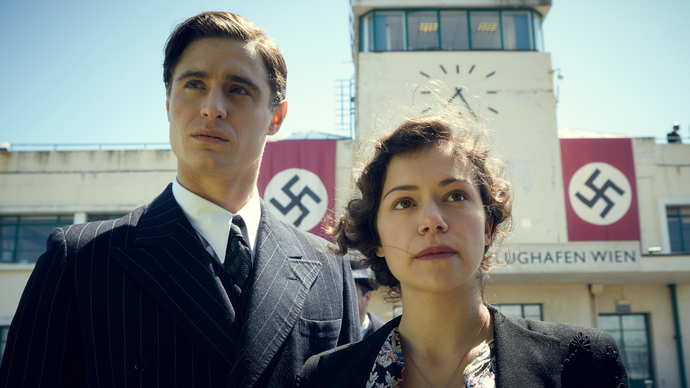 Woman in Gold refers to a 1907 painting by Gustav Klimt of Adele Bloch-Bauer I. You may have seen it before: saturated in gold leaf, with the pale face of a dark haired woman staring out at a sea of bronze.
The painting was commissioned by Adele's husband Ferdinand, who was a Jewish banker in Austria—which meant the painting was inevitably stolen by the Nazis during the war.
Originally displayed in Vienna's Österreichische Galerie Belvedere, Maria Altmann (a Jewish refugee and niece of Ferdinand) set out to reclaim her lost heritage in 1998.
It took seven years, an investigative journalist, a lawyer, and a Supreme Court hearing for the gallery to publicly recognize that the "Mona Lisa of Austria" (among other works) was stolen from Jewish owners.
Yep, it all really happened. If you've seen and enjoyed films like The Monuments Men, then you're sure to like this gold-trimmed biopic starring Helen Mirren, Ryan Reynolds, and Daniel Brühl.
7. Topkapi (1964)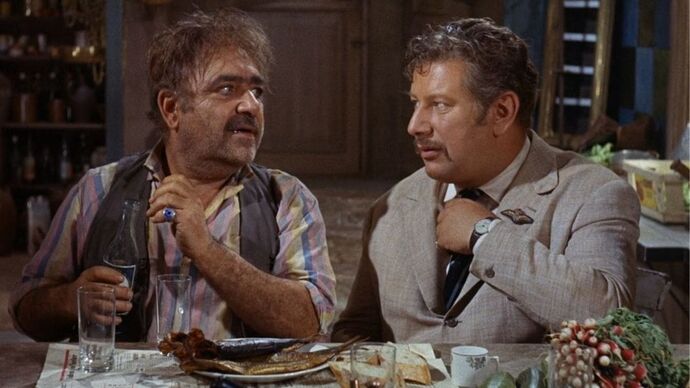 The tone, texture, and feel of Topkapi really captures the spirit of the 1960s. Spoofy, fun, yet surprisingly tense, Topkapi is a classic, easy-to-watch heist movie with a classic 60s cast, one that'll transport you to vacation in Istanbul and all its tourist spots.
Above all the city's bazaars, ancient ruins, and exotic dancers, the Topkapi Palace is the main attraction. One of the biggest museums in Turkey, it was once the centerpoint of the Ottoman Empire.
The Topkapi Palace also boasts a display of Sultan Mahmud I's jewel-encrusted dagger, but here's the trouble with glass displays: prospective thieves can see through them.
Melina Mercouri, Peter Ustinov, Maximilian Schell, and Robert Morley join forces and conspire to steal the prized artifact, and the whole adventure comes with lots of laughs and gasps.
6. Night at the Museum (2006)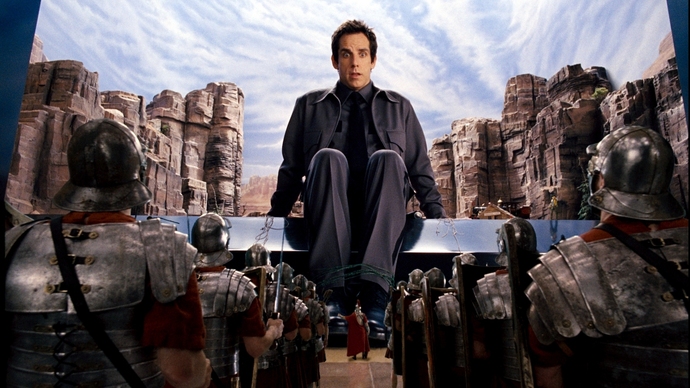 You probably know that Night at the Museum is about a museum where the displays come to life at night. But did you know it was based on a children's book by Milan Trenc? Fun fact!
Ben Stiller stars as a museum night manager who gets a shock when stuffed lions and cowboy miniatures start running about the place.
Alongside him, the film series features a dazzling ensemble cast that includes the likes of Owen Wilson, Ricky Gervais, Steve Coogan, Patrick Gallagher, Rami Malek, Ben Kingsley, Rebel Wilson, Amy Adams, Hank Azaria, and Robin Williams.
In fact, the third film has Robin Williams's final on-screen words: "Smile, my boy. It's sunrise." The line is both tragic and beautifully prophetic of the dawn that would mark the actor's end.
The American Museum of Natural History, the Smithsonian Institution, and the British Museum have been featured throughout the franchise.
5. Museum Hours (2012)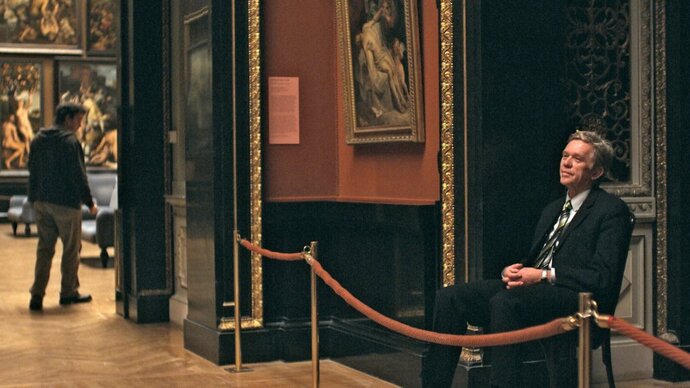 The quiet naturalism of Jem Cohen's drama could fool anyone into thinking Museum Hours is a documentary at first glance.
In Museum Hours, Bobby Sommer plays an aging guard named Johann at a Viennese art museum. It's a job that looks mindlessly boring, but it suits Johann after his noisy past in the music business.
While on the job and getting lost in new parts of the same paintings, Johann ends up befriending a visitor (played by Mary Margaret O'Hara). Their unexpected bond strikes a similar wandering quality to that of Lost in Translation, but on a smaller, more intimate scale.
Jem Cohen shows how the Kunsthistorisches Museum is both part and reflection of Vienna's culture, the human experience, and the world at large. It's the perfect movie for any city lover!
4. Blackmail (1929)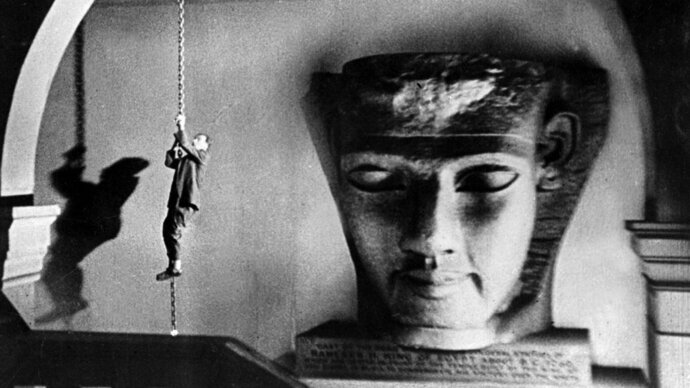 Strangers on a Train, Vertigo, and Torn Curtain are some of the more popular Alfred Hitchcock films to feature museums.
However, we're choosing Blackmail for its climactic grand finale at the British Museum, plus it was practically the first British "talkie."
Rooftops are a great location to incite suspense and thrills... because there's nowhere to go but down! (Is there any Hitchcock movie that doesn't involve someone getting killed?)
That's where Tracy (played by Donald Calthrop) ends up in Blackmail's tense third act, teaching him a lesson or two about trying to blackmail a detective who has the law on his side.
3. Louvre City (1990)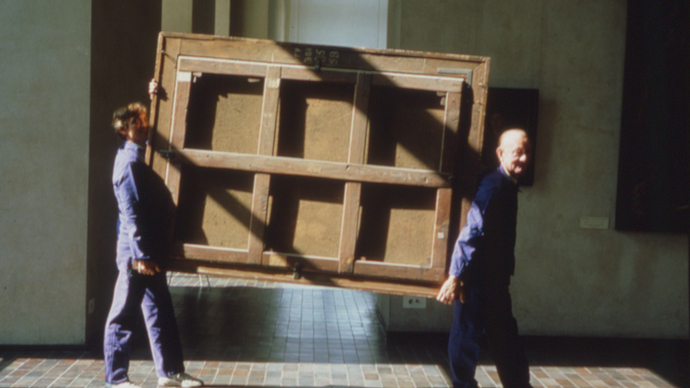 Voyage into the unseen corridors of the infamous Louvre Museum in Paris, home of famous artworks like The Mona Lisa, The Raft of the Medusa, and The Venus de Milo.
Built in 1793, no film crew had ever stepped foot into the closed doors of the Louvre until French filmmaker Nicolas Philibert did so two centuries later in 1990.
Louvre City (originally titled La ville Louvre) was partially triggered by the gallery's huge renovation in the 1980s, when the iconic steel-and-glass pyramid was built in the courtyard.
Now more than ever, the museum bustles with locals and tourists alike, each taking in history's greatest artworks.
Philibert's documentary is a true slice-of-life movie that's fit for any art, history, or film buff. Quiet, enigmatic, and powerful, it gives us the unique pleasure of watching staff members and art historians prepare and maintain the Louvre's delicate pieces of history.
2. Russian Ark (2002)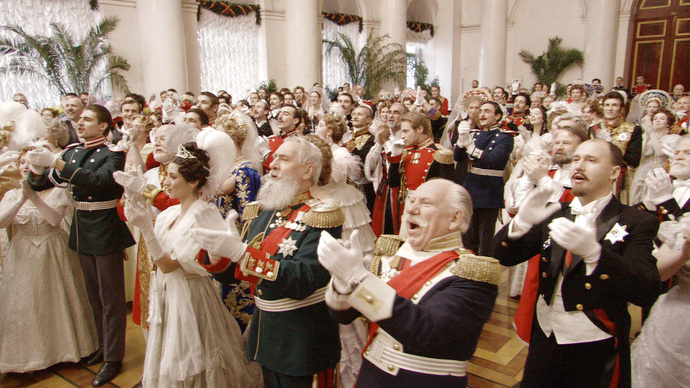 Russian Ark isn't so much about a museum as it is set in one. A one-of-a-kind movie that'll blow your mind with what cinema is capable of, Russian Ark was filmed as one continuous, 87-minute long take!
We're carried through the plot by an unnamed ghost (played by Alexander Sokurov himself) who wanders through the Winter Palace. The director's experimental drama also breaks the fourth wall and blurs the line between history and fiction.
Although the narrator is dressed in 19th century clothing—alongside the thousands of other guests attending a ball—he meets various Russian figures from different past eras.
Russian Ark gives us a 360-degree view of the grand palace that's been standing in Saint Petersburg since the 1700s, which is now the second-largest museum in the world. Over 30 rooms are decked out with actors and orchestras, truly bringing history to life.
1. Manhattan (1979)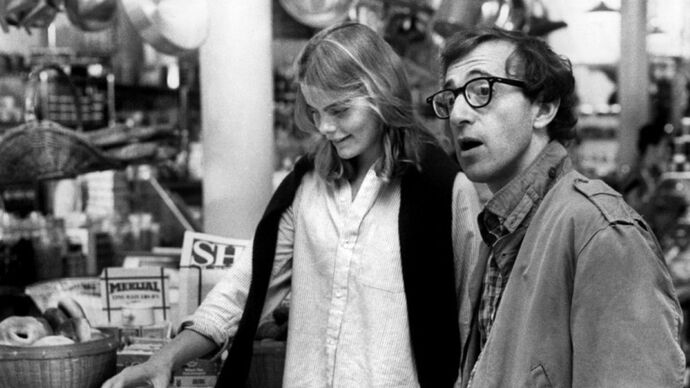 Woody Allen is a director of sophisticated taste, even if his character Isaac dislikes the snobbery of Diane Keaton's culture-conscious love interest Mary in Manhattan.
The fact that Woody Allen describes Manhattan as his "love letter to New York" means there's a lot of New York in it—the streets, the snow, and, of course, the art galleries.
The Guggenheim Museum is where we find Isaac and Mary debating their opinions on a steel cube sculpture, but that's not all. They also hop over to The Met, the American Museum of Natural History, the Whitney Museum, and the Museum of Modern Art!
Watching Manhattan feels like visiting the city for real—a grainy, black-and-white tour of the Big Apple with Woody Allen as the guide.