Funnyman Paul Rudd has had an illustrious acting career spanning more than three decades—and he's still going strong. While he initially made his mark via TV and stage, he's now remembered most for his filmography.
Beyond his memeworthy antics and his ageless looks, Rudd exhibits a talent that feeds into his comedic style, even in against-type roles, and you can always expect this frequent Judd Apatow collaborator to poke and prod with his characters' snarky remarks.
Here are our picks for the best Paul Rudd movies of all time that really shine a light on his capabilities as a modern Hollywood actor.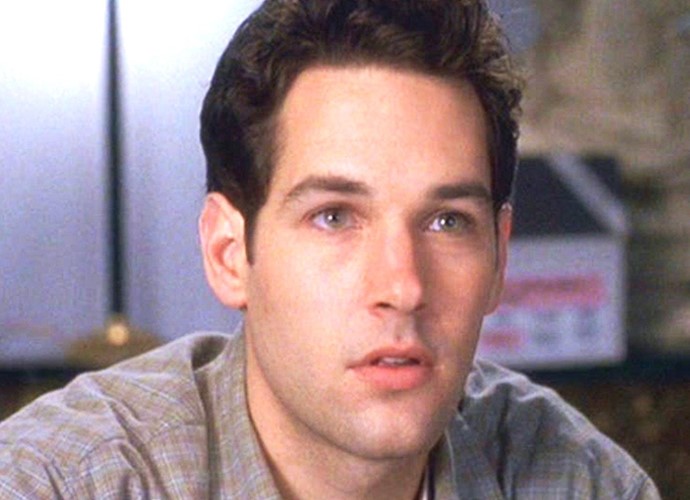 Technically, Rudd's first movie was the teen comedy hit Clueless. He plays Josh, the eventual love interest of Alicia Silverstone's Cher. The two have a playful banter and a sweet degree of understanding towards one another because Josh and Cher are ex-step-siblings.
Despite that, he struggles with Cher's plucky attitude and he serves as her moral compass throughout Cher's matchmaking endeavors. And yet, he always finds sympathy for her—even to the point of defending her after she mishandles her father's legal papers.
Few other actors could've pulled this off as Rudd's endless charm and empathy shine without him falling into "nice guy" category.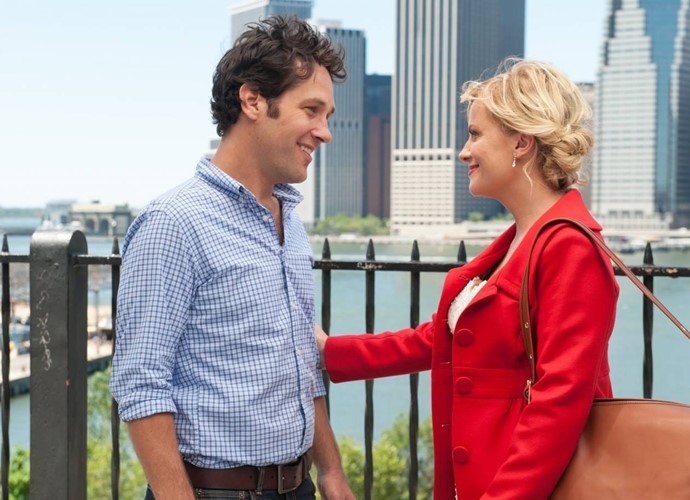 Paul Rudd and Amy Poehler previously worked together on Wet Hot American Summer, and they came together again and teamed up with their team from that film to create this spoof.
Rudd and Poehler play the couple Joel and Molly, who meet in the oddest of places: Molly is a candy shop owner while Joel works for the large candy company who buys her store.
They Came Together explores their fateful meeting, their eventual fallout, and their attempts to get back together. Despite all the wit and hilarity that comes from wringing out the usual rom-com clichés, it's the chemistry between Paul Rudd and Amy Poehler that anchors this movie.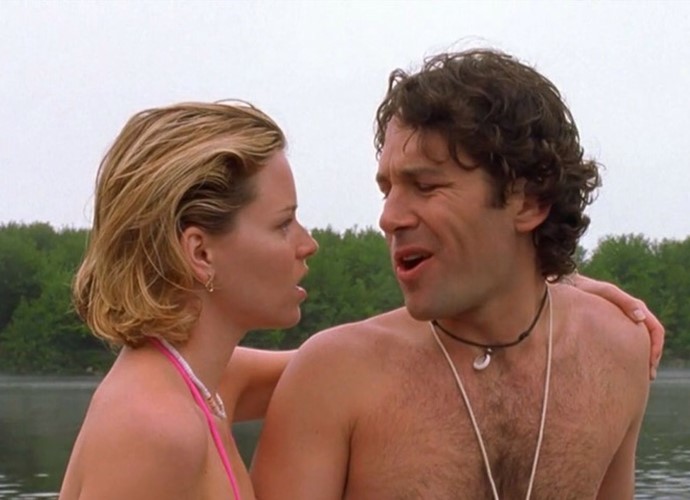 Wet Hot American Summer remains the peak of Rudd's cult classic phase, and it's a comedic gem that paved the way for so many hilarious talents.
The basic premise of Wet Hot American Summer centers on the last day of summer camp at Camp Firewood and the antics had by both campers and camp counselors.
Paul Rudd plays Andy, an obnoxious camp counselor who cheats on his girlfriend with fellow counselor Lindsay (Elizabeth Banks). He's totally ex-boyfriend material—rebellious, arrogant, and full of rage—and that's what makes him so funny with Rudd in the role.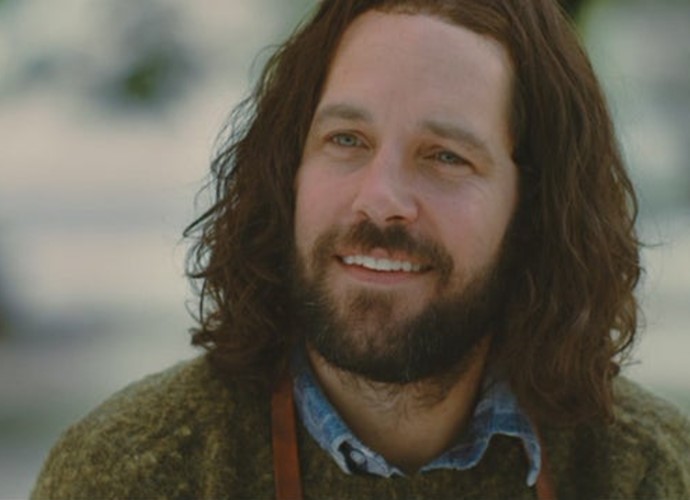 Our Idiot Brother stars Paul Rudd as a slacker who's dumped by his girlfriend, arrested by the police, and forced to seek help and guidance from his three well-adjusted sisters: Miranda (Elizabeth Banks), Nat (Zooey Deschanel), and Liz (Emily Mortimer).
Disaster awaits them, of course, as they have to deal with the slacker brother's pacifist views and idle behavior. While Ned Rochlin isn't so different from most movie slackers, Rudd made him truly lovable.
In comedies, Paul Rudd usually plays the sensible guy or the straight man, but here he stepped into a role that's typically reserved for his peers like Seth Rogen or Jason Segel—and he knocked it out of the park.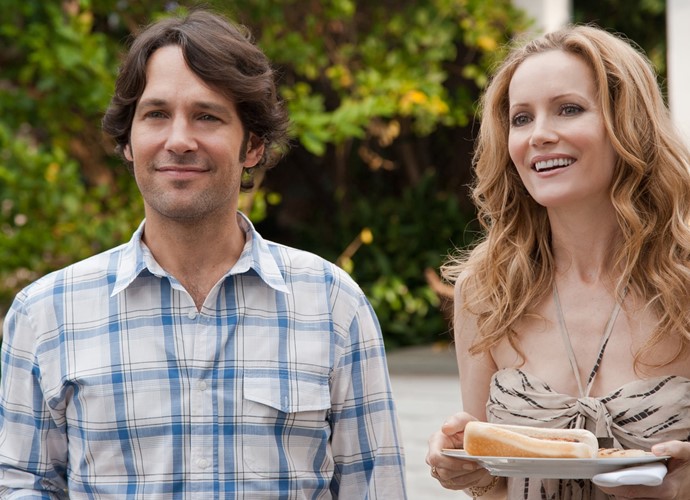 In Knocked Up, Paul Rudd played Pete, a pushover at the mercy of his assertive wife Debbie (Leslie Mann). This Is 40 is a spin-off of Knocked Up that looks at this couple as they struggle with their mid-life crises.
Sure, it's the kind of film that's played for laughs, but the saga of Pete and Debbie in This Is 40 is surprisingly insightful as it reflects on issues like parenting, aging, and long-term relationships.
While Debbie is mindful of their family's bond, Pete takes a more carefree attitude when it comes to his wife, his kids, and his career. It's a role that could be utterly despised in the wrong hands, but Rudd's ever-present charm and perfect comedic timing make it work.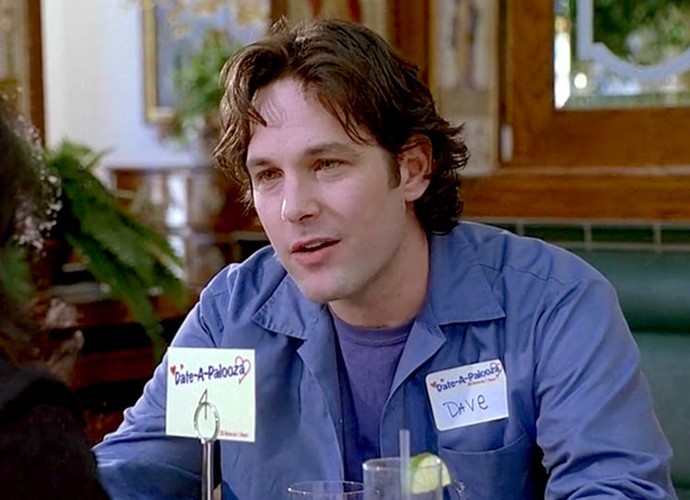 Paul Rudd is most often known for playing "the lovable fool," and a lot of that traces back to his performance as David in Judd Apatow's influential comedy The 40-Year-Old Virgin.
While the movie is centrally focused on Steve Carell as Andy, the titular virgin who tries to overcome his insecurities while dating Catherine Keener's Trish, it sporadically jumps to David making a fool of himself.
His most memorable gag is his debate with Seth Rogen's Cal while playing video games. "You know how I know that you're gay?" Their constant one-upping back-and-forth shows quintessential Paul Rudd: a jerk at first but a charmer in the end. Plus, it's important for Andy's story!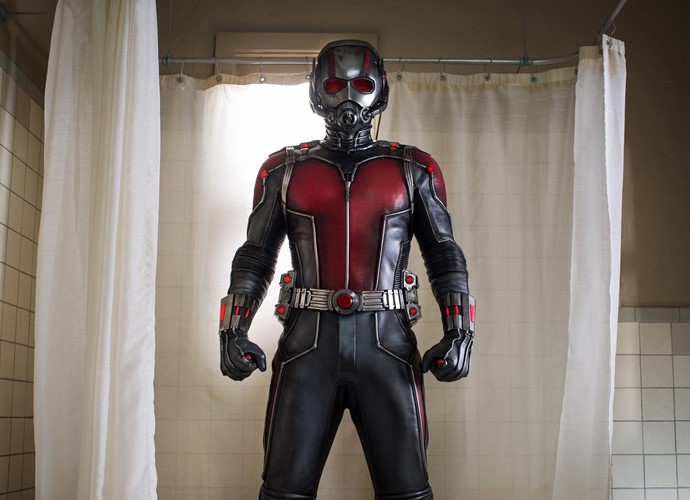 For many Hollywood stars today, their most recognized roles are their appearances in the Marvel Cinematic Universe—and if they haven't been in the MCU, then any other superhero movie.
Ant-Man isn't the biggest player in the MCU, but he's the kind of character that wouldn't be nearly as loved if Paul Rudd wasn't there to infuse him with his charm and appeal. Paul Rudd is Scott Lang.
The character of a thief-turned-hero is almost tailor-made for Rudd, who was part of the character's development and the scriptwriting after the project went separate ways from Edgar Wright.
Scott Lang possesses the kind of charming street smarts that we'd expect from someone like Danny Ocean, capped off with a redemption tale that's typical for roguish Marvel heroes. With that, he eventually evolves into the secret MVP of the Marvel Cinematic Universe.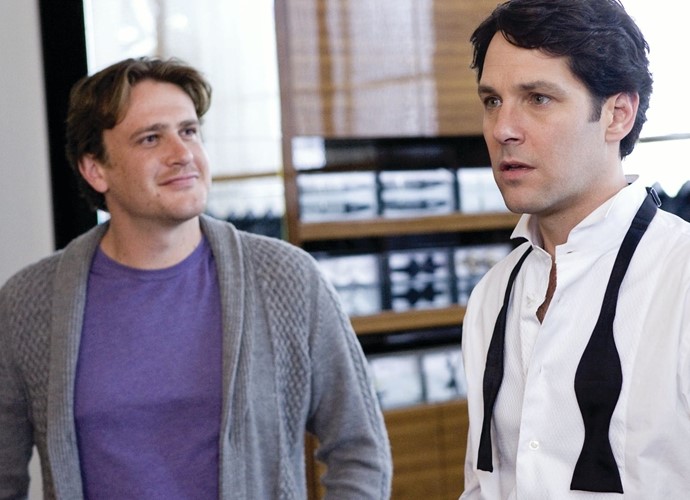 I Love You, Man is Paul Rudd's best turn as leading man. In this bromantic comedy, Rudd plays real estate agent Peter who proposes to his girlfriend Zooey (Rashida Jones) but realizes he has no guy friends to tell the news.
He eventually finds Sydney (Jason Segel), leading to a fun and messy friendship—and a rapport that becomes the heart of the movie.
As the straight man, Rudd knows when it's time to turn on the charm or unleash his outrageous side, and for all the "romance versus bromance" comedy movies out there, I Love You, Man is the most adorable.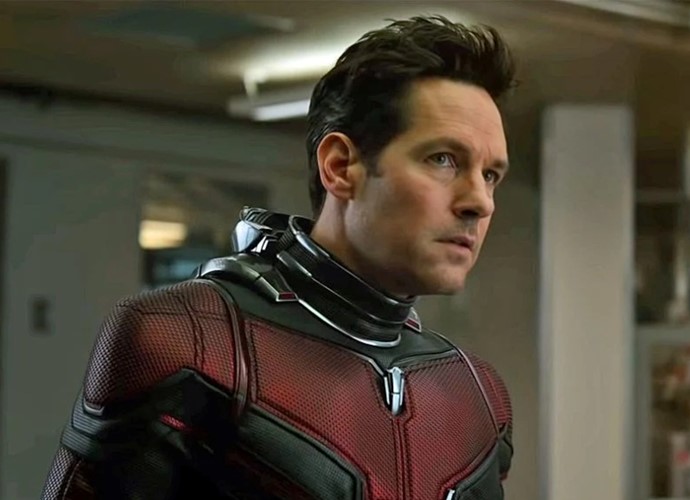 As of this writing, Paul Rudd has appeared in four MCU films as Ant-Man. But the best one of the bunch—the one where he had the most gravitas—is still the epic, record-breaking blockbuster Avengers: Endgame.
Dropping off from where he left in Ant-Man and the Wasp, Lang returns to a post-Blip era with a world-saving solution. Despite this being an Avengers film, Rudd's Lang plays the most crucial role with his tool that allows the team to run a "time heist."
Plus, he brings a lot of fun to a film that's pretty bleak overall, and he has an emotional reunion with his now-grown-up Abby. A true MVP.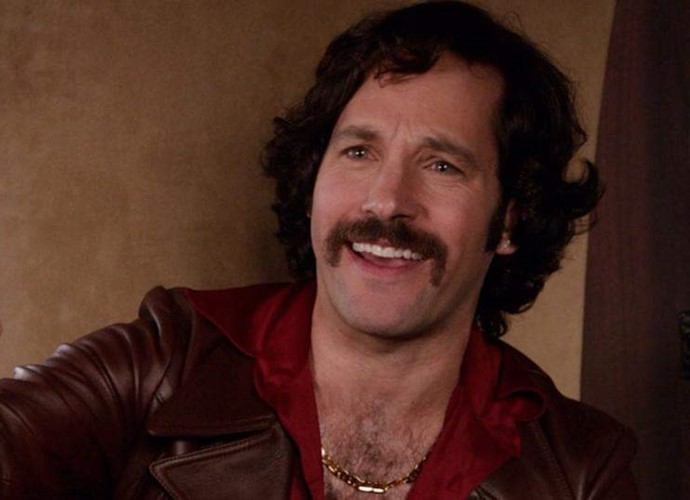 Brian Fantana is a self-proclaimed ladies' man with his own fragrance. He's persistent in his pursuit of women, in his showing off of his own pride, in everything beyond his role for the news.
But the field reporter's confidence is challenged when female anchor Veronica Corningstone (Christina Applegate) joins the news team.
With a suave mustache and 1970s hairdo, Rudd breathed life to the pompous reporter whose right-hand-man attitude so perfectly complements the showboating of Ron Burgundy (Will Ferrell). With him on-screen 60% of the time, Brian Fantana works every time.