The city of Chicago has many attractions and wonders to behold that deserve all the love and appreciation they get. But the movies set in the Windy City speak for the city itself.
Chicago has served as the setting for several intense action flicks, whether as the battlefield for the Autobots or the training ground for those who are Dauntless or the playground for Dwayne "The Rock" Johnson's mutated pets.
But Chicago is more than just a playground for action. The city has felt authentically real in several dramas and comedies, too, ensuring that Chicago will always have its own identity in cinema.
Here are my picks for the best movies that take place in Chicago!
15. Adventures in Babysitting (1987)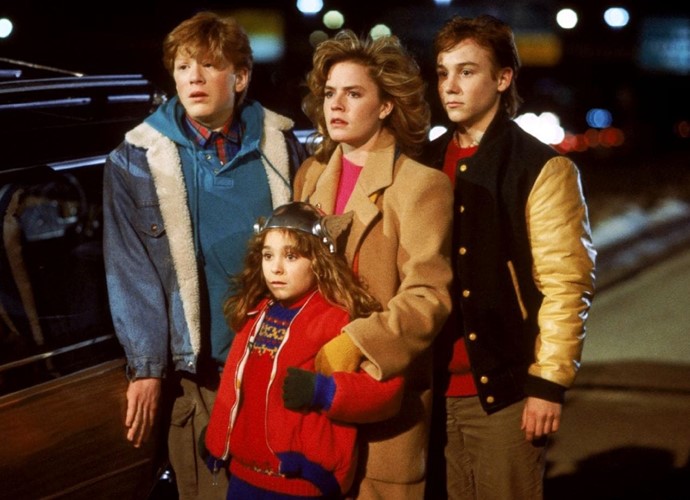 Chris Columbus's first effort as a director, Adventures in Babysitting, is set in Chicago. The film is familiar territory after he wrote The Goonies: a ragtag group of kids, led by a persistent leader kid, navigating an unfamiliar plot and making their way back home.
Like any movie with kid shenanigans, trouble follows the teens—but it ultimately ends in a fun way. And Chicago does show up, especially in one of the best scenes where the kids are singing in a blues club with legendary guitarist Albert Collins. A fitting tribute!
14. Chi-Raq (2015)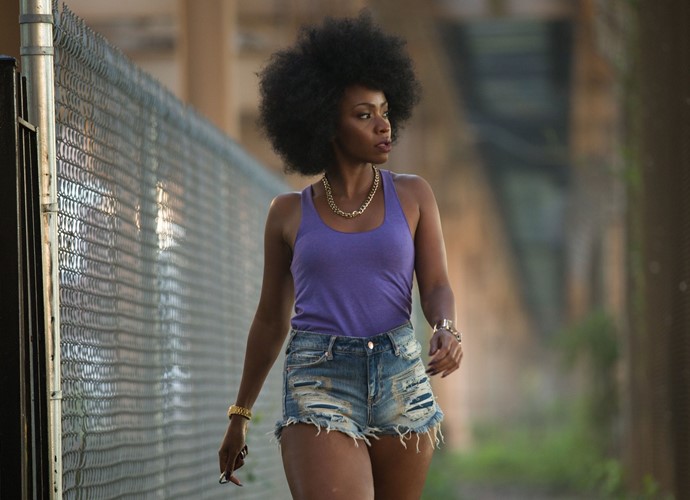 Spike Lee stepped out of his New York comfort zone when he created Chi-Raq, an empowering fusion of genres that reflects Chicago's south side, especially Englewood.
Starting with Aristophanes's Lysistrata—a story about women denying sex from their husbands—as a foundation, Spike Lee weaves it into a war cry for racial justice and female empowerment.
At the center of it is Lysistrata herself (played by Teyonah Parris), who made a huge splash to become one of Lee's most memorable characters. In the middle of the tinderbox that is Chicago, she unleashes her raw nature and makes Chi-Raq Spike Lee's most overlooked joint.
13. Judas and the Black Messiah (2021)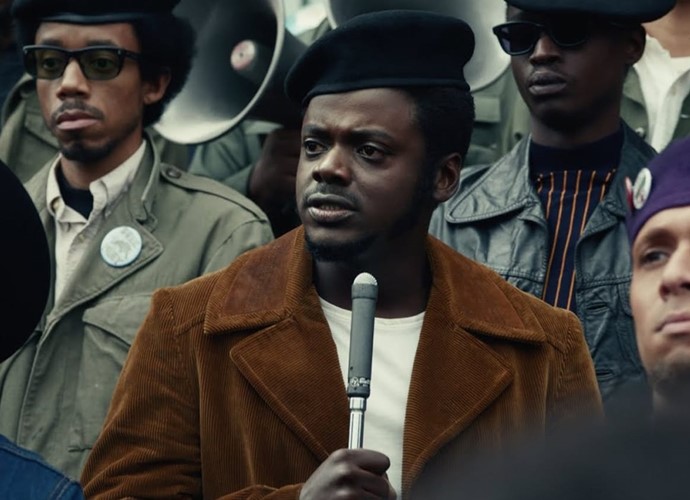 Speaking of black power stories, Judas and the Black Messiah is a bleak portrait of the Illinois chapter of the Black Panther Party, led by the charismatic Fred Hampton (played by Daniel Kaluuya in an Oscar-winning turn).
Pulling the rug from under him is secret informant William O'Neal (played by LaKeith Stanfield), which sends the two into a difficult tug-of-war of loyalties and betrayals.
While most of the film is confined to Black Panther activities, almost there's a distinctive tone that represents the grit and grace of Chicago. It's not just Hampton's story—it's his influence that defines this one.
12. Road to Perdition (2002)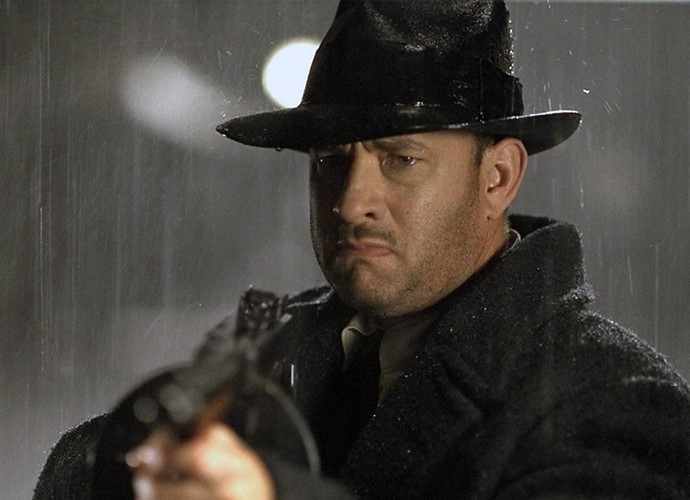 Based on the DC Comics imprint, Road to Perdition was the perfect opportunity for Tom Hanks to enter the gangster genre.
He plays Michael Sullivan, an Irish mob enforcer who, along with his son Michael Jr. (played by Tyler Hoechlin), seeks revenge on the mobster who assassinated the rest of his family.
Director Sam Mendes and the great late cinematographer Conrad L. Hall neatly translate the dark outlines of artist Richard Piers Rayner to the big screen. This mobster film, encased in noir colors and atmosphere, is one of the richest examples of the genre.
11. Wayne's World (1992)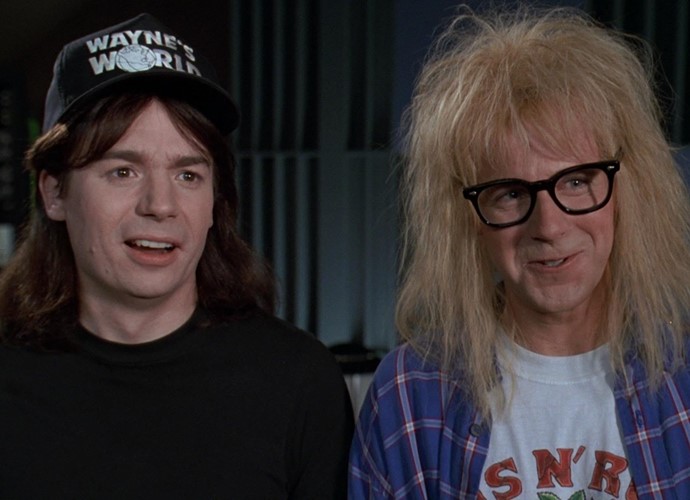 Wayne's World aired via local public access television in Aurora, Illinois, but their adventures extended to the Windy City.
There, rock 'n' roll fans Wayne Campbell (played by Mike Myers) and Garth Algar (played by Dana Carvey) bang their heads to the heavenly tunes of Queen's "Bohemian Rhapsody" while "not!" selling themselves out to corporate sponsors like Pepsi.
Arguably the best comedy film based on an SNL sketch, Wayne's World features the crazy world of clout-chasing Chicago and you can count on this party-ready duo for an excellent trip.
10. The Sting (1973)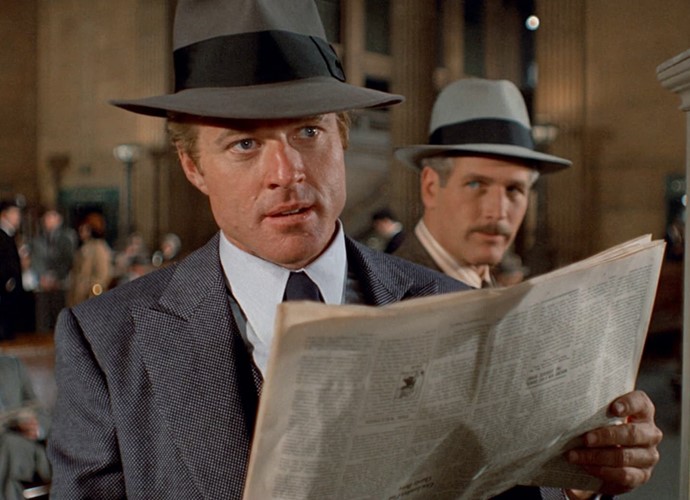 Paul Newman and Robert Redford were typecasted as grifters beating the system and contending with enemies. Together, they make for another eclectic duo in The Sting, trying to outwit a mob boss (played by Robert Shaw) and run off with riches in their pockets.
The Sting is a classic caper, taking the best lessons from Westerns and heist films, using all their old-fashioned tricks to craft a fun ride.
While the cast makes the Chicago setting more colorful and nail-biting, the production also adds to its flair. This is best observed through Marvin Hamlisch's ragtime score, in which he incorporated melodies from legendary Chicagoan Scott Joplin.
9. Home Alone (1990)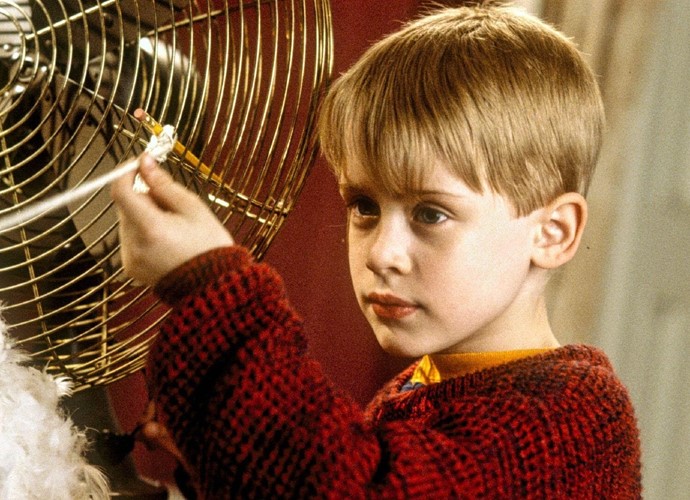 Home Alone is an undisputed Christmas tradition, giving kids the type of fantasy where they can be "man of the house" with all-cheese pizza, ice cream, holiday shopping, and violent movies all day.
Pretty much everyone has seen this film, and even those who haven't seen it know about the iconic aftershave scream scene. There's also the Wet Bandits, the booby traps, and Macaulay Culkin at the center of it all.
Home Alone is set in the wintry landscape of suburban Chicago, and it will forever be the ideal Christmas movie for families.
8. The Untouchables (1987)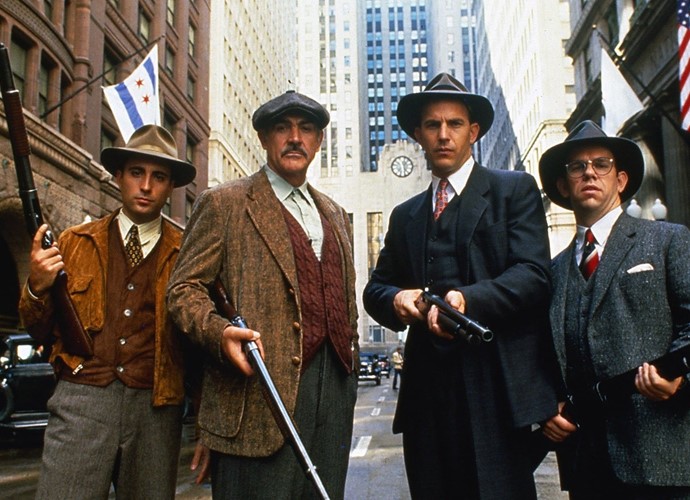 A list of films that take place in Chicago would not be complete without at least one film about infamous gangster Al Capone. There are so many films to pick from, but I'm going with The Untouchables: a slick, intense thriller about the Prohibition agents who took him down.
The Untouchables finds Brian De Palma in comfortable territory, where he brings to life Eliot Ness's account of his takedown of Al Capone.
Starring Kevin Costner as Ness, Robert De Niro as Scarface, and Sean Connery (in his Oscar-winning role) as Agent Malone, this film delivers the intense grit that most gangster flicks aspire to.
7. My Best Friend's Wedding (1997)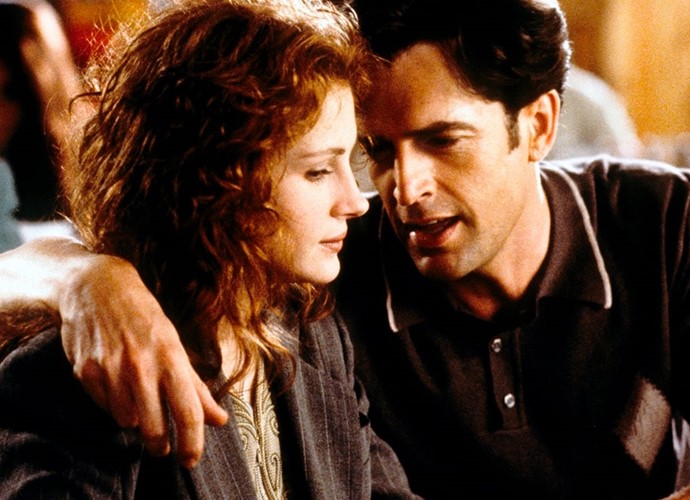 Chicagoans may have different tastes in romantic comedies, but they can be proud of this classic Julia Roberts film. My Best Friend's Wedding is another comfy love story from the best "It girl" of the 90s. Moreover, it's actually a love letter to the city.
The Windy City never felt so dreamy or sweet, with Roberts and Mulroney bringing sparks all over the busy Chicago landmarks. But beyond being an idealistic picture of the city, it's a grounded chick flick that has more to offer than your usual romcom fare.
6. Chicago (2002)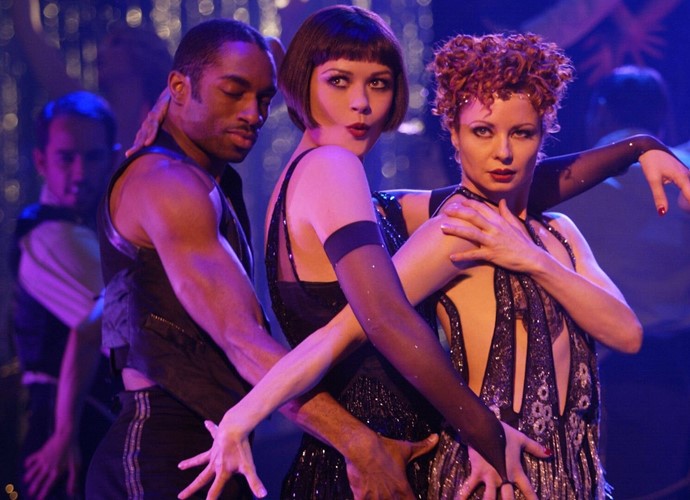 Is it any surprise to see a movie named Chicago on this list? Of course, it counts! But don't expect a fun portrayal of Chicago here.
Based on the long-running Broadway musical, Chicago follows the tragic tale of Roxie Hart (played by Renée Zellweger) and Velma Kelly (played by Catherine Zeta-Jones), two accused murderers who have to outwit each other to escape from bleak execution.
Chicago never felt so sleazy, dreary, or nihilistic. Yet, from its vaudevillian musical numbers, you can almost forget the dark subject matter beneath. That's the beauty of flipping the image of Chicago and lacing some style into showstopping numbers like the iconic "Cell Block Tango."
5. Hoop Dreams (1994)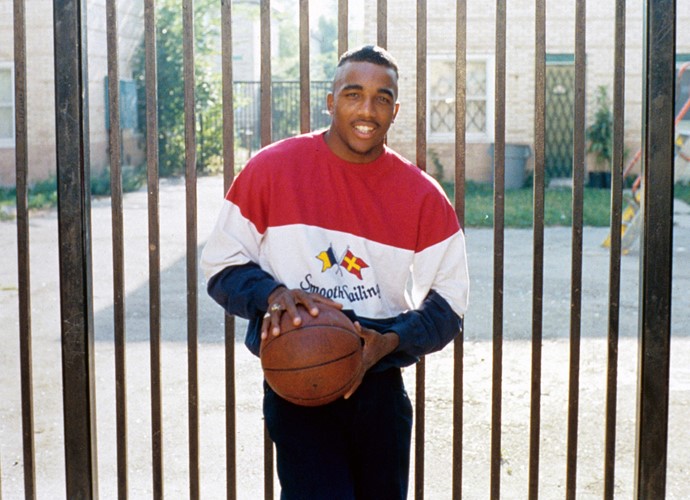 Here's the most grounded film on the list: Hoop Dreams, a legendary documentary that's essential viewing for all.
Focused on two African-American high school students—William Gates and Arthur Agee—the documentary follows their normal routines inside and outside of school, but places special interest on their dreams to become professional basketball players.
Yet, filmmaker Steve James uses their dreams as a jump-off point to discuss the boys' racial and social backgrounds, growing up and living in a poor Chicago neighborhood. Hoop Dreams is an intimate portrait that's as affecting as it is memorable.
4. Ferris Bueller's Day Off (1986)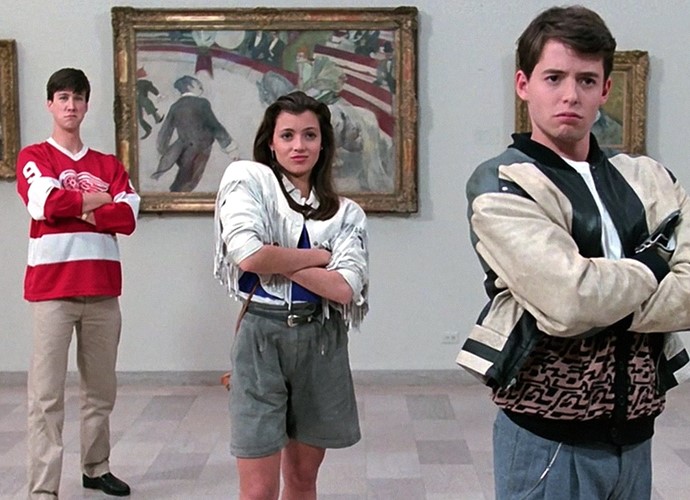 Without a doubt, Ferris Bueller's Day Off is chief among John Hughes's films set in Chicago. The city becomes a playground for Ferris and his gang, even if some of their destinations are mundane by nature.
Despite his rascal attitude, you can't deny the spirit of Ferris as he takes time off from school and lives out his wish fulfillment.
Everyone needs a friend like Ferris, who constantly breaks the fourth wall, plans the most outrageous schemes, helps a friend break out of his shell, and makes a stay in the Chicago Board of Trade look exciting.
3. High Fidelity (2000)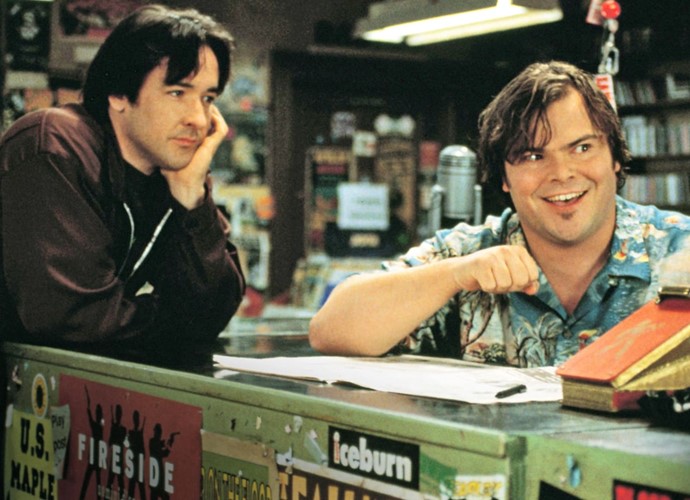 Speaking of fourth wall-breaking rebels, High Fidelity might seem like a pretentious opinion piece about music on the surface. But it has a lot more beneath it, and it's all anchored by John Cusack's performance as he takes us through the arc of his bitter character.
Chicago wasn't really the setting for Nick Hornby's original novel, but the story felt so home in a city that was a breeding ground for some of the most influential music of all time.
Rob Gordon (played by John Cusack) fits the puzzle as a typical Chicagoan basking in his failures all while remaining true to himself. There's also Jack Black, who rounds out the film most perfectly.
2. The Fugitive (1993)
In a thriller about a citywide manhunt, the city itself needs to be one that adds pressure on the lead and leaves a lasting impression. That's why we have The Fugitive, starring Harrison Ford and set in Chicago.
The film centers on Dr. Richard Kimble's quest for justice and his relentless squabble against the tenacious Deputy Sam Gerard (played by Tommy Lee Jones). Everyone, including Chicago itself, is against Kimble.
From the precinct's interiors to the Pullman neighborhood, the city feels claustrophobic. At any minute, anyone in Chicago could stop Kimble from seeking justice—that's what makes this movie distinctly Chicagoan.
1. The Blues Brothers (1980)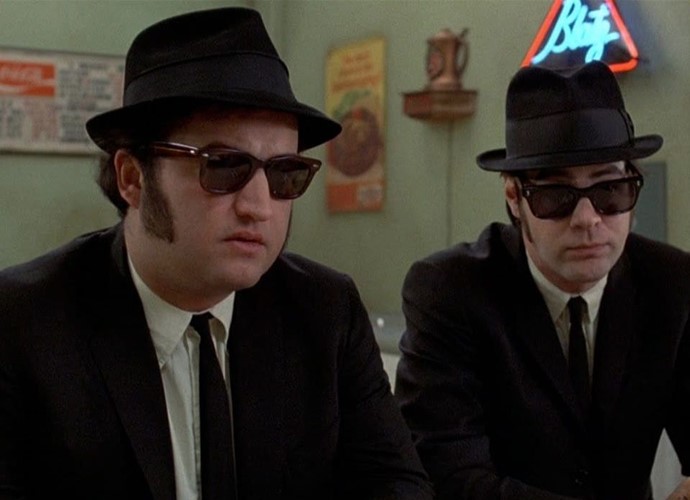 Finally, the best Chicago-set movie has everything: car chases, fun cameos, musical numbers, car chases, memorable catchphrases, bonkers gags, car chases, the city torn, and the most outrageous car crash in cinematic history. And it all started as a Saturday Night Live sketch!
While Wayne's World is the best SNL film, The Blues Brothers is a close second. It's all thanks to the stoic Dan Aykroyd and the buoyant John Belushi on their mission to end all car chase comedies. Hop along in the Bluesmobile and enjoy one of the wildest rides in comedy history.