Despite the ups and downs, Netflix has always been good about providing a platform for international productions.
Who could forget Netflix's hit foreign-language series like Narcos, Money Heist, Squid Game, and Hometown Cha-Cha-Cha? Plus all the Netflix anime series that found new fans on the platform.
But Netflix is also home to all kinds of incredible films from across the world, including Europe, Asia, and South America. There are so many compelling, poignant, and resonant international films to watch.
Here are our picks for the best foreign movies on Netflix across a broad range of genres and styles, plus why they're so great.
15. The Raid 2 (2014)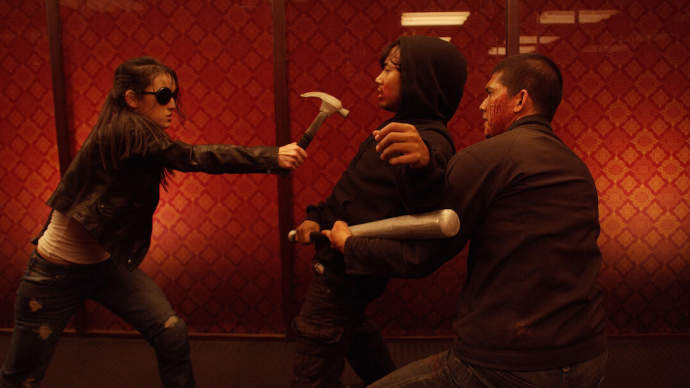 Let's start things off with a blast, which is exactly what director Gareth Evans did when he created The Raid 2, the hyped sequel to his acclaimed 2011 martial arts action movie The Raid.
The Raid 2 picks up where its predecessor left off, with Yuda (played by Iko Uwais) now trying to infiltrate a prominent crime family.
Starring Iko Uwais as the determined, unstoppable martial arts cop, The Raid 2 is an Indonesian action film unlike any other, offering great insight into the Indonesian martial art of pencak silat.
14. Little Big Women (2020)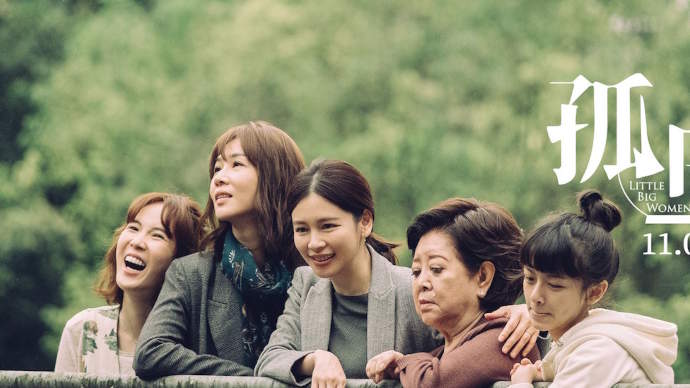 The first family drama on our list—though far from the last—Little Big Women is a modern film that's indicative of the new wave of fantastic Taiwanese cinema that's now available to us.
The plot follows a family of women grieving their father who has just passed away. As they proceed with the funeral rites, they must all learn to let go of their shared sense of pain together.
Directed by Joseph Chen-Chieh Hsu, Little Big Women is a powerful film about forgiveness, love, and unity.
13. The Call (2020)
The first psychological horror film to grace our list, South Korea's The Call is a nerve-racking rollercoaster that's well worth your time.
While visiting her rundown childhood home in rural South Korea, a woman receives a distressing phone call. However, instead of hanging up, she realizes she's being given a chance to change her future.
Directed by Lee Chung-hyun and starring Park Shin-hye and Jeon Jong-seo, The Call is a mind-boggling horror film that's utterly unique.
12. West Beirut (1998)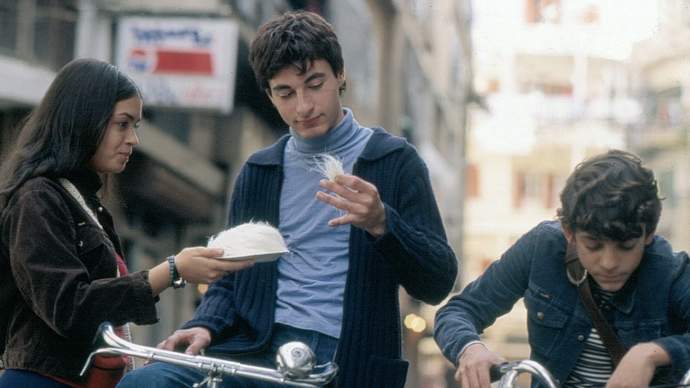 Shot on a budget of only $800,000, director Ziad Doueiri made one of the most important war films when he gave us West Beirut, a Lebanese production that was one of the best films of 1998.
The plot follows two friends who are stuck right in the middle of the war in Lebanon. In order to escape and lead better lives, they resolve to cross the border, going from the west to the east of the country.
However, crossing the Muslim-Christian line might just create more problems than it solves.
West Beirut is a hard-hitting film that begins as an adventure and morphs into a tragedy that affects not only the two boys and their families but the entire country of Lebanon.
11. Mars One (2022)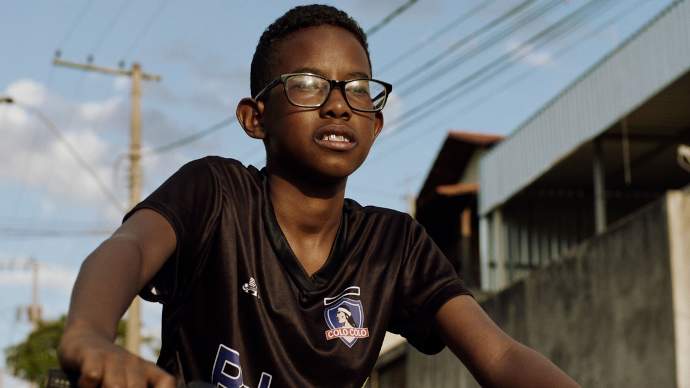 Reminiscent of the memorable classic City of God (2002) from twenty years prior, Mars One is a winding tale that follows a black family who find themselves in peril after the election of a far-right politician in their home country of Brazil.
The father of this low-income household places all of his hopes and aspirations of worldly success on the shoulders of his son, who he hopes will one day become a famous football player.
Director Gabriel Martins cements himself as the voice of a new generation in creating this family drama that'll undoubtedly leave you with tears in your eyes.
10. A Sun (2019)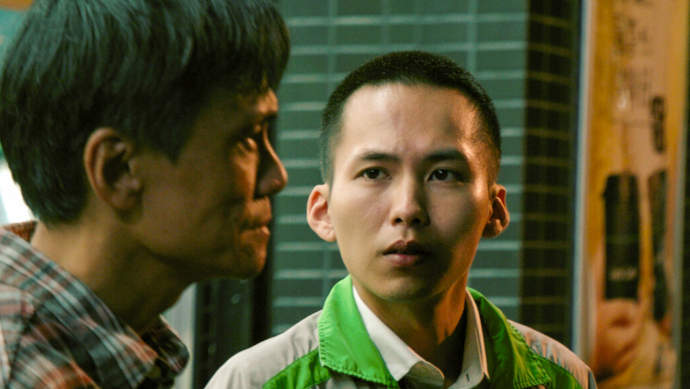 What happens when a family cursed by pride is stricken by tragedy? That's the thesis question of this stirring Taiwanese drama.
A Sun follows a young boy who's arrested for a violent crime and his brother who commits suicide due to the overwhelming pressure to succeed that he feels from his family.
Directed by Mong-Hong Chung, A Sun is an excruciatingly dramatic portrayal of a family in crisis.
9. 37 Seconds (2019)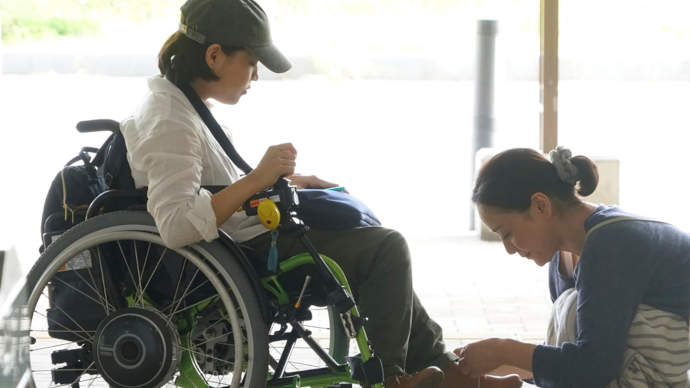 Directed by the acclaimed Hikari, 37 Seconds is a film that examines the importance of autonomy and self-worth.
Our protagonist is Yuma (played by Mei Kayama), a young Japanese woman who suffers from cerebral palsy.
She wants to help provide for her family, but she knows that her heart is set on becoming a world-renowned manga artist. What will she do?
37 Seconds is the kind of film that everyone should see, but bring a pack of tissues with you. Few can watch this without crying.
8. The Falls (2021)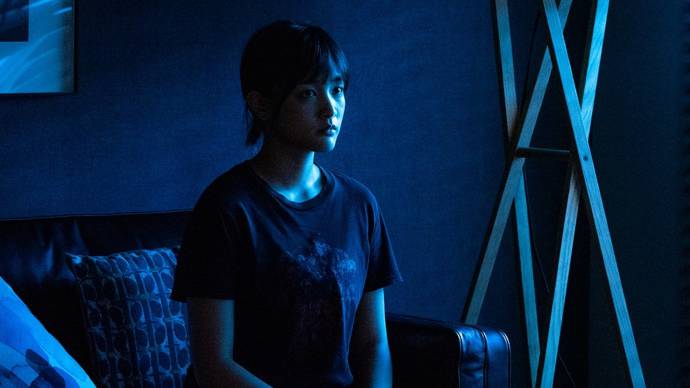 Director Mong-Hong Chung finds himself on this list for the second time with The Falls, a film that takes place in the all-too-familiar environment of a small home during the COVID-19 pandemic.
A mother and daughter, who are incessantly at odds with one another, realize that their relationship is more fraught than either of them previously could have imagined.
7. The Hand of God (2021)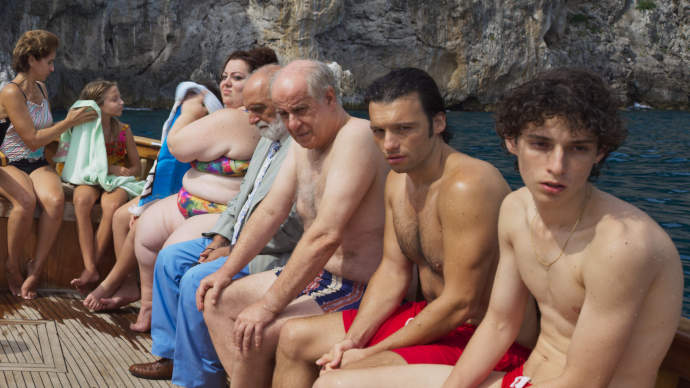 Italian director Paulo Sorrentino crafted one of the most impressive dramas of the century with The Great Beauty (2013). Eight years later, the world nervously anticipated his collaboration with Netflix.
The end result proved that we had no reason to worry. Sorrentino gave us The Hand of God, a gorgeously filmed coming-of-age story about childhood and near tragedy.
More than that, it's a wonderful tapestry of 1980s Italy that's unlike anything else put out by Netflix.
6. 7 Prisoners (2021)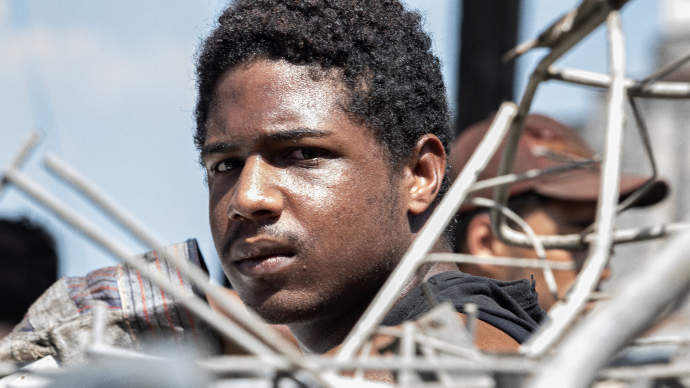 This one will have you on the edge of your seat, for sure. 7 Prisoners follows the story of a young man named Mateus, who's just turned 18 years old and is determined to provide a good life for his family.
In order to do so, he signs up for work at a junkyard in the densely populated city of São Paulo.
However, he soon realizes that things aren't quite right, only to end up deeply embedded in the dark world of human trafficking.
With a staggeringly positive reception from critics, 7 Prisoners is a compelling Brazilian drama that you don't want to miss.
5. The Platform (2019)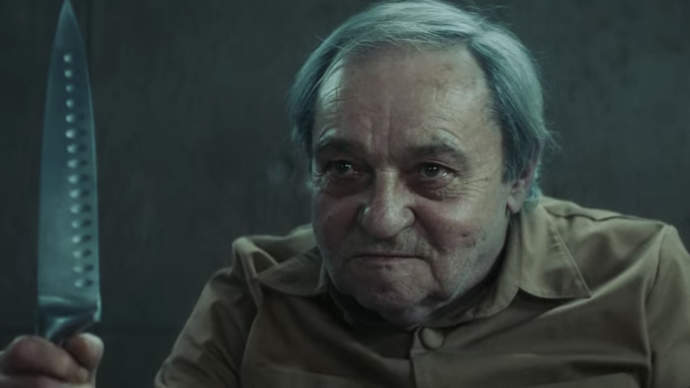 If you feel like you've exhausted the world of English horror movies, you'll be delighted to know that there's a horror movie on Netflix right now that'll leave you squirming in discomfort.
In The Platform, prisoners are housed in a vertical tower-like prison with hundreds of floors. Once per day, a platform full of food starts at the top and descends floor by floor, with prisoners given only a few minutes to eat before the platform continues on.
Of course, those at the top eat well while those at the bottom are barely left scraps. However, as more and more prisoners are left to starve, the dam is sure to break somewhere.
This allegorical horror film from Spanish director Galder Gaztelu-Urrutia is a one-of-a-kind cinematic experience.
4. All Quiet on the Western Front (2022)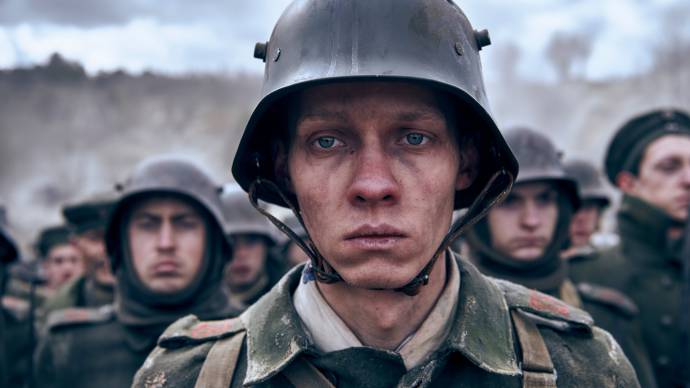 The film that took the world by storm, All Quiet on the Western Front may have lost out on some awards, but this fantastic war drama still nabbed the Oscar for Best Foreign Film.
In 1914, Paul Bäumer (played by Felix Kammerer) eagerly enlists in order to serve his country and protect those whom he loves.
However, he soon encounters the true horrors of war and realizes that some things are harder to forget than others.
Directed by Edward Berger, this German remake of the classic war tale surpasses the original by a country mile.
3. Shéhérazade (2018)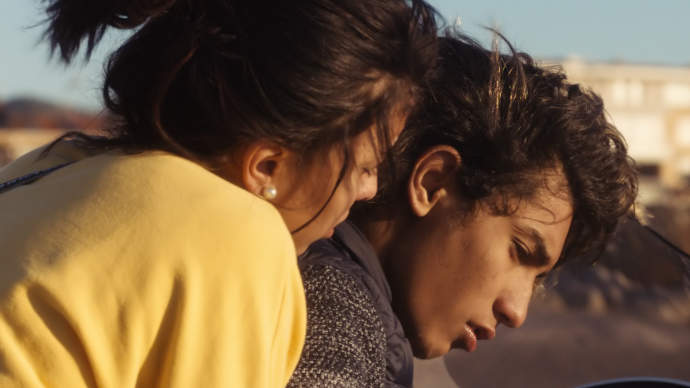 This French film is a little bit like if the classic film director François Truffaut had made The 400 Blows (1959) today.
Shéhérazade follows Zachary (played by Dylan Robert), a 17-year-old boy who's just been released from jail. However, he's refused entry into his family home by his mother.
Left to roam the streets, he has nothing to do—until he meets the beautiful Shéhérazade (played by Kenza Fortas).
Directed by Jean-Bernard Marlin, Shéhérazade is a romance drama with a touch of crime, making it a film every adolescent should see.
2. System Crasher (2019)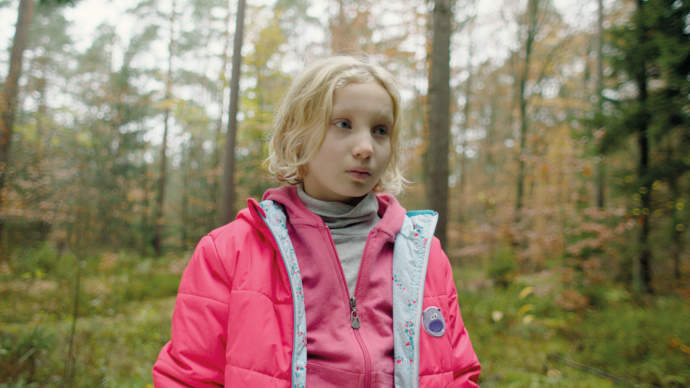 Though it may not have been a box office success, the German film System Crasher is a tour-de-force movie with stellar performances from everyone in the cast.
The story follows Benni (played by Helena Zengel), a young girl who's passed around between social institutions that simply cannot cope with her emotional outbursts.
However, when a young man named Micha (played by Albrecht Schuch) arrives at one of those institutions, Benni finds herself a new friend—and an opportunity for change.
Nora Fingscheidt's engrossing drama is a top-notch coming-of-age story you don't want to miss.
1. On Body and Soul (2017)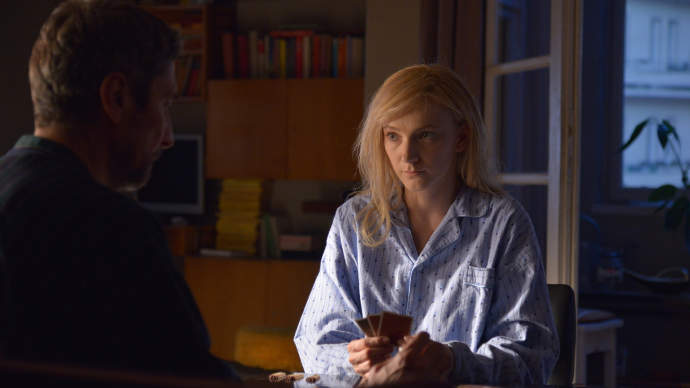 Even on a list full of unique films infused with foreign voices and talent, there's simply no film quite like On Body and Soul.
On Body and Soul centers on two people who work in a slaughterhouse for cattle, which isn't exactly the most romantic of settings.
Yet, these two individuals—one a cripple (played by Géza Morcsányi) and the other a social outcast (played by Alexandra Borbély)—discover that they share the exact same dream every night.
From there on out, sparks fly and they try to bring their in-dream love into the real world. But it's not without complications...
Directed by Hungarian sensation Ildikó Enyedi, On Body and Soul is my pick for the best foreign movie on Netflix. If you haven't seen it already and you're looking for a moving drama, this is the one to watch.