Animals as actors can be traced way back to 1905 (during the era of silent films) and many different types of animals have been involved—including cats, dogs, and pigs—often lending themselves to movies and scenes that are both heartwarming and heartbreaking.
These animal relationships can be touching and dramatic when executed well, particular when an animal's neverending loyalty or unconditional love is on display.
Sometimes it can even bring an emotionally devastating plot, just like in any other tragic romance movie.
Here are some of the best movies that explore the meaning of loyalty, love, and friendship between man and animal.
6. Babe (1995)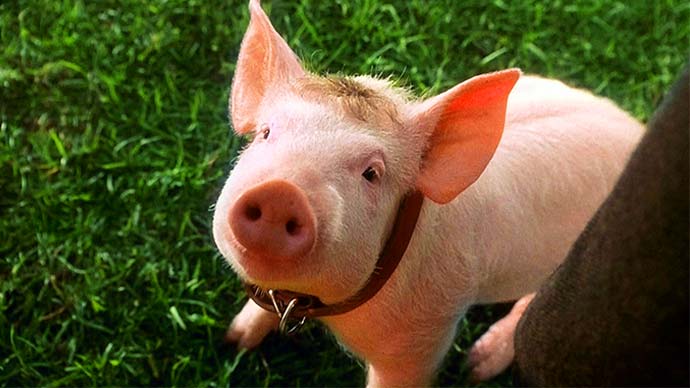 Babe is a comedy-drama film adaptation of a 1983 novel titled The Sheep-pig, directed by Chris Noonan and produced by George Miller. The story revolves around a cute pig named Babe and the life it has together with other farm animals, including sheeps, dogs, and their owners.
We can see how Babe wants to be useful for his owner—like herding sheep—which was originally the sheepdog's job. We can also see how Mr. Hoggetts trusted Babe with the job.
The film used real animals for its main characters, plus some animatronic puppets for certain elements.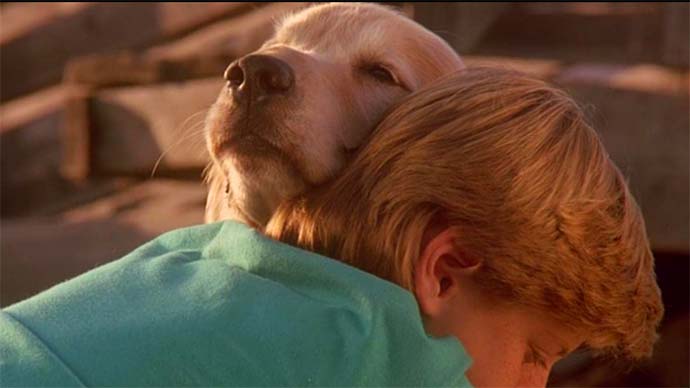 Even animals think of their owners as family. That's what the film Homeward Bound showed audiences with its story of house pets who travel from a ranch to San Francisco just to be with their family.
The story is narrated by Chance (voiced by Michael J. Fox), an American Bulldog who was owned by Jamie, and his adventures with Shadow (a Golden Retriever) and Sassy (a Himalayan cat).
Chance was a dog who never had interest in having an owner or becoming part of a family, but being with the wise old Shadow changes his views about family.
The sequel, Homeward Bound 2: Lost in San Francisco, features the main characters from the first film and their adventures in the city where they meet a group of stray animals.
4. Max (2015)
Max is a film directed by Boaz Yakin and stars a dog breed widely used as service dogs for Marines and police.
Five Belgian Malinois were used to shoot the film, with each dog having its own specialty (i.e. one was good at running and jumping scenes, another was good at fight scenes where he knocks people down, etc).
Max is a film about a dog who's adopted by his handler's family after his handle dies the battlefield, and how it helped them reveal the truth behind the soldier's death. Max is a well-trained canine who's loyal to his handler, and he sees his handler's family as his own family, too.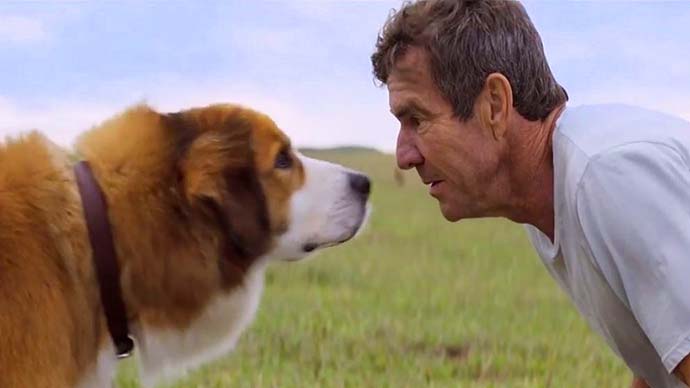 A Dog's Purpose was based on a novel of the same name, which explores the story of a dog stuck with neverending reincarnation.
The film is narrated by the newly reincarnated Golden Retriever named Bailey. Throughout the film, he faces many questions about what he must do and what he can do, and every time he's reincarnated, a new journey awaits him as a new life starts.
2. Pig (2021)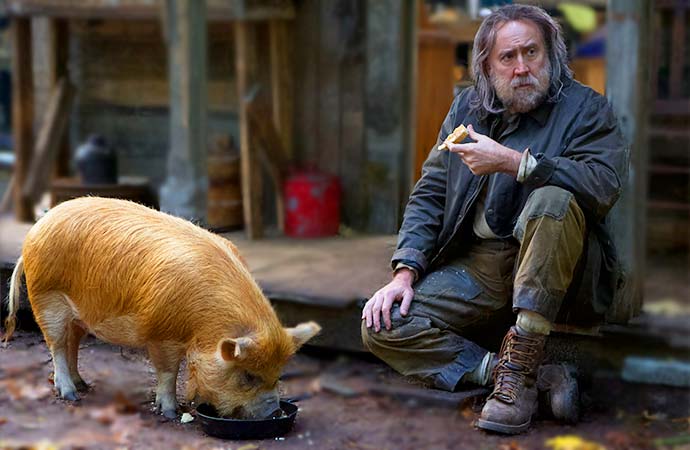 There are too many words to describe this film starring the award-winning Nicolas Cage. For many, it might just be a thriller film with deeper meanings beneath every scene, but one thing is for certain: Rob loves his pig and will do anything to bring him back.
Pig is a drama film directed by Michael Sarnoski featuring Nicolas Cage as Rob Feld, a truffle forager living deep in the woods of Oregon Forest, along with his beloved pig. When his precious pig is stolen, he sets out to rescue him, which involves the help of Amir and his dad.
Though the story centers on the idea of grief and loss, it showcases its central man-and-animal relationship well.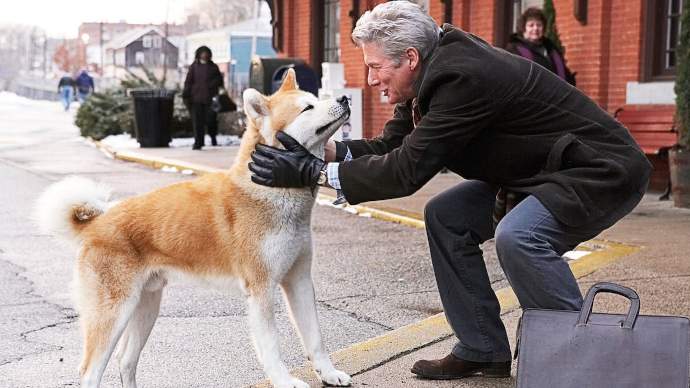 Who could forget the heart-touching film featuring the story of Hachi? This movie showed a whole new meaning to loyalty and friendship, as the dog waited for his human friend's return in the train station for years, even though the owner was already dead.
Hachiko Monogatari was a 1987 Japanese drama film about the true story of Hachiko and his love for his owner, Professor Hidesaburo Ueno. Hachiko was so famous that he became an icon of faithfulness—and got a bronze statue of his likeness erected at the very same station.
The 2009 film Hachi: A Dog's Tale is a modern adaptation of Hachiko Monogatari and based on the same true story of Hachiko. Similarly for this movie, the location where the movie was filmed was given a Hachiko bronze statue identical to the ones in Japan.