When you think of countries that have made important contributions to film, you probably think of France, Germany, Japan, and, of course, America. If Russia isn't on your list, think again!
Back in the 1920s, Russian formalism brought a sophistication that revolutionized the way filmmakers viewed the potential of film. Sergei Eisenstein and Dziga Vertov sit among the world's best and most original auteurs of all time.
Russian cinéastes pioneered a unique style of filmmaking, one that emphasized exquisite cinematography as well as the use of editing to convey special meaning in scenes.
Here are our picks for the best Russian movies of all time that showcase how influential Russian cinema has truly been.
15. The Island (2006)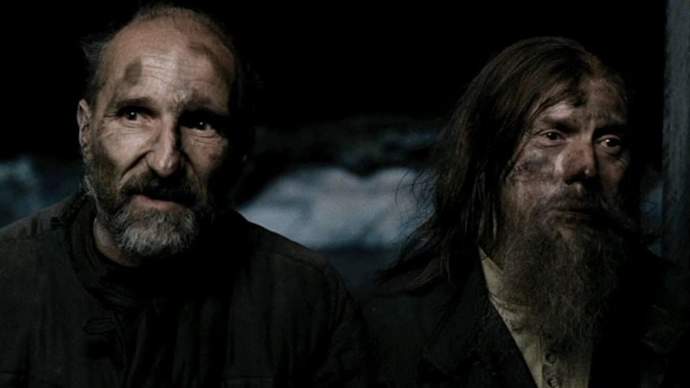 Set during World War II, Anatoly (played by Pyotr Mamonov) is caught by Germans as they board his ship. They provide him with a choice that'll haunt him forever: shoot his friend or be shot himself.
When Anatoly chooses the former, the decision stays with him for the rest of his life, and he ends up serving as an Eastern Orthodox monk in order to find forgiveness and atonement.
Directed by Pavel Lungin, The Island is an ambitious story about guilt and salvation that's admittedly overwrought but ultimately heartfelt with an optimistic message.
14. Burnt By the Sun (1994)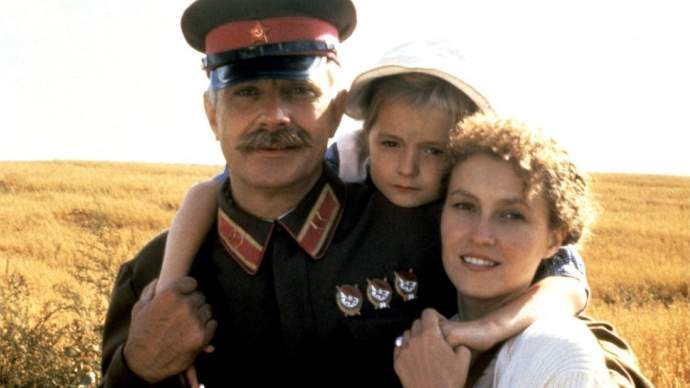 Paranoia is a powerful thing.
In the summer of 1936, Army commander Sergey Petrovich Kotov (played by Nikita Mikhalkov) is on a family vacation with his wife Marusya (played by Ingeborga Dapkunaite) and his daughter Nadya (played by Nadezhda Mikhalkova).
But when Marusya's long-lost love Mitya (played by Oleg Menshikov) turns up on their doorstep, it soon becomes clear that he isn't there by accident. In fact, his intentions are deceitfully sinister.
Written and directed by Nikita Mikhalkov, Burnt By the Sun takes place during the Great Terror when no one was safe from being accused of crimes against the State without cause, reason, or evidence.
13. Hard to Be a God (2013)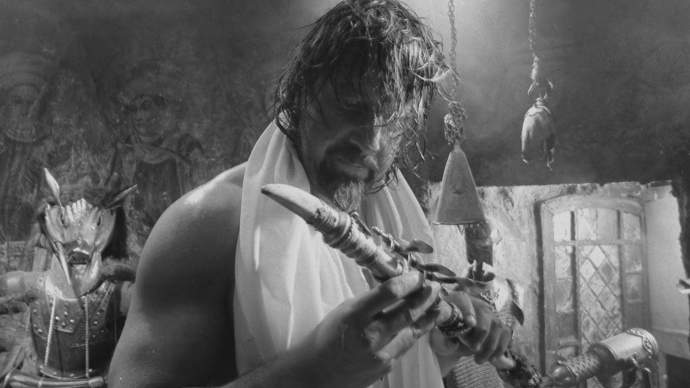 Based on the science fiction story of the same name by Arkady and Boris Strugatsky, Hard to Be a God follows the adventures of scientists who are sent to a faraway planet in order to teach a primitive civilization and protect its intellectuals.
Directed by Aleksey German, Hard to Be a God may not be a vast improvement on the source novel, but it still makes for an intriguing film that's beautifully shot and palpably awe-inspiring.
12. Loveless (2017)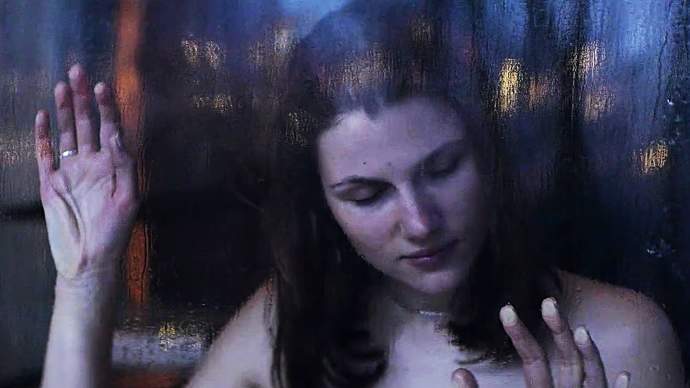 With Loveless, Andrey Zvyagintsev originally wanted to remake Ingmar Berman's Scenes From a Marriage (1974). What he actually ended up doing was creating one of the best original films of the 2010s.
Loveless follows the separation of two parents—Zhenya (played by Maryana Spivak) and Boris (played by Aleksey Rozin)—who have grown bitter and hostile after an ugly marriage termination.
However, when their son Alyosha (played by Matvey Novikov) goes missing, they're forced to work together. The resulting tale is a thought-provoking observation of a family in crisis.
11. Russian Ark (2002)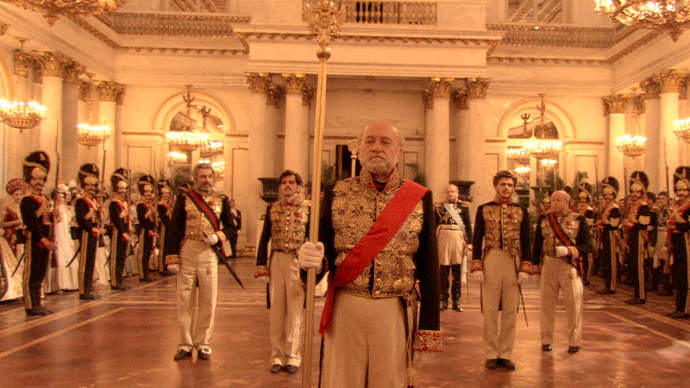 The burgeoning possibilities of the digital revolution were first taken advantage of by Russian filmmakers. One filmmaker in particular demonstrated the extent to which things could be done.
Alexander Sokurov's Russian Ark isn't just exquisitely filmed, nor does it just feature a mesmerizing set design. It's one of the first films to ambitiously make the entire film a one-shot take.
There are no hidden cuts, no camera tricks, no editorial sleights. Russian Ark is pure, innovative filmmaking at its best, and it's widely regarded as a contemporary Russian classic.
10. The Cranes Are Flying (1957)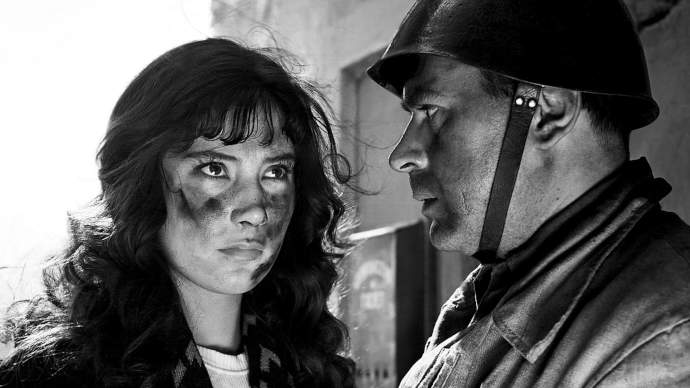 Directed by Mikhail Kalatozov, The Cranes Are Flying is one of the saddest war films you will ever see.
The film follows the story of Veronika (played by Tatyana Samoylova), who witnesses the total horrors of World War II while waiting for the return of her boyfriend from the front lines.
The Cranes Are Flying is a phenomenal film about loss, grief, and tragedy. It's so well-made and effective that it went on to influence the direction of post-Stalinist Soviet movies.
9. Brother (1997)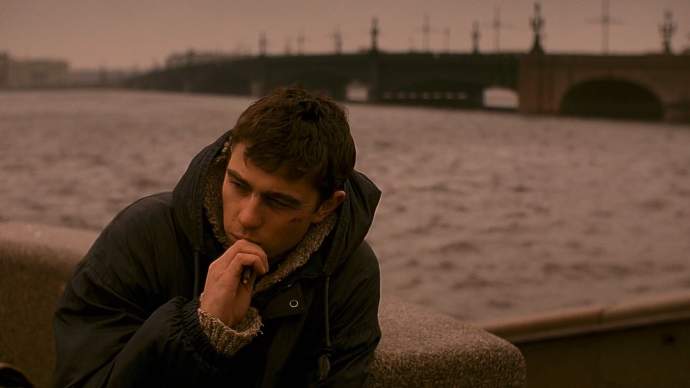 Brother is an action crime drama film that's imbued with philosophical questions and existential themes. In a word, brilliant.
The story follows Danila Bagrov (played by Sergey Bodrov), a young man who's just completed his military service and ends up getting involved with the Saint Petersburg mob through his brother.
Unfortunately, this new life of crime takes over and he soon finds that he doesn't even recognize who he is anymore.
8. Man With a Movie Camera (1929)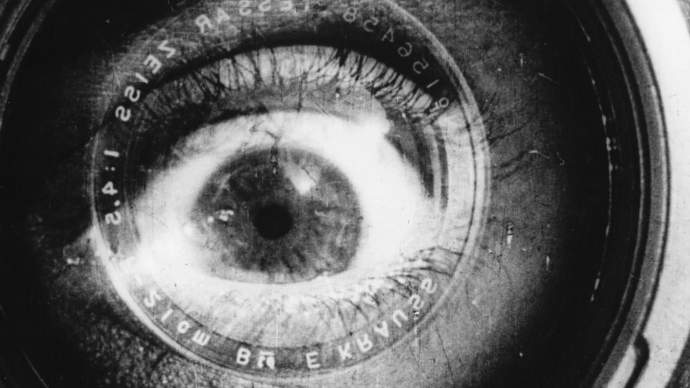 Part documentary film and part avant-garde art film masterpiece, Dziga Vertov's Man With a Movie Camera completely broke the mold when it came out in 1929.
The content of the film focuses on a normal Russian village living out a normal day. There are no trained actors. It's a true slice of Russian life put to film in the most experimental ways.
Indeed, Man With a Movie Camera wouldn't be compelling if it weren't for Dziga Vertov's new, inventive, and fresh cinematic techniques. Much of modern cinema owes thanks to his developments.
In retrospect, Man With a Movie Camera is one of the most influential and most important documentaries ever made.
7. Andrei Rublev (1966)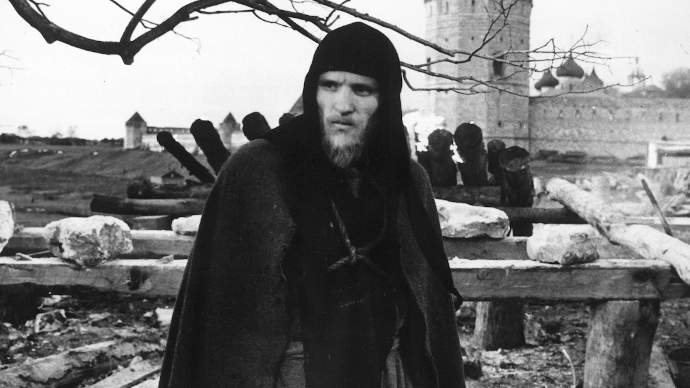 Andrei Tarkovsky is going to appear a few times on this list, with his first entry being Andrei Rublev. It's already in a pretty high spot, but one could still argue that it deserves to be even higher.
This lyrical film follows the life of Andrei Rublev (played by Anatoliy Solonitsyn), the real-life Russian icon painter. However, the film is best remembered for its stunning depiction of medieval Russia.
Andrei Rublev is frequently ranked amongst the greatest films ever made, demonstrating how tough the competition is today.
6. Leviathan (2014)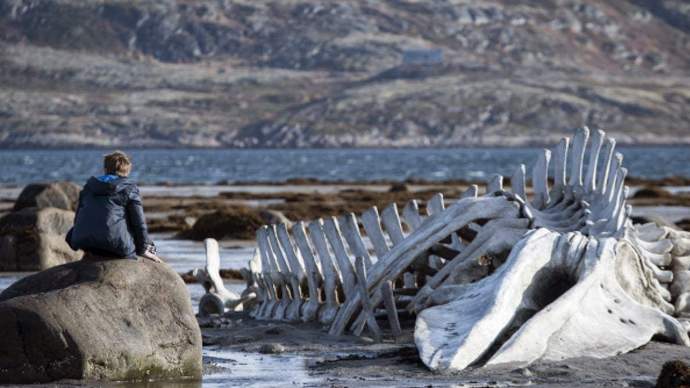 Director Andrey Zvyagintsev makes another appearance on this list, this time for the film that made him a household name both in his native Russia and internationally.
Leviathan centers on a fisherman named Kolya (played by Aleksey Serebryakov), who lives in a coastal Russian town that's helmed by a corrupt mayor (played by Roman Madyanov).
When the corrupt bureaucracy tries to claim Kolya's home so the mayor can use the land for his own purposes, Kolya fights back with all of his strength—to harshly realistic results.
Leviathan is ambitious in depth, bleak in tone, and exceptionally resonant, making it a heavy but important watch.
5. Battleship Potemkin (1925)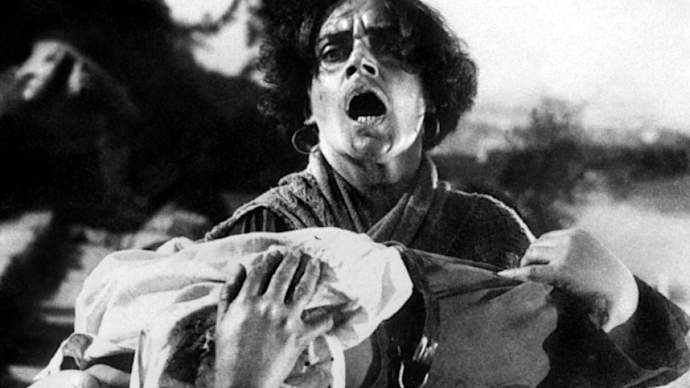 Arguably one of the most important films ever made, Battleship Potemkin is representative of revolution—not just in the world of filmmaking but also in the real world itself.
Soldiers on the warship Potemkin are treated unjustly. They're overworked, malnourished with rotten food, and frivolously struck with cruel punishments. They decide to fight back, which only leads to further oppression in the form of the police.
Directed by Sergei Eisenstein, his work on Battleship Potemkin influenced countless auteurs over the years and continues to shape the modern landscape of cinema to this day.
4. Solaris (1972)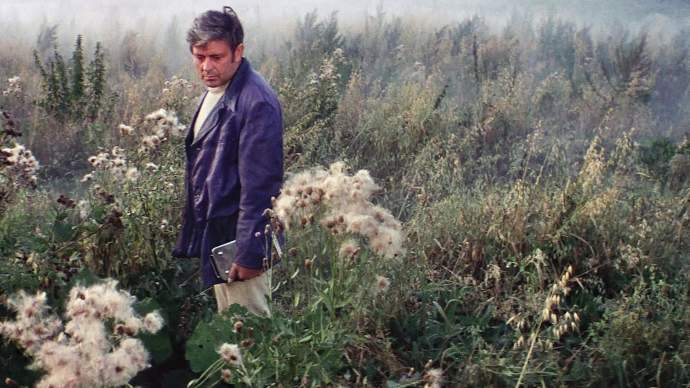 Andrei Tarkovsky makes his second appearance on this list with the sci-fi classic Solaris, which was largely seen as a response to Stanley Kubrick's 2001: A Space Odyssey (1968).
The psychologist Kris Kelvin (played by Donatas Banionis) is sent up to a space station to investigate reports of strange occurrences: a doctor's suspicious death, mental disturbances in the crew, and the growing feeling that all is not as it seems.
Based on the novel of the same name, Solaris does justice to its source material and truly deserves its reputation as one of the greatest sci-fi movies ever made.
3. Stalker (1979)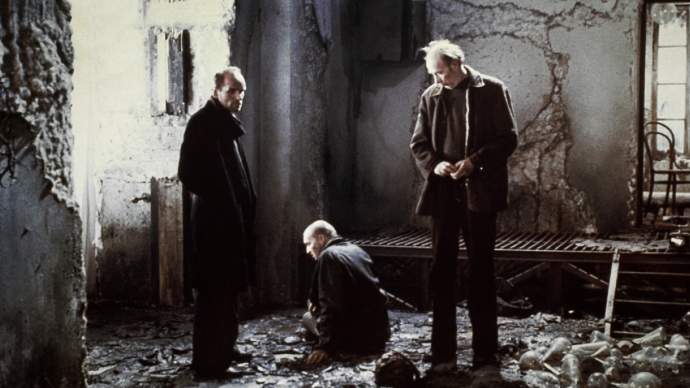 Here we have another Tarkovsky film, which also happens to be one of the most influential sci-fi adventure films ever made.
Stalker is set in a distant time and unspecified place, but it's clear that the landscape is post-apocalyptic.
A man who's only known as "the stalker" (played by Aleksandr Kaydanovskiy) leads two clients across the wasteland in search of the mysterious Zone, where they hope to find a room that can supposedly grant one's deepest desires.
Along the way, the stalker recounts some of the events that caused the once-lush planet to become an unforgiving wilderness.
Made on less than $13,000, Stalker blew everyone's socks off when it first came out, and it's still frequently cited as one of the best films of all time. The legacy of this film cannot be understated.
2. Come and See (1985)
Only the best of the best films can top the greatness of aforementioned films like Stalker, Solaris, and Battleship Potemkin. But yes, Come and See has all the greatness to surpass even those films.
In fact, Come and See sat at the very top of Letterboxd's list of Top 250 Narrative Feature Films for years until it was recently usurped and bumped down to second place.
The story follows the horrors of World War II as seen through the eyes of a young boy (played by Aleksey Kravchenko), who's forced to join the Belarusian resistance after German soldiers invade his village.
Directed by Elem Klimov, Come and See employs a unique mixture of hyperrealism and surrealism to present a harrowing narrative that's deeply poetic, existential, and thought-provoking.
1. Mirror (1975)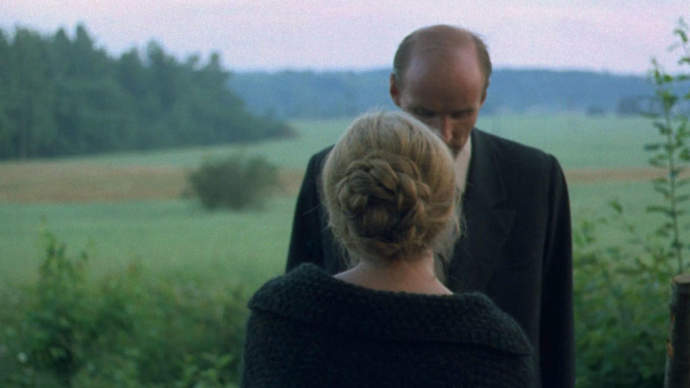 Andrei Tarkovsky appears at the top of our list with a fourth and final movie in Mirror, a film that's so unique and original that it honestly defies any kind of categorization.
Before watching this masterpiece, I was unaware films could even be like this. But that's the power of Mirror, a transcendent piece of cinema that redefined the possibilities of film.
Though there isn't necessarily a plot, Mirror is about love, the passing of time, family, death, memory, childhood, and what it means to be a human being. In short, the film is about everything.
Mirror has frequently been listed in Sight and Sound's poll of the greatest films of all time. Since it's widely considered to be the magnum opus of the greatest Russian filmmaker, Mirror tops our list as the best Russian movie of all time.