Anime is one of the most diverse forms of storytelling. From dark fantasy to thrilling adventures to sappy romances, there's a vast variety of genres to enjoy—but dramatic anime movies are unmatched.
We're talking about movies that demonstrate our capacity for human connection, our ability to hurt and to be hurt. Anime movies contain some of our favorite love stories, revenge stories, grief stories.
There are so many anime movies that stick with us long after the credits have finished rolling—and whenever we think back on them, they're likely to make us tear up all over again.
Here are our picks for the saddest anime movies that are so resonant, emotional, and heartfelt that they actually made us cry.
10. The Wind Rises (2013)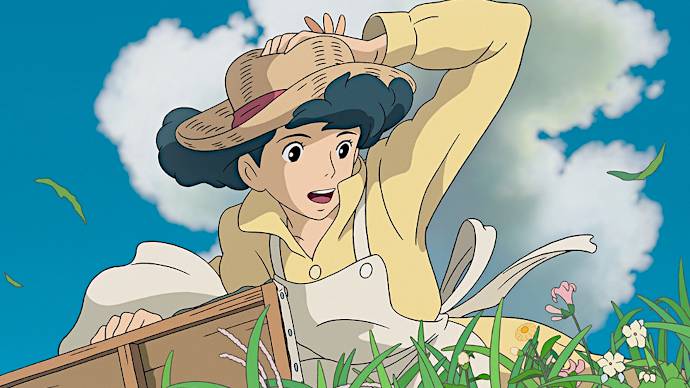 Hayao Miyasaki is a preeminent force in anime writing and movie production. Rather fittingly, his saddest film was the one that was meant to be his retirement piece.
The Wind Rises is a movie that's loosely based on Jiro Horikoshi, the famous Japanese aviator. However, it also looks at the tragedy and loss that surrounds his life, including his one true love.
A surprisingly moving film, it's one that takes an honest look at the importance of creativity, passion, and love.
9. A Silent Voice (2016)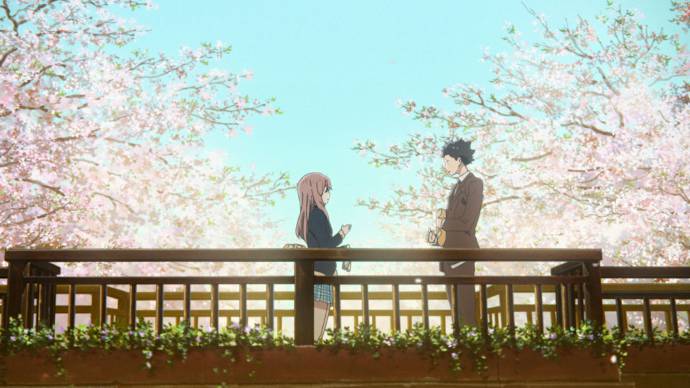 A Silent Voice is an interesting film that dives deep while connecting two characters—the bully and the bullied—on an emotional level.
Shoko, a deaf girl, is relentlessly bullied by those in her class, including Shōya Ishida. But when Shōya ends up being bullied by others later on in life, he realizes the extent of his past wrongdoings. Determined to make things right, he sets out to befriend Shoko.
In a story that looks at the impact that childhood bullying can have on people, A Silent Voice rarely leaves dry eyes in the house.
8. When Marnie Was There (2014)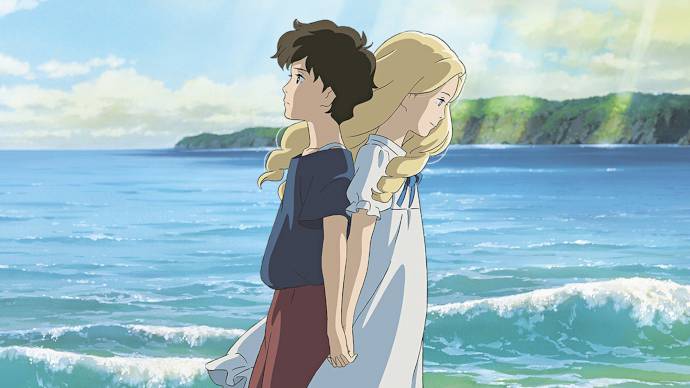 While on holiday, Anna discovers a beautiful mansion that's surrounded by water. When the tide is low enough, she's able to cross over and investigate the gorgeous house.
Once there, she comes across another young girl named Marnie and the two immediately become friends. Over time, Anna comes to learn more about Marnie and the tragic backstory that envelopes her.
When Marnie Was There is a story about the importance of friendship and the lingering effects of childhood trauma.
7. The Girl Who Leapt Through Time (2006)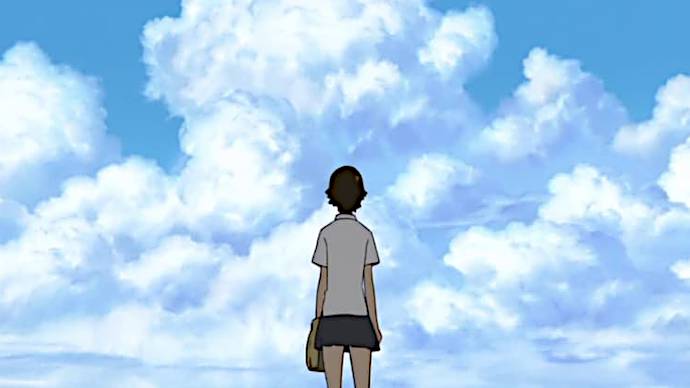 The Girl Who Leapt Through Time follows the life of a girl who discovers that she has a very special ability: she can time travel at will.
Believing this to be the answer to the many problems in her life, she starts taking advantage of this ability all the time and using it to fix trivial matters, all in the hopes of making her life ideal.
However, she eventually discovers that even with such power, tragedy is sometimes inevitable. The Girl Who Leapt Through Time is an emotional classic that deserves its status.
6. 5 Centimeters Per Second (2007)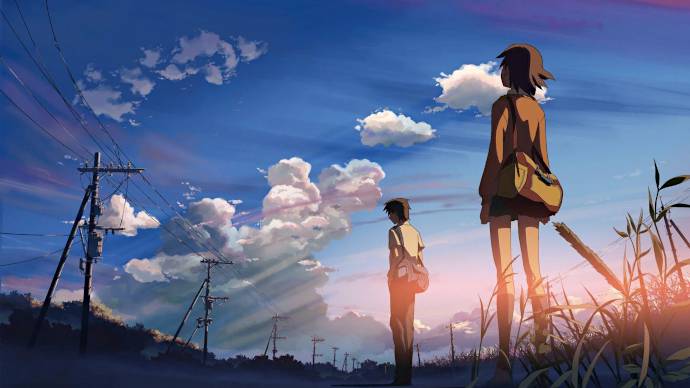 Director Makoto Shinkai certainly knows how to make a sad anime film. Just look at how many of his movies are on this list!
In 5 Centimeters Per Second, Shinkai made one of his greatest masterpieces with what was only his second feature film.
The story follows Takaki Tōno and his various relationships with the women in his life. It tracks the significant periods of his life and looks at how things change for him, often in ways that are beyond his control.
5 Centimeters Per Second is a quietly heartbreaking film in how it demonstrates the organic way we—as humans—often drift apart and move away from the people whom we love most.
Even if it doesn't make you cry, it'll have you taking a deep breath after receiving such a heavy gut-punch to the feels.
5. Weathering With You (2019)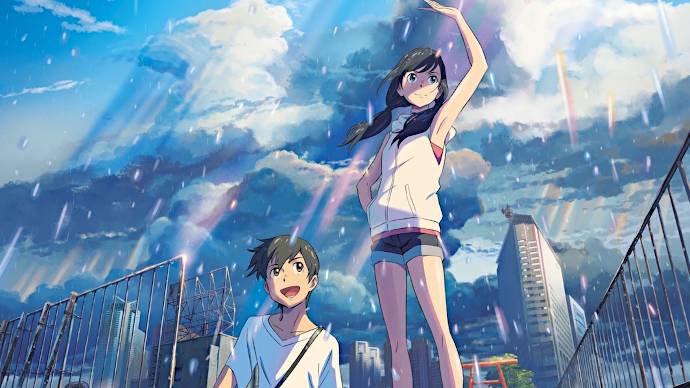 In 2019, Makoto Shinkai made his most recent tear-jerking slam dunk with Weathering With You.
This film follows a young boy who runs away from home to Tokyo, but crosses paths with a beautiful orphan girl that has a uniquely special power: she can control the weather.
Smitten by this superhero, the two become close and a romance begins to blossom—but will the forces that conspire against them manage to pull them apart?
4. I Want to Eat Your Pancreas (2018)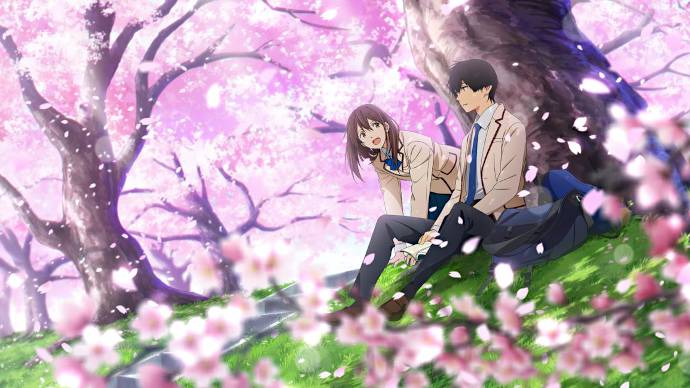 Another romance tragedy, I Want to Eat Your Pancreas—written and directed by Shinichirō Ushijima—is a brilliant anime movie that showcases the power of human connection.
When Haruki discovers Sakura's journal, he learns that his classmate is suffering from a fatal pancreatic disease that will soon take her life. She ends up confiding in him and they become very close.
As part of their budding relationship, Haruki tries to help her complete items on her bucket list. However, as their feelings for each other grow, the magnitude of Sakura's inevitable death grows as well.
How can such love be so cruelly struck down? The film may be the one asking, but it demands that we come up with our own answer.
3. Your Name (2016)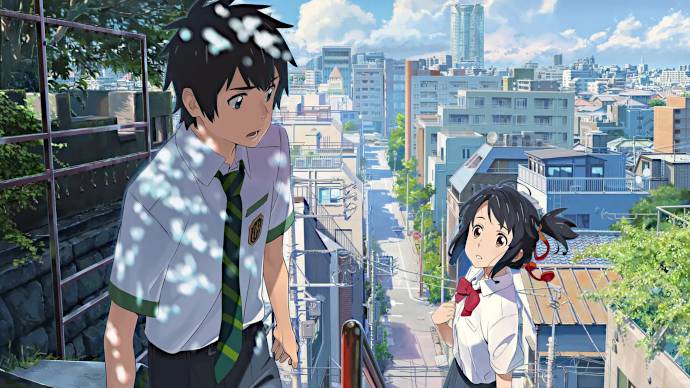 Makoto Shinkai makes yet another entry on this list, with this one being not just a global hit but also the third highest-grossing Japanese movie of all time. Yup, we're talking about Your Name.
There's little that this film doesn't do. It's a body-swapping sci-fi tale that incorporates the bending of time with a forbidden romance to create the ultimate tear-jerker experience. But even in all that, Your Name is also funny, intelligent, and heartfelt.
The plot follows Mitsuha Miyamizu, a girl who lives in rural Japan and wishes she could live the life of a fun-having city boy instead.
When her wish is actually granted one day, she wakes up in the body of a Tokyo school boy named Taki Tachibana—and it gives rise to a host of problems. But she also develops a unique kind of relationship with that boy, who in turn wakes up in her own body out in rural Japan.
2. The Tale of the Princess Kaguya (2013)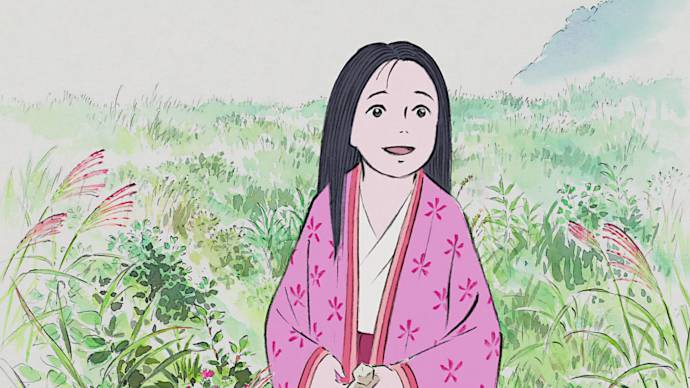 Director Isao Takahata lands himself on this list for the first time with The Tale of the Princess Kaguya, one of the most beautifully animated films ever made—and also one of the saddest anime movies of all time.
In this adaptation of The Tale of the Bamboo Cutter, the story follows the life of a young girl who's discovered when a farmer finds her inside a glowing bamboo shoot. While mesmerizing, the tale is a tragic one.
Audiences weren't the only ones with tears in their eyes when this movie came out. Given that it was the most expensive Japanese film ever made, the producers probably teared up as well.
1. Grave of the Fireflies (1988)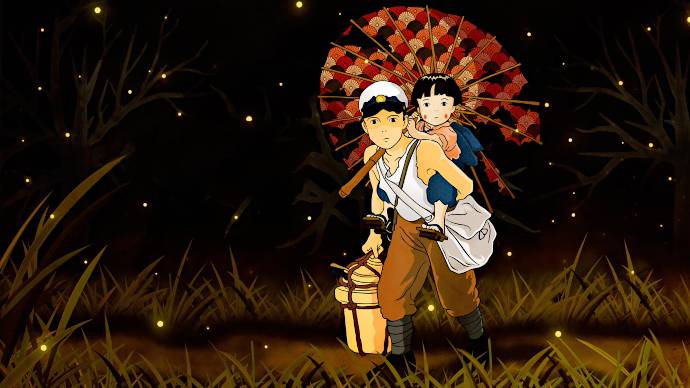 Isao Takahata finds himself at the very top of our list with Grave of the Fireflies. The acclaimed director was known for bringing a beautiful aesthetic of sadness to his films, and Grave of the Fireflies remains the most moving film of his career.
Set in Kobe, Japan back in 1945, the story follows two young children named Seita and Setsuko. After being orphaned when their mother is killed in an air raid, the two siblings try to get by in a world that's unkind and uncaring towards them.
Survival becomes their mission. But are they capable of achieving it during such an inhospitable time period?
A truly harrowing film, Grave of the Fireflies isn't your average tear-jerker. This one is a poignant experience—a profound portrayal of the depths of human savagery and apathy—that will stay with you, deep in your soul, for the rest of your life.
Isao Takahata does a legendary job in showing that innocent children are the ones who most often find themselves as victims of human cruelty. It's one of the best war films of all time and the most affecting of all the saddest anime movies ever produced.