Journalists—sometimes you love them, sometimes you hate them. It's a profession that inspires trust when its power is wielded with responsibility, but that same power can be so easily abused.
Whether they're digging in to expose scandalous government secrets, manipulating the public with fake news, or appropriating someone's grief for clicks and views, journalists span the spectrum of controversy.
Here are the best movies about journalism, the news, and the media, from newsreader comedies to dark murder mysteries.
16. Bruce Almighty (2003)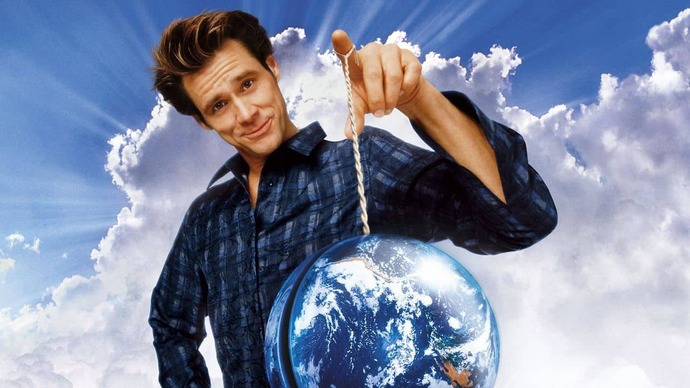 Hollywood loved throwing Jim Carrey in bizarre fantasy scenarios to see what he'd get up to—from being unable to tell lies in Liar Liar (1997) to being unable to say the word "No" in Yes Man (2008).
In Bruce Almighty, he has access to his full vocabulary. In fact, he has access to everything! Including the powers of God.
Bruce is a failing television reporter who complains that God (Morgan Freeman) is ignoring him. To answer his prayers, God appoints Bruce as the new God for a week to see if he can do any better. (He can't.)
Tom Shadyac's comedy went on to spawn a spin-off movie about one of its side characters—Steven Carell as news reporter Evan Baxter—but it didn't do nearly as well as the original.
15. The Secret Life of Walter Mitty (2013)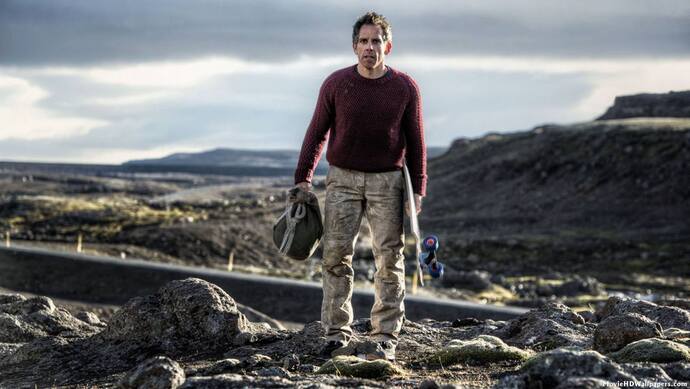 Life magazine is probably the most famous magazine ever produced, first published in 1883 and up through to 2000. Nowadays, Life lives mostly online, which is terrible news for negative assets manager Walter Mitty, who's about to be made redundant.
For the final print issue, Life decides to use an image shot by their top photojournalist Sean O'Connell (Sean Penn), which captures the "quintessence of life." Unfortunately, the photo negative is missing.
Despite working for a magazine based on adventure and achievement, Walter has never "lived" a day in his life—so, following clues to track down Sean in the wild is the perfect opportunity for Walter to finally experience first-hand what his work is all about.
Ben Stiller directs and stars in this inspirational comedy-drama, based on James Thurber's 1939 short story.
14. The Eyes of Tammy Faye (2021)
The Eyes of Tammy Faye is an extreme example of how damaging media can be to people's self-image and security. Michael Showalter's biopic tells the true story of Tammy Faye and her husband Jim Bakker, who put a twist on Christianity with their televangelism.
The couple defied social and religious expectations to spread God's teachings through song, and even welcomed members of the LGBTQ+ community on their show, The PTL Club.
Successful as Tammy was, the money certainly went to her head. Overwhelming fame, coupled with her husband's accounting fraud that led to imprisonment and divorce, had Tammy layering on the makeup and chugging Diet Coke.
Jessica Chastain portrays the larger-than-life presenter in all her insecurity, who was often the punchline in media.
13. Bombshell (2019)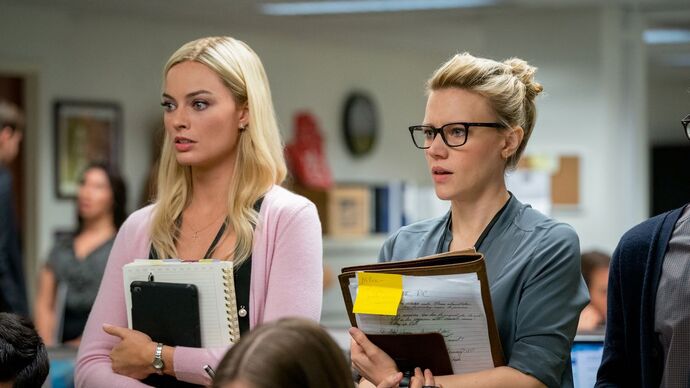 Before the #MeToo movement took social media by storm in 2017, women were already coming forward with allegations against Fox News workers—in particular, Fox founder and CEO Roger Ailes, played in Bombshell by John Lithgow.
The whole thing was triggered by Gretchen Carlson (Nicole Kidman), who decides to sue the person of Ailes for sexual harassment because her contract forbids her from suing the network itself.
Conservative journalist Megyn Kelly (Charlize Theron) is eventually persuaded to join Carlson, alongside Kayla Pospisil (Margot Robbie), a fictionalized character used as a stand-in for the numerous victims who wish to remain anonymous.
One of the most disturbing scenes in Jay Roach's legal drama is when Pospisil, who's new at Fox, has a private meeting with Ailes. Margot Robbie later admitted in an interview that the discomfort seen on her face is very, very real.
12. Natural Born Killers (1994)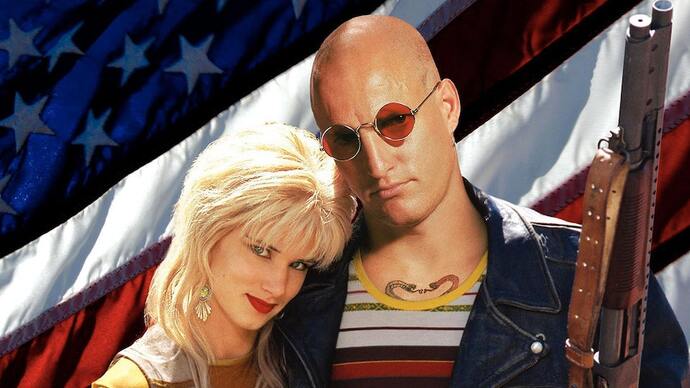 Natural Born Killers isn't a story that's directly about journalism, but the story is an allegory that's certainly about the media.
Mickey (Woody Harrelson) and Mallory Knox (Juliette Lewis) are a mass-murdering couple akin to Bonnie and Clyde, whose traumatic childhoods left them bloodthirsty and uncontrollable. The duo take a deadly road trip across the desert and land in a prison for the criminally insane.
Director Oliver Stone makes a point about media sensationalism when the news glorifies the couple's rampage and even gives Mickey a live interview during the Super Bowl.
His words go on to inspire a prison riot, during which tabloid journalist Wayne Gale (Robert Downey, Jr.) is taken hostage.
The chaotic crime flick was arguably counter productive, though, as it inspired real-life copycat crimes.
11. Kill the Messenger (2014)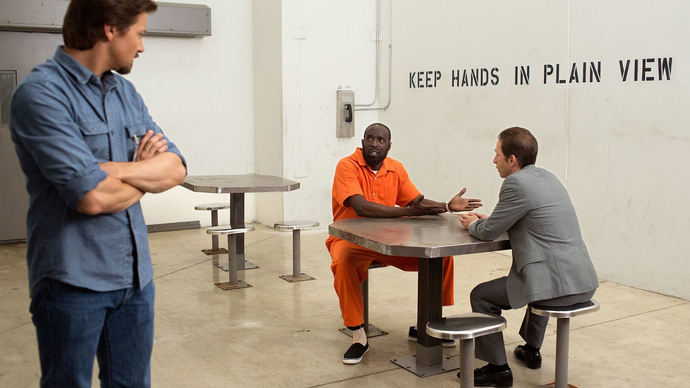 Nick Schou's investigative book Kill the Messenger: How the CIA's Crack-Cocaine Controversy Destroyed Journalist Gary Webb and Gary Webb's Dark Alliance: The CIA, the Contras, and the Crack Cocaine Explosion were the foundation of Michael Cuesta's crime thriller Kill the Messenger.
Webb was a journalist who exposed the CIA for funding Nicaraguan rebels in a corrupt drug racket, only to find that they'd do anything to cover it up—like threatening Webb's family.
Get your thinking caps on for this one! Michael Cuesta's drama runs deep and leaves no time to over-explain details. As usual, the conspiracies lead all the way to the top and it's hard to look away.
10. Christine (2016)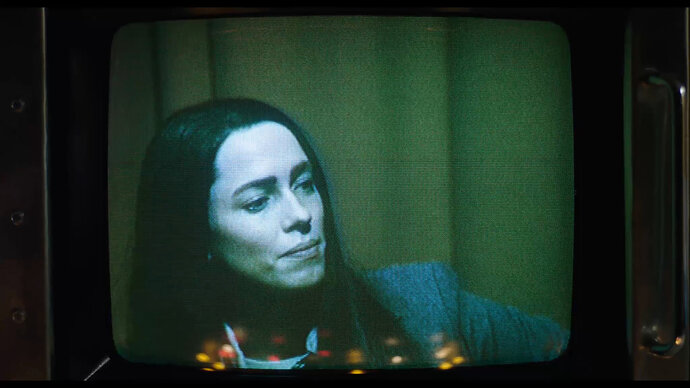 Christine Chubbuck did something that shocked the nation back in 1974: she committed suicide live on TV.
Suffering with depression and failing to progress in her career as a reporter, Chubbuck pulled out a revolver from behind her desk and shot herself in the head while cameras were rolling.
She was the first person to ever attempt such a horrifying and tragic act on live television, but she wouldn't be the last. Years later in 1987, politician Budd Dwyer did the same.
Rebecca Hall stars as the disillusioned newsreader who's largely ignored by the world around her, frequently denied promotions, and severely lacking in any social or romantic life.
Antonio Campos paints a melancholy picture of desperation and loneliness in the lead up to her on-screen death. Christine is a powerful reminder to check up on our loved ones more than anything else.
9. Anchorman: The Legend of Ron Burgundy (2004)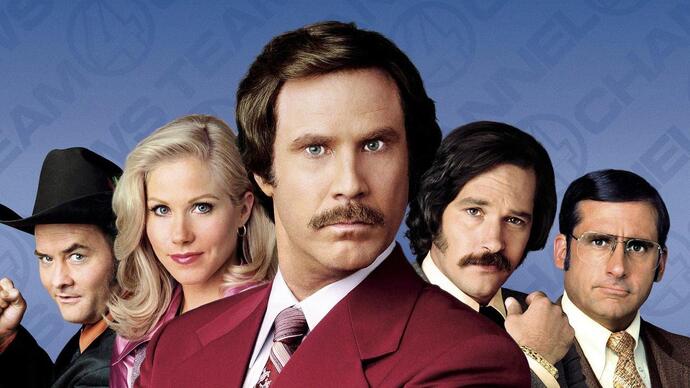 Anchorman: The Legend of Ron Burgundy is one of Will Ferrell's most popular comedies. The ensemble cast includes Christina Applegate, Paul Rudd, Steve Carell, and David Koechner as a 1970s news team without a brain cell shared between them.
Least of all is Ron, whose arrogance blinds him to his competition, the beautiful anchorwoman Veronica Corningstone. (You might be surprised to learn that Ron Burgundy was inspired by a real-life Channel 4 presenter named Mort Crim!)
Adam McKay's news comedy was so successful that he made a sequel, Anchorman 2: The Legend Continues, which is just as hilarious.
8. She Said (2022)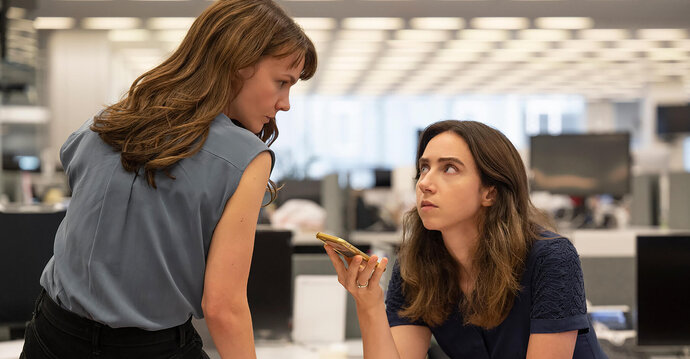 She Said is the true story about women speaking up about their sexual harassment experiences in the workplace, and the subject of this one might be quite familiar with viewers.
In 2017, the Harvey Weinstein scandals spread like wildfire, generating a domino fallout now known as the "Weinstein effect." Over 80 people accused the former film producer of misconduct, and the man is now serving time in prison for it.
Maria Schrader directs the forceful feminist biopic, based on the 2019 book She Said: Breaking the Sexual Harassment Story That Helped Ignite a Movement. Jodi Kantor and Megan Twohey wrote the critically acclaimed study from their findings as New York Times investigative reporters.
7. The Insider (1999)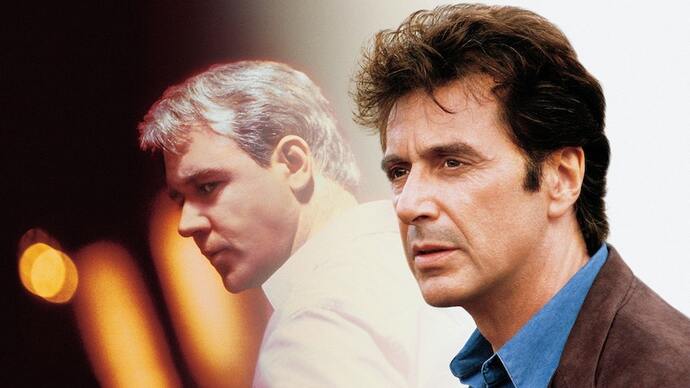 In 1996, Vanity Fair published an article titled "The Man Who Knew Too Much." Who was that man? Jeffrey Wigand, former head of the Brown & Williamson Tobacco Corporation.
Played by Russell Crowe, Wigand takes it upon himself to expose the industry secrets that keep the nation hooked and spending. Despite death threats, bullet presents, and a deteriorating marriage, Wigand stands firm as a whistleblower against B&W.
Investigative journalist Marie Brenner wrote the original Vanity Fair article, which Michael Mann adapted into a Oscar-nominated movie starring Al Pacino and Christopher Plummer.
A compelling corporate thriller packed with truths we wish we could ignore, The Insider infuriates and enlightens in equal measure.
6. All the President's Men (1976)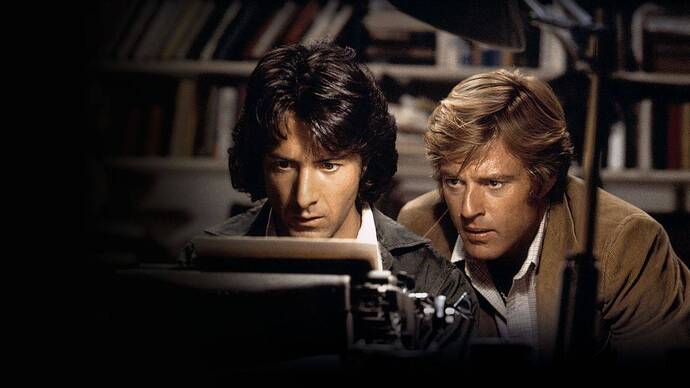 Everyone has heard of the Watergate scandal that pushed President Nixon out of the White House after he attempted to cover up a break-in at the DNC headquarters.
Inspecting the story for The Washington Post, Carl Bernstein and Bob Woodward were the two main journalists covering the story—but it didn't come without a struggle.
Bernstein and Woodward connected the burglars to the CIA and the White House administration, which, of course, they didn't take well.
Dustin Hoffman and Robert Redford headline as the daring, myth-busting detective duo, who wrote the original 1974 book of the same name that detailed their findings. Alan J. Pakula directs this paranoid political drama, which reached universal acclaim upon release.
5. The French Dispatch (2021)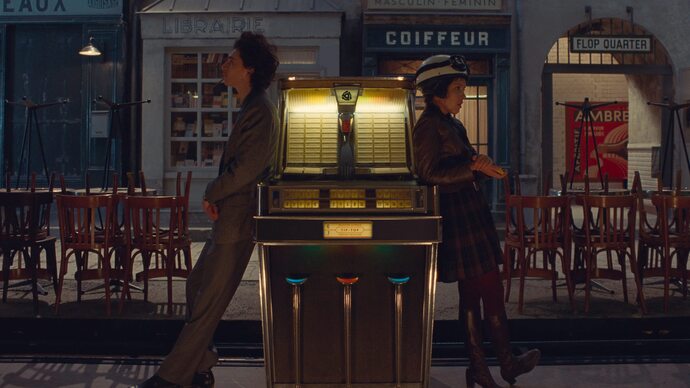 Wes Anderson's The French Dispatch stars his usual crowd: Bill Murray, Adrien Brody, Tilda Swinton, Jason Schwartzman, Saoirse Ronan, Willem Dafoe, and Edward Norton. Also, a few others in Timothée Chalamet, Léa Seydoux, Benicio del Toro, and Frances McDormand.
Yeah, that's a lot of people. But what's a Wes Anderson movie without an ensemble cast, symmetrical cinematography, and pastel colors?
So many actors were needed for Anderson's comedy-drama because it's split into three separate short films: The Concrete Masterpiece, Revisions to a Manifesto, and The Private Dining Room of the Police Commissioner.
These shorts are introduced by a French newspaper team in 1975, whose editor dies of a heart attack and orders one final goodbye print featuring these three stories.
4. The Killing Fields (1984)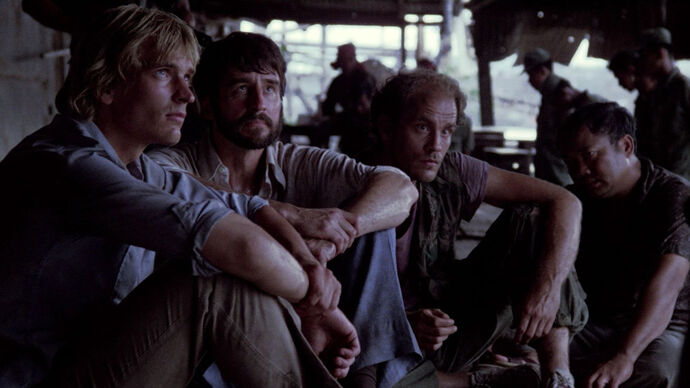 The New York Times journalists in this movie are tasked with documenting the civil war in Cambodia during the 1970s. The thing is, writing about it isn't the hard part—leaving the country afterwards is.
Local representative Dith Pran is stuck in the warzone while American reporter Sydney Schanberg is free to fly away. And from the movie's title alone, you can guess Roland Joffé's biopic is as depressing as it is bloody.
Sam Waterston and Haing S. Ngor star as the brave real-life journalists, with Ngor acting of his own experiences as a refugee survivor of the Cambodian genocide.
Indeed, not long before he starred in The Killing Fields, Ngor was serving three terms in harrowing prisoner-of-war camps, which makes the film all that more affecting.
3. Zodiac (2007)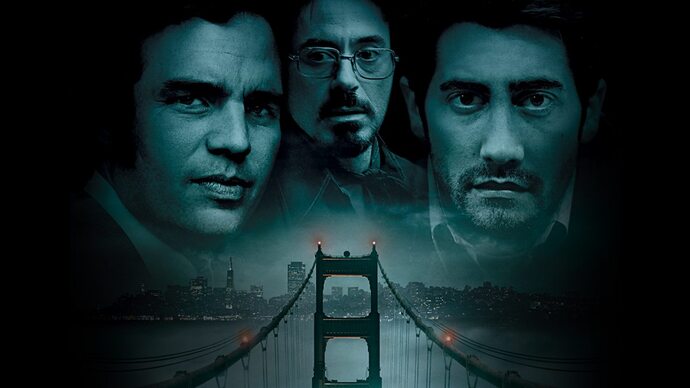 The Zodiac Killer is one of the most infamous serial killers in American history. He's basically the US version of Jack the Ripper, due to the fact his identity was never discovered—although professionals now think it was most likely Air Force veteran Gary Francis Poste.
Back in 2007, his identity was still a mystery, and Zodiac ends on the cliffhanger that nobody knows who it was. The film, however, mainly focuses on suspect Arthur Leigh Allen (John Carroll Lynch).
Jake Gyllenhaal, Mark Ruffalo, and Robert Downey Jr. investigate the killer on behalf of the San Francisco Chronicle, who received the first encrypted letters from the murderer himself.
Zodiac is based on the 1986 book by Robert Graysmith, and David Fincher's dingy aesthetic and moody film style made him the perfect director for such a bleak, curious story.
2. Spotlight (2015)
Tom McCarthy's poignant biopic Spotlight won the Academy Award for Best Picture in 2016, and for good reason!
Set in Boston, Spotlight follows a team of journalists determined to expose the widespread abuse of priests who have been preying on local children for decades. They discover at least 90 priests in Boston alone, and urge the victims to come forward despite the risks.
Spotlight tackles its sensitive themes with humility, but also never shies away from the truth, putting a "spotlight" on the corruption of the Catholic Church.
It's heartbreaking and maddening all at once, boasting exceptional performances from big names, including Mark Ruffalo, Michael Keaton, Rachel McAdams, Liev Schreiber, and John Slattery.
1. Nightcrawler (2014)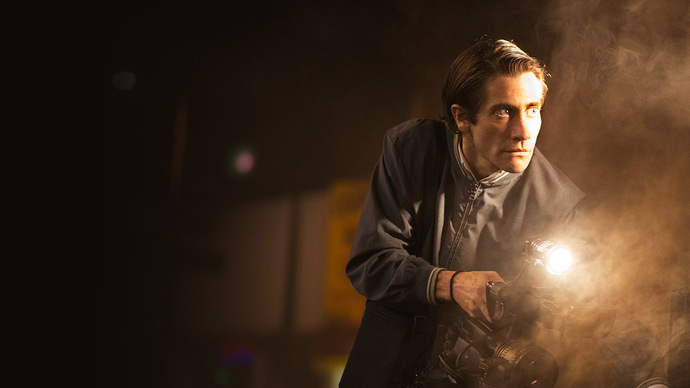 At one point in Nightcrawler, it feels like Jake Gyllenhaal's eyes are going to pop out of his head as he screams at a mirror and shakes it into pieces. That's how intense his performance was as Louis Bloom, a sociopathic stringer who films violent crimes that happen at night.
The thing is, Louis isn't doing this to help his subjects; he's really just exploiting them for his own gain. It gets to the point where he'd rather film a grisly murder for first-dibs footage than call 911.
Louis Bloom is a perfect example of the cinematic anti-hero, who—despite being the protagonist—we don't feel inclined to root for.
Dan Gilroy wrote and directed this neo-noir masterpiece, making viewers question the morality of news programs that profit from people's pain.