Need to buy glasses online with a prescription? There are more than a dozen online glasses stores, and picking one to buy your glasses from can be harder than picking the glasses themselves.
But here at whatNerd, we're geeks and we've gone through a lot of glasses. We've collectively shopped for glasses all over the web, and we know which ones offer superior selection and service.
If you're going to buy glasses online, make sure to check out the retailers below. Here are the best sites to buy glasses online with a prescription.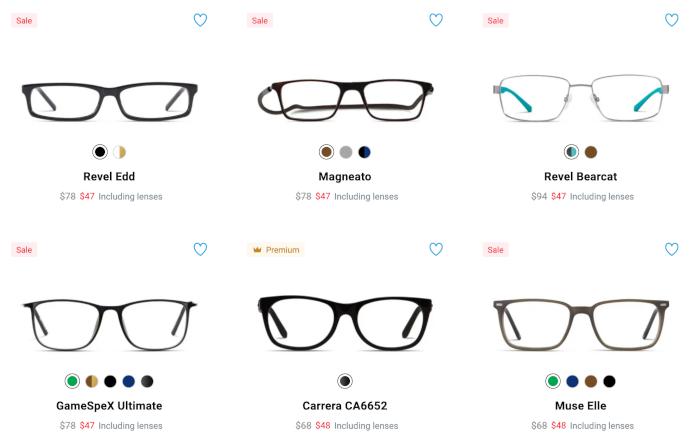 GlassesUSA is the largest online glasses store to offer high-quality house brands as well as designer brands.
You can see how you'll look like using GlassesUSA's Virtual Mirror feature: upload a photo, align it according to the instructions, and you'll be able to see how different frames look on you.
GlassesUSA's glasses start at $39, so don't think of it as a discount retailer. However, all orders are eligible for free standard shipping. They also offer a 14-day return policy, no-questions-asked and full refund guaranteed.
GlassesUSA even has a Tell-A-Friend referral program where you can share a referral link with friends and family. If they visit your link and place an order, not only do they get 10% off their order, but you'll get a $10 Amazon gift card. (Up to 10 referrals per account.)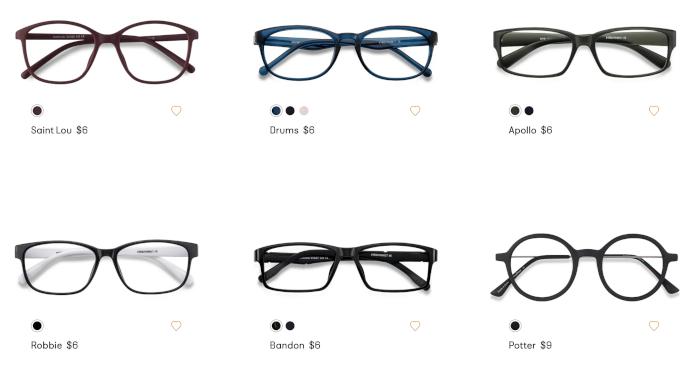 Promo Code Alert
As a whatNerd reader, you can get 20% OFF your entire order at EyeBuyDirect with this code:
EBD20
Take advantage of this offer here.
If you want to grab glasses online at a discount, EyeBuyDirect is one of the most popular sites and should be at the top of your list. With a selection of over 1,000 frames, it's a top-notch online store for glasses at bottom-shelf prices.
EyeBuyDirect is one of the few online glasses retailers with a Virtual Try-On feature. Using your computer's webcam or your phone's camera, you can see how frames look on your face in real-time. Don't like that idea? You can always use a video or photo instead.
EyeBuyDirect's glasses start at $6, with optional extras that may cost more. EyeBuyDirect's shipping fee is $5.95, but you can score free shipping on orders over $99.
They also have a Buy 1 Give 1 program, where every order you place with EyeBuyDirect results in one pair of glasses donated to the country of your choice. If you want to do some good while suiting up your eyes, this is one way to be charitable.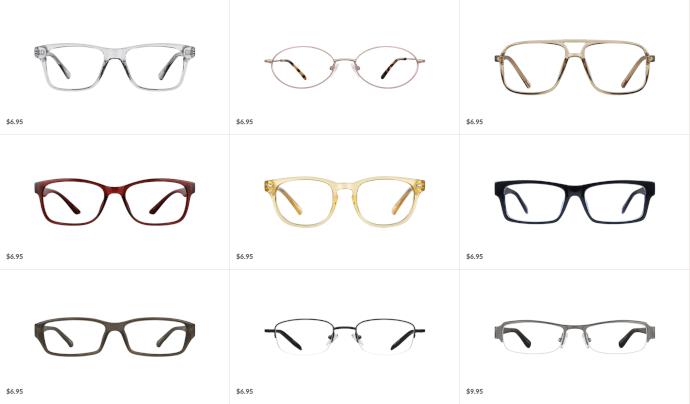 Special discounts!
If you're a student or teacher, you can get 10% OFF on all purchases at Zenni Optical. It's easy to claim, too!
If you want to buy cheap glasses online at a discount, you can't go wrong with Zenni Optical. They're one of the cheapest places to get glasses online, and there's a good chance you'll like what you order because Zenni Optical lets you try glasses online.
Using their 3D Virtual Try-On feature, you can record a short video of your face using your computer's webcam or your phone's camera, while holding up a credit card (or similarly-sized object) for scale.
Once the video is uploaded, you can "try on" different frames—the glasses are digitally added to your face, and you can see how they look on your face from all different angles.
A simpler alternative is to use Zenni Frame Fit, where you upload a photo of your face and see how frames look on you. The limitation of this option is that you can only see the front view, and the scale isn't guaranteed to match your head exactly.
Zenni Optical's glasses start at $6.95, with optional extras (like a blue-light filter coating) that may cost more. Zenni Optical's shipping fee is $4.95 per order for standard shipping.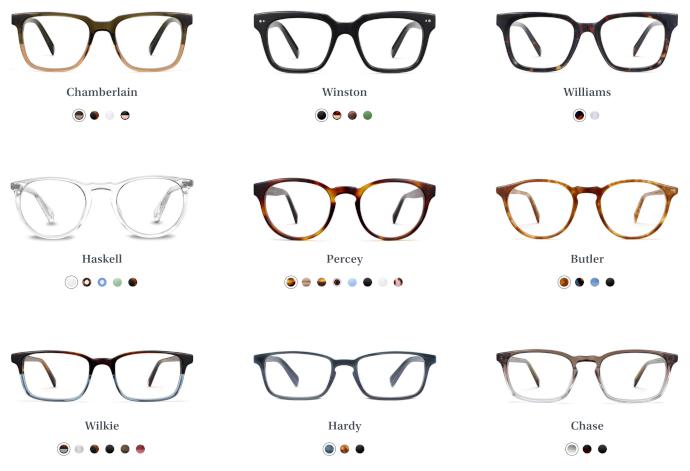 Wondering how to get glasses online while making sure they look good once they're actually on your face? You don't have to worry about that if you order through Warby Parker.
Warby Parker's claim to fame—and the main reason why we prefer them over any other online glasses retailer—is their Home Try-On approach to glasses sales. You'll never accidentally buy glasses that you end up hating if you take advantage of this.
Home Try-On lets you pick 5 frames to be mailed to you, free of charge. After 5 days, place them back in the provided box, slap on the provided shipping label, and ship it back to Warby Parker. If you decide to buy any of them, a fresh pair with lenses will be shipped to you.
Warby Parker's glasses start at $95, which includes the frame and prescription lenses. Is it worth it? Absolutely, especially because Warby Parker donates a pair of glasses to someone in need every time you buy a pair of glasses from them.