If you're into motorcycles—whether gas-powered or electric—you probably ride it around for fun and thrills. But instead of simply riding it, why not take it to the next level by motovlogging?
Motovlog is a portmanteau of "motorcycle," "video," and "blog." Motovlogging is when you ride around on your motorcycle, film your excursions, and narrate the experience as if it were a blog. Activities can include road trips, unique destinations, interesting events, etc.
Motovlogging is a growing niche on YouTube, and you've probably seen a few motovlogging videos pop up in search results if you've looked for motorcycle-related videos. They often feature weird road situations, tips on tourist destinations, or even reviews for vehicles and gear.
And due to innovations and changing trends, motovlogging isn't limited to traditional motorcycles anymore. We're seeing new channels pop up with riders on bikes, e-bikes, mopeds, e-scooters, even unicycles. As long as the journey on a road is featured, anything is fair game.
Whether you're a chill rider, a daily road user, or an adrenaline junkie, here's why you should try motovlogging as a hobby.
1. Make It Your Road Diary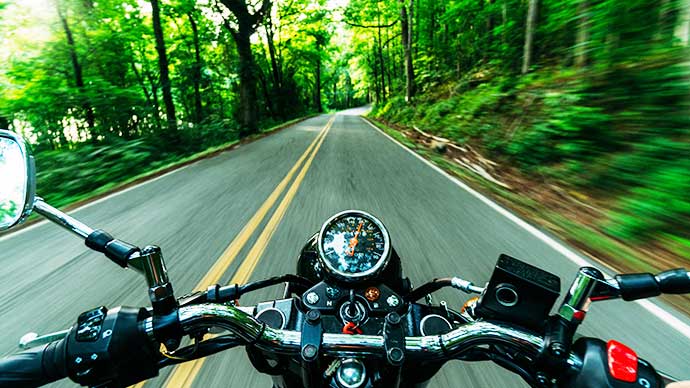 A lot of people take pictures and selfies everywhere they go, and those photos serve as their memorabilia.
The videos you get from motovlogging can serve the same purpose, allowing you to relive those memories from when you were on the road. That includes everything from maxing out your bike's speed and reaching its full potential to the camaraderie of a group ride.
Photos are great, but motovlogs capture so much more than still moments—and you'll be glad for it several years down the line.
2. Share Your Unique Experiences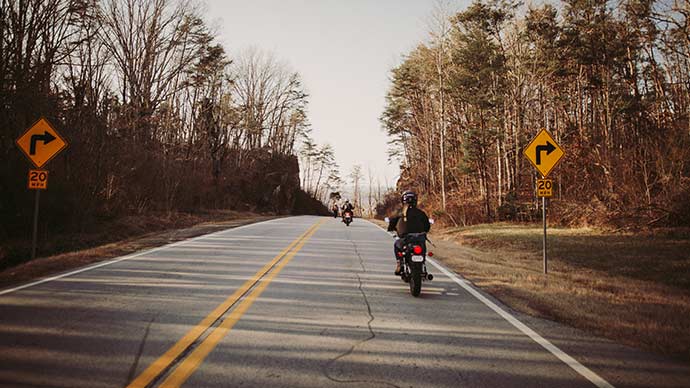 Riding down a road might seem like a mundane experience, something everyone has done at least once in their lives. But you're unique, and your experiences on a road are unique to you.
With motovlogging, you can capture your unique experiences and share them with other riders. Tell them what it's like to ride a certain road, what they should expect, how it feels to drive in a particular region, safety tips for certain stretches, etc.
Not only can this be helpful for riders who aren't familiar with the paths and roads in your particular city or country, but you might attract viewers who aren't able to visit your area of the world and want to experience your region vicariously through your videos.
3. Capture Evidence of Road Accidents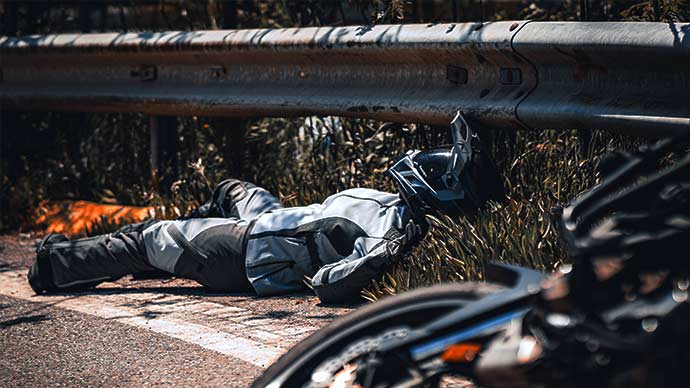 While no one ever wants to be involved in an accident, roads are unpredictable. Not only do the safest roads still have collisions, you might be the only one with an active camera on scene.
Documenting your trips via motovlogging basically serves second duty as a kind of dash cam, and that can come in handy if you happen to witness an accident or end up in one yourself.
Your videos can help prove liability in a collision: who made the wrong turn, who exactly is at fault, who is the real victim, how much damage was caused to all parties, etc.
Note that these kinds of videos must be shared with the authorities and involved insurance companies. Keep them off the internet.
4. Inspire Others to Good Deeds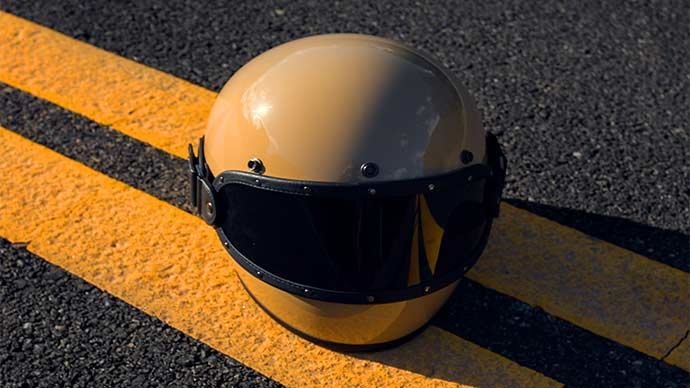 As a road user, there are times when you'll encounter someone with their helmet down on the side of the road. This is an unspoken indicator that they need help, maybe for a flat tire or a unit failure.
When you spot such a situation, it's common courtesy to help if you can (or at least ask what's going on and offer moral support).
With this situation documented on your camera and uploaded to the internet, it can be quite educational for anyone who watches—and, more importantly, may inspire them to do the same.
As more and more motovloggers post videos that show them helping fellow riders in need, the culture of helping and being a good Samaritan will permeate the overall community of riders. And if you ever find yourself in need, hopefully someone will help you.
Other inspirational motovlogging clips can include riders helping out charities, providing aid to entire communities, or even rescuing stranded animals encountered on their trips.
5. Drive Traffic to Your Channel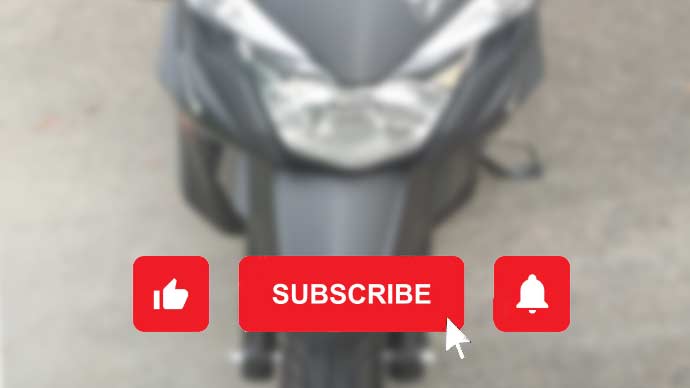 There are a lot of genres for YouTube videos, and motovlogging is one of the best choices for road junkies.
Motovlogging can passively drive traffic to your channels and bring attention to your other motorcycle-related videos, whether they're instructionals, reviews, or whatever else.
All you need is a bit of quick editing using newbie-friendly video-editing apps and you can create engaging motovlogging content. With enough views, likes, and subscribers, you might even be able to monetize and earn money (though it will surely take a lot of time).
5 Must-Have Gadgets and Accessories for Motovlogging Beginners
Besides the usual gear needed for safe motorcycle riding—helmets, protective vest, elbow and knee pads, riding gloves—there are some useful gadgets and accessories for your motovlogging adventures.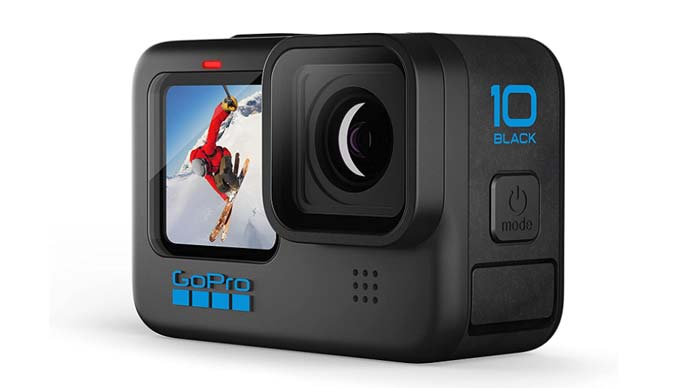 To capture the moments on the road, you'll need a good action camera. Action cameras are purpose-built to capture fast-paced action and sceneries, resulting in clear and crisp video.
The GoPro HERO10 Black houses a lot of extra features on top of its high-resolution video quality, including crisp images during low lighting, cloud connectivity, and Bluetooth.
You could try motovlogging with your phone or another camera, but we don't recommend it. You don't want to drain your phone's battery because you might need it for other things, and normal cameras are too big and fragile for motovlogging.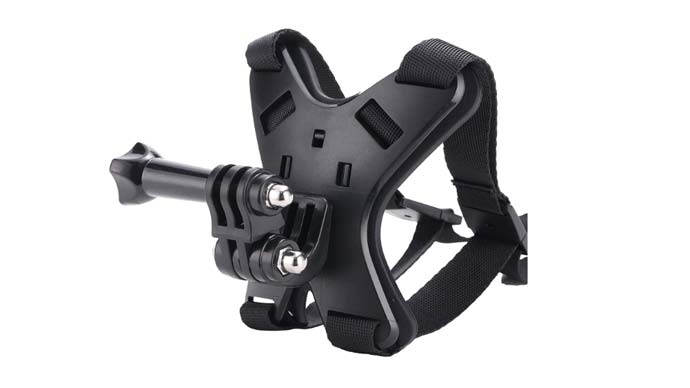 To give your audience that real first-person viewpoint of your road trips, it's best to mount your action camera directly onto your helmet. To do this, you'll need mount or holder that's specifically designed for mounting action cameras to a helmet.
This one by QKOO is made for full-face helmets that can be easily placed and adjusted with the chin strap.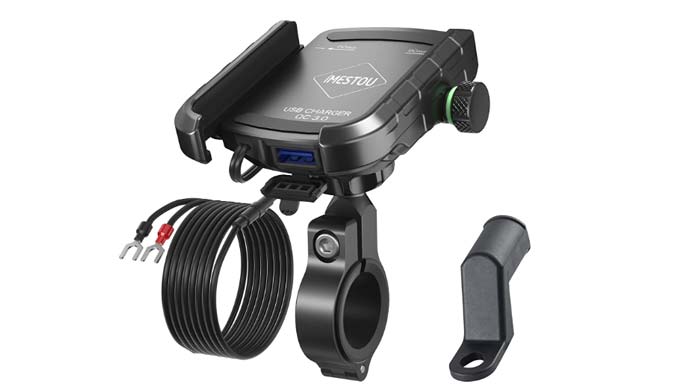 When riding, you need to keep your hands glued to the handlebars and not on your phone. That's why you need a phone holder (aka phone mount), which makes it easy to check navigation while keeping it secured to your vehicle.
This particular model has a quick charge feature, which can keep your phone juiced up during a ride. Just attach this phone holder to your handlebar or place it alongside your side mirror (using the adapter) and make sure it's in the right position.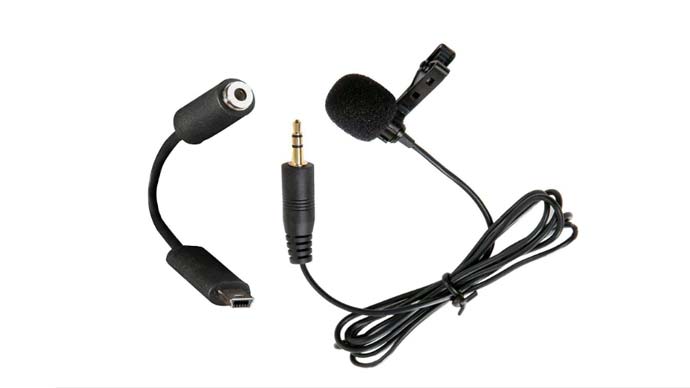 Built-in microphones for phones and cameras are pretty good these days, but even action cameras can't capture clear audio through excess wind, exhaust noises, and other road sounds. That's why you'll want an external microphone with a wind screen.
Lapel microphones (also called lavalier microphones) are the best because you can clip them anywhere, like under your helmet. Just make sure the cable doesn't become a hazard.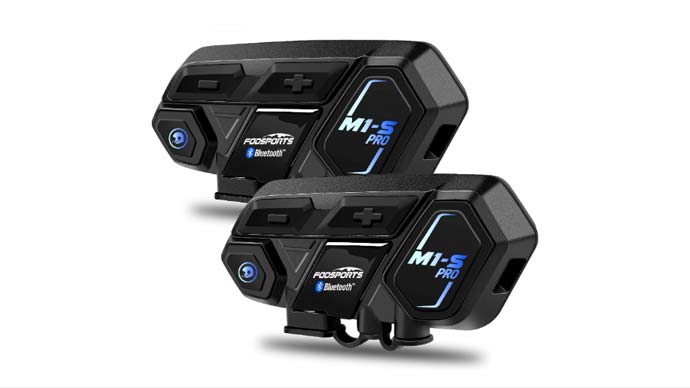 Riding alone is thrilling enough, but riding with a group is even more fun and exciting. Group ride members can communicate using intercoms attached to their helmets for easy relaying of messages.
Some intercoms use radio signals, but this device uses Bluetooth connectivity, which can send and receive audio between devices at a distance of 500 meters (up to 2,000 meters in an unobstructed area with perfect line-of-sight).