Pet lovers are some of the easiest people to buy gifts for. Even the smallest knick-knack or accessory for their pet can bring tons of happiness—not just to the owner, but the pet as well! Every gift for a pet owner is a two-in-one special.
But if you want to stand out and wow them, you need to level-up your gift ideas. If you're a geek and you're gifting a pet lover who's a fellow geek, a geeky pet gift might really knock their socks off. Suddenly, your two-in-one gift can kill three birds with one stone.
At a loss for what to get? Don't worry! Here are some of the best geeky gift ideas for the pets and pet lovers in your life. (We'll go from the cheapest to the most expensive.)
For new dog owners, crate training is super important... but it can be quite the hassle.
Which is where this crate training aid comes into play! This simple little accessory helps address crate anxiety by giving the dog something to lick (since licking has a calming effect on dogs).
Smear a generous amount of peanut butter—or whatever other substitute works for you—and attach it to any wire crate. It also helps the dog build a positive association with their crate, making crate training even faster.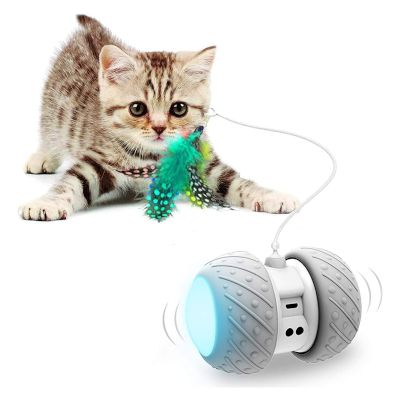 Most cats need mental stimulation to avoid boredom and depression. But not all cat owners have the time or energy to play with their cat every day, so they turn to gadgets like this interactive cat toy.
It's basically an advanced ball with an attached feather wand that randomly rolls around in 10-minute bursts, all the while enticing the cat with sounds, lights, and motions.
As a former busy cat owner, I would've loved to have received one of these as a gift!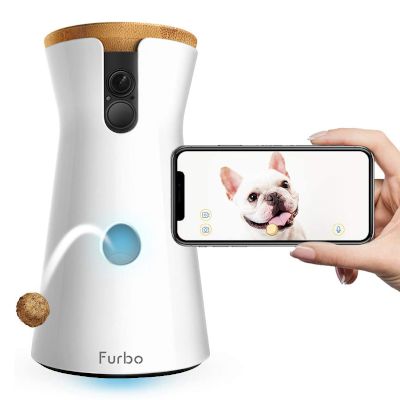 This smart dog camera is an always-on, in-home camera that can stream its visual feed to the dog owner's phone. A great way to check in on the beloved furball while at work or away on a day trip!
It also has a speaker (so the owner can speak to their pet from anywhere) and a treat-tossing feature (so the owner can reward their pet remotely).
Is it an essential device to have? Not really. But is it a cool gift to receive? You bet!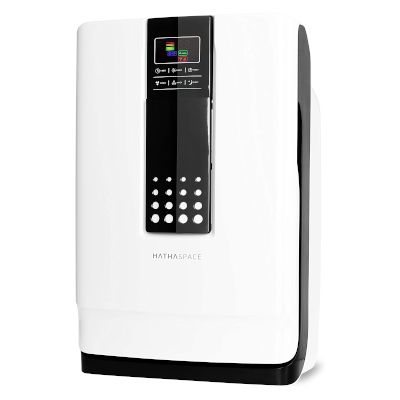 Pet hair! Pet dander! Litter dust tracked everywhere! Pet owners have to deal with all kinds of pollutants, and most of it stays near-invisible until it builds up to unclean levels.
Any pet owner will appreciate a proper HEPA air purifier—especially if they deal with pet-related or pollen-related allergies. A cleaner home and healthier life? Who could say no to that?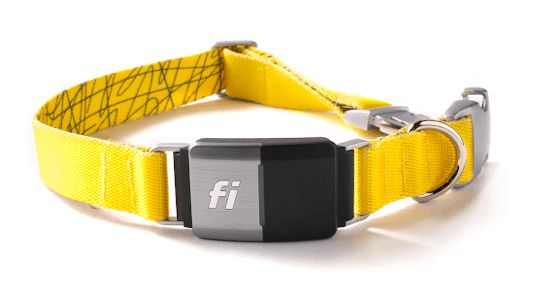 This smart dog collar is where we start edging into "unnecessary but cool as heck" territory.
It has built-in GPS tracking that alerts the owner as soon as the dog strays too far and gets lost. The battery life is pretty long too—up to three months per charge depending on usage.
Note that it does need a subscription to work, so if you're going to gift this to someone, get them a Fi Collar Kit that includes a prepaid GPS plan!
If you're looking to splurge on a gift, a robot vacuum cleaner is about as geeky as it gets—and this one is both affordable and perfect for pet owners!
It smartly navigates the home, picks up pet hair and dust, has tangle-free brushes, and a high-efficiency filter that captures up to 99% of pet allergens.
Give the gift of a clean home and peace of mind!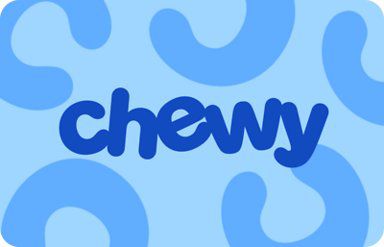 When all else fails... a gift card! But instead of a generic one like Amazon, opt for a shop that's more pet-centric, like Chewy.
Back when I had a cat, Chewy was my favorite place to shop because they stock a lot of cool stuff—even some items that aren't available on Amazon—and they offer free 1-3 day shipping on orders over $49.
The best thing about a pet-centric gift card is that the recipient can spend it however they want to, without the impersonality of an Amazon gift card.
Need More Gift Ideas?
Whatever gift you choose for your geeky, animal-loving friend, they're bound to appreciate it—especially if it's one of these highly-practical gift ideas.
Still not sure what to get? Don't worry! As long as you don't overthink your present, you'll make the right decision.