I go through bags of coffee like they're candy. Not a day has gone by in years where I've gone without at least one cup of java. Which presents a bit of an inconvenient problem: the need to buy coffee beans so often.
The other issue with being a coffee addict who lives outside a metropolitan area is the lack of choice. I could hit up a bunch of supermarkets and still only find a handful of stale coffee bean brands. What if I want better?
That's why coffee subscription services have proven useful. Consistent deliveries of deliciously roasted coffee beans? All for an appropriate price? And, in some cases, the promise of ethical coffee sourcing? Sign me up!
Here are the best coffee subscription services you should consider trying if you're a coffee addict who wants to level up your coffee experience without paying too much more than you already do.
Driftaway Coffee is the best coffee subscription service for those who want to expand their tastes and learn more about different coffee beans and roasts.
Your first shipment is a Coffee Explorer Kit, which you rate based on what you liked and disliked. Every subsequent shipment is curated to match your personalized tastes over time.
Whoever discovered cold brew coffee is a genius, and anyone who's tried cold brew coffee can attest to that.
Bizzy is on a mission to perfect cold brew coffee, and that's what Bizzy subscribers get: a monthly cold brew blend that's unique and delicious. The first month even includes a high-quality glass pitcher to be used for cold brewing!
Barrie House has one of the best-value coffee subscription services, as long as you like their coffee bean blends.
A subscription to Barrie House coffee grants a 15% discount and free shipping regardless of your order size.
You also earn 10 reward points per $1 spent (equivalent to 10% back), which can be redeemed for discounts on future orders.
Peet's Coffee has built a reputation for high-quality coffee beans that are roasted-to-order, meaning your coffee shipments are guaranteed to be fresh every single time.
Peet's Coffee offers curated subscriptions that help you discover new tastes, as well as build-your-own subscriptions where you can pick and choose the coffee beans you want.
Gourmesso is a coffee subscription service for Nespresso-compatible espresso coffee pods. There are dozens of blends available, and they're all reasonably priced despite being responsibly sourced.
Deliveries can be set for 30 days, 60 days, or 90 days. Products can be bought as one-time purchases, but subscribing grants a 10% discount.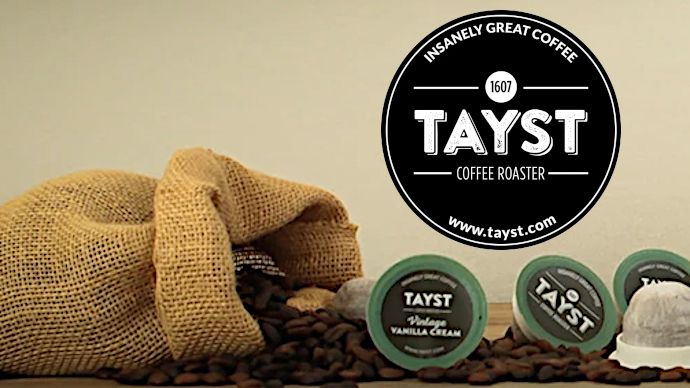 Tayst Coffee is the ideal coffee subscription service for coffee addicts who rely on Keurig machines for their daily doses of caffeine. Not only does Tayst Coffee taste great, their Keurig-compatible pods are made of paper and 100% compostable. How's that for environmentally friendly?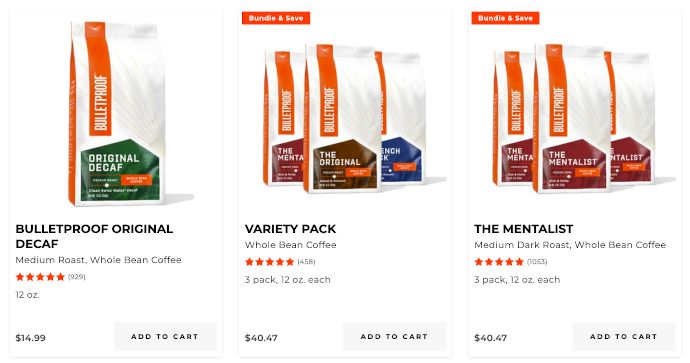 Bulletproof sells more than just coffee, but the coffee they sell is pretty good. Their subscription service puts you in full control: when ordering a product, simply select "Subscribe & Save" and a delivery schedule.
You can subscribe to multiple products, and you can also add one-time purchases to upcoming subscription deliveries. In addition to getting a 10% discount on all subscribed products, shipping is free on orders over $35.
In addition to selling bags of coffee available in dozens of blends, Community Coffee sells ready-to-drink cans of Espresso+Cream, which is like their version of a Starbucks Frappuccino kicked up several levels.
Their products can be bought for auto-delivery, which grants a sizable 20% discount (and free shipping on orders over $45).