Baby Yoda (aka The Child) has taken the internet by storm. The little guy is absolutely adorable. Add in the fact that he's part of the Star Wars universe, and you have a recipe for collectible heaven.
In the short time since fans were first greeted with the presence of Baby Yoda in The Mandalorian, there have been all kinds of collectibles and gadgets of the little guy released.
If you're a Star Wars collector or just a fan of the adorable Baby Yoda, you need to add these Baby Yoda collectibles to your shelf as soon as possible. After all, they'll only be available for a little while; you don't want to miss out!
When it comes to collectible figures, the Funko Pop brand is definitely one of the first that comes to mind for most people.
There's a Pop figure for just about every single character in pop culture—whether it's the most popular or something a little more niche. Baby Yoda, or The Child, is no exception, as there's an adorable figure for him available to order right now.
Love Funko Pop and want to grow your collection? With Pop in a Box, you get a handful of exclusive Funko Pops curated to your tastes every month. Try Pop in a Box now!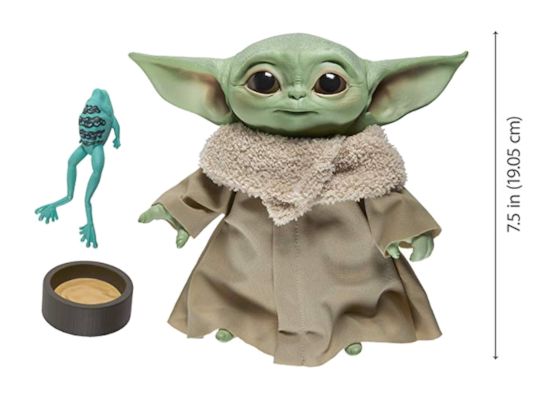 The only thing that can make a Baby Yoda collectible even cuter is making it plush. Actually, giving it the ability to speak might make it a bit cuter, too.
Well, this The Child Talking Plush offers up the best of both worlds, as it's a talking plush toy. It's soft, it talks, and it's an absolutely adorable collectible any Star Wars fan needs to own.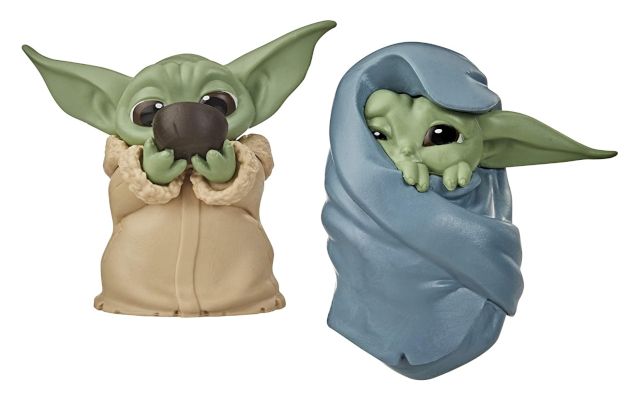 There are actually a bunch of these cute little Baby Yoda figure 2-packs available.
There's this one, which sees the little character sipping soup and bundled up in a blanket. There's also the Froggy Snack and Force Moment pack and the adorable Don't Leave and Ball Toy packs.
They're tiny figures that'll look cute on anyone's shelf, regardless of how much space is available.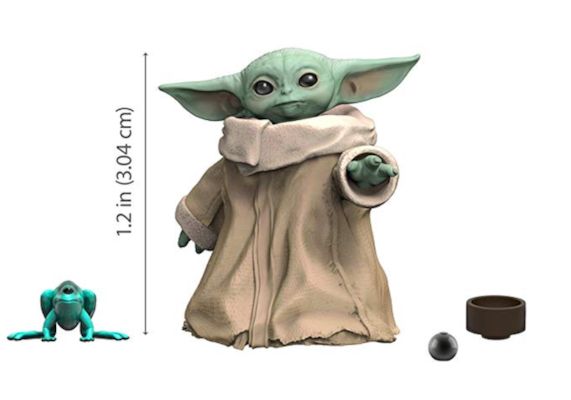 Don't let the small stature of this figure make you think it's nothing special—it's actually incredibly detailed.
The Black Series of Star Wars figures feature lots of detail in the sculpting and plenty of articulation points that will let fans pose The Child however they want.
And the other thing that makes this particular figure great is how cheap it is—you can afford to add this to your collection without breaking the bank too badly.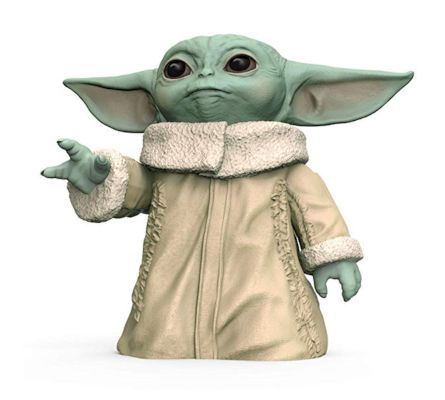 If you want to get a bigger Baby Yoda figure, this 6.5-inch figure is perfect for you. It has lots of points of articulation, so The Child can be posed however you see fit.
If you're a fan of Disney+ and The Mandalorian, you absolutely need to have this large figure in your collection.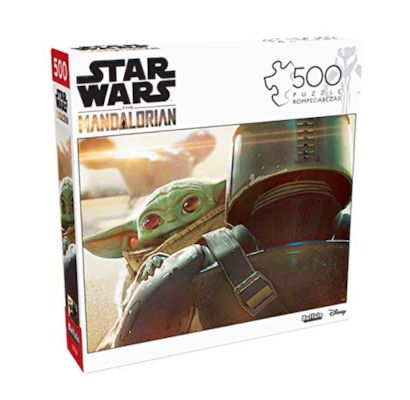 This Baby Yoda collectible moves away from plush toys and action figures. Instead, it's a 500 piece puzzle featuring the adorable character being carried.
It's an image that has already become iconic for Star Wars fans, so getting the opportunity to build it yourself is awesome. Plus, unlike other collectibles that just sit on a shelf, this puzzle will actually give you something fun to do before you put it on display.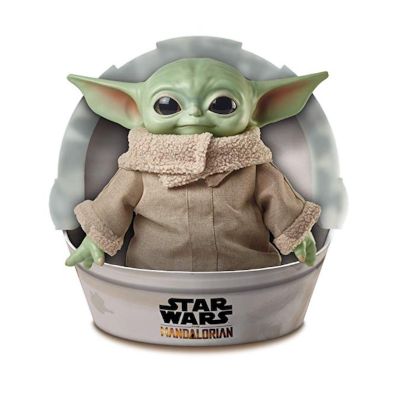 In terms of looks, this is one of the most adorable Baby Yoda collectibles you can get your hands on. It's quite large, coming in at around 11-inches.
Even though his body and soft and cuddly, the toy is also filled with beans, allowing him to stand on his own. This is key for collectors, as it makes it easy to display on a shelf.
Want more cool geeky collectibles? Loot Crate has unique monthly boxes for fans of video games, anime, movies, and more. Learn more about Loot Crate!