Confession: I don't have many photos.
I'm the kind of guy who only takes selfies under duress, and I never remember to snap shots of lovely moments when I'm out traveling or celebrating with friends.
My home is absolutely void of personal photos, and while my Google Photos account has some stuff in it, it's a disorganized mess. I just don't care about it that much.
So to say that digital photo frames "aren't really my thing" would be a massive understatement. And yet, Nixplay generously sent me one of their smart digital photo frames to try for myself.
I've been using it for a few weeks now. And you know what? It's actually pretty cool, especially if you're the "techie" in your social circles.
Here are my thoughts on Nixplay's smart digital photo frame, what it can do, and whether it's worth getting.
My review unit was provided for free, but my opinions are my own and haven't been influenced in any way.
Nixplay Packaging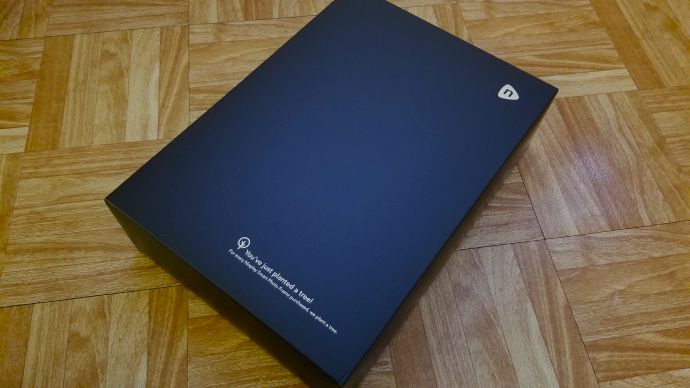 Nixplay sent me their 10.1-inch 1280x800 frame, which came in a sleek black box with a sleek blue-patterned sleeve. Can't say I'm a big fan of Nixplay's diamond grid pattern (is it just me or does it look like snakeskin?), but the box is pretty nice.
Definitely feels like a mid-tier premium product. And while there aren't many pieces or components, the box makes good use of its space in an aesthetically pleasing way.
Nixplay Build Quality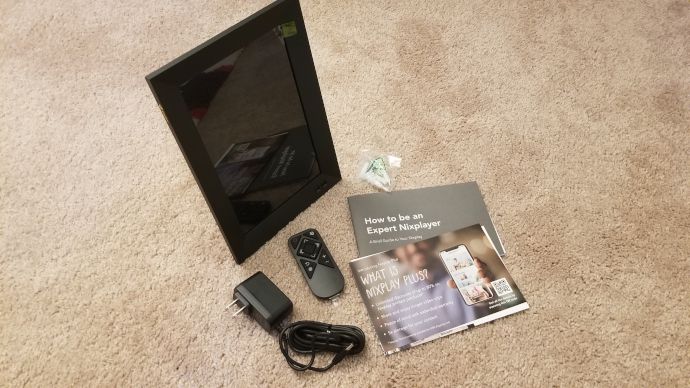 The Nixplay frame itself and the included components feel inferior to what the packaging would suggest. It certainly looks nice at first glance, and it has a good amount of heft to it at 1.3 pounds, but the frame's plastic material reminds me of what you'd find in a cheap laptop tray or computer keyboard.
Everything else about it is put together well. I really like the kickstand, which is both flexible and sturdy, and covered in tightly braided nylon for protection—which is great because the kickstand is also where the power plugs in!
The wavy-diamond design on the back also helps to elevate it back to premium-feel status.
I'm just worried whether it would survive a fall. Knocking on the plastic produces a hollow sound that makes it seem brittle. For a product that's bound to be placed high on shelves or mounted on walls, this shakes my confidence a little bit.
Nixplay Setup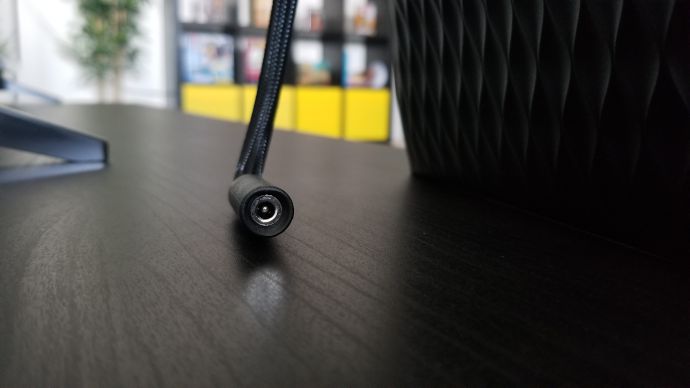 Setting up the Nixplay frame took zero effort. Plug the power cable into the kickstand, then plug the other end into an outlet. Once the frame boots up, you use the remote control to select your preferred language and connect to your Wi-Fi network.
After you're connected, it'll tell you to download the Nixplay mobile app (which is available for both Android and iPhone).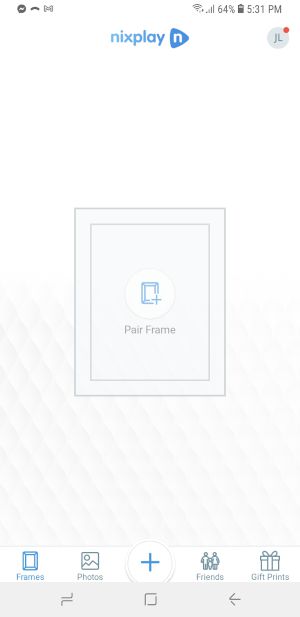 Once you have the Nixplay mobile app and create a free Nixplay account, you can search for Nixplay frames on the same Wi-Fi network (so make sure your phone is also connected to Wi-Fi).
When the app finds your Nixplay frame, you can pair it to your Nixplay account. If the frame isn't detected for whatever reason, you can manually pair it by entering the frame's serial number.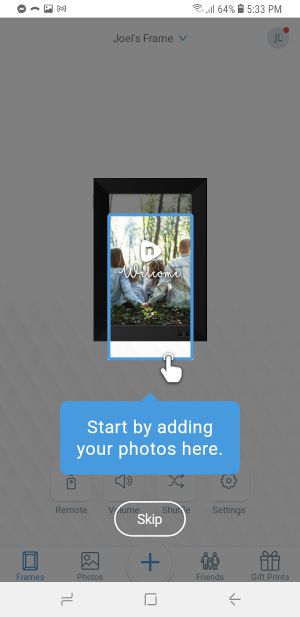 That's the basic gist of first-time setup. Now you can send photos to your paired frame, which will get uploaded to your Nixplay account's cloud storage, and optionally tag each photo with a caption to display.
After arranging your Nixplay photos into photo playlists, you can assign a playlist to your frame—those are the photos it'll rotate through. Super simple and can be done in just a few minutes, although it might take longer if you have lots of photos to upload.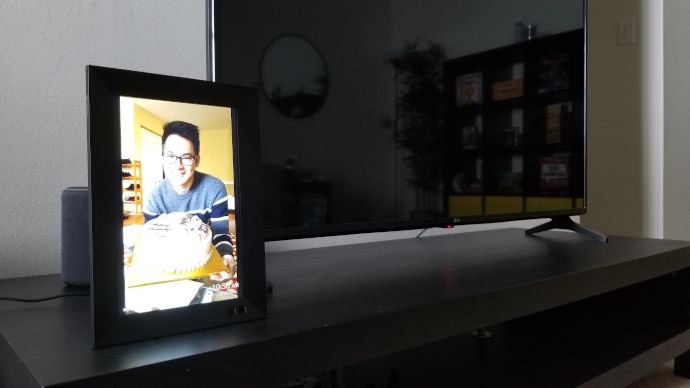 Nixplay Features
In addition to uploading photos stored on your phone, Nixplay can sync with and pull photos from a few third-party services, including Facebook, Instagram, Google Photos, Dropbox, and Flickr. Really useful if you have an organized Google Photos accounts and don't want to mess around with Nixplay albums.
You can also add other Nixplay accounts as friends to send and receive photos to and from each other. (Anyone can create a Nixplay account, even if they don't own a Nixplay frame.) You can even assign certain friends to certain photo playlists so when you receive a photo, it automatically starts showing on relevant frames.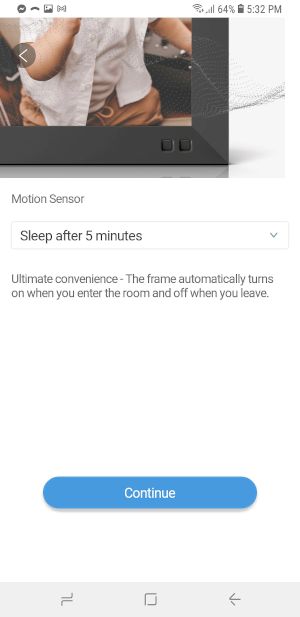 My three favorite Nixplay features are the motion sensor, sleep schedule, and clock display.
The built-in motion sensor will detect entry into and exit out of the vicinity, as well as general motion activity in front of the frame. If there isn't any activity, it'll go to sleep. You can adjust the waiting threshold from 5 minutes to 4 hours, or you can keep it on all the time if you don't want it to sleep.
You can also assign a start time and end time where the frame stays asleep even if there's motion. It's pretty useful at night when you expect everyone to be asleep and all the lights to be off, and you don't want the frame's display to unnecessarily illuminate the room.
Nixplay frames have an optional clock display feature, which shows the current time whenever the display is asleep. Who needs clocks when your digital photo frames serve dual purpose?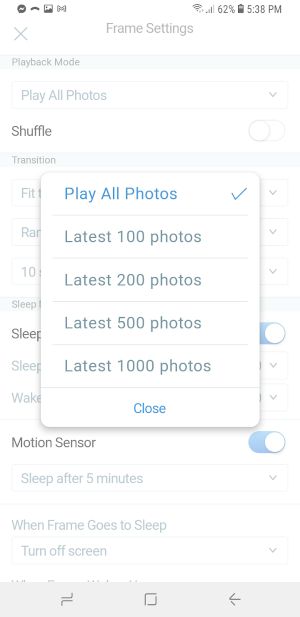 Other Nixplay features worth knowing about:
Nixplay playlists can have thousands of photos in each, and you can choose how many of them are played in rotation on the frame—but it'll always be the most recent X photos, unless you choose to play ALL photos.
You can also choose how the photos are displayed (cropped, filled, fit, snapshots, etc) and the transition effect when moving to the next photo (fades, wipes, pixelation, etc). It's such a simple thing, but I feel like this bit of customization can imbue a lot of personality into your frames—and if you have several frames, you can set each one up to be unique from the rest.
Also, Nixplay smart digital photo frames support video clips in addition to photos. This is actually a killer feature that allows you to relive memorable moments in your life, like your kid blowing out their first candle, or your wedding kiss, or that hilarious time you slipped on ice and dragged all of your friends down with you.
Free Nixplay accounts can have video clips up to 15 seconds long. Nixplay Plus accounts can have video clips up to 1 minute long. What's Nixplay Plus? More on that below.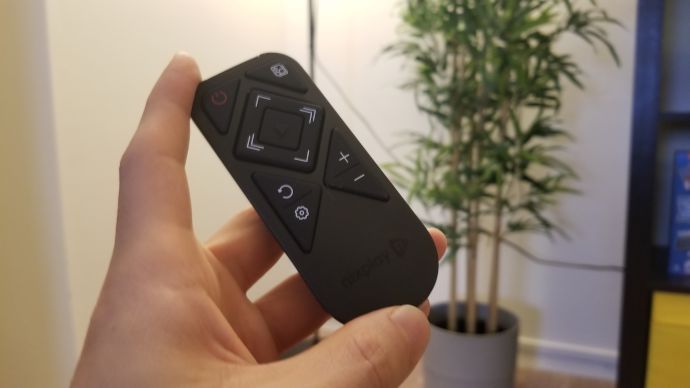 Even though you can control the Nixplay smart digital photo frame entirely by mobile app, I like that it came with its own remote control. Granted, it feels cheap and the input doesn't always register and sometimes it lags, but I still prefer it to using the mobile app.
Not only is the button layout intuitive, but the remote control itself is magnetic! You can keep it tucked away on the underside of a metal desk or chair for easy reach.
And yes, Nixplay frames can be mounted on walls with ease. The frame's backside has a removable cover that reveals mounting holes. All you have to do is put two screws in the wall—ideally with anchors—then hook the frame onto it.
(There are two pairs of mounting holes, so you can mount in either portrait or landscape orientation.)
How Much Does Nixplay Cost?
The 10.1-inch frame with 1280x800 IPS display costs $180; the 9.7-inch frame with 2048x1536 IPS display costs $280 (plus $50 for the metal finish); the 13.3-inch frame with 1920x1080 IPS display costs $300; the 15.6-inch frame with 1920x1080 IPS display costs $320.
Other than frame size and display resolution, there's no difference between models.
Compare this to competing digital photo frames:
The Pix-Star Frame ($155) has a 9.7-inch 1024x768 IPS display.
The Skylight Frame ($159) has a 10-inch 1280x800 IPS display.
The Aura Carver ($199) has a 10.1-inch 1920x1200 IPS display.
What Is Nixplay Plus?
Nixplay Plus is an optional subscription service that costs $4.99/mo (or $49.99/yr) and provides a few extra benefits to Nixplay owners:
| Nixplay Free | Nixplay Plus |
| --- | --- |
| Pair and control up to 5 frames | Pair and control up to 10 frames |
| Video clips up to 15 seconds | Video clips up to 1 minute |
| 10GB cloud storage | 50GB cloud storage |
| 1-year limited warranty on all frames | 5-year extended warranty for one paired frame |
| No discount on Nixplay prints* | Up to 80% discount on Nixplay prints* |
There's apparently another Nixplay Plus perk called "private, grouped playlists" but I've searched through Nixplay's support knowledgebase and all around the web and I have no idea what this means. Sorry!
*Nixplay has its own online printing service that you can access in the Nixplay mobile app. Your photos can be printed in several formats: wall art, photo prints, mugs and drinkware, holiday and thank-you cards, and even phone cases.
Are Nixplay Frames Worth It?
Honestly, I balked at the prices of Nixplay frames when I first saw them. But then I saw how most of Nixplay's competitors have similar products priced in the same range, and that made me wonder whether these things are really worth their cost.
I've always felt like digital photo frames are basically crippled tablets that can only do one thing well: display tons of photos on rotation. Why not just buy a 10.1-inch tablet with 1920x1080p IPS display for around the same price and use that instead?
But having used an actual digital photo frame first-hand for a while, I can see the benefits now.
Do I really want to take the tablet down and put it back up every time? No. Is it even possible to mount a tablet to the wall? Yeah, but it requires a separate mount or DIY finagling. Does the design of a tablet look as good as a digital photo frame? No; in fact, most tablets would look tacky if used in this way.
And most tablet displays aren't designed for always-on use, so it could deteriorate or break over time.
But perhaps the best reason to choose a digital photo frame over a tablet is the fact that tablets aren't available in sizes larger than 10.1 inches.
So unless you're willing to mount a full-blown monitor to the wall and hook it up to an always-on device that can rotate through your photo collections, you'll find that it isn't that easy to replicate the function of a Nixplay 13.3-inch frame or Nixplay 15.6-inch frame for the same price.
The existence of Nixplay Plus leaves a bad taste in my mouth—all of those extra features should absolutely be standard—and I'd only recommend it if you're going to order tons of prints from Nixplay. Otherwise, it's whatever; I'd skip it just out of principle.
And the actual Nixplay frames? They're pretty great. I don't plan on buying any more for myself, but again, that's because I'm not a photo person.
However, I think Nixplay frames are excellent as gifts! So while I may have no desire to buy one for myself, I'd be super stoked to receive one.
And I'd say that's where smart digital photo frames really shine: as gifts that are just expensive enough where it feels great to receive one, but not so expensive that it feels financially painful to gift one.
Nixplay Smart Photo Frame
Nixplay Smart Photo Frame
This digital photo frame not only rotates through hundreds of photos in vivid high-definition, but can be managed from anywhere through the nifty Nixplay mobile app.
This digital photo frame not only rotates through hundreds of photos in vivid high-definition, but can be managed from anywhere through the nifty Nixplay mobile app.
The Good
Available in 9.7-inch to 15.6-inch frames, up to 2K resolution
Easy to set up and use with its intuitive mobile app
Smart playlists can be shared with others and managed by many
Supports photos and videos, several transition modes, and easily mounts to walls
Motion sensor detects empty rooms and turns off the display accordingly
Magnetic remote control
The Bad
Build quality falls short of its premium price tag
Some practical features are locked behind a Nixplay Plus subscription, and Nixplay Plus does not offer enough value for the price