You don't have to be a DIY pro to have fun with arts, crafts, or even home improvement. A bit of creativity, resourcefulness, and patience can go a long way—as long as you have the right tools.
But it's not like you need a fully decked-out DIY station to start working on cool projects! With just a handful of essential beginner DIY tools, you'll be able to create all sorts of fun and practical things.
We consider some DIY tools essential because they help you with measuring and leveling, making clean cuts, saving tons of time and energy, and putting finishing touches on finished projects. You'll have way more fun with the right equipment.
So before you start planning for your next DIY project, make sure you have the following essential DIY tools for beginners. You'll be surprised how much better the experience will be.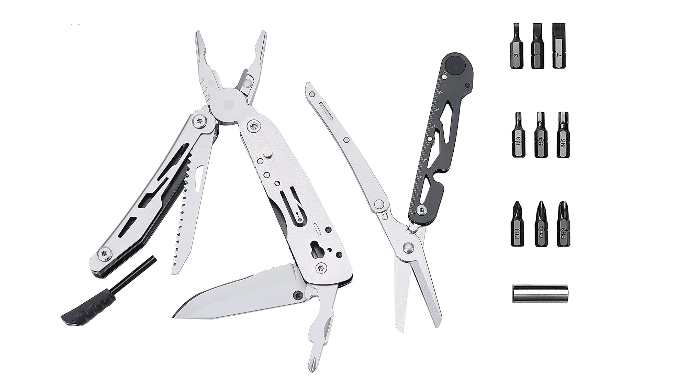 A typical multi-tool is composed of a carving knife, a small saw, a pair of scissors, and pliers. Sometimes they come with more features—in this one's case: Philips screwdriver, slotted screwdriver, wire cutters, rope cutter, fire starter, can and bottle openers, and more
Though it may look like a portable survival kit, it's quite handy for small DIY repairs and DIY projects that don't need heavy tools to complete. You might not know when you'll need this tool, but you'll be happy you have it around when that need arises.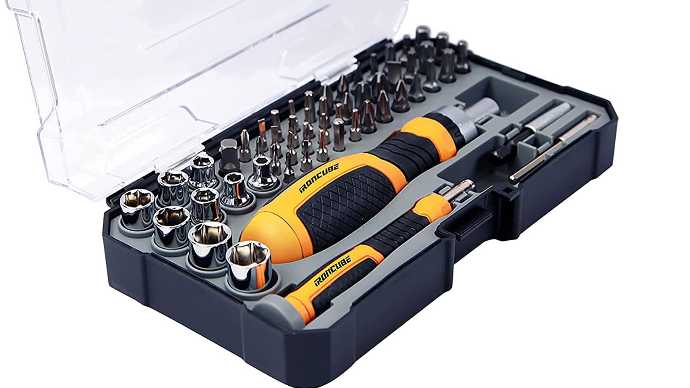 Crafts and home improvement projects aren't limited to hammer and nails. You're going to need screws and screwdrivers—and screws come in all kinds of shapes and sizes.
Which means you're going to need screwdrivers of all different types, and that's why a proper screwdriver kit like this one is so handy for DIY projects. It comes with two screwdrivers—one large and one small—with interchangeable heads to fit most sizes.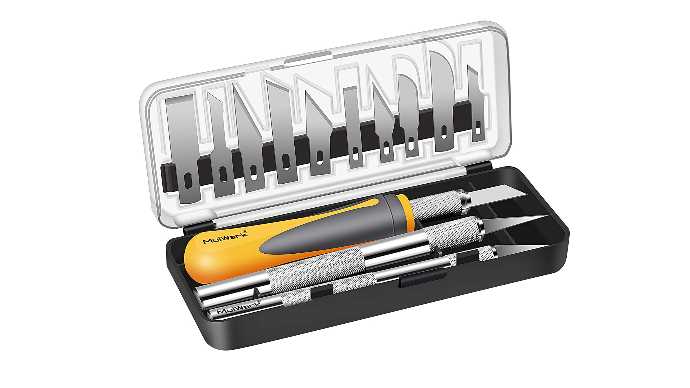 Utility knives are useful for so many DIY needs: marking or sculpting wood, carving patterns and designs, cutting tape or paper or styrofoam, puncturing holes and slicing through plastic, and more.
A proper set of utility knives will feel good in your hands and allow you to use them like pens. They should be nimble, agile, and able to carve around any obstacle—just switch to the right blade as needed.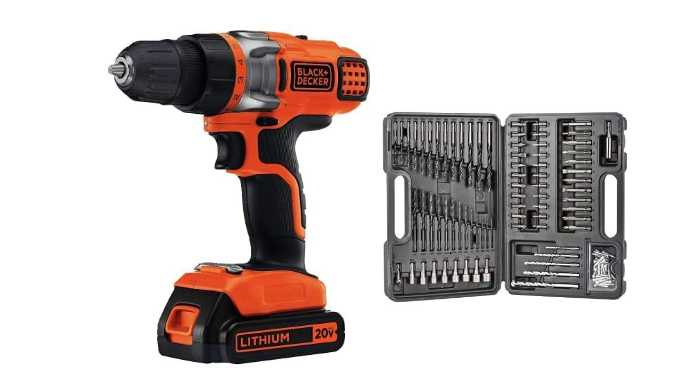 For more involved DIY projects, you'll want a cordless hand drill with interchangeable drill bits and adequate power. Drill bits make it easy to bore holes into any material—wood, metal, plastic, or even stone—and a proper set of drill bits will cover every hole size.
This one also comes with screwdriver bits, making it that much easier to work on DIY projects involving screws. The multi-speed drive functions prevent stripping of screwheads when working with tougher materials. And it's battery-powered for portability.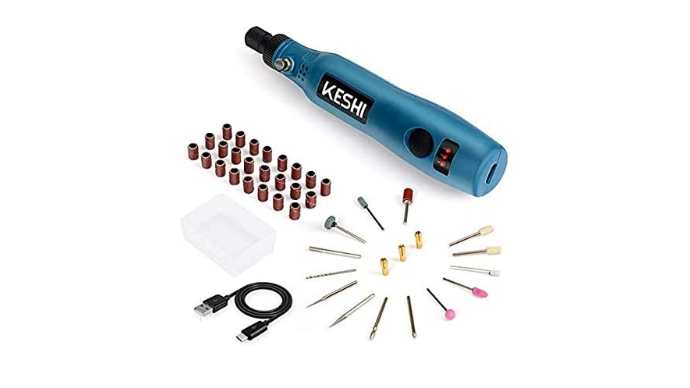 Rotary tools are similar to drills, except they use power rotation to serve a different set of uses: grinding, sharpening, sanding, polishing, and even engraving.
This rotary tool comes with dozens of bits, equipping you with everything you need to put finishing touches on your DIY projects. From polishing metal to sanding wood, from sharpening blades to grinding down rough edges, it does a whole lot for you.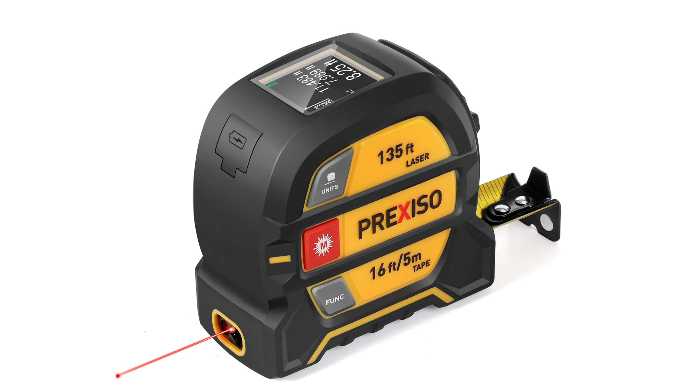 You probably have a tape measure lying around somewhere. But do you have a laser tape measure? Probably not!
Normal tape measures are good for measuring a few feet, but when you want to measure lengths over five feet in distance, it can be hard to get accurate readings because tape measures are too flexible.
Using a laser in conjunction with an LCD display, this laser tape measure will give you extremely accurate readings up to 135 feet. And if you want to do it the old-fashioned way, it still has a normal 16-feet tape measure included as well.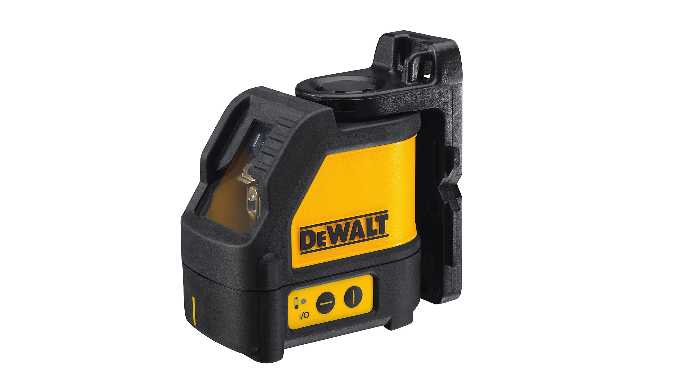 You've probably used a regular bubble level (also called spirit level) when trying to make sure a surface or object is laid perfectly flat. But you also know how annoying and finicky they can be.
This self-leveling line laser is basically a level tool on steroids. It can do horizontal and vertical lines, and it is self-leveling with accuracy of 1/4-inch at a distance of 100 feet. It's extremely useful when working with walls, tiles, hangings, or any other large DIY projects.
The line laser itself has a magnetic bracket that lets you stick it to any magnetic surface, but we also recommend getting the optional tripod so you can set it up anywhere for best accuracy.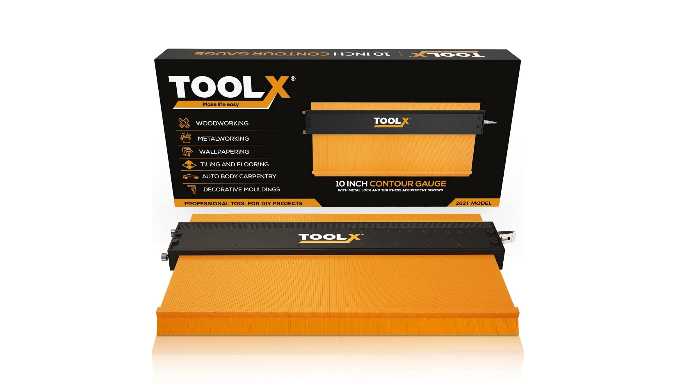 When you are working with curves and corners, a contour gauge is your best friend. Use it to hug the contour of anything, then clamp it to keep that shape as a reference—so you can cut out the exact shape in paper, wood, tiles, styrofoam, or any other DIY material.
This contour gauge is extremely easy to use and will come in handy for all kinds of DIY projects, whether they involve arts, crafts, home improvement, home repair, or whatever else.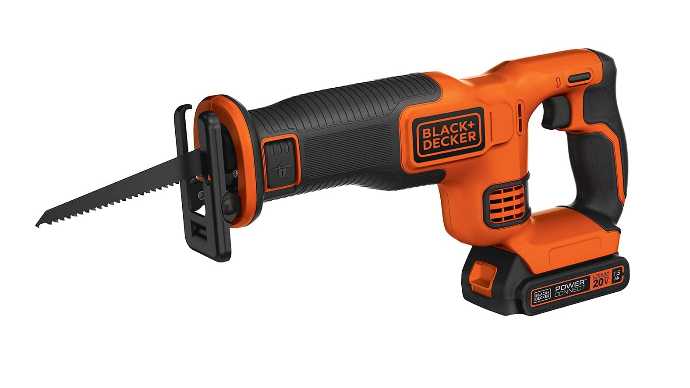 When it comes to any kind of DIY cutting, you need a saw. Hand saws can work in a pinch, but they'll tire you out and take forever.
Grab an electric reciprocating saw as soon as you can. Let the tool do all the hard work so you can reserve your energy for other tasks, not to mention all the extra work you'll get done with time saved.
You can cut through an entire sheet of plywood—either lengthwise or crosswise—in seconds, and you won't need to shell out cash for more expensive (and more dangerous) table saws or circular saws.