EarFun Free 2 (True Wireless Earbuds)
EarFun Free 2 (True Wireless Earbuds)
These true wireless earbuds by EarFun provide the best value for your dollar if you're in the market for a cheap and affordable everyday set of true wireless earbuds.
These true wireless earbuds by EarFun provide the best value for your dollar if you're in the market for a cheap and affordable everyday set of true wireless earbuds.
The Good
7 hours of battery per charge (30 hours total with charging case)
Extremely lightweight and comfortable for long sessions
Tap gestures to control music playback, answer or reject calls, and initiate voice assistant
Low Latency Mode resolves audio delay when watching videos (a common issue for many true wireless earbuds)
Built-in microphone has solid background noise suppression and voice isolation
The Bad
Audio quality is unimpressive, even if it's above average for the price range
Built-in microphone makes your voice sound thinner, higher-pitched, and sometimes nasally
Ever since the Apple AirPods came out in 2016, true wireless earbuds have been all the rage for day-to-day listening—especially when you're on the go and you need comfort, portability, and ease of use.
But high-quality true wireless earbuds aren't cheap. The AirPods—along with other competing devices by Samsung, Bose, Jabra, Sennheiser—are well over $100.
And even though sub-$50 true wireless earbuds have appeared on Amazon over the past year or two, a lot of them just aren't worth it: tacky, uncomfortable, short-lived, buggy, and worse.
The one exception? The EarFun Free 2 true wireless earbuds.
My review unit was provided for free, but my opinions are my own and haven't been influenced in any way.
Overview of the EarFun Free 2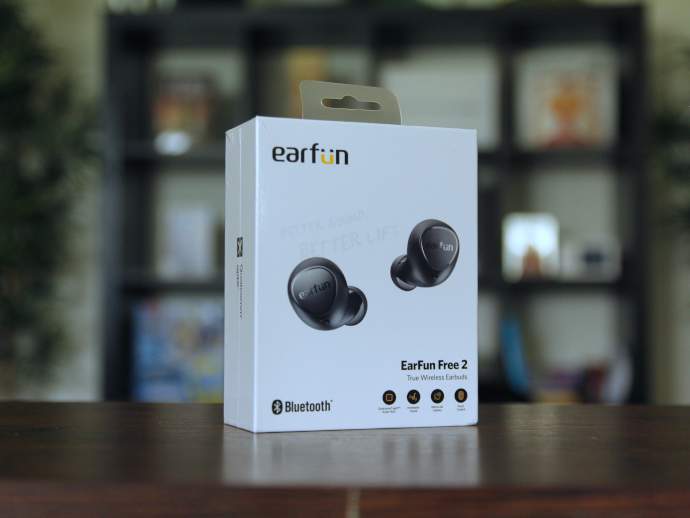 The EarFun Free 2 are the second iteration of the original EarFun Free true wireless earbuds, which came out in 2020 and were even a CES 2020 Innovation Award Honoree.
You can still buy the original EarFun Free, which are a little cheaper and still top-class among budget-level true wireless earbud options. But the EarFun Free 2 come with a few extra features that justify the small bump in price—for me, anyway.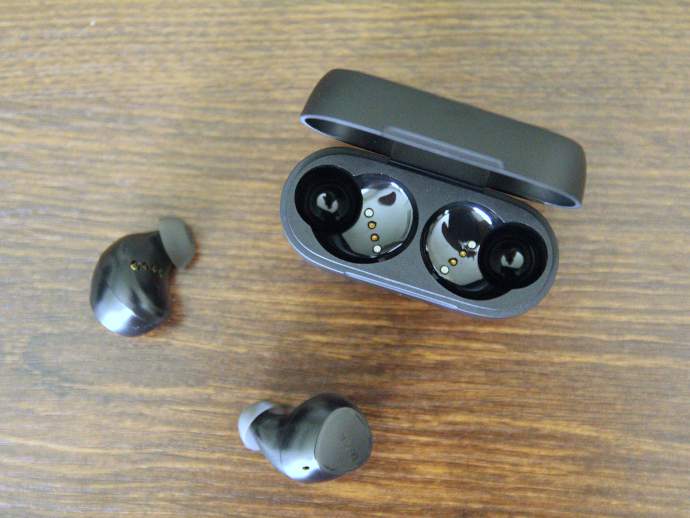 But before we dive into those nifty extra features, here's a rundown of the most fundamental specs for the EarFun Free 2:
They come equipped with the Qualcomm QCC3040 SoC and use the latest Bluetooth 5.2 standard, providing a stable connection with devices up to 50 feet away (as long as line-of-sight isn't obstructed).
The EarFun Free 2 earbuds last up to 7 hours of active use on a full charge, and come with a charging case that extends battery life by another 23 hours, for a total battery lifetime of 30 hours per charge.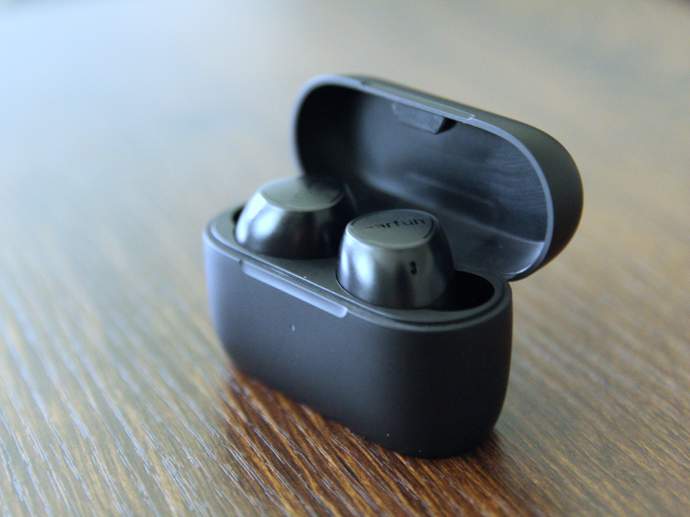 They also recharge pretty quickly, with 10 minutes of plugged-in time providing 2 hours of playtime. In other words, it takes 15 hours to go from totally drained to fully recharged (case and earbuds).
The package doesn't come with any accessories beyond a USB cable for the charging case (Type-A to Type-C, no power adapter) and an extra set of cushions for the earbuds. The charging case is also compatible with wireless charging pads, if you have one.
Also, the earbuds have an IPX7 waterproof rating, meaning they can survive being submersed in water up to 1 meter deep for 30 minutes.
The EarFun Free 2: What's Good?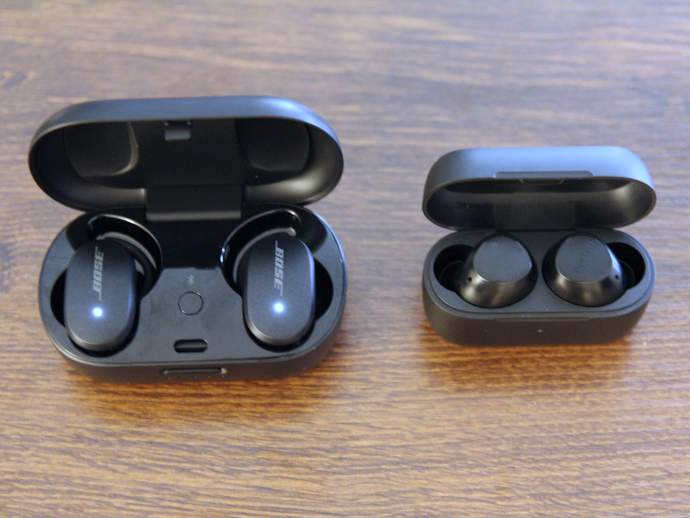 The best thing about the EarFun Free 2 are how comfortable they are. I've worn all kinds of in-ear headphones and earbuds throughout my life, and they've always either dug into my ears in different places or been heavy enough to cause discomfort with long-term use.
But the EarFun Free 2 are even more comfortable than my current go-to Bose QuietComfort Earbuds. That comes down to size and weight, with each Bose QuietComfort earbud weighing 9.4 grams whereas each EarFun Free 2 earbud weighs in at 5.9 grams.
Keep in mind: Bose QuietComfort Earbuds are bigger and heavier because they contain noise-canceling technology. The EarFun Free 2 are NOT noise-canceling earbuds.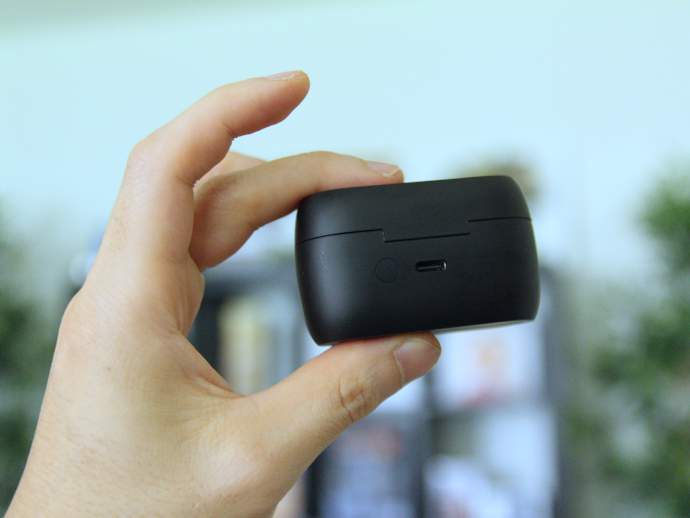 On top of comfort, the EarFun Free 2 have simple tap-based gestures (for controlling playback and handling voice calls) that make them quite practical for everyday use.
For listening to music:
Tap Left once to reduce volume.
Tap Right once to increase volume.
Tap Left or Right twice to Pause/Resume playback.
Tap Left thrice for previous track.
Tap Right thrice for next track.
For voice calls:
Tap Left or Right twice to answer or end calls.
Long-tap Left or Right for 2s to reject incoming calls.
For other features:
Long-tap Left for 2s to toggle Low Latency Mode.
Long-tap Right for 2s to initiate voice assistant.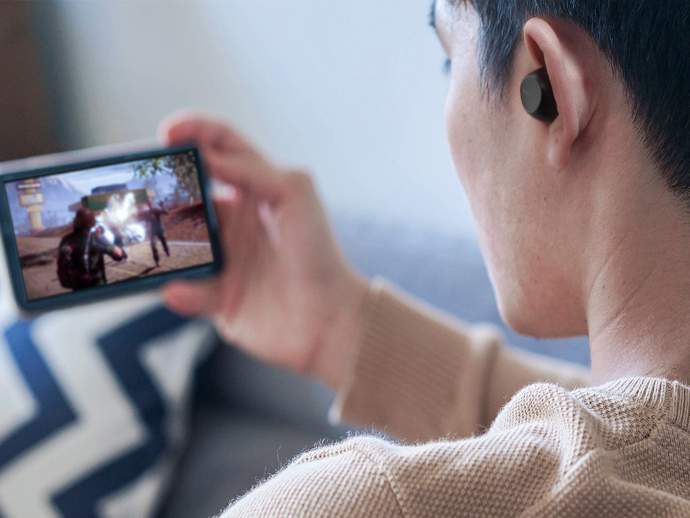 What's Low Latency Mode in EarFun Free 2 earbuds?
All true wireless earbuds experience a delay between the device sending out the audio signal and actually receiving that signal, processing it, and playing the audio. Most true wireless earbuds have a Bluetooth latency around 200 milliseconds.
The EarFun Free 2 is one of the few true wireless earbuds with a Low Latency Mode that can reduce latency down to 60 milliseconds, which helps resolve audio delay issues when watching videos. The trade-off is a shortened max connection distance to the device.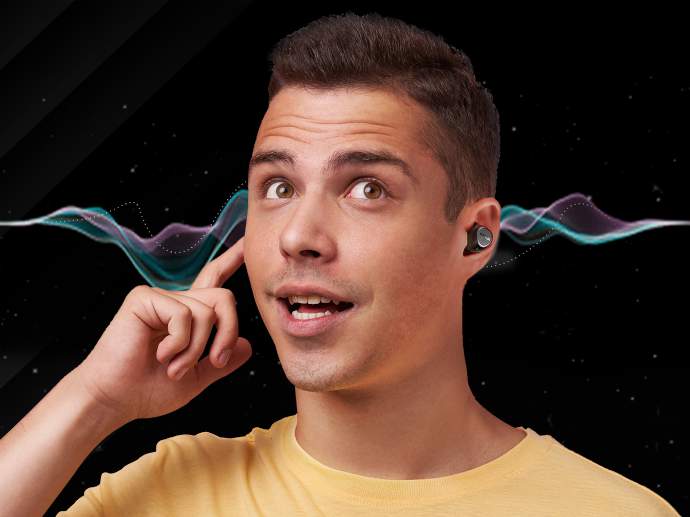 The voice assistant feature is pretty nifty, too. A lot of headphones and earbuds have this feature these days (and the original EarFun Free also has it) but it's nice to have it here as well.
Activating it is easy—just long-tap on the right earbud's surface—and it works with any device that has a voice assistant on it. I've used it with my Samsung Galaxy S8 (via Google Assistant) and my MacBook Air (via Siri) and it was straightforward on both.
The EarFun Free 2: What's Bad?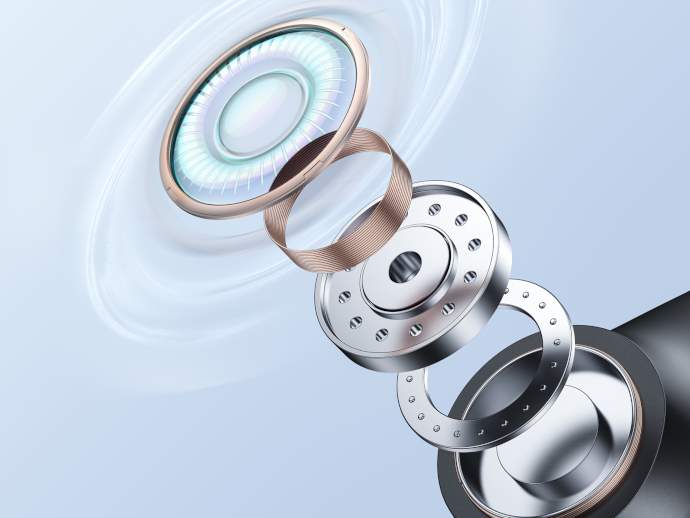 The audio quality of the EarFun Free 2 is only a tad better than what you'd expect from true wireless earbuds in this price range.
In my experience, the EarFun Free 2 provides a passable amount of both bass and treble, although the upper treble edges are thin at times. Unfortunately the middle range is a bit lacking, which results in audio output that simultaneously feels full yet flat.
But if you're shopping in this price range, audio quality is going to be in the dumps across the board. It's unreasonble to expect high-quality audio at this tier, especially from true wireless earbuds.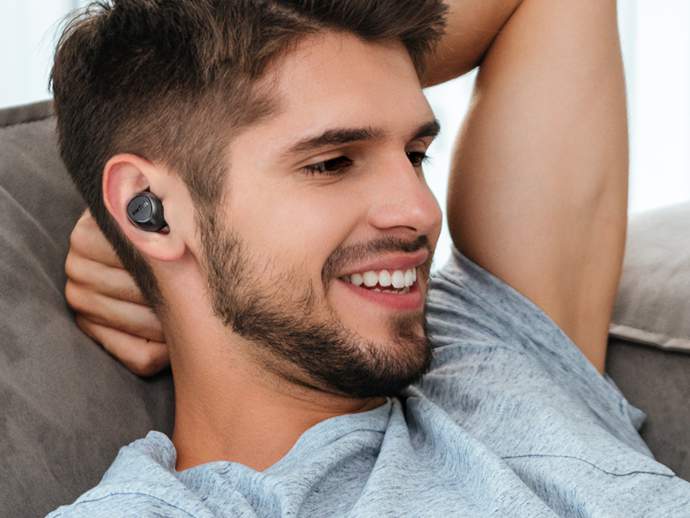 Sound quality is also an issue with the built-in microphone for voice calls. While one of the main features of the EarFun Free 2 is voice isolation and background noise suppression, there's a trade-off.
Namely, you won't sound quite like yourself when using these earbuds as microphones. I made a few calls and was consistently told that I sounded thinner, higher-pitched, and sometimes even nasally. In all cases, I was told that I sounded like a different person.
But the background noise suppression is good. Despite a loud air conditioner running in my room, everyone on my calls could hear me just fine and didn't even know there was an AC in the background.
The EarFun Free 2: Our Verdict
Sadly, the EarFun Free 2 don't have active noise-cancelation. For that, you'll need to look into the EarFun Free Pro (which we also reviewed) or the EarFun Air Pro (which is the better version of the Free Pro).
But the EarFun Free 2 are a solid option for anyone who's in the market for true wireless earbuds and doesn't care too much about actual audio quality. They're comfortable, portable, and affordable.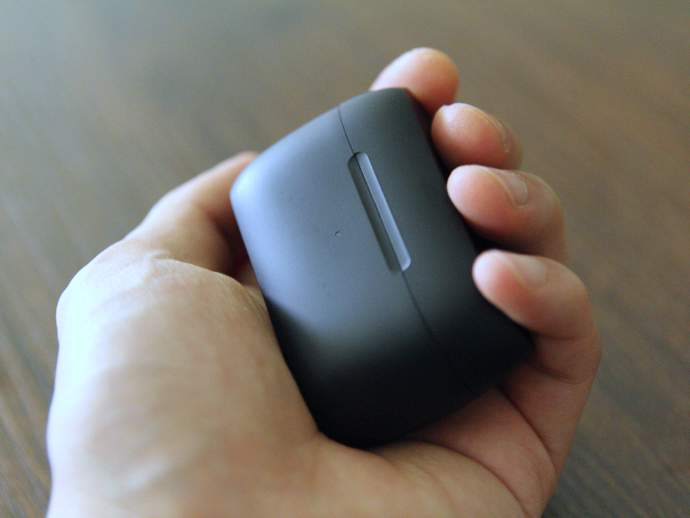 These are my go-to recommendation for friends and family who are thinking about grabbing their first pair of true wireless earbuds. They're also cheap enough that you can buy a pair solely to take on trips, or to keep as backup in case your main earbuds break.
EarFun Free 2 (True Wireless Earbuds)
EarFun Free 2 (True Wireless Earbuds)