No matter the year, no matter the season, I absolutely love going on road trips. It's such a wonderful way to connect with the world, explore new places, and escape from life.
Of course, every road trip is going to have its lulls. When you spend that many hours in a car, you'll need ways to keep yourself occupied and entertained. For me, audiobooks are the perfect fill-in.
But when it comes to road trips, you probably don't want anything too complex, too dark, too heavy. You want something that's easy to listen to, easy to pause, and easy to jump right back in.
Here are some of my favorite audiobooks for road trips, which have helped me pass the time by keeping me engaged.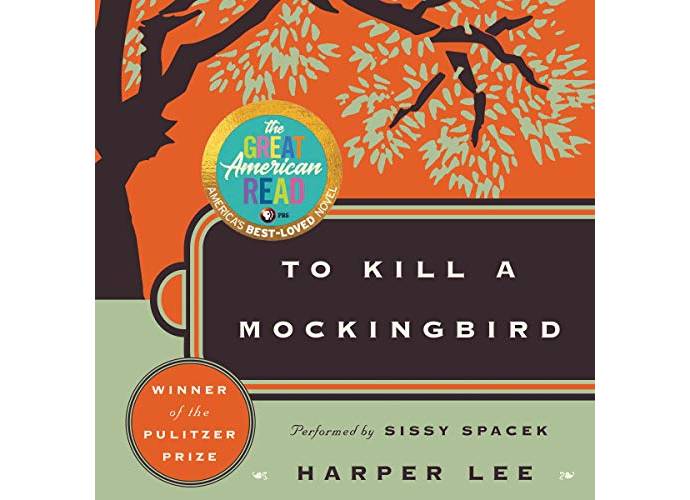 To Kill a Mockingbird is a classic of American literature, one that deserves to be read (or listened to) at least once by everyone.
Scout is a young girl from Alabama who learns—over the course of a summer—the true nature of people, the reality of her community, and and how the world can be much scarier than she thought.
This is a coming-of-age story about themes of race, discrimination, and justice. Concepts of good and evil are challenged, and people are shown for what they truly are.
Despite such serious themes, author Harper Lee conveys the tale with charm, humor, and honesty. The end result is an easy read that's even better when read out loud.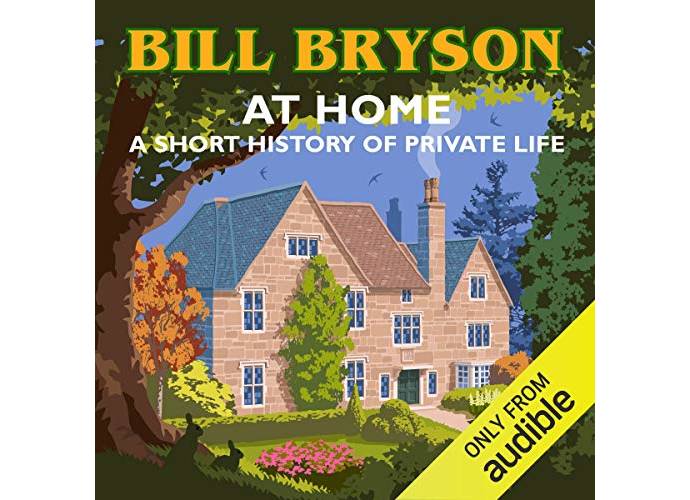 At Home is one of the most popular and most beloved books by author Bill Bryson, who sheds light on a subject often overlooked.
This one's all about the history of modern home living. Using his own home as a case study, Bryson takes us from room to room and shows us how homes gradually developed into what they are today.
While it's technically not a novel, At Home is just as compelling for its exposition of human nature and our need for home. A fascinating investigation of private life, this is an easy listen that will truly make you feel at home.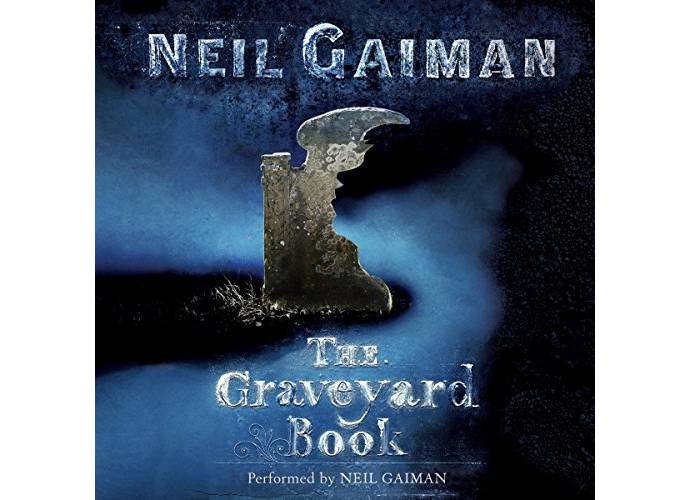 The Graveyard Book is one of the best works by author Neil Gaiman. It tells the story of Nobody "Bod" Owens, a child who's adopted by the spirits living in a graveyard after his family is murdered.
It's one of the most unique premises we've seen—even within the imaginative fantasy genre—and it leads to an even more unique story that's full of heart and magic.
The main themes here involve family, friendship, and growing up. Despite its bleak setting, The Graveyard Book is lightened by Neil Gaiman's magical style that's full of mystery and wonder. A perfect story for long trips on the road!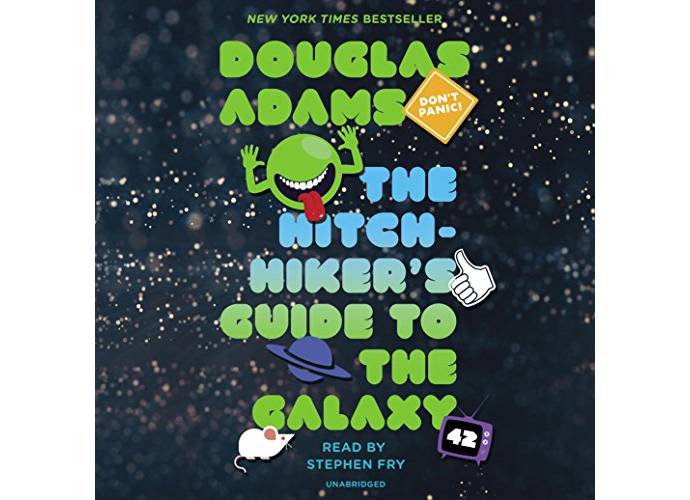 The Earth must be demolished! Why? Because it stands in the way of the construction of an intergalactic freeway. Ah, what a shame.
In The Hitchhiker's Guide to the Galaxy, protagonist Arthur Dent is saved at the last moment, seconds before the destruction of his planet. Now he needs to come to terms with what just happened.
His friend, Ford Prefect, the one who saved him, is a researcher who's been working on a book aptly titled The Hitchhiker's Guide to the Galaxy, and he does his best to help Arthur cope.
This is a book that's full of space adventures, humor, and surrealism, which will keep you hooked to the last page.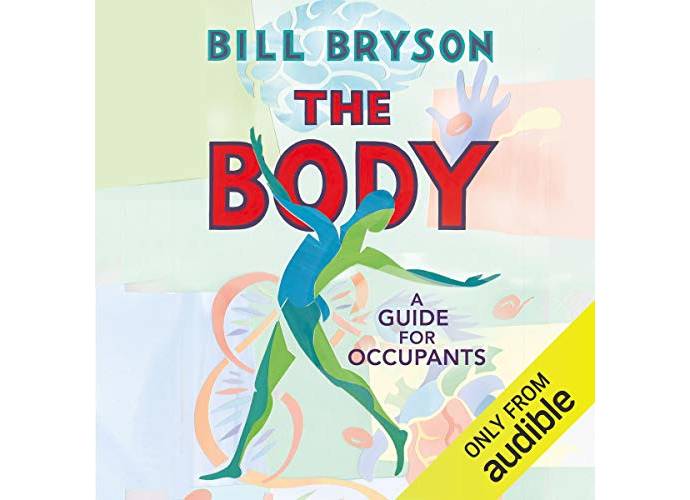 We're featuring Bill Bryson for the second time on this list with The Body, which is yet another fascinating work that presents research in an accessible format, wrapped up in charming narratives.
The Body is an exploration of the human body and all its wonders. If you're into nonfiction books and want to know more about your own body, this is the perfect audiobook for your next road trip!
From physical to neurological and everything in between, The Body sheds light on so many interesting questions about why we are the way we are. It's more than just a study—it's a journey of self-exploration.
Sadly, The Hobbit's reputation has been tarnished somewhat by the disappointing film adaptations. However, if you've never read the book, know that it's very different from those films!
In fact, to this day, The Hobbit remains one of the greatest travel adventures in Western literature.
It centers on Bilbo Baggins, a hobbit who loves his peacefully quiet life in the Shire. One day, though, his life changes forever when he's pulled along on a crazy adventure to retrieve a lost treasure—one that's guarded by a hoarding dragon.
The Hobbit is a surprisingly short read, but it's dense and memorable. You'll be charmed from page one, I promise you.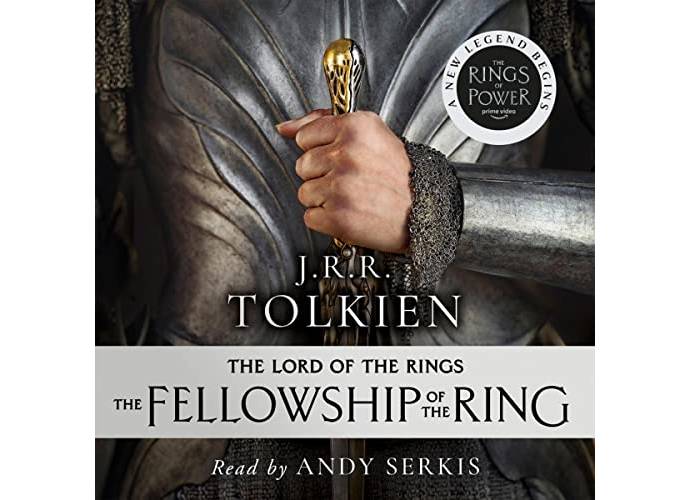 While The Hobbit is technically a standalone book, it could also be considered an appetizer to the main course that is The Lord of the Rings.
And it's hard not to mention The Lord of the Rings when we're talking about audiobooks to listen to while on a journey. A road trip might not be the same as trekking into Mordor, but it's pretty close!
The Fellowship of the Ring is the first of three parts, introducing us to the young hobbit Frodo who loves his home in the Shire but also dreams of faraway adventures (like the one taken by his uncle in The Hobbit).
On his uncle Bilbo's 111th birthday, Frodo becomes the bearer of The One Ring and is tasked with carrying it into the heart of Mordor.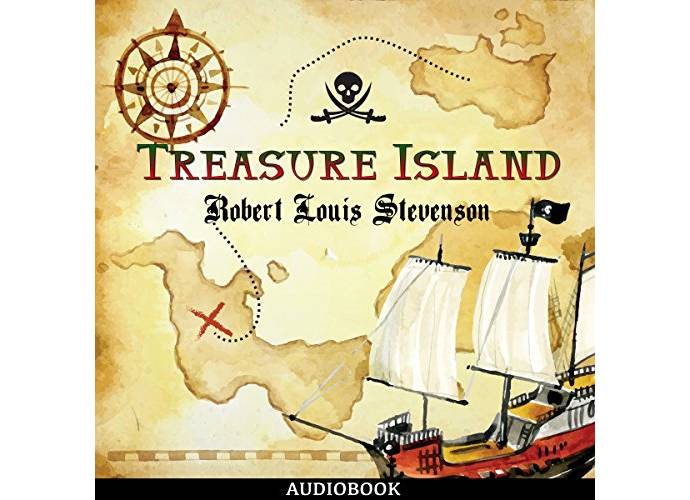 Treasure Island is a classic adventure tale, one that's made even better by the audiobook format. You can listen to it during any sort of trip, but it's especially great when you're near the sea, ideally in summer.
This story is all about a young boy named Jim Hawkins, who embarks on a very dangerous excursion to recover some buried treasure.
Pirates, ghosts, and other interesting encounters populate the pages of this amazing novel, which is still worth reading for its unique style and its capacity to lure you in with a captivating narrative.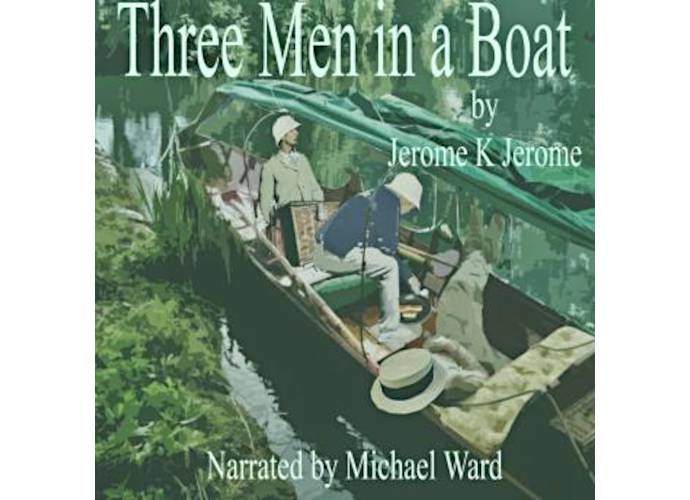 Looking for an audiobook story that conveys feelings of peace, kindness, and simple adventure? Look no further! This is the one.
Three Men in a Boat is one of the best English comic novels ever written, and it's all about three friends who are, well, in a boat. There also happens to be a dog with them.
This amazing work by Jerome K. Jerome is one that shouldn't be overlooked or forgotten. It's so relaxing and uplifting, making it the perfect tale for a nice trip—perhaps in the English countryside!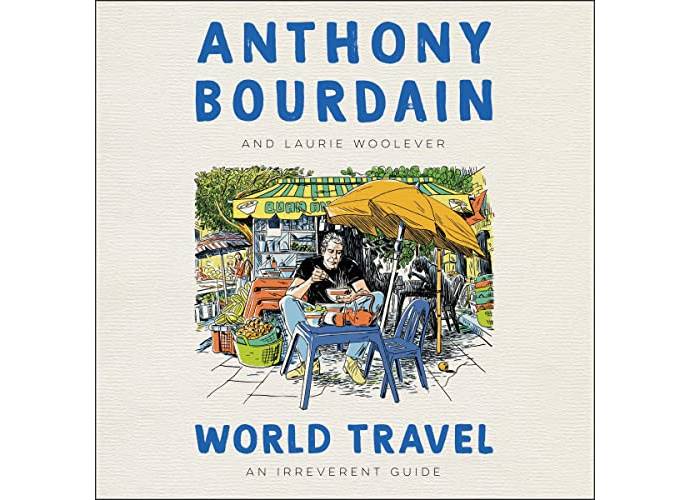 Anthony Bourdain's World Travel: An Irreverent Guide is a guide to some of the most special and fascinating places on the planet.
His direct experience—as a chef and a travel documentarian—is a solid foundation as he brings us along with him around the world by sharing anecdotes and honest thoughts about each place.
What better to listen to while traveling than this? From New York to Buenos Aires, from Paris to Shanghai, World Travel is an incredible guide that will bolster your own travel experiences.