Most of us have fond memories of listening to stories at some point in our lives.
Whether it was a teacher reading a story in school, a parent reading a fable before bedtime, or a friend telling spooky stories around a campfire—there's something uniquely magical about listening to a story. Especially a story told well.
Sci-fi is already engrossing when read in book form, and perhaps more so when watched on TV or in the movie theaters. But given how imaginative sci-fi can be, one could argue that sci-fi is best experienced in audiobook form with a fantastic narrator.
Here are some of the best sci-fi audiobooks that really come to life when experienced in this format. You'll find some of the most amazing stories and narrations in these experiences.
Free Trial Deal
Sign up for a 30-day free trial of Audiobooks.com and you'll get to pick THREE audiobooks to keep forever. No strings attached.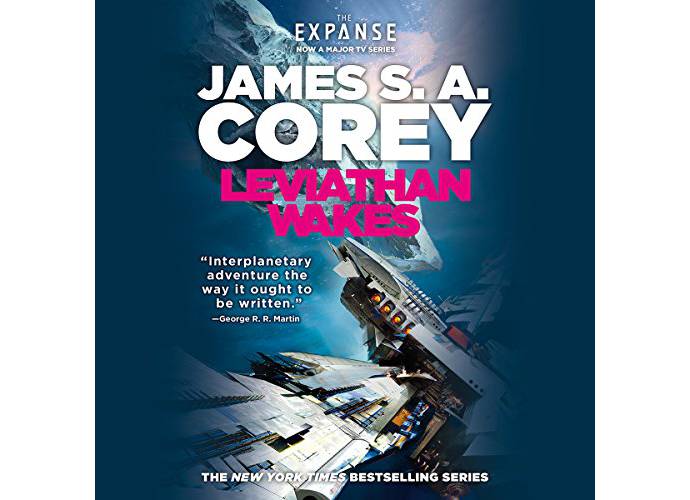 Leviathan Wakes is the first entry in The Expanse series, so if you want to get to know the books before (or after) watching the Amazon series, this is where you want to start.
Daniel Abraham and Ty Franck (writing here as James S. A. Corey) deftly weave the narrative while setting up the world in which future stories take place, while Jefferson Mays' narration never has you wondering who's speaking.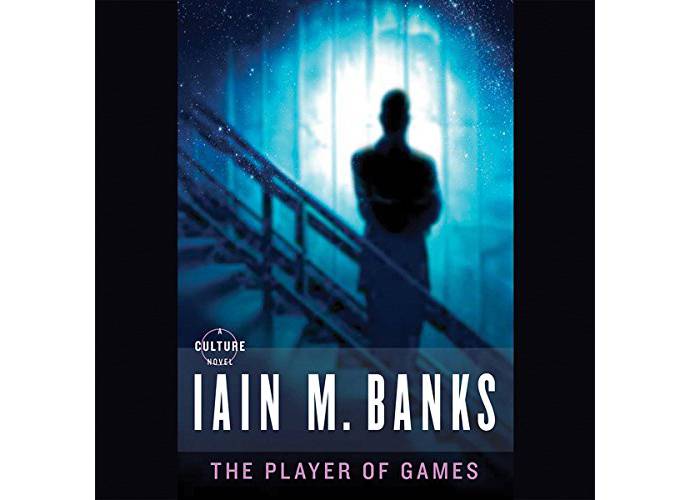 The Player of Games is the second book in Iain M. Banks long-running Culture series. Despite being the second book, it's a much better place to start than the first book, Consider Phlebas, as that book is set largely outside the Culture universe.
While some of Banks' work gets downright grisly, the action in Player of Games, is largely more cerebral. Narrator Peter Kenny, who narrates the bulk of the series as it is available, is excellent as always.
Richard K. Morgan's Altered Carbon is a strange amalgamation of sci-fi, cyberpunk, and hard boiled detective novel. This would be tough to make work for some authors, but Morgan pulls it off well.
Todd McLaren's narration is perfect for the material, giving you the impression that you're listening to a futuristic noir film.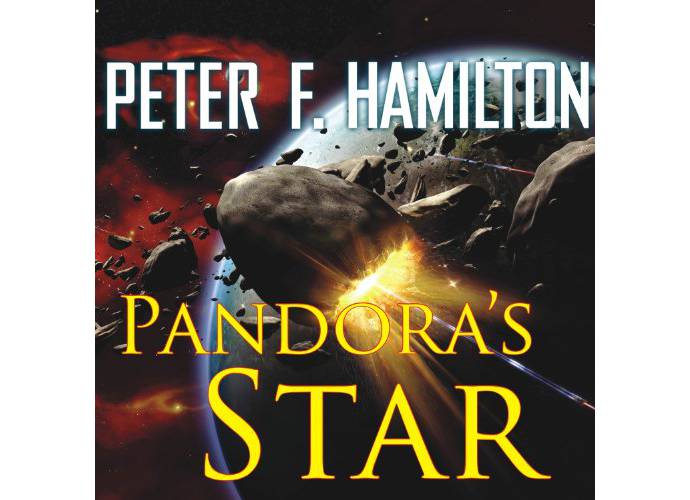 Peter F. Hamilton might have written Pandora's Star as a challenge to audiobook producers, as it's so packed with characters that it should be an absolute nightmare to follow in audio form.
I say it "should be" a nightmare, not that it is one. How narrator John Lee manages this at the same time as keeping a 37+ hour book interesting to listen to remains a mystery. Just watch out: after the cliffhanger ending, you're probably going to want to listen to the 41 hour sequel, Judas Unchained.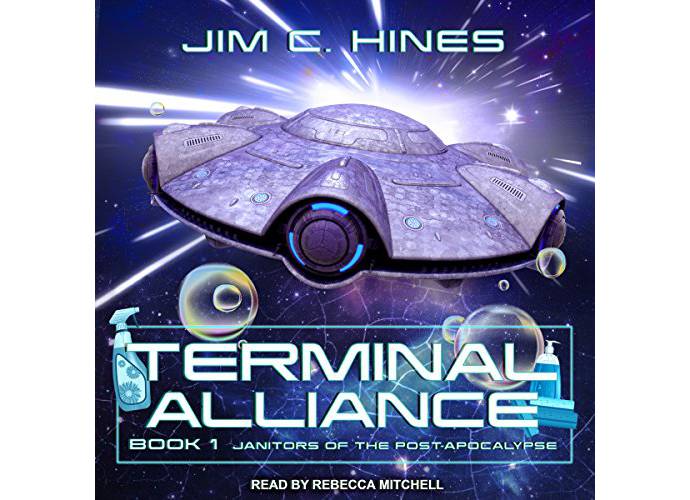 Jim C. Hines follows Marion "Mops" Adamopoulos and her team of, well, basically janitors as they try to stay alive and uncover a massive conspiracy after a bio-weapon attack leaves the rest of the humans on their ship as flesh-hungry pseudo-zombies (again).
As with other series from Hines, there's plenty of humor to offset the action, and Rebecca Mitchell's narration is excellent.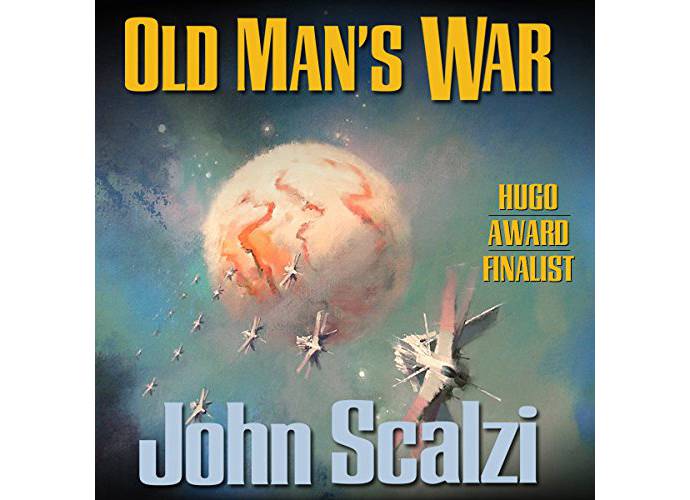 Considering the somewhat grim subject matter, Old Man's War is a much funnier (and fun) book than it really has any right to be. Despite this, it's still excellent military sci-fi as well.
William Dufris is a prolific narrator, so it's no surprise that he does an excellent job here.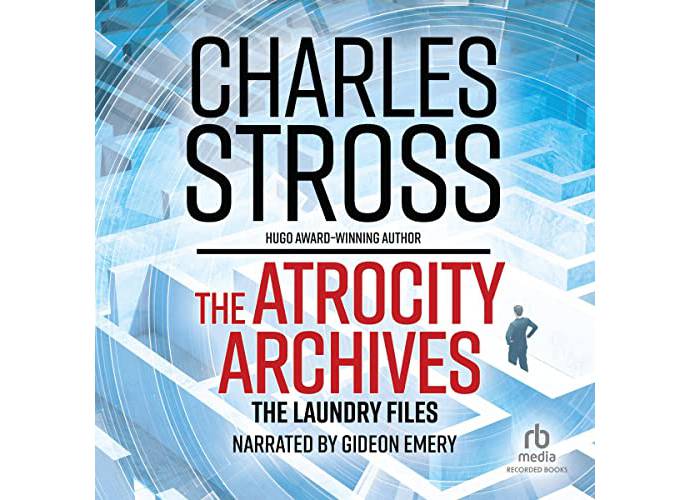 This first book in Charles Stross's Laundry Files series introduces us to series protagonist Bob Howard, a computer nerd who finds himself dealing with increasingly eldritch horrors.
Gideon Emory narrates the entire series, becoming the voice of Bob, which lends a nice consistency to this addictive series.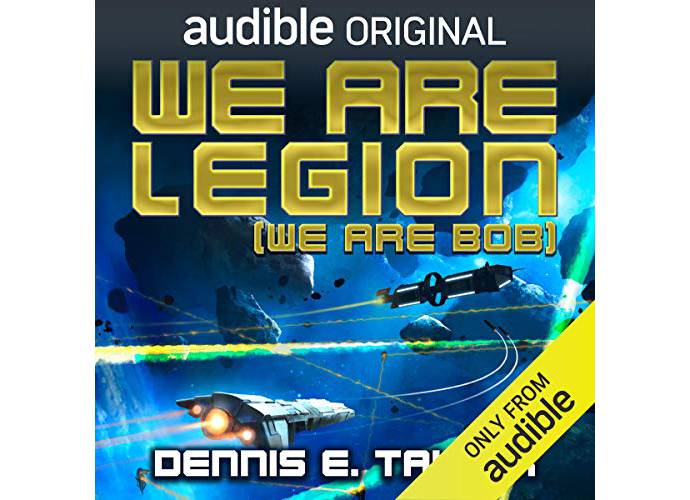 Without spoiling two much, We Are Legion (We Are Bob) features various characters who are more or less offshoots of the game personality. As they evolve, they grow different from each other, as the name of the series hints at.
Narrator Ray Porter gives each of these characters a distinctive voice, making it easy to tell who is talking in a book that could be quite confusing with a lesser narrator.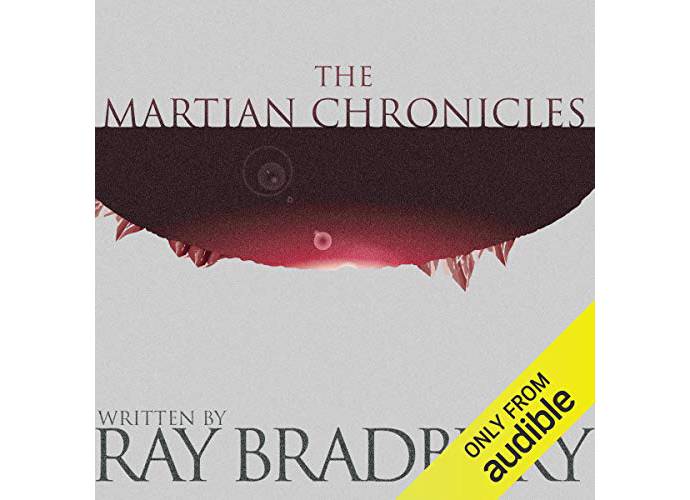 If you're someone who listens to audiobooks as part of a commute or daily run, for example, The Martian Chronicles is a great pick. The short stories in this collection never outstay their welcome, and offer plenty of variety across the sci-fi spectrum.
The version now available for sale is narrated by Mark Boyett, who does an even better job with it than the (also very good) previous version narrated by Stephen Home.
Stranger in a Strange Land doesn't read like the somewhat revolutionary novel it was when it first came out nowadays. It's easy to see why: Much of what makes the main character so strange isn't exactly out of the ordinary these days.
Christopher Hurt's narration isn't revolutionary, but it stays out of the way and lets you focus on the story—as narration should.
Sci-Fi Audio Dramas Are Great, Too
Audiobooks are great if you're frequently too busy to read a book the old fashioned way, but can still focus while doing something else (like commuting or doing chores).
If you want even more audio goodness, you can also look into sci-fi audio dramas, which are basically like podcasts that tell fictional stories over many episodes.
Thanks to the rising popularity of podcasts, we're seeing more and more awesome sci-fi audio dramas these days!