Wide-eyed Funko Pop figurines line the walls of almost every comic shop and entertainment store. If you're a collector, you probably have these adorable figures on display in your room. Little did you know that you might have a small fortune on your hands.
Instead of brushing off the worth of your Funko Pop figurines, take a closer look at your collection—you could possess limited edition figurines or exclusives. The following rare and sought-after Pop figurines are worth a ridiculous amount of money!
For Funko Pop Fans
Want to grow your Funko Pop collection? Pop in a Box delivers exclusive Funko Pops—curated to your tastes—right to your door every month!
10. Batman (Blue Metallic)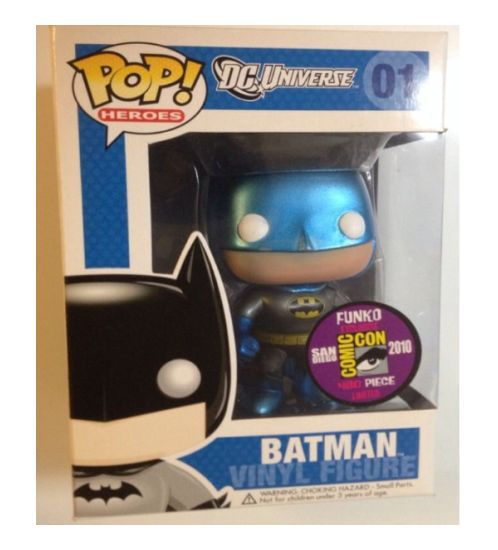 This snazzy blue metallic Batman is a San Diego Comic-Con exclusive. It's a shame that Funko only released 480 of these figurines, as its shiny design just looks plain awesome. If this Batman is a must-have for your collection, you'll have to pay at least $1,000 for it.
9. Ned Stark (Headless)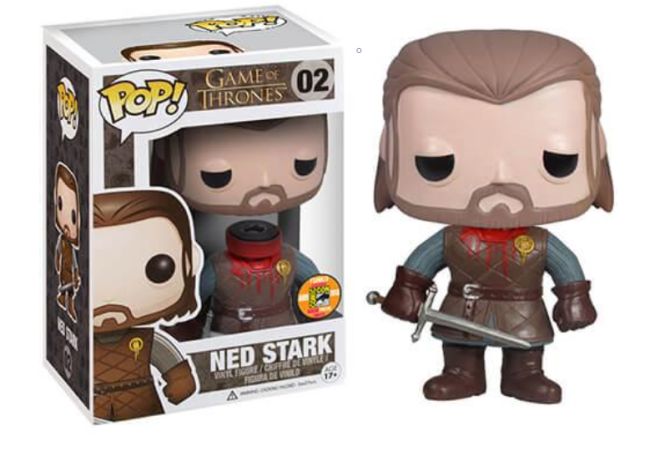 The Ned Stark Funko Pop contains a bit of a spoiler for those who haven't watched Game of Thrones yet. So if you haven't gotten around to watch the series, look away now!
This figurine commemorates Ned Stark's beheading, and even comes with a removable head. Only the attendees of 2013's San Diego Comic-Con were able to get one of these valuable figures. It sells for around $1000, making it one of the "cheaper" ones on this list.
8. T-Bone (Metallic Pink)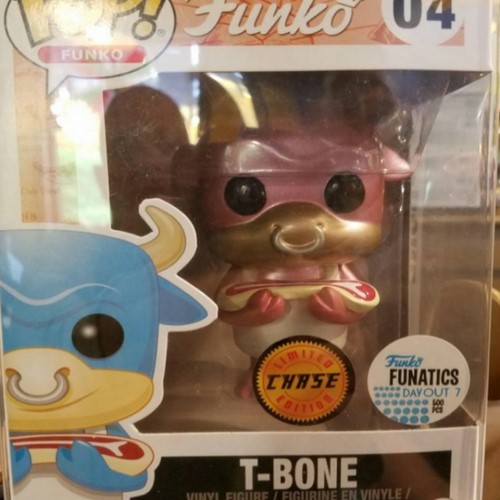 You may know Funko Pop only for its recreations of your favorite icons, but Funko actually has some unique designs of its own. The Funko Pop Fantastik Plastik series is a tribute to the company's original characters.
T-Bone is one of those originals. Funko released a special metallic pink version only for Funko's Funactics Day Out in 2017. This exclusive figure is currently listed for at least $2,000.
7. Ken Griffey Jr. (Bronze)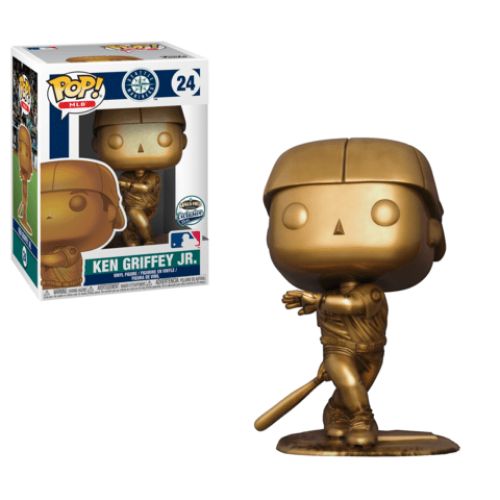 If you were lucky enough to attend the Seattle Mariners game on September 29th in 2018, you could've gotten the chance to receive the above Kenny Griffey Jr. Pop vinyl figure in bronze. For those non-sport fans out there, Kenny Griffey Jr. was an astounding major league baseball player who recently got inducted into the Hall of Fame.
Right now, this flashy figurine sells for about $2,000 to $6,000. It's the perfect (and pricy) addition to any Mariner fan's collection.
6. Freddy Funko Buzz Lightyear (Metallic)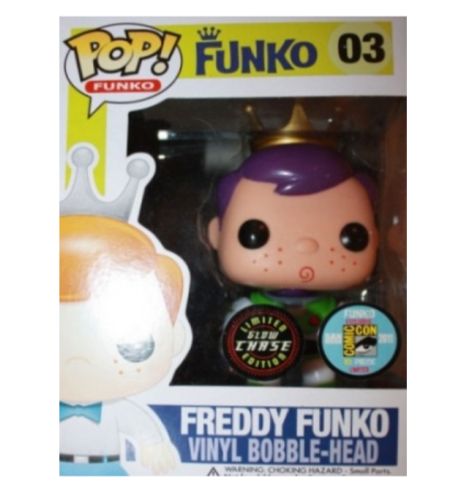 Freddy Funko is Funko's official red-haired mascot. You'll often find him dressed up as different characters from TV shows and movies, as well as famous icons.
This particular Buzz Lightyear Freddy Funko was a 2013 exclusive at San Diego Comic-Con. If you're one of the lucky owners of this figurine, you can expect upwards of $4,000 for it.
5. Hopper (Gold)
I don't think anyone can resist a shiny gold statue of Hopper from Stranger Things. This rare Funko Pop was released exclusively for San Diego Comic-Con in 2018.
You might love Hopper, especially in gold. But will you really want this figurine when you find out it could cost you over $5,000?
4. Freddy Funko Jaime Lannister (Bloody)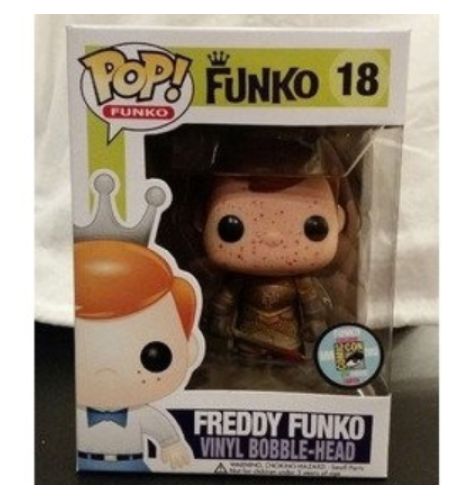 Like most other Funko Pops on this list, the Freddy Funko Jaime Lannister figurine is also a San Diego Comic-Con exclusive. This time, Freddy Funko dresses up as one of the most beloved Game of Thrones characters in all his bloody glory.
You can find this ultra-rare figurine on eBay for just as much as a used car—it's priced at a steep $8,000 and above.
3. Freddy Funko Freddy Krueger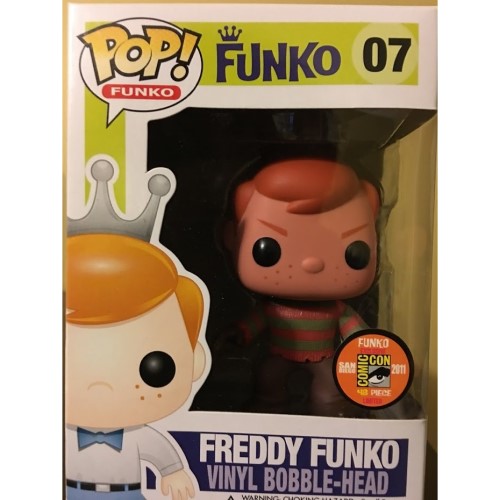 Freddy Funko strikes again, and this time, he's dressed up as Freddy Krueger, the iconic horror character. Freddy Funko dons Krueger's famous striped sweater and comes with a set of his own claws.
Unfortunately, the only people able to add this figure to their collection were the ones who went to San Diego Comic-Con in 2011. This figurine sells for up to $8,000.
2. Dumbo (Clown)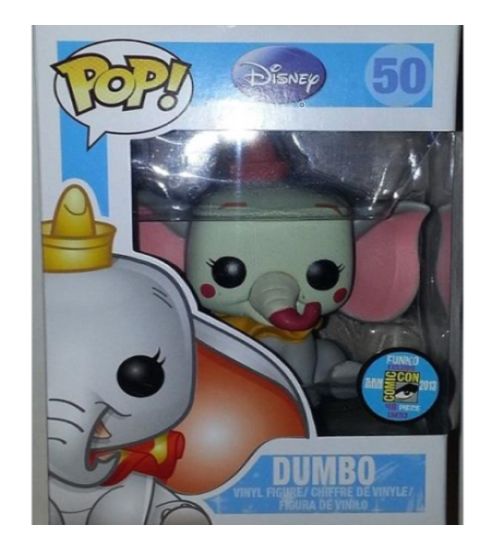 Who doesn't love Dumbo? Funko made a tribute to this loveable Disney elephant for San Diego Comic-Con in 2013. Despite Dumbo's cute face, you might want to get rid of him when you hear that his figure sells for as high as $12,000.
1. Boo Berry (Glow)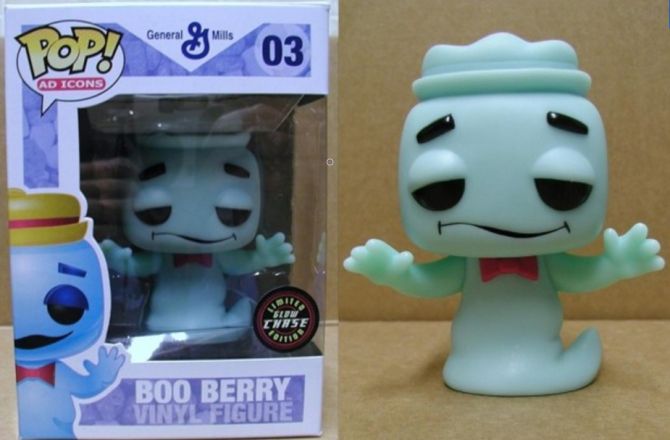 As you already may know, Boo Berry is a deliciously sweet General Mills cereal that's only released during the fall. Funko decided to create its own rendition of the cereal's spooky mascot for the 2011 San Diego Comic-Con.
This glow-in-the-dark Funko Pop figurine doesn't come cheap. Since Funko only made 24 of these figurines, it has a hefty price tag of about $15,000.
What Will You Add to Your Collection?
You might've missed out on the chance to get these Funko Pop figurines—and if you already have some, you're lucky—but that doesn't mean you still can't make a profit off of your collection. Some less rare figurines sell in the hundred dollar range, getting you some quick and easy cash.