NBC has joined the party alongside Netflix, Hulu, Amazon Prime Video, HBO Max, Disney+, Paramount+, and all the other TV streaming services we have to juggle these days.
With Peacock, NBC actually brings a lot of unique content to the table, with tons of high-quality TV shows that they've been able to curate over years of broadcast TV programming.
And unlike every other major TV streaming platform, NBC's Peacock actually has a Free plan that's worth using. It has some restrictions, of course, but those restrictions are reasonable for 100% free access.
Looking for your next excellent series to stream? Here are the best geeky TV shows on NBC's Peacock streaming platform.
Not every TV show on Peacock is available to stream on the Free plan, and some TV shows are only free for the first season or two. We've noted free user availability for each TV series below.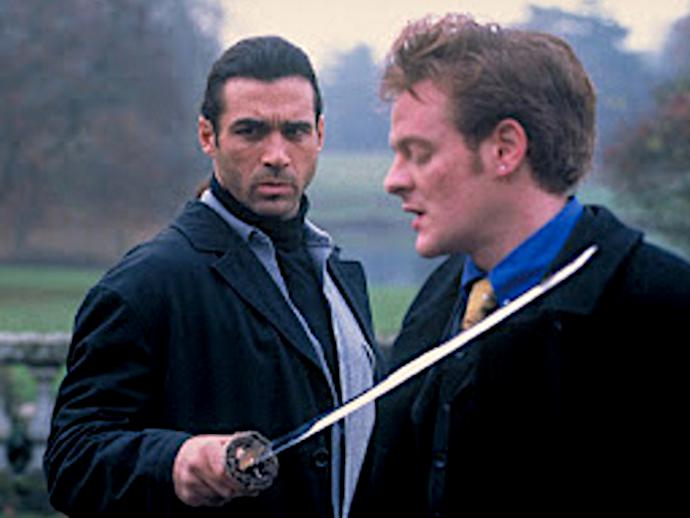 Available on Peacock Free? Yes, all 6 seasons.
Highlander is a sci-fi/fantasy TV series about Duncan MacLeod, one of many Immortals who can't die unless beheaded. As he lives out his life among mortals, Duncan must hunt down other Immortals and kill them before they kill him.
Yeah, it might be an old show that can feel dated at times, but you'll forget all about that once you've seen an episode or two. The middle seasons of Highlander are the show's best, but the whole thing is worth a watch. "There can be only one!"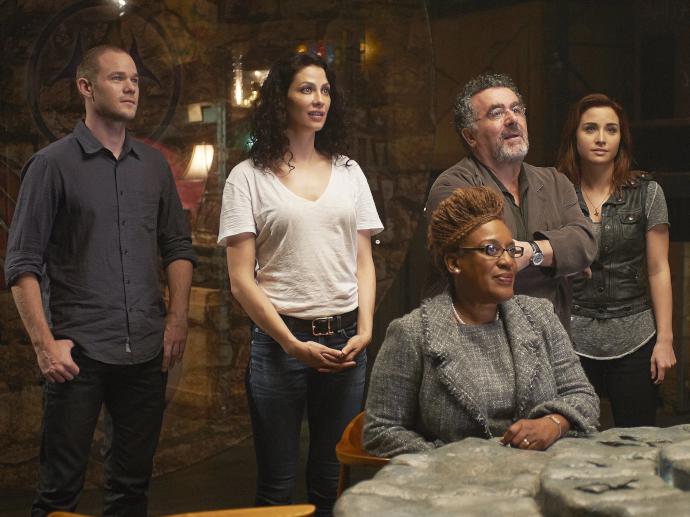 Available on Peacock Free? Yes, all 5 seasons.
Warehouse 13 centers on two agents in the US Secret Service who are assigned to Warehouse 13, a secret storage facility full of supernatural artifacts. Their job is to investigate reports of new artifacts, and retrieve existing ones when they go missing.
It all builds to greater importance as they discover why they do what they do. Often described as a mix between The X-Files and Indiana Jones, Warehouse 13 is a fun—if cheesy at times—TV series worth watching for any fan of science fiction television.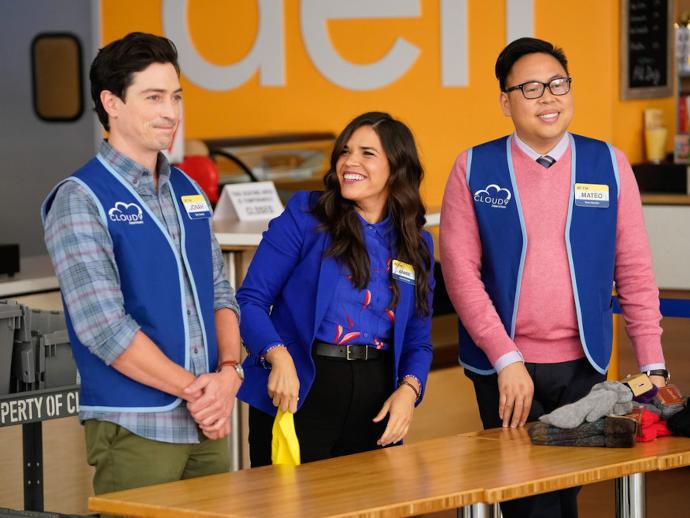 Available on Peacock Free? No, Peacock Premium required.
Superstore is a satirical comedy series about everyday workers at a big-box superstore, along the lines of Walmart, Target, etc. They deal with the mundanity of their roles, along with the silly and absurd situations that one has to deal with as a superstore employee.
While it took the entire first season to find its footing, Superstore eventually proved itself as worthy to stand alongside other notable NBC sitcoms. By its second season, Superstore knew how to use its lovable ensemble cast for heartwarming comedy.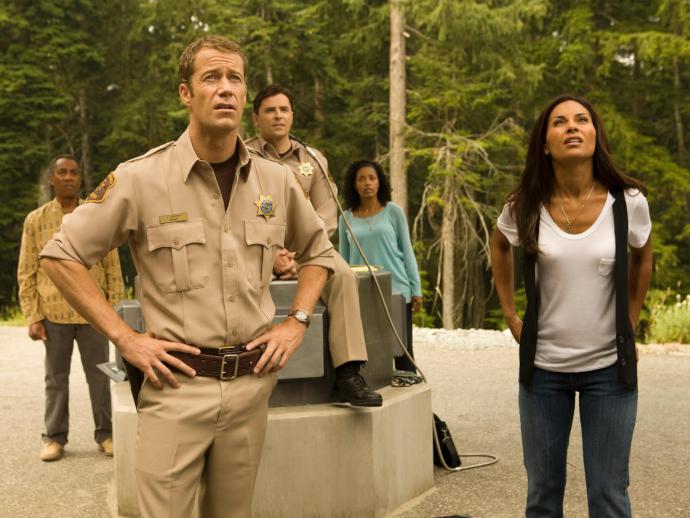 Available on Peacock Free? Yes, all 5 seasons.
Eureka is a sci-fi TV series set in the fictional town of Eureka, Oregon. Most of the town's residents are scientists who work for an advanced research facility, but their experiments often result in mysterious incidents—and sheriff Jack Carter must resolve them.
This show flew under pretty much everyone's radar while it was airing, making it one of the most underrated geeky TV shows of all time. It strikes a good balance between drama and comedy, but may be overly quirky for some tastes.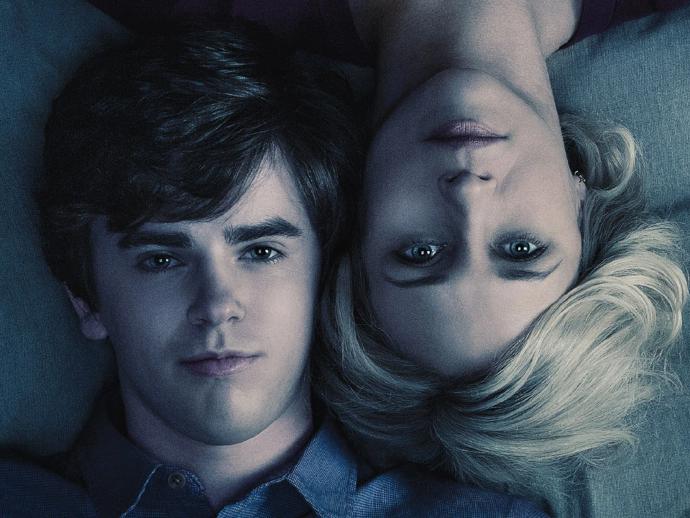 Available on Peacock Free? Yes, all 5 seasons.
Bates Motel is a prequel to Alfred Hitchcock's Psycho but set in modern times. It centers on teenager Norman Bates and his mother, Norma Bates, as they start a new life in the Seafarer Motel and deal with the consequences of Norman's mental illness.
There are few psychological horror TV series as good as Bates Motel, making it a must-watch for anyone who loves intense suspense and uncomfortable relationships. It starts off somewhat weakly, but ends up fulfilling its potential in its final two seasons.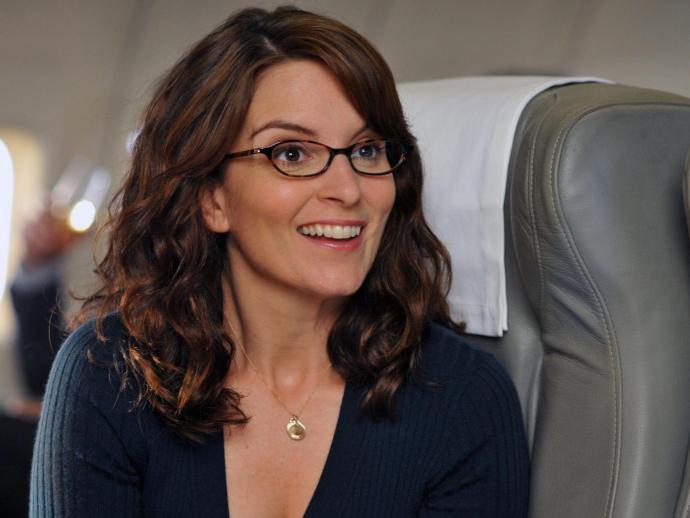 Available on Peacock Free? Yes, all 7 seasons.
30 Rock is a satirical comedy series centering on Liz Lemon, the showrunner for a fictional sketch comedy show that's reminiscent of Saturday Night Live. Between her boss, her coworkers, and her personal life, things always remain a bit too chaotic.
Based on her own experience as head writer for Saturday Night Live, Tina Fey knocks it out of the park with 30 Rock and its surreal, absurd, and unique brand of humor. Complete with an all-star cast, there's never been another sitcom quite like this one.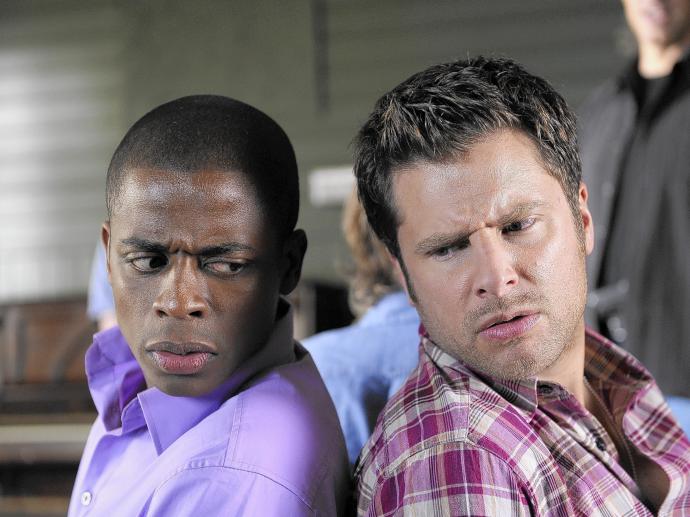 Available on Peacock Free? Yes, all 8 seasons.
Psych is a buddy detective comedy series centering on a young crime consultant and his best friend. With his photographic memory and observational skills, he's able to solve crimes while convincing others that he has psychic abilities.
While Psych never really made it big in terms of viewership, it did last for a whopping eight seasons—and most of that can be attributed to Psych's cult status and rabid fandom. It's a great show to watch when you need a heaping dose of both drama and comedy.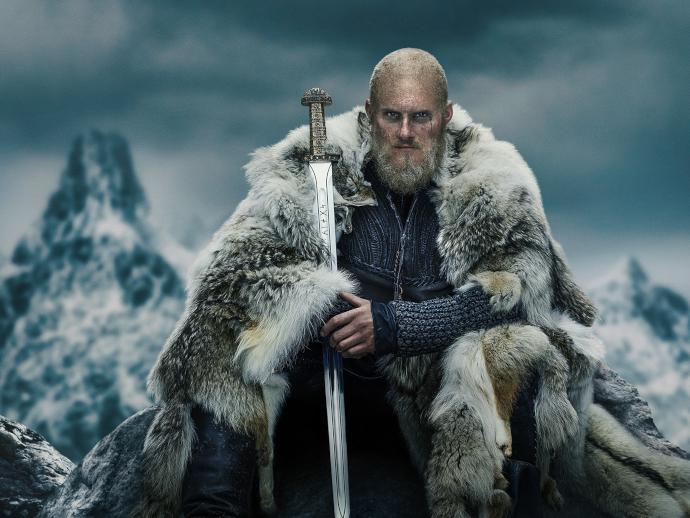 Available on Peacock Free? No, Peacock Premium required.
Vikings is a historical fantasy TV series that's loosely based on the tales of Ragnar Lothbrok, a legendary Viking who rose to become a notorious king and remembered as a hero. This TV series starts with Ragnar as a farmer and follows his rise to notoriety.
Don't go into this one expecting the sprawling narratives and layered political intrigue in the early seasons of Game of Thrones. Vikings consists of simpler characters and simpler plots, but carries a heavy momentum that'll keep you excited for every episode.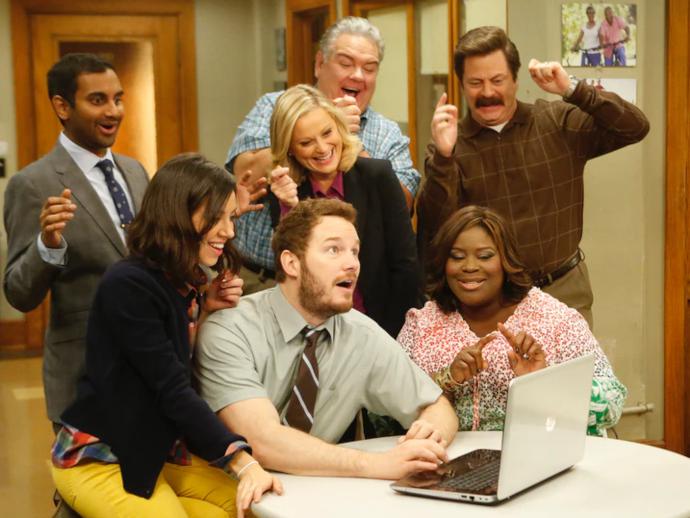 Available on Peacock Free? Yes, but only seasons 1 and 2.
Parks and Recreation can be thought of as "The Office except local political bureaucracy." This satirical mockumentary series has a top-notch cast of wacky characters who play off each other perfectly, and tons of lighthearted humor through to the end.
When it comes to uplifting and heartwarming sitcoms, few shows are as consistently saccharine as Parks and Recreation. Most of the characters are naive or ignorant, but rarely malicious—and each one is just as lovable as the next, in his or her own way.
Note that the first season is a bit of a bust as it tries too hard to emulate The Office. Parks and Recreation really picks up and find its footing in season two, so you may want to skip the first season entirely.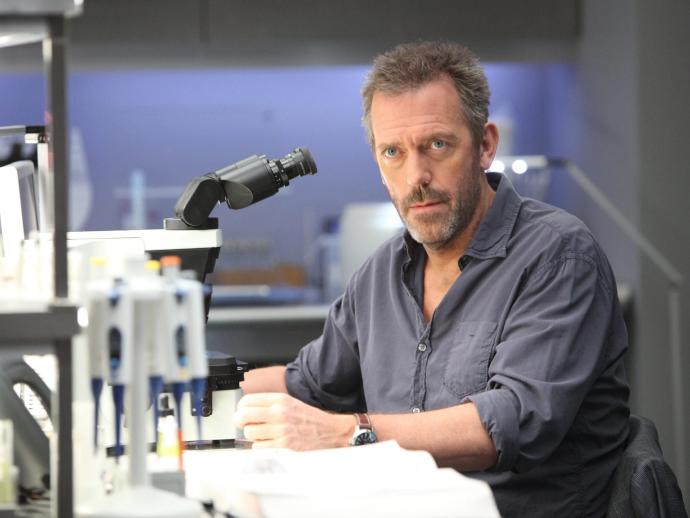 Available on Peacock Free? No, Peacock Premium required.
House is a medical drama series centering on the genius but Vicodin-addicted Dr. Gregory House and his team of diagnosticians as they solve mysterious medical cases. Each episode has its own medical mystery, but there are overarching storylines beyond them.
While the series has its ups and downs, House earned numerous awards during its eight-season run, and the peaks of the series gave us some of the best episodes in TV history. If you love snarky dramatic geniuses, House is a must-watch.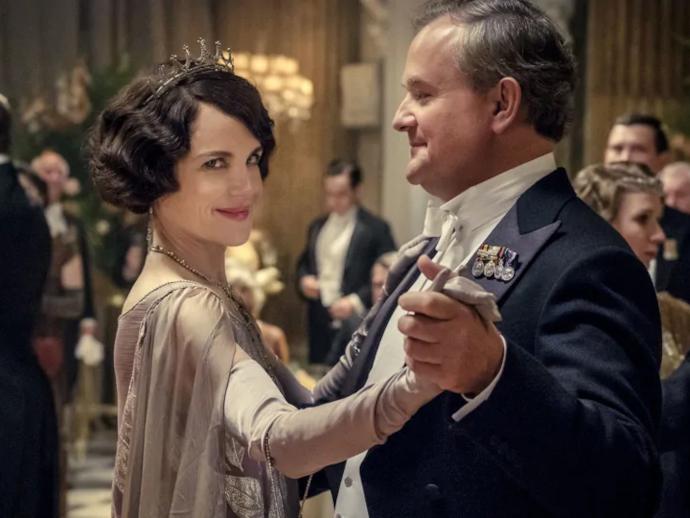 Available on Peacock Free? Yes, all 6 seasons.
Downton Abbey is a historical drama series set in the UK during the early 1900s. It centers on a fictional aristocratic family and all the drama that occurs in such a family, with a particular focus on how they interact with their domestic servants and how the events of the time impacted British social dynamics.
While Downton Abbey is one of those shows that's strongest at its start, by no means is it weak by the end. It's terrifically acted, expertly produced, and was even noted in the Guinness World Record for "Highest critical review ratings for a TV show" until it was dethroned by Breaking Bad!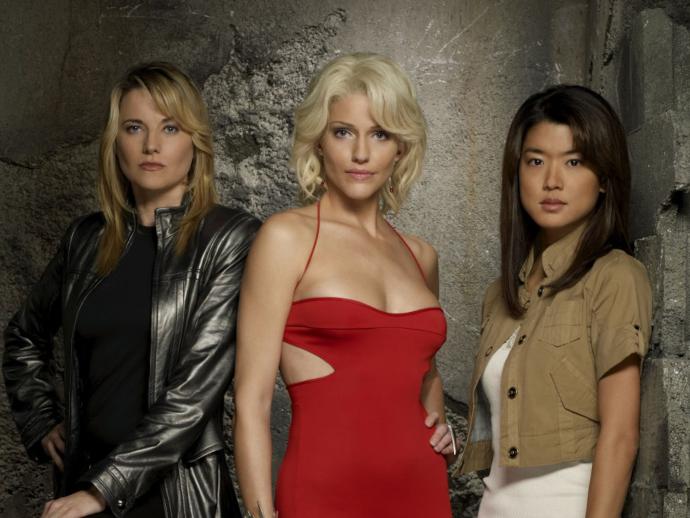 Available on Peacock Free? Yes, all 4 seasons.
Battlestar Galactica is a sci-fi TV series where the last remnant of humanity take to deep space aboard the Battlestar Galactica and the small fleet under its wing. They need to find the fabled planet of Earth before the robot Cylons wipe them out for good.
If you like hard science, this may not be the show for you. But if you love sprawling mythologies, high-concept mysteries, wrapped in plenty of action and military drama and political intrigue? Battlestar Galactica is the geeky TV series for you.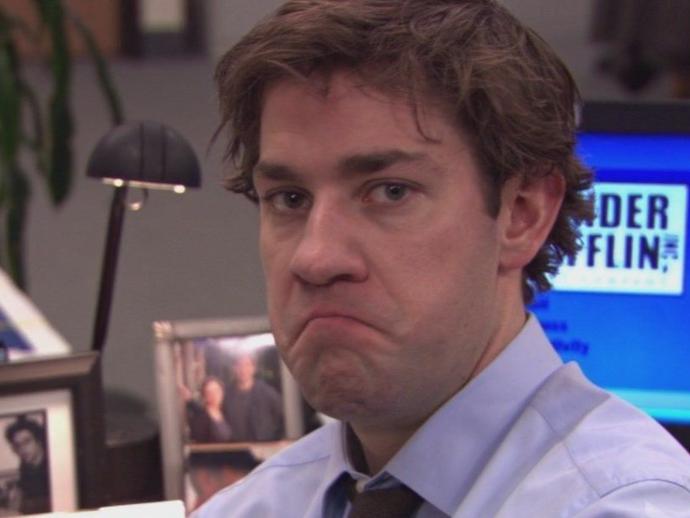 Available on Peacock Free? Yes, but only seasons 1 and 2.
The Office is a comedy series that satirizes the workplace experience of white-collar office workers. With its ensemble cast of archetypal characters, The Office manages to make the workplace into a setting that's fun, awkward, moving, and entertaining.
You already knew The Office was on NBC's Peacock, didn't you? Half the people who signed up for the platform did so simply to watch this series on repeat for the hundredth time.
But there's a reason why this show is so popular, and if you're going to watch Peacock, you can't overlook this one.