Every month, it gets harder to figure out which streaming services you need to watch a particular TV show.
And with more streaming services on the rise, keeping a tight lid on your streaming bills can be tough. You have to consider what you're willing to pay for, what you're willing to let go, and manage all of your different streaming subscriptions.
That's why NBC's Peacock streaming service is so refreshing.
The basic Peacock service is free and ad-supported. You can pay for access to more shows and fewer ads, but you're not locked out of the service if you don't want to pay (or can't afford to).
Here's a simple look at NBC's Peacock streaming service, including what you get for free and the benefits of Peacock Premium.
What Do You Get With Peacock Free?
Peacock offers a surprising amount of content for free.
Without paying a dime—or even entering credit card information—you can stream the first two seasons of The Office, all of Parks and Recreation, a smattering of Law and Order episodes, and all of the Peacock original series.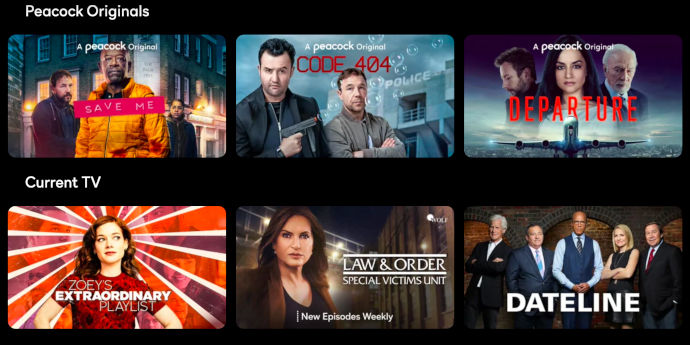 It's not just classic NBC shows either.
Syfy Channel series like Battlestar Galactica and Warehouse 13 are available, along with forgotten old-school sitcoms like 3rd Rock From the Sun and classics like Cheers.
Peacock also provides movies to stream on the free plan, although the selection is limited (reasonably so). Notable titles worth watching include Hanna, Burn After Reading, Fast Times at Ridgemont High, and the original Jumanji.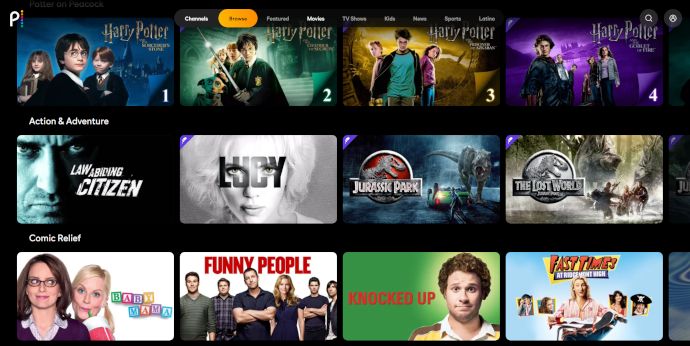 Yet while there are a good number of free movies to watch, the most popular and recognizable ones do require a Peacock Premium subscription.
On the one hand, it's nice to have free options. But it also feels carefully crafted. The free provisions are like loss leaders for NBC—they get you in the door.
Once you're invested in a few shows on the service, paying for Premium starts to feel like a good deal.
Is Peacock Premium Worth It?
Peacock Premium costs $4.99/mo.
Paying for Peacock Premium grants you access to everything on the service, and that's quite a lot of content.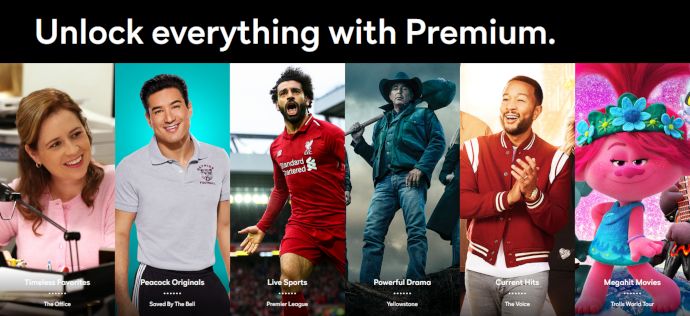 We're talking all 22 seasons of Law and Order, currently airing shows like Mr. Mayor and Chicago Med, plus many shows that aren't available to free viewers like Brooklyn Nine-Nine.
And there are the premium movies, as I mentioned above.
In addition to all the free options, you also get to watch movies like Jurassic Park, The Bourne Identity, and Casino. It may not be the best movie streaming service—Peacock is mainly for TV shows—but you're bound to find a few movies you'll enjoy watching.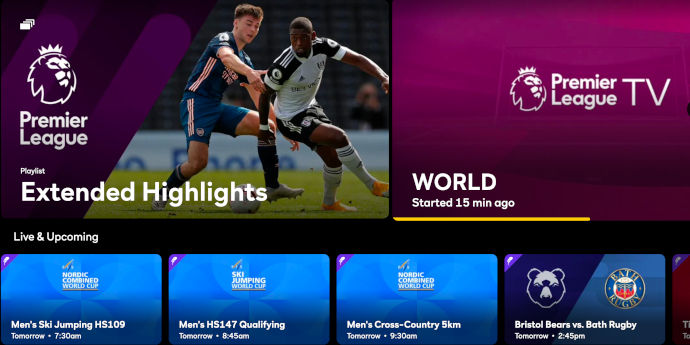 One area where Peacock differentiates itself from competitors is its live sports offerings.
As part of Peacock Premium, you get access to a fair amount of NBC Sports content, including Premier League. Peacock's biggest rival, Paramount Plus (formerly CBS All Access), doesn't offer similar live sports via CBS Sports.
The price of Peacock Premium is way lower than other streaming services, including Netflix, Amazon Prime, and HBO Max. If you're looking for bang for your buck, it's hard to ignore Peacock.
Does Peacock Have Ads?
Yes, Peacock Free and Peacock Premium show ads. But there is a third plan, called Peacock Premium Plus, that removes ads.
Peacock Premium Plus costs $9.99/mo.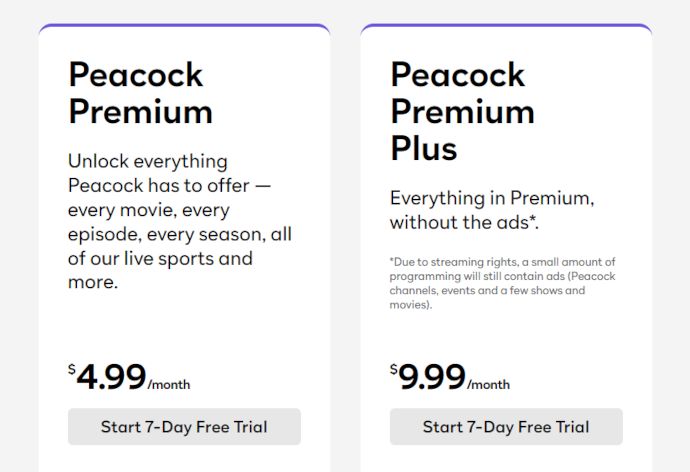 Due to licensing complications, some shows may still have ads even with Peacock Premium Plus, but the majority of them don't.
In addition to this, Peacock Premium Plus allows users to download most TV and movie titles for offline play with the mobile app.
Peacock Also Has Wrestling
In January 2021, NBC Universal announced that it would fold the WWE Network into Peacock. While none of this is available as part of the free plan, it is available as part of Peacock Premium.
This is a boon for WWE fans, as it means they can effectively get the same program for a lower price as long as they're willing to watch a few ads.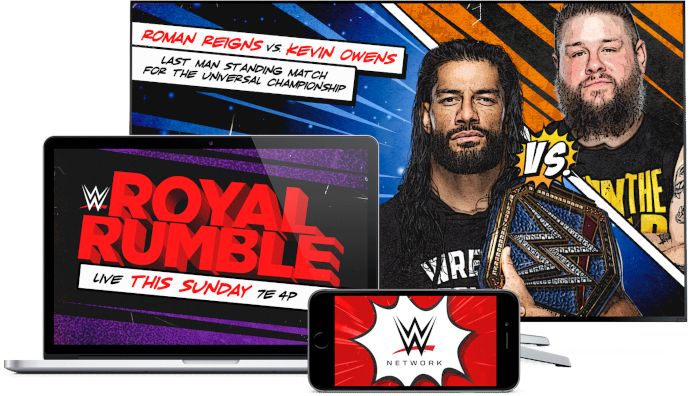 To kill ads, you can get Peacock Premium Plus. That's the same price you would've paid for WWE streaming, except now you get all the other perks of Peacock with it.
It's rare to see streaming services joining forces like this, especially in a way that benefits customers, but that seems to be the case here!
Looking for Live TV Streaming?
While Peacock has a lot of TV shows to offer, they're all on-demand viewing (except live sports). You don't get access to live NBC programming or live TV streaming.
You'll have to look elsewhere for that. But the good news is, you have options! There are still plenty of live TV streaming services available, and many of them are affordable.