While the Nintendo Switch is nowhere near as powerful as its gaming console peers on the market, it has become the go-to gaming console for certain genres.
RPGs, in particular, seem to be thriving on Nintendo's hybrid handheld system—perhaps because you can take your progress with you anywhere you go, whenever you want.
While there are plenty of big-name RPGs on the Switch, including smash hits like Fire Emblem: Three Houses and Xenoblade Chronicles 2, there are a handful of indie RPGs that also deserve some love.
Here are the best indie RPGs on Nintendo Switch worth playing! They bring some of that extra magic that indie games tend to have, making them solid additions to any Nintendo Switch player's collection.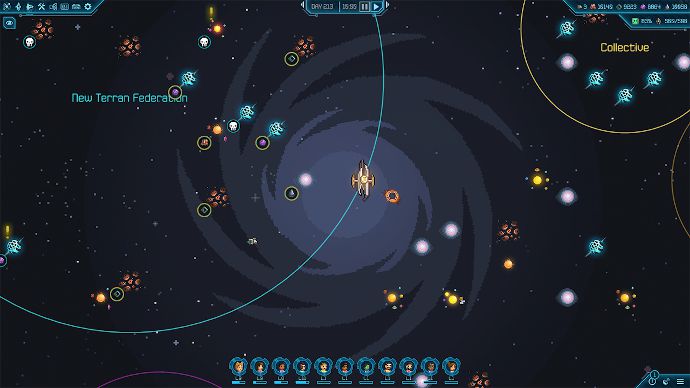 If you prefer a bit of complexity and thinking in your games, this is the game for you.
While Halcyon 6: Starbase Commander is an RPG, it also has many strategic elements, including a few gameplay mechanics that might remind you of FTL: Faster Than Light.
While most of the game takes place on the titular star base (there are base-building elements too), you also take a party on ground missions that feel more like a traditional RPG.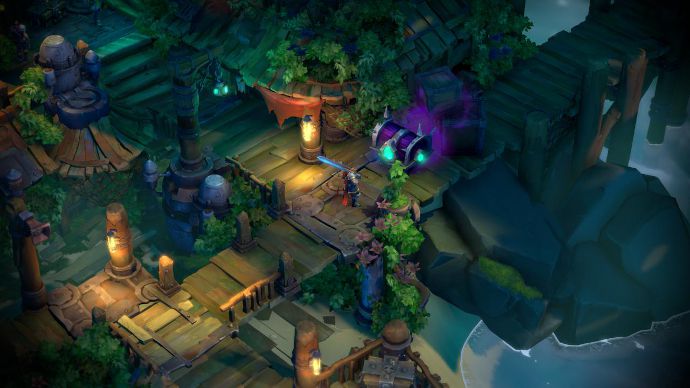 If you like JPRG-style combat and exploration but prefer Western-style art and storytelling, Battle Chasers: Nightwar is not a game to miss.
The artwork is by Joe Madureira ("Joe Mad"), who also wrote and drew the comic that the game is based on, so the visuals bear a similarity to the Joe Mad-designed Darksiders games.
Exploration takes place in a isometric, Diablo-style view, while battles are the traditional "your party on one side, enemies on the other." Combat is deep enough to be satisfying, but not overwhelmingly complex.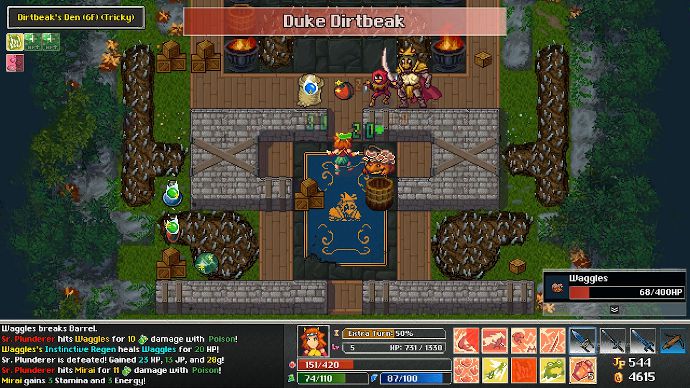 You'll find no shortage of roguelikes and roguelites on the Nintendo Switch, including the massively popular Hades. But Tangledeep combines roguelike elements with a 16-bit graphics style that wouldn't look out of place on the SNES.
The game also isn't prohibitively hardcore. If you're looking for a more mellow experience, you can change some of the settings so it's not as punishing.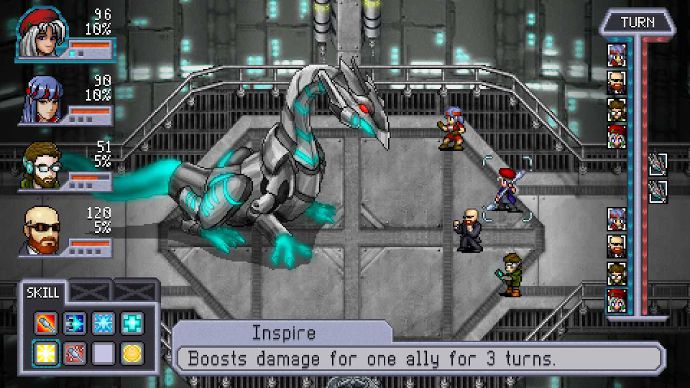 Take a base of science-fiction anime, throw in some 16-bit RPG action, and a dash of cyberpunk, and blend it all up! What do you get? Zeboyd Games' Cosmic Star Heroine in a nutshell.
This game takes inspiration from countless classic RPGs, much as Zeboyd's previous title Cthulu Saves the World did.
You'll find base-upgrading elements, similar to the gameplay in the Suikoden series. And enemies appear on screen, meaning they can be avoided and there are no annoying random encounters!
Image & Form's SteamWorld series has touched a variety of genres, from tower defense to platforming exploration and even a 2D take on XCOM-style tactical combat.
With SteamWorld Quest: Hand of Gilgamech, the SteamWorld universe enters the realm of RPGs with a card-based combat system reminiscent of Monolith Soft's Baten Kaitos.
This isn't a deck-building game. And it's not a roguelike, either. Think of it as a more traditional RPG with a few twists on gameplay: as you proceed through the story, you can upgrade and add new cards to your deck, giving you access to more powerful combat techniques and abilities.
Can't Get Enough Nintendo Switch?
Of course, you might burn out on indie RPGs if that's all you play. Even if you only stick to RPGs, sometimes you might want to play something with a bigger budget, a more expansive world, and just generally more things to do and see in the game.