Sports games on the Nintendo Switch are weird when you compare them to the sports games on other gaming consoles.
Even the major franchises—like EA's FIFA games—are inferior to the versions you'll find on other platforms. As a result, you need to be a little more creative when looking for Nintendo Switch sports games.
There are plenty of great options, of course, but you'll want to temper your expectations because they tend to be more arcade-style action games than realistic simulations.
Here are our picks for the best sports games on the Nintendo Switch that are worth checking out!
10. Windjammers 2
I mentioned that some of these games would be on the arcade-y side, and that couldn't be more true with Windjammers 2.
Windjammers 2 is a competitive disc-throwing game, a direct sequel with massive improvements on the original arcade game released in 1994.
This sequel updates the style of the game in a way that feels new while staying true to the original. It adds new gameplay tweaks in addition to new characters and environments, plus plenty of multiplayer options.
9. Mario Golf: Super Rush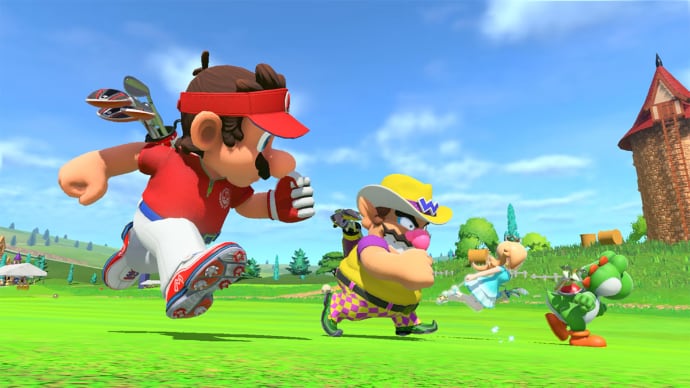 The Mario Golf series is legendary. Sure, Mario Golf: Super Rush may not hit the same heights as some of the best games in the series from previous Nintendo consoles, it's still a quality arcade golf game.
The only major issue with Mario Golf: Super Rush is that, compared to some other entries, the game content is limited.
While it may not have as robust of an adventure mode or as many courses as you might want to keep it from growing stale, the actual golf gameplay feels great and Mario Golf: Super Rush is quite enjoyable to play.
8. Super Mega Baseball 3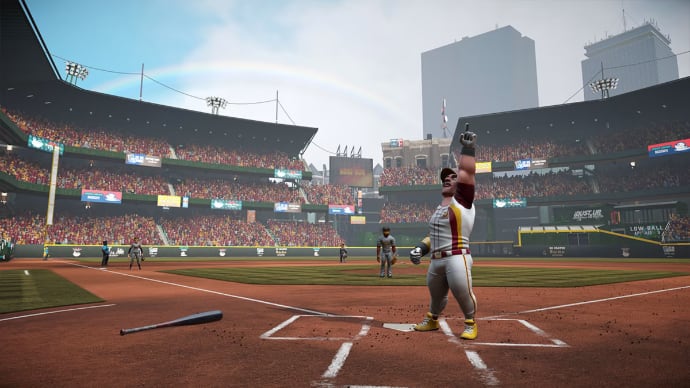 Super Mega Baseball 3 doesn't take many risks when compared to most other baseball video games, but it does successfully deliver the same solid, cartoony baseball gameplay that its predecessors were known for.
Don't worry, it isn't super crazy or unusual. This is far from the NFL Blitz of baseball games. Rather, it's just a more accessible type of baseball game.
While there are some arcade touches, Super Mega Baseball 3 takes its baseball seriously, so fans of the sport will find plenty to like here.
7. NBA 2K Playgrounds 2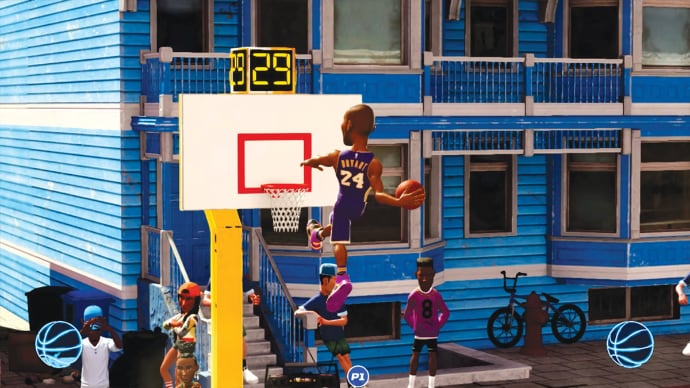 NBA 2K Playgrounds 2 calls to mind classic basketball video game series like NBA Jam and NBA Street.
Does it come close to the same heights as those franchises? No, but NBA 2K Playgrounds 2 proves that there's still plenty of room on the market for a more casual-style basketball game. It's certainly closer to those games than it is to, say, NBA 2K23.
NBA 2K Playgrounds 2 doesn't feel that different compared to its immediate predecessor. It's really just more content with the same core gameplay, but that alone makes it a worthwhile buy.
6. Mario Strikers: Battle League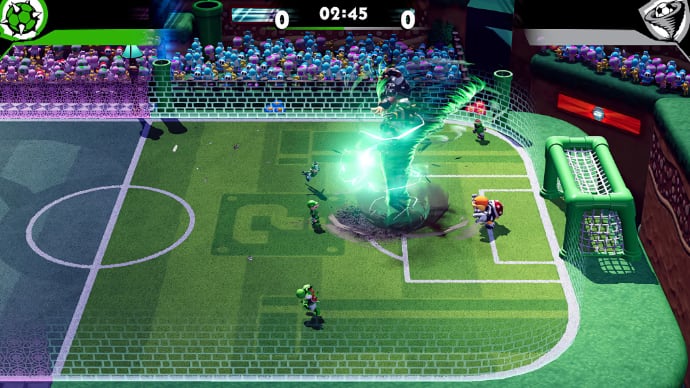 Like Mario Golf: Super Rush, Mario Strikers: Battle League is the latest in its own spin-off series of Mario-themed sports games—in this case, we're talking soccer with superpowers.
Mario Strikers: Battle League is solid in terms of gameplay and presentation, but it just feels like it could use more content. If Nintendo were to add more to the game, it would be a classic arcade soccer game.
As it is, Mario Strikers: Battle League is still a great game that's a lot of fun to play, especially if you're playing against friends.
5. Lonely Mountains: Downhill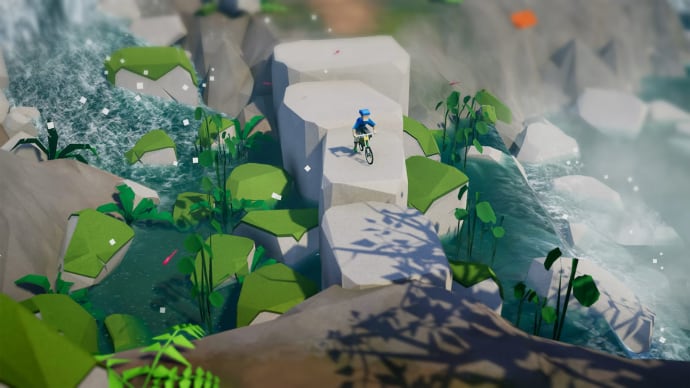 Lonely Mountains: Downhill is a game about mountain biking, but in some ways it actually feels like the classic game Marble Madness.
There are multiple paths you can take on each route down the mountain, and there's a feel of controlled chaos to the proceedings. The goal is to make it down without hitting obstacles or falling off cliffs.
There's also a score-chasing element to Lonely Mountains: Downhill, where you're constantly aiming to improve your times to unlock more to do, making it surprisingly addicting.
4. Mario Tennis Aces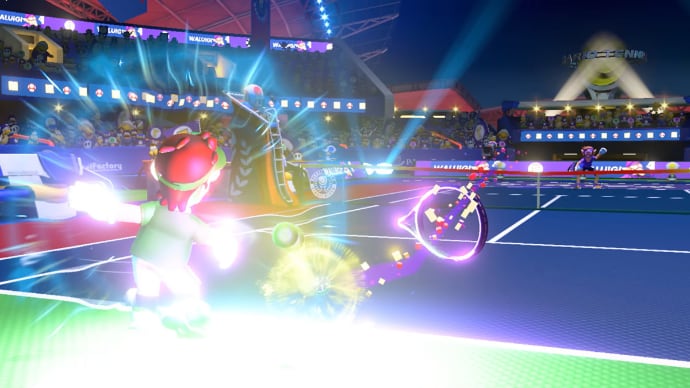 As with the other Mario-themed Nintendo Switch sports games, Mario Tennis Aces suffers the same pros and cons: it's really fun to play, especially with a group via local multiplayer, but it could use more content.
Whether you're playing with the new Zone Shot superpower feature or the stripped-down basic version of just tennis, Mario Tennis Aces can be a jump-out-of-your-seat-while-yelling sort of affair.
But if you're looking for a meaty single-player mode? Well, you're not going to find it in Mario Tennis Aces.
All in all, Mario Tennis Aces's frantic take on arcade tennis is absolutely worth playing, and it doesn't overstay its welcome.
3. Nintendo Switch Sports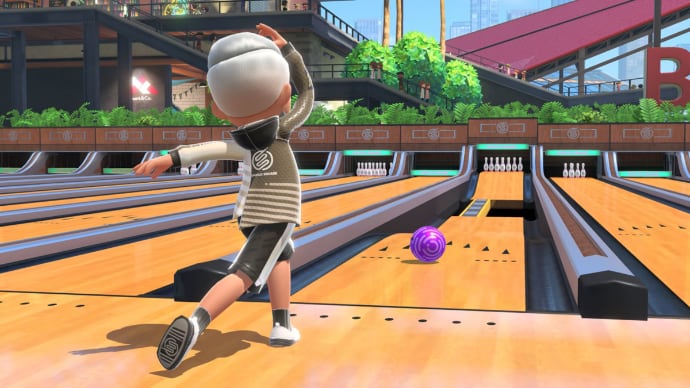 Ever since the original Wii Sports, the Nintendo name has been inextricably linked with sports-based party games.
For good or bad, not all of the sports from Wii Sports were transported over to the more recent Nintendo Switch Sports. You may miss some of your favorites, but there are some new ones worth falling in love with, too.
Overall, the games featured in Nintendo Switch Sports offer slightly deeper mechanics and a more robust experience, making great use of the Joy-Cons in ways we've rarely seen throughout the console's lifespan.
2. Golf Story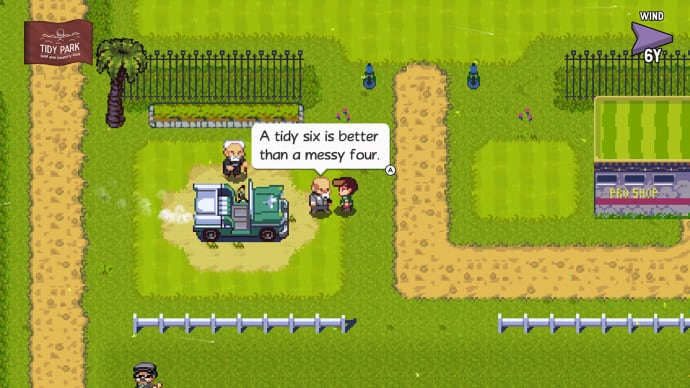 As the name hints to, Golf Story is far from an accurate golf simulation. Instead, this is a golf game with RPG elements, heavily inspired by older games like Mario Golf: Advance Tour.
In Golf Story, the sport of golf is essentially a combined battle system and puzzle system, which comes into play between stretches of RPG-like exploration and narrative progression.
The system is surprisingly well-developed with fun mechanics. While there is a sequel available—called Sports Story—I still maintain that Golf Story is a tighter and superior experience overall.
1. Tony Hawk's Pro Skater 1+2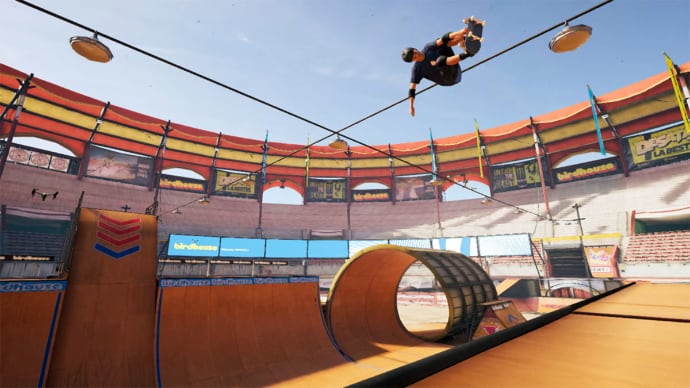 The Tony Hawk series, especially the earlier games, seem to transcend the sports genre. Nearly everyone who plays them has a great time, regardless of how they feel about actual skateboarding.
Tony Hawk's Pro Skater 1+2 proves that the early success of the franchise wasn't just a passing fad. The games still play well even today—and getting both games in one package is great!
While the visual fidelity may not be up to snuff with its PlayStation and Xbox counterparts, being able to play Tony Hawk's Pro Skater 1+2 in handheld mode is worth the tradeoffs.