The Nintendo Switch has far more third-party games than previous Nintendo platforms, and some of the best games from the PC, Xbox One, and PS4 have made their way onto Nintendo's portable home console hybrid.
In fact, some of the best games on the Nintendo Switch are ports from other gaming platforms.
While the console doesn't pack the same level of power as an Xbox One or PS4, with a little work from developers, it's able to handle plenty of games, and they look damn good.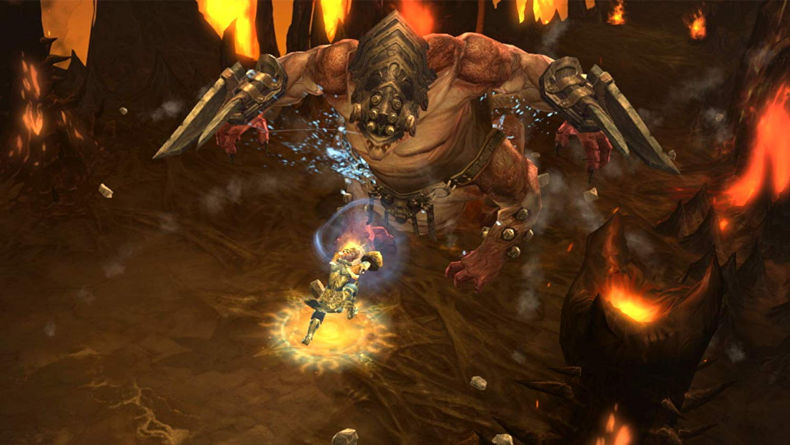 Original platform: PC
Diablo III is the undisputed king of action RPGs (though Path of Exile is certainly nipping at its heels). After an initial release on PC, Blizzard eventually brought the game to Xbox One and PS4, which opened a door for a Nintendo Switch port.
All in all, the Switch port looks and feels great. It comes with the original game and all of the expansions, so it's not a bad value.
The style of game is perfect for playing on the go since you can hop in, kill some enemies, and hop right back out (good luck with that, though, because the game is super addictive).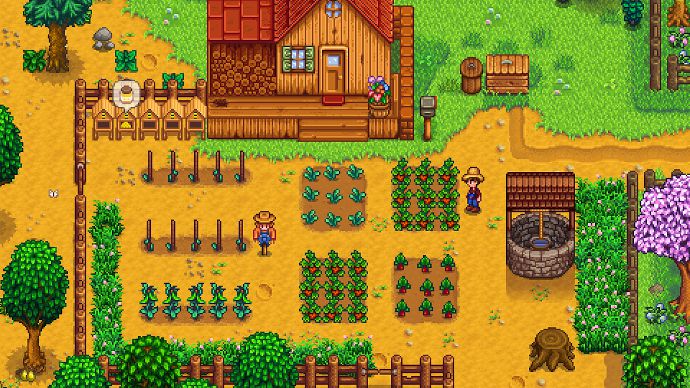 Original platform: PC
Stardew Valley is a very relaxed game at times, but it can also become frantic and intense when the time is right. It's that ebb and flow that makes it a fun game.
Basically, your character has inherited a farm and you're forced to grow the farm while forming relationships with the other characters in town.
The simple art style of the game makes it perfect for the Nintendo Switch, as it doesn't require any intense 3D graphics that'll push the Switch to its limit.
It's the kind of game you can get really sucked into, which makes it perfect for playing while traveling when you need to kill some time.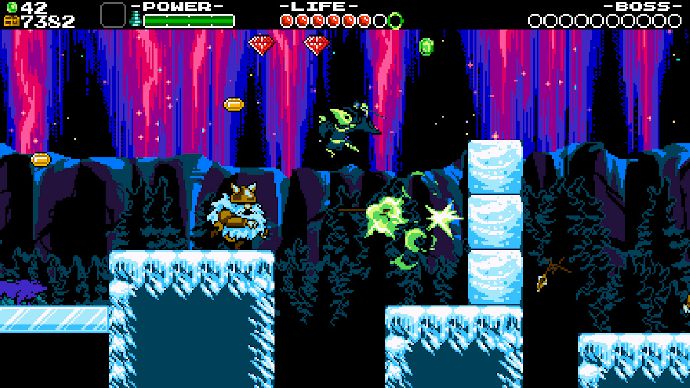 Original platform: PC, 3DS, Wii U
This is the complete version Shovel Knight that comes with the base game and all of the downloadable content. That means you get all three additional campaigns, which are like games unto themselves.
The depth offered by Shovel Knight is shocking, as you don't expect to get so much game from a platformer with an 8-bit art style, but that's the beauty of this game. It's difficult, intense, and fun. And best of all, it's cheap!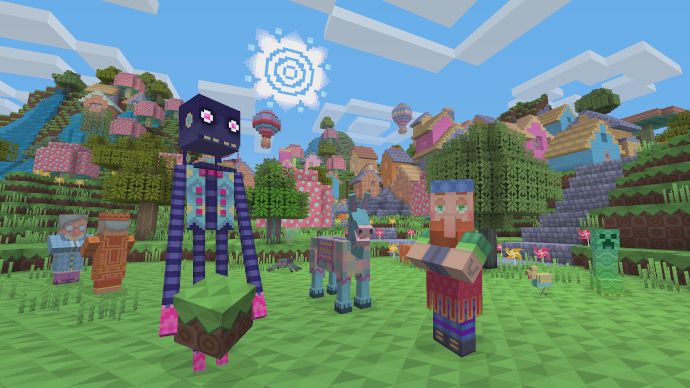 Original platform: PC
Is there anything I can say about Minecraft that hasn't been said before? It's one of the most popular games ever made, and it's available on the Nintendo Switch with a fantastic port that runs extremely well.
The Switch version comes with multiplayer for up to four players on the same console and up to eight with online play.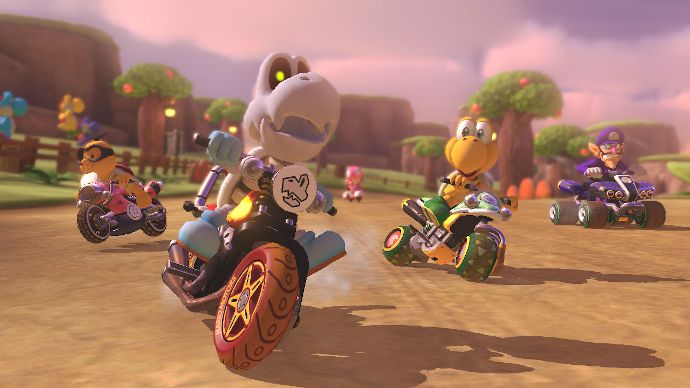 Original platform: Wii U
While most of the games we're looking at today come from non-Nintendo platforms, this one actually comes from the Wii-U. It's essentially the same game as Mario Kart 8 on Nintendo's previous console, but it comes with some pretty nifty enhancements.
Whether you're looking for a fun single player experience or you're looking for something to play with friends on your Switch, Mario Kart 8 Deluxe is exactly what you need.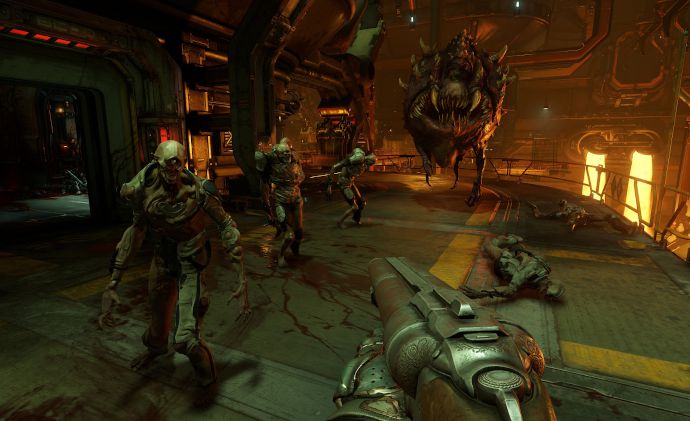 Original platform: PC, Xbox One, PS4
Doom is one of the most surprising gems from the early days of the PS4 and Xbox One. No one quite expected a reboot of the beloved shooter franchise to be so good, but it is!
Surprisingly, the game actually translates pretty well to the Nintendo Switch, in spite of the console being far less powerful than the Xbox or PlayStation.
Still, it scales well and plays well in both handheld and TV mode. If you've somehow not experienced Doom yet, the Switch is the perfect place to do it.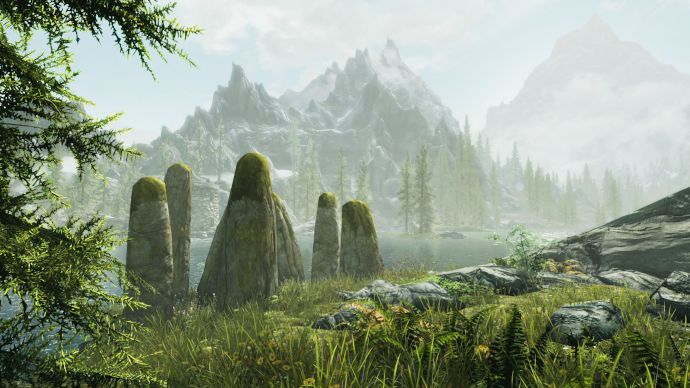 Original platform: PC, Xbox 360, PS3
Is there a platform that doesn't have Skyrim on it yet? Since the game released on Xbox 360, PS3, and PC, it has been ported to just about everything that can play a video game, and the Switch is most certainly no exception.
Because the power of the Switch is pretty comparable to the previous generation, Skyrim runs perfectly on the console. With the RPG potentially featuring over 100 hours of content, it's a tremendous value.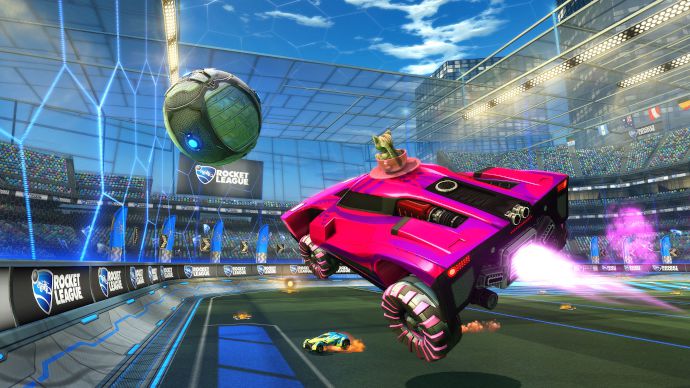 Original platform: PC, PS4
Rocket League is an incredible game that features cars playing soccer. It can be played one-on-one, two-on-two, and three-on-three, so it's a great game for playing with friends.
One drawback is that a lot of the run of Rocket League comes from playing online, so it's not the best portable game. However, if you're somewhere with internet, you can never go wrong with some soccar.