There aren't many video gaming subscription services that offer the level of value that Apple Arcade does. There are so many games included for the affordably low price of $4.99 per month.
When you think about how most AAA games have a base cost of $60 plus additional DLC, you can really appreciate the value of a cheap monthly subscription like this. It's like going to an all-you-can-eat buffet versus going to a traditional restaurant.
But like any buffet, the biggest problem with Apple Arcade is that the good content is few and far between, buried under a lot of mediocre content that you have to sift through. Or we can do the sifting for you!
If you're thinking about getting Apple Arcade but aren't sure if it's worth the cost, here are the best Apple Arcade games that might convince you to pull the trigger.
13. Grindstone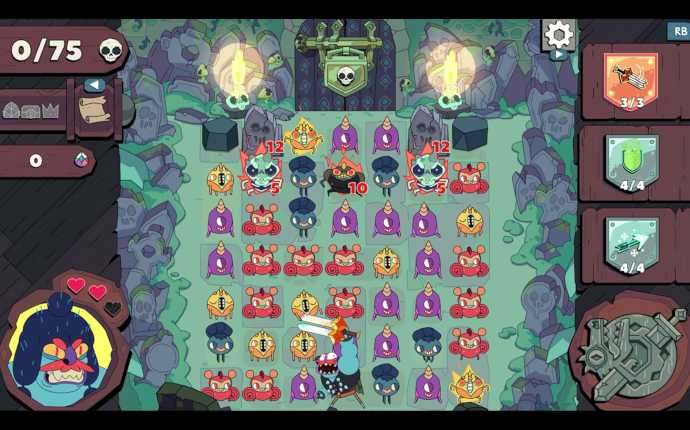 Devices: Mac
Slash your way through 150 levels of puzzle-solving action in Grindstone as you climb to the top of Grindstone Mountain while vanquishing the creeps inhabiting it. Loot items, craft gear, and defeat bosses for treasure!
Grindstone is an absolute gem of an indie game. If you're a fan of puzzle games with additional mechanics, Grindstone is the game for you. It's actually one of my favorite mobile games ever, so take that for whatever it's worth.
12. SP!NG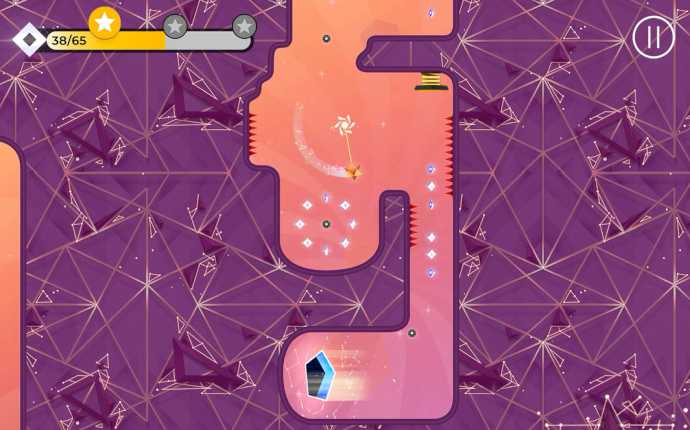 Devices: Mac, iPhone, iPad, Apple TV
SP!NG is a peaceful little game that only requires one touch to play. Tap to hook onto the nearest joint so you can swing, then release to let go and use your momentum to move around.
Collect gems, avoid hazards, and make it to the end of every level. It's ingeniously simple yet addictive. And with over 180 levels and daily challenges, it'll keep you occupied for quite some time.
11. Fantasian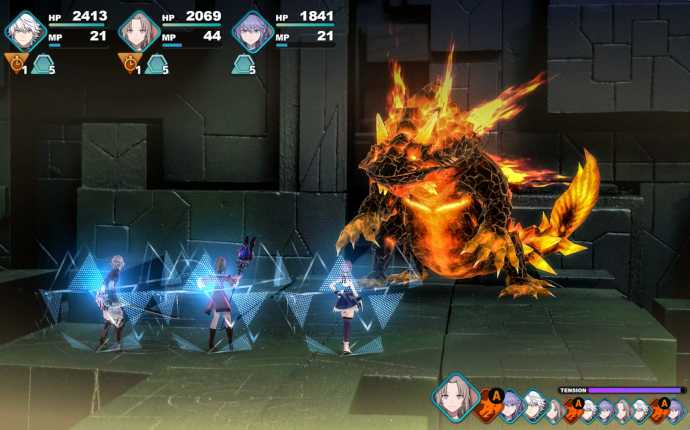 Devices: Mac, iPhone, iPad, Apple TV
Created by the same mind behind the original Final Fantasy and accompanied with a soundtrack by Nobuo Uematsu, Fantasian is a mobile JRPG that's unique for combining 3D characters with physical environments based on real, handmade dioramas.
This story-centric RPG experience has some interesting twists—particularly in the combat system—that involve sending monsters into dimensional dungeons, discovering and collecting memories, and other bits that encourage exploration of the full story.
10. Cat Quest II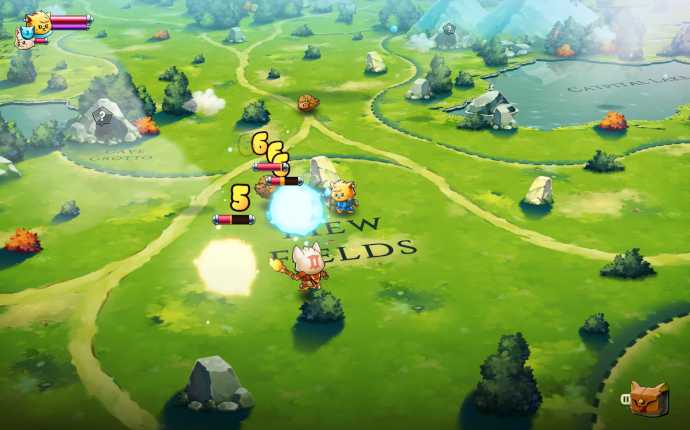 Devices: Mac
Cat Quest II is an open-world action-RPG that takes place in a world of eternal war between cats and dogs. Play as both cat and dog as you explore their respective kingdoms and the adventures that await.
You'll find all the same greatness of the original Cat Quest with even more weapons, more spells, and more passive abilities wrapped up in a new story that's just as engaging. There's even a new character switching mechanic that spices things up further!
9. Inmost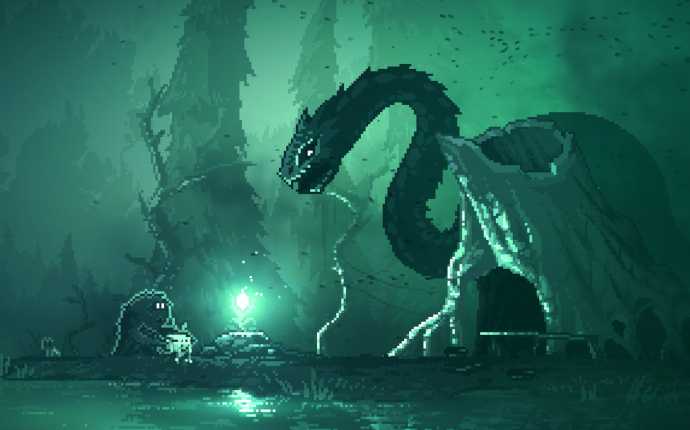 Devices: Mac
The developers behind Inmost describe it as an "atmospheric, story-driven puzzle platformer." And while that description is technically correct, it completely leaves out one thing: how much this touching game will mess with your emotions.
While most Apple Arcade games are lighthearted, happy, or even downright zen, Inmost is atmospheric, deep, and sincere. Seriously, get ready to get all up in those feels when you play this one.
8. Exit the Gungeon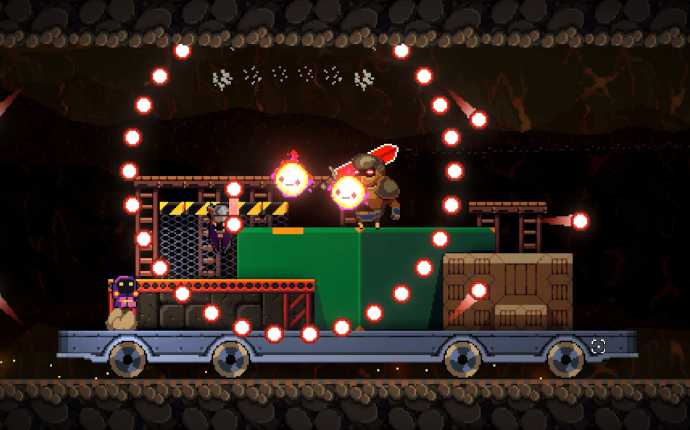 Devices: Mac
Do you like challenging platformer games that make you cry for mercy? If so, then you'll love Exit the Gungeon. This spin-off of the beloved indie hit Enter the Gungeon brings much of the same loot-chasing, dungeon-crawling experience... in sidescrolling format!
It definitely feels like its own game, but still captures the spirit of the original. Just make sure you're mentally prepared for a hard game—this one will make you suffer through many retries.
7. Butter Royale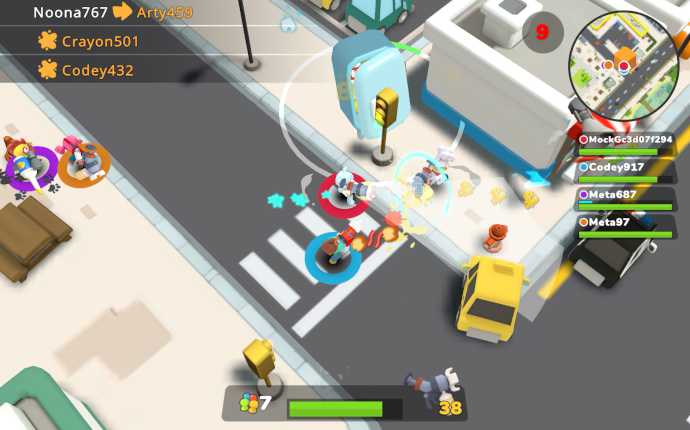 Devices: Mac
Butter Royale is a silly and streamlined take on the battle royale game genre. Join 31 other players in fast-paced, last-man-standing food fights where you shoot sauce, throw bread, and cover in milkshake.
There are over 80 characters, tons of hilarious weaponry, and special powerups to give you an edge. You can play solo OR you can team up with friends to play in the 4v4v4v4v4v4v4v4 squad mode. It's the perfect game for bite-sized yet thrilling action!
6. Agent Intercept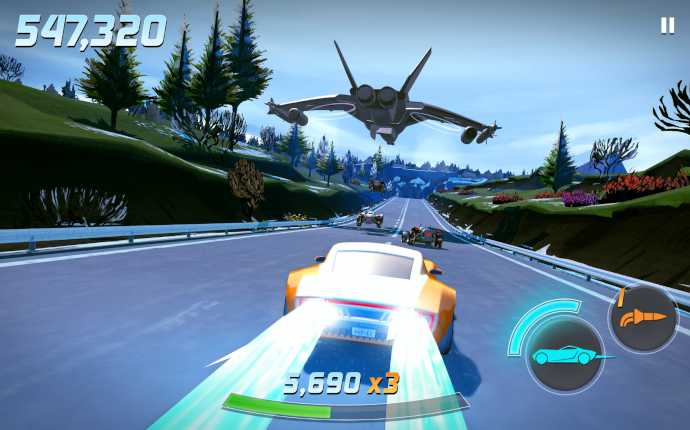 Devices: Mac
Agent Intercept is an action-packed racing game that puts you behind the steering wheel of a high-tech transforming vehicle. Chase down the bad guys while drifting (across asphalt, water, dirt, snow, and more) and firing off all kinds of high-tech weapons.
The game just feels great to play. And to top it off, Agent Intercept has ever-changing series of competitive missions and challenges where you can rank your skills against others.
5. Sneaky Sasquatch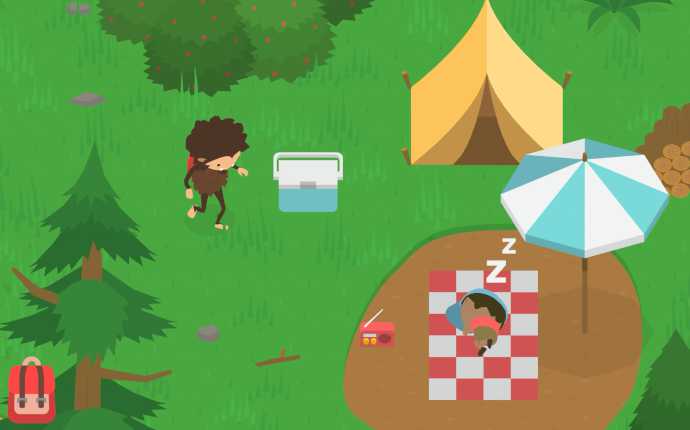 Devices: Mac
Sneaky Sasquatch is such a goofy game with a feel-good vibe and aesthetic. This stealth-action game has you playing as a sasquatch who needs to perform various tasks without getting caught.
It's an absolute joy to play—whether you use touchscreen controls or plug in a controller—and it's the sort of game that'll have you smiling like a goof the whole time. Plus, it's surprisingly replayable thanks to the sheer amount of stuff you can do!
4. Crossy Road Castle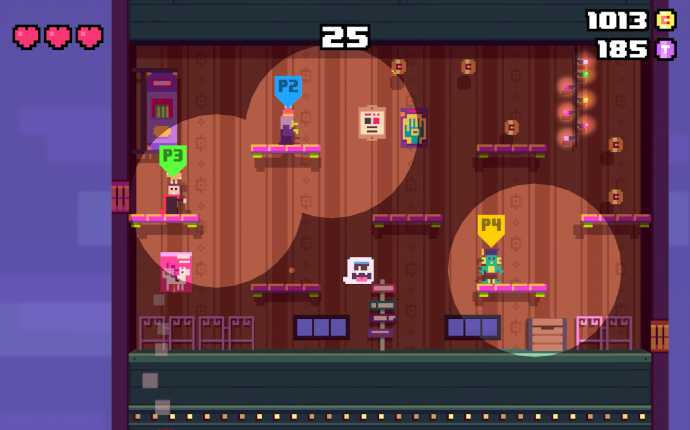 Devices: Mac
Remember Crossy Road? The Frogger-inspired infinite runner where you try to go as far as you can while dodging cars and hazards? Now you can test your platforming skills with Crossy Road Castle!
Join up to 3 friends as you cooperatively venture through an endless tower of crazy rooms. The rooms are different every time—procedurally generated—and there are tons of collectibles to keep you trying again, and again, and again...
You can also play Crossy Road Castle offline, either solo or with friends (by hooking up game controllers).
3. Roundguard
Devices: Mac
Have you ever wondered what it'd be like to play a pinball-inspired dungeon crawler? Well, wonder no more because that's Roundguard in a nutshell! Defeat monsters, collect loot, and master the laws of physics in this stylish and action-packed experience.
Choose between the Warrior, the Rogue, or the Wizard. Take on quests from all kinds of quirky characters. Dungeon layouts are procedurally generated every time. When you die, that's it—but you can bring one trinket with you to your next playthrough.
2. Sayonara Wild Hearts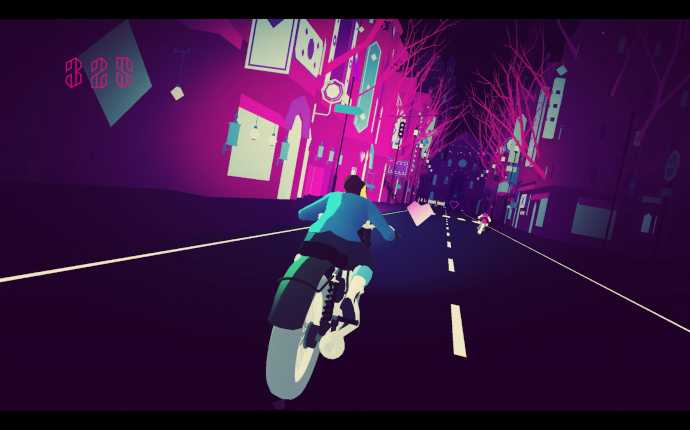 Devices: Mac
While Sayonara Wild Hearts isn't exclusive to Apple Arcade, that doesn't make it any less worthy of a mention. This high-octane arcade-style endless runner is one of the best games on Apple Arcade, and it serves as a great reminder of how good the subscription's value is.
Whether you're driving a motorcycle, hitching a ride on the back of a moose, or swimming through deep water, Sayonara Wild Hearts is one of the most psychedelic gaming experiences out there. And it's all set to an addictive soundtrack of custom pop music!
1. World of Demons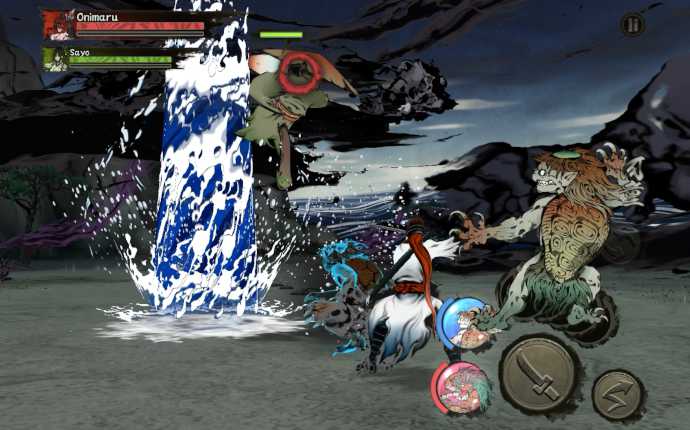 Devices: Mac, iPhone, iPad, Apple TV
Made by the same company behind popular hits like Bayonetta, Astral Chain, and Nier: Automata, World of Demons is another action-packed hack-em-up game where you play as a samurai who controls "yokai" (supernatural spiritual beings) to fight against evil "oni."
Not only is it thrilling and fun, but World of Demons is extremely stylish and a treat for the eyes. There's just so much to enjoy here—most of all being the fact that it can play on nearly any Apple device.