If you're just revisiting Super Mario Bros. 3 for the 80th time and that's all you ever play, you're probably good with the tinny sound coming out of your TV or laptop speakers.
But in any other situation—whether you have loud roommates or bustling family members, or you want to communicate with your teammates in-game, or you need solid sound quality to locate your enemies in a 3D world—you're likely going to need a proper gaming headset.
Gaming headsets come in all shapes, sizes, and budgets, but for the most part, they're meant for one thing: playing video games.
The ASUS ROG Delta S, which fits right into the company's "Republic of Gamers" line of products, is first and foremost a gaming headset. That said, it can also double as a daily-driver set of headphones—even if your audio needs lean toward higher fidelity sound.
We got a chance to review the ASUS ROG Delta S, and here's what you need to know if you're thinking about getting one.
My review unit was provided for free, but my opinions are my own and haven't been influenced in any way.
What We Like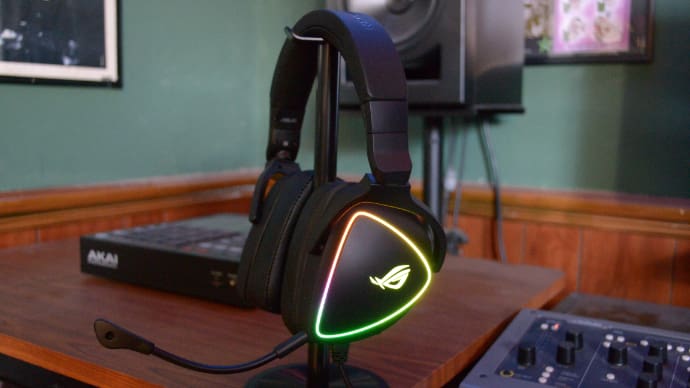 The first thing I noticed when putting on the ASUS ROG Delta S gaming headset is how comfortable they are.
Comfort
While this is a common feature that many gaming headset manufacturers boast about, I rarely find myself impressed by how actually comfortable they are—but in this case, they really are comfortable for long sessions due to the large, cushioned ear pads and headband.
ASUS also includes a second set of ear pads in the box, which are thinner than the default ones. If you prefer less sound isolation—for example, on your commute—then the thinner ear pads offer similar comfort while letting you hear what's going on around you more easily.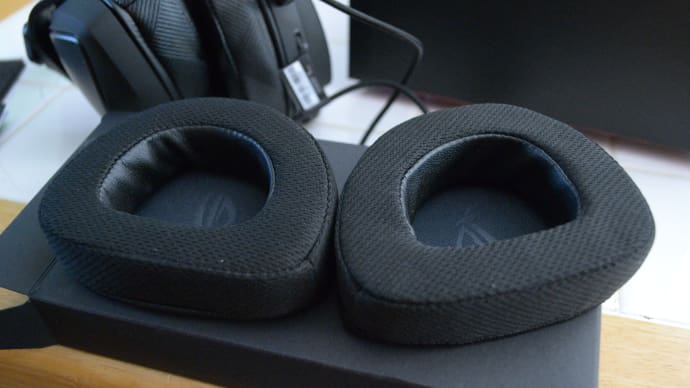 Before we get to the gaming aspects, I first want to talk about listening to music through this headset.
Sound Quality
I'm an audio enthusiast, so I own a few high-end headphones. While the ASUS ROG Delta S doesn't really match them in terms of pure audio quality, they certainly sound a lot better than many of the headphones and headsets I've tried in the same rough price range.
The sound is far from neutral—these are meant for gaming, after all—but they treat music nicely, which is largely due to the quad-channel digital-to-analog converter (DAC) inside.
What that means is that this headset keeps the entire audio signal path in the headphones themselves, meaning the cheap DAC in your laptop never has a chance to touch the audio and spoil its sound.
Hi-Res Audio
If you're a fan of high-resolution (hi-res) audio, you're going to like these even more. The ASUS ROG Delta S includes a Master Quality Authenticated (MQA) decoder, which provides near-lossless sound streams at lower data rates for near-perfect audio quality.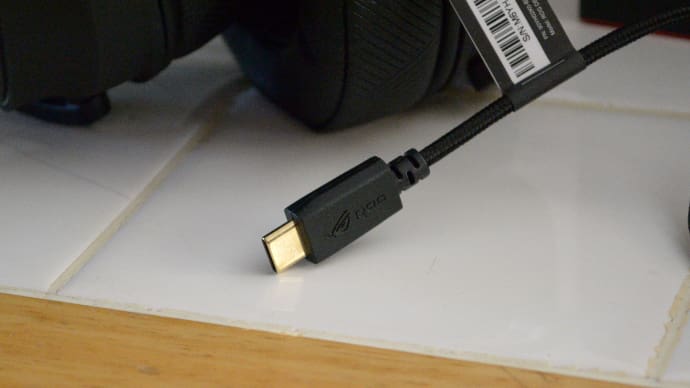 Not every streaming service or digital music retailer supports MQA, so not everyone can take advantage of this feature. But if you subscribe to Tidal (or any other service that uses MQA), this gaming headset will benefit from that regardless of where you're listening.
Positional Audio
Positional audio is also very nice. This lets you easily pick out, for example, where those footsteps are coming from in a multiplayer match. These don't support Dolby or DTS technologies (found in more expensive gaming headsets), but it's still precise enough for when it counts.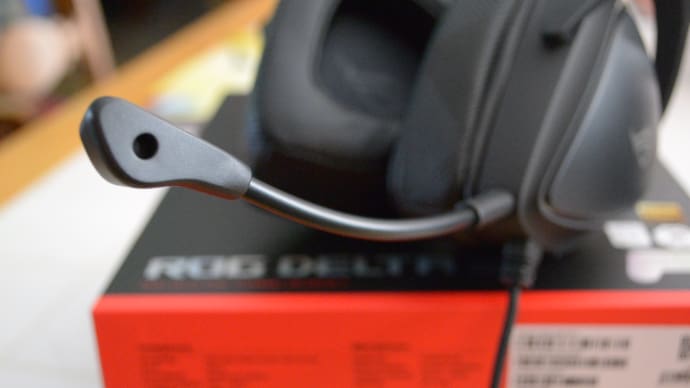 Finally, there's RGB lighting—because this is a gaming headset and all gaming peripherals apparently need RGB lighting these days.
ASUS has added RGB lighting to the sides of the ear cups. This doesn't do much, practically speaking, but if you're streaming or just want to stand out at a LAN party, the effect certainly is striking.
What We Don't Like
If you sit close to your desk or couch, the length of the cable included with the ASUS ROG Delta S gaming headset should be adequate.
But if you try to move more than a few feet away, you're going to need an extension cable. Cables that are too long pose their own problems, but it would have been nice to see an extension cable included in the box.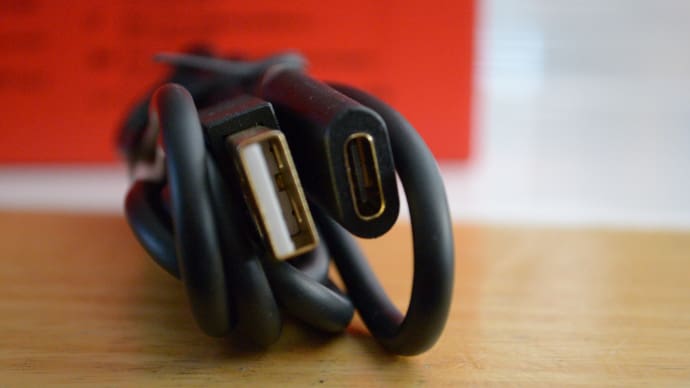 While the D-shaped ear pads are surprisingly comfortable, this decidedly not-ear-shaped design does have a downside.
Sound Leak
Compared to other similarly priced headsets, this shape results in substantially greater audio leak. This isn't always an issue, but you may end up bugging co-workers or the people you live with, especially if you listen to loud music or play games at high volumes.
USB Audio Only
The biggest downside of the ASUS ROG Delta S really has nothing to do with the headset itself, at least in a literal sense. This gaming headset only uses USB audio, meaning it doesn't support standard 3.5mm or 1/4-inch headphone connections.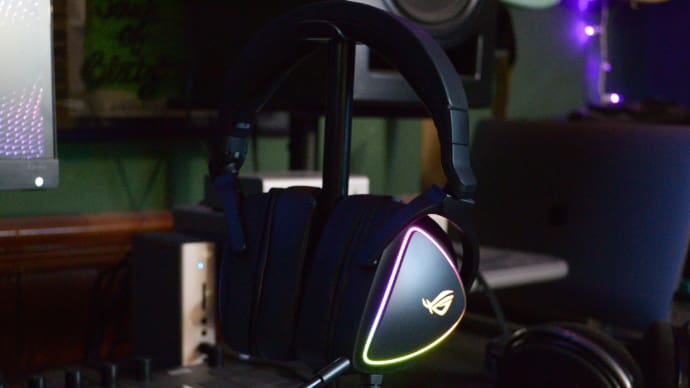 In most cases, this isn't an issue. If you want to use the headphones with a computer, for example, you can use the USB-C connection or any USB adapter for older computers. That's also the case for gaming consoles, with one notable exception: Microsoft's Xbox consoles.
Because the Xbox One and the newer Xbox Series X|S consoles don't use open USB audio, this headset isn't compatible with them. That's fine if you're not an Xbox fan, but it might be nice to have a single headset that works with any PC or console—and this isn't that.
The Bottom Line
The ASUS ROG Delta S may not be the perfect gaming headset, but considering its price and comfort, this headset gets a lot more right than it does wrong. It's an easy one to recommend.
If you're looking for a solid gaming headset that isn't loaded with fancy features that bloat its price tag, this is a solid choice.
Unfortunately, it's not a practical choice for anyone who games on Xbox devices, but it's good for anyone who prefers to game on PCs, PlayStations, or Nintendo systems.
Add in the hi-res MQA functionality and you've got a headset that can hold its own in your favorite first-person shooter, on Zoom calls, and while kicking back with some music at the end of the day.
ASUS ROG Delta S Gaming Headset
ASUS ROG Delta S Gaming Headset
The ASUS ROG Delta S gaming headset isn't perfect for every situation, but it's a solid gaming headset that can also function as daily-driver headphones—even if you need higher fidelity sound.
The ASUS ROG Delta S gaming headset isn't perfect for every situation, but it's a solid gaming headset that can also function as daily-driver headphones—even if you need higher fidelity sound.
The Good
Comfortable to wear for hours at a time
Excellent audio quality for the price range, with built-in quad-channel digital-to-analog converter
Supports high-resolution audio (hi-res) and Master Quality Authenticated (MQA) audio
Supports positional audio for 3D video games
RGB lighting options are fun to play with
The Bad
Doesn't work on the Xbox Series X|S
Wired cable is on the shorter side without an option for longer alternative