For a long time, e-bikes and e-scooters were only viewed as cheap modes of transportation to get you around your local neighborhood or across the golf course from hole to hole.
But now? E-bikes and e-scooters have come a long way and people are starting to see that there's more to them than simply being a practical way to grab groceries from the market down the street.
Manufacturers have added a lot more power to the motors, making e-bikes and e-scooters more suitable for hobby and recreational use. E-bikes and e-scooters can now ascend hills and boast top speeds of 24mph or more (depending on a country's laws and restrictions).
If you're a geek like us, you might be surprised to find that e-bikes and e-scooters can make for a super fun hobby. Here are some reasons why, and a few recommendations to get you started.
1. They Can Take You Further Than Regular Bikes and Kick Scooters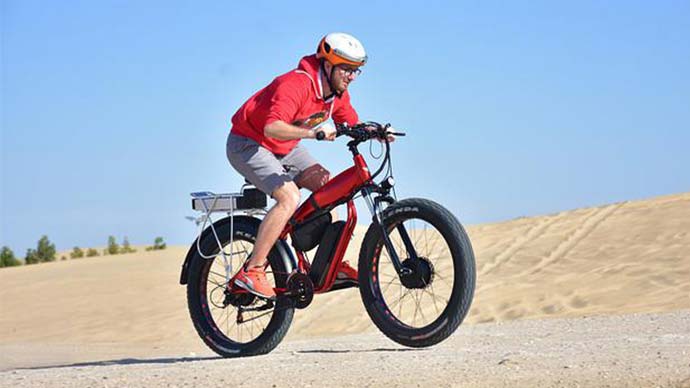 There are a few types of electric bikes, including ones that require pedaling but add power through an electric motor, ones that have optional pedal assistance, and ones that don't have pedals.
Because of the electric motor, pedaling is far easier than it is on a normal bike, meaning you won't tire as easily and you can travel much farther than you normally can.
The electric motor also makes it a lot easier to go uphill without straining your legs, going out of breath, or needing to hop off and walk the rest of the way up. Every ride becomes that much more enjoyable.
2. E-Bike and E-Scooter Group Rides
There are many e-bike and e-scooter riders out there, and as with any hobby, there are groups who get together to share their passions.
Not only is this a great way to meet new people and make new friends, but riding groups make riding more interesting and fun. You can socialize while exploring new places together instead of going alone, which can also be safer depending on where you're going.
Of course, you can also compare your units, get advice on how to improve or upgrade your ride, and even swap rides so you can try out someone else's e-bike or e-scooter.
3. They're Much Quieter Than Gas
Most people don't care for the loud mufflers attached to traditional motor vehicles. The noise pollution is annoying, irritating, and disruptive—especially when you're riding through a calm residential area.
E-bikes and e-scooters run on electromagnetic mechanisms, which turn the wheels and propel the unit with minimal sound (unlike gas-powered units that use loud combustion processes).
4. They Produce Less Carbon Emissions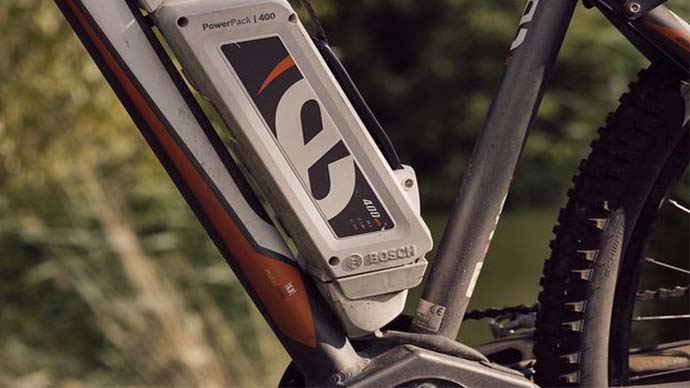 All gas-powered vehicles emit carbon byproducts from burning fossil fuels. These emissions aren't just bad for the long-term health of the environment, but they're also harmful to the human body.
E-bikes and e-scooters use stored electric energy and don't rely on combustion, so they don't produce carbon byproducts. If you're environmentally conscious, e-bikes and e-scooters can be a great way to make your life greener without giving up transportation.
5. They're Lighter and More Compact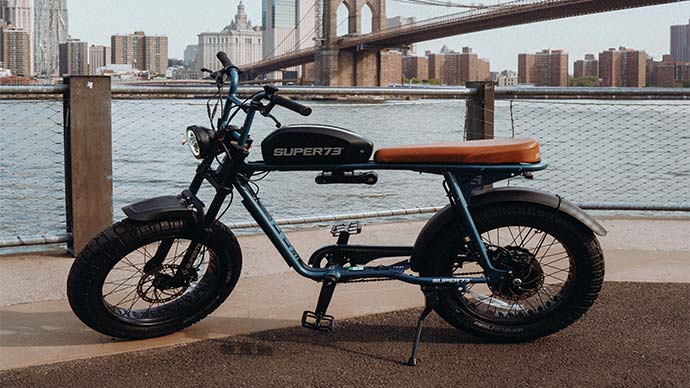 Compared to traditional gas-powered motorcycles and scooters, e-bikes and e-scooters are far lighter and more portable.
Because they don't have massive components needed for combusting fossil fuels, some e-bikes and e-scooters can be folded up. This makes them easier to store (e.g. if you live in a tight apartment) and easier to transport (e.g. you can take them on a train).
The weight of the unit also affects performance: the lighter the unit is, the less energy is needed to run the vehicle. That makes e-bikes and e-scooters more energy efficient than their gas-powered counterparts.
6. They're Generally Cheaper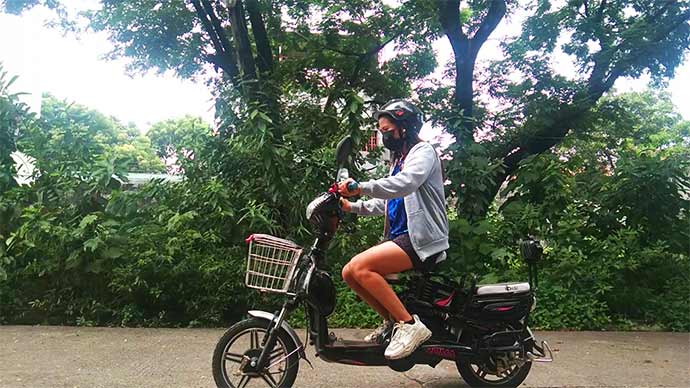 On the current market as of this writing, high-end e-bikes and e-scooters are less expensive than their gas-powered counterparts.
And even if some units are similar in price to gas-powered vehicles—ones that are fully decked out in features—the overall cost still remains significantly cheaper because recharging is cheaper than fuel.
Want to stick with a lower-end vehicle? Basic e-bikes and e-scooters offer better performance than bottom-tier gas-powered options. For example, a 48-Volt 350-Watt hub-drive e-bike can travel at speeds up to 23mph and cover 20 miles on a single charge.
7. They Have Fewer Restrictions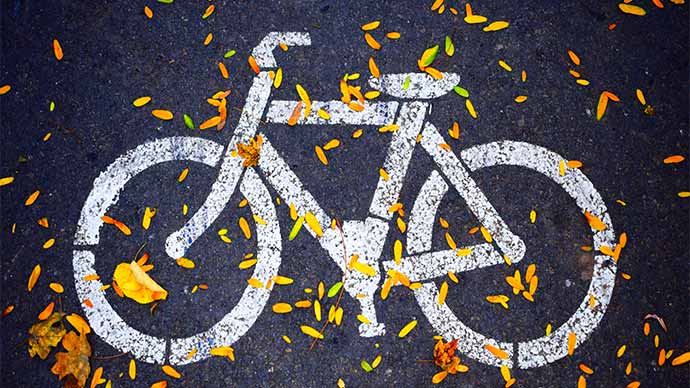 Different countries have their own laws when it comes to e-bikes and e-scooters, but they're generally less restrictive than the laws that govern gas-powered cycles and scooters.
You may need to wear safety gear (e.g. helmet, gloves, pads) and you may be required to use provided bike lanes. Some countries also require e-bike riders to get a license and register their units, but only if their units are capable of speeds that rival gas-powered motorcycles.
For the most part, you'll be treated much closer to a normal bike rider than a car driver as an e-bike or e-scooter rider.
8. Upgrading Is Fun and Addictive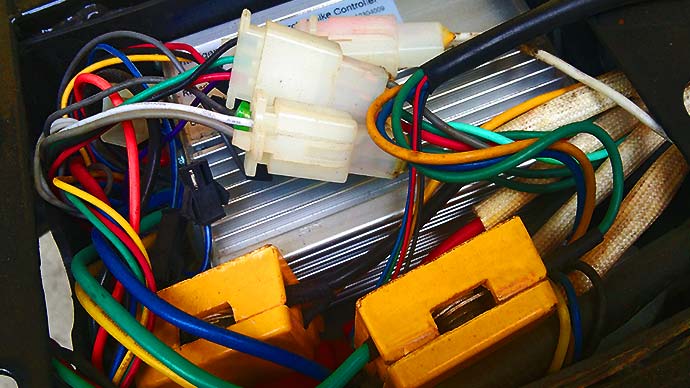 Once you dive into e-bikes and e-scooters, you'll develop a greater and greater desire to upgrade your unit—its performance, its appearance, or both! You can make your vehicle run faster, ride smoother, and look cooler and more badass (or cuter, if that's the way you want to go).
Most e-bikes and e-scooters are designed with components that can be taken out and replaced, with designs and setups that can differ across markets, regions, and countries.
Parts are easily available on the market and there are many options to choose from, like high-spec controllers, high-powered motors, and high-capacity batteries. Some e-bike users even replace their pedals with foot pegs to make them feel more like motorcycles.
The Downsides of E-Bikes and E-Scooters
The "bad" thing about e-bikes and e-scooters is that they can't yet match the sheer power and mileage of gas-powered options. But there are things you can do to make up for the disadvantage.
Always plan your trips. Know your unit's capacity and maximum distance coverage. Then check the location you're planning to visit to ensure the distance is within coverage of your unit.
Also check for potential charging stations along your route, like bike shops and gas stations with charging points. Preparation is the best way to overcome "range anxiety" as an e-vehicle user.
Choose one: speed or distance. If you choose "speed," you'll consume more power to reach those speeds. If you choose "distance," your battery will last longer but you can't travel as fast.
Most hobbyists choose distance. You can leisurely enjoy the fun of the road trip (and reach Instagram-worthy spots) and still travel at a reasonable speed. It won't get your adrenaline pumping, though.
Recommended E-Bikes and E-Scooters for Beginners and First-Timers
Whether it's just for a daily ride to your office or going out on the trails for an extreme riding experience, there are lots of units to choose from. Here are three solid options—two e-scooters and one e-bike—to help you get started with this awesome hobby.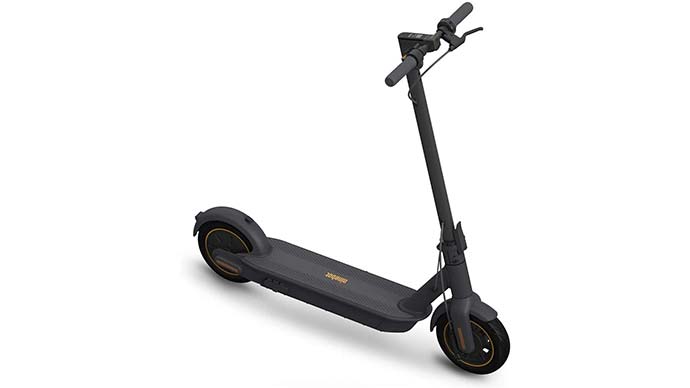 This unit's 350-Watt hub-drive motor provides decent speeds with its three-speed options: Energy Saving (up to 40.4 miles at a max speed of 9.3mph), Standard (up to 32.3 miles at a max speed of 15.5mph), and Sport Mode (up to 24.2 miles at a max speed of 18.6mph).
It's foldable and lightweight, making it easy to store and possible to carry on ladders, escalators, and elevators. It also has a nifty security feature that lets you lock your scooter using a mobile app.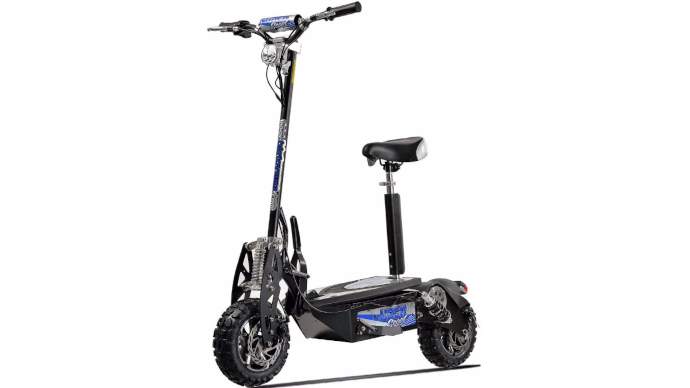 This 48-Volt electric scooter not only has a sporty look with rugged wheels, but it also boasts a 1600-Watt chain-drive motor that can reach a top speed of 30mph. The knobby tires make it a solid choice for off-road trails and outdoor adventures.
The trade-off is distance: this electric scooter can only sustain up to 12 miles per charge, and the battery life is rated for 250 cycles. Fortunately, it has an Economy Mode that can conserve battery life.
Unlike the Segway model above, this one by Uberscoot also has a removable quick-release seat so you don't have to stand all the time. It's also foldable for storage and portability.
This e-bike looks exactly like a normal fat tire bike, except that its rear wheel has a 750-Watt hub-drive motor that's powered by a 48-Volt removable battery.
It also has a banana seat instead of a traditional single-seater saddle, which makes it more comfortable for longer rides and provides room for an extra rider in case you ever need to transport a passenger.
With pedal assistance, it can ride up to 80 miles of chill driving per charge. If you prefer to not use your legs at all, it can still cover up to 40 miles per charge with a top speed of 23mph.