My first encounter with the Oculus Quest was a turning point for me. Having been a VR skeptic for many years, the Oculus Quest was the first device to convert me into a VR believer.
In the coming years, virtual reality is going to be a household experience for many worldwide.
But as awesome as the Oculus Quest is, and despite the improvements that were made to the Oculus Quest 2, the headset can be even better if you incorporate a few key Oculus Quest accessories.
Are they necessary items? No. But there's a world of difference between a stock Oculus Quest and a decked out Oculus Quest!
If you can allow yourself some budget for extra add-ons, here are the best Oculus Quest accessories that are worth getting.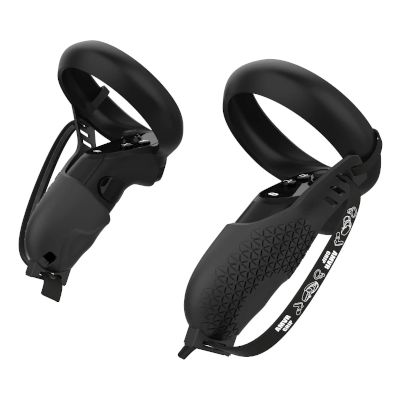 One of the issues I've run into with the Oculus Touch controllers is that the battery covers tend to slip off when playing something physically intense (like Beat Saber). The controllers are also a bit small for my hands, so they're uncomfortable to hold during long VR gaming sessions.
The AMVR Touch Grip Covers provide four big benefits, which is why they're my absolute favorite Oculus Quest accessory:
They hold the battery covers in place,
They add girth to the controllers for a more comfortable grip,
They're textured so they provide airflow that prevents your hands from overheating, plus the texturing prevents slippage even when you do sweat,
They have a "knuckle wraps" design that keeps the controllers secure in your hands without needing to use the annoying wrist straps.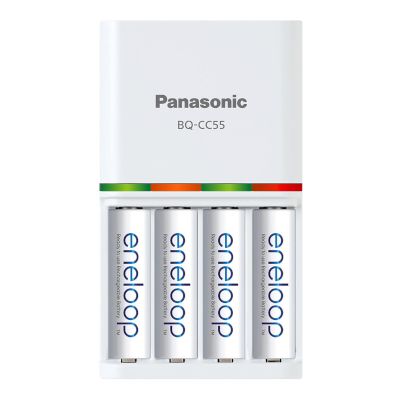 The AA batteries that come with the Oculus Touch controllers die within a week. Once they're dead, do yourself a favor and grab a four-pack of rechargeable AA batteries and a quick charger.
This will let you rotate sets of two every few days as they die, and the last thing you want to do is constantly buy disposable AAs.
Most rechargeable AA batteries will work just fine, but I highly recommend the Eneloop brand. They have a great track record for quality and reliability, and you don't want to cheap out on batteries because you never know what can go wrong with them.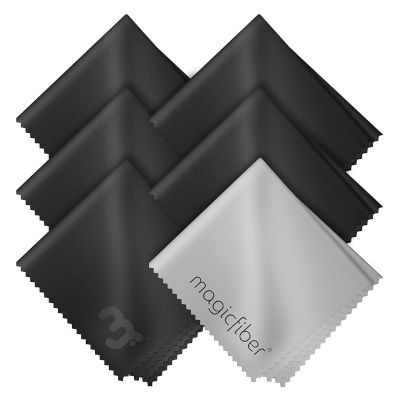 No matter how careful you are, your Oculus Quest lenses are going to get dirty. You'll accidentally smudge them with your fingers. Your hair will brush against them and leave oil residue. Even if you don't touch them for a while, they'll collect dust over time.
These microfiber cleaning cloths are cheap and effective. You don't really need more than one unless you have multiple VR headsets, but it's good to have backups.
Plus you can rotate them out and wash in bulk for convenience.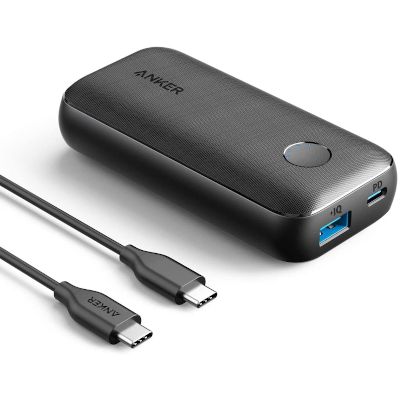 The one major flaw in the Oculus Quest is its unbalanced weight: it's way too front-heavy and the straps fail to distribute that weight evenly across your entire head. This causes aching cheeks, aching foreheads, and general discomfort during long VR gaming sessions.
A small power bank like the Anker PowerCore 10000 PD Redux can solve this issue. Simply fasten it to the back of the Oculus Quest's rear head cradle and use it as a counterweight. All you need are some velcro straps, zip ties, or even some heavy-duty rubber bands.
Plus, you can now plug your Oculus Quest into the power bank for even longer battery life. Just make sure you get the "PD" version of any power bank, which stands for "Power Delivery" and ensures that it will be able to charge your VR headset even as you play.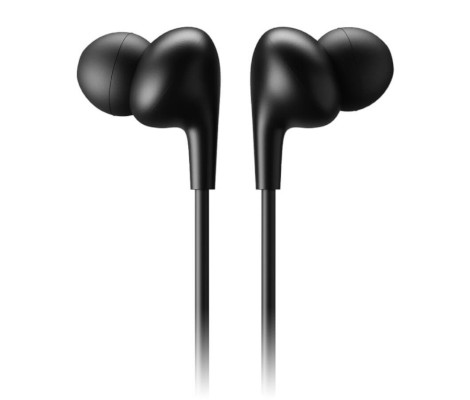 The Oculus Quest has headphone jacks on both sides—one on the left and one on the right. Either jack will work with any regular pair of headphones, but most headphones have cables that are too long for a VR headset.
The official Oculus Quest in-ear headphones are a pair of separate mono earphones, with each one plugging into their respective jack on either side. The cable length of the earphones is just short enough to reach your ear, so it doesn't dangle and get in the way.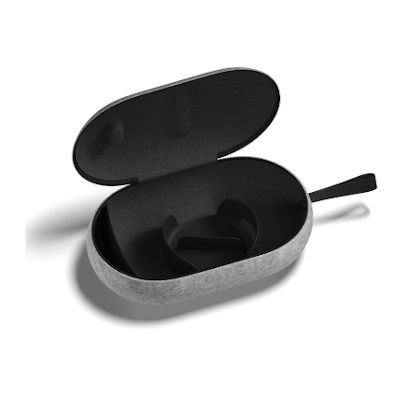 If you're using the Oculus Quest strictly at home, you probably don't need a case. But if you're taking it on the road when you travel, or if you want to show it off to friends and family, then you need a carrying case!
Don't risk damaging your investment just because you cheaped out on a case.
This particular case is the official Oculus carrying case designed for the Oculus Quest 2, but it fits the original Oculus Quest as well. It's durable, lightweight, and large enough to fit the headset, the controllers, the charging cable, and power adapter.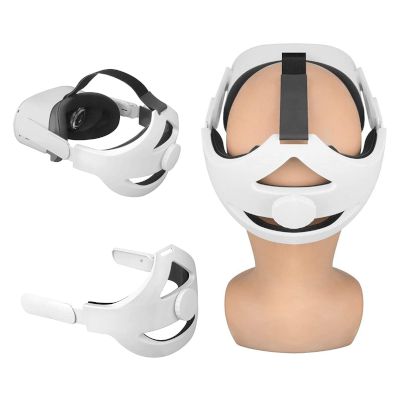 If you've done all you can to improve the comfort of the Oculus Quest but it's still causing aches and pains, then you may want to grab one of these elite head straps by Emisen.
It's a full-blown replacement for the default straps, with a more robust cradle that better distributes the weight across your head and makes it more comfortable for longer VR gaming sessions.
It also has an easy-to-use rear wheel for minute adjustments and comfort. So much better, seriously!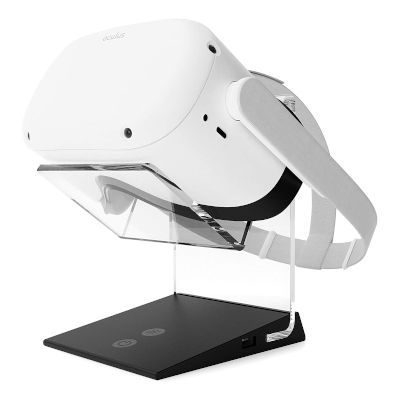 Where do you put your Oculus Quest when you aren't playing it? Maybe you shove it in a drawer or toss it onto a shelf somewhere.
But with something as sleek as this, why not show it off? This charging stand turns your Oculus Quest into a display piece!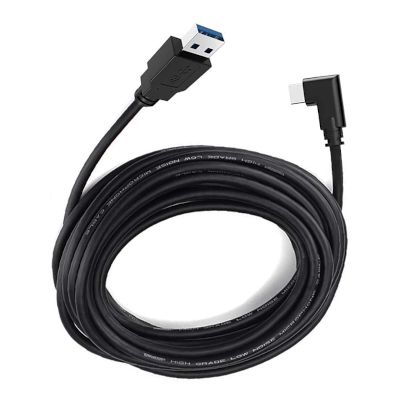 Did you know the Oculus Quest can play games meant for the Oculus Rift? You just need a gaming PC that's capable of running Oculus Rift games—and an Oculus Link cable that connects your Oculus Quest to your gaming PC.
Not all Oculus VR games are available on the Oculus Quest, so this is a great way to expand the number of games you can play on your Oculus Quest.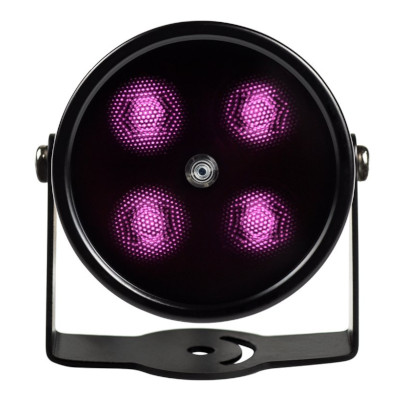 Having tracking issues? Want to play in the dark? Both of these issues can potentially be solved by incorporating an infrared (IR) light source in your play area.
The Oculus Quest's tracking system is based on light, and infrared light works just as well while being invisible to the human eye.
This particular Tendelux model is the smallest option on offer, but should be more than enough for most play areas. If you need even more infrared light coverage, Tendelux has a 120-feet model and a 200-feet model.