Every moviegoer has their choice of snack for the theater, but our favorites are chocolates and candies. Nothing can beat that sugary rush of excitement while watching!
And it's even better when the movie itself is about chocolate and/or candy. When confectionery comes to life on the big screen, it's literally eye candy—and we love to see it.
Here are our picks for the best movies about candy and chocolate that elevate these sweet treats into something greater.
12. Chocolat (2000)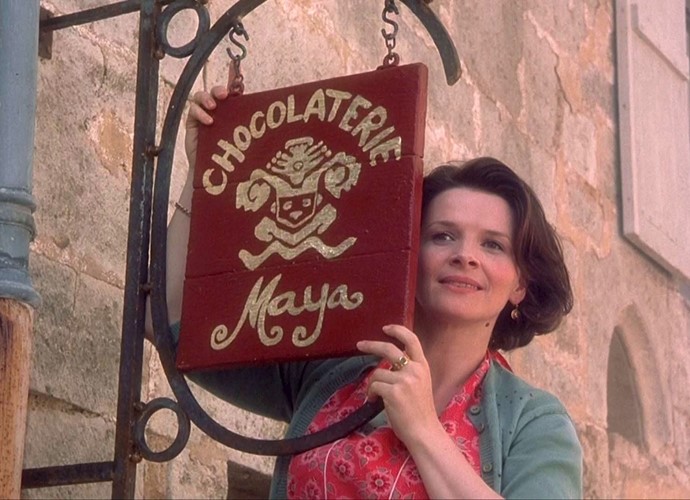 Kicking off this list is Chocolat, the perennial romantic vehicle starring Johnny Depp and Juliette Binoche.
This film centers on a young mother Vianne Rocher (played by Juliette Binoche) who moves to the French countryside with her six-year-old daughter and opens up a chocolaterie.
While the villagers are apprehensive at first, they take notice of her sweet creations—and perhaps more importantly, she catches the eye of the suave nomad Roux (played by Johnny Depp).
For a feel-good romance of its caliber, Chocolat hits all the marks with a sweet lead, a quirky love interest, and the sweet sentimentality that's true to romanticized France.
11. Consuming Passions (1988)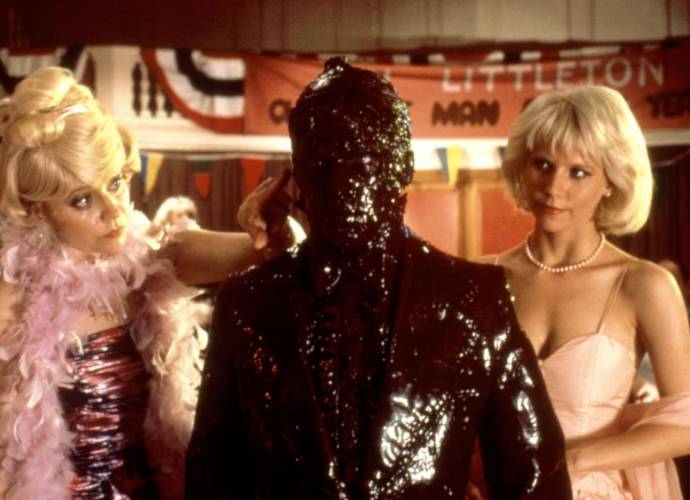 Consuming Passions is a lot like Sweeney Todd for chocolatiers, an overlooked black comedy that's based on a teleplay from Monty Python members Michael Palin and Terry Jones.
It centers on a chocolate factory that's set to release new chocolates, only for the owners to learn of its horrifying secret ingredient.
As far as black comedies go, Consuming Passions truly goes to bleak and gross territory. And even if it isn't the most memorable dark comedy out there, it has a few surprises, including the Passionelles taste test and one character even going Augustus Gloop.
10. The Willoughbys (2020)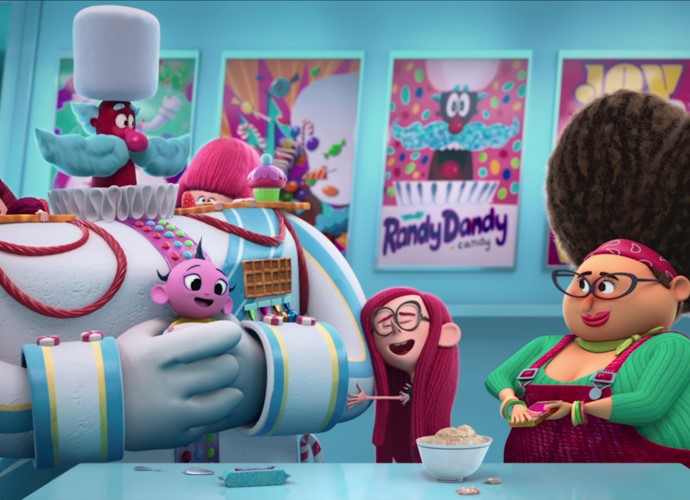 Generally, The Willoughbys centers on four orphans who scheme to get rid of their cruel parents. However, one of its memorable scenes includes a visit to a candy factory.
When the titular children discover a baby on their doorstep, they bring her to candy baron Commander Melanoff (played by Terry Crews).
The entire sequence is literal eye candy as the baby—whom they named Ruth—crawls over the factory and munches on Melanoff's color-popping candy creations.
9. The Chocolate War (1988)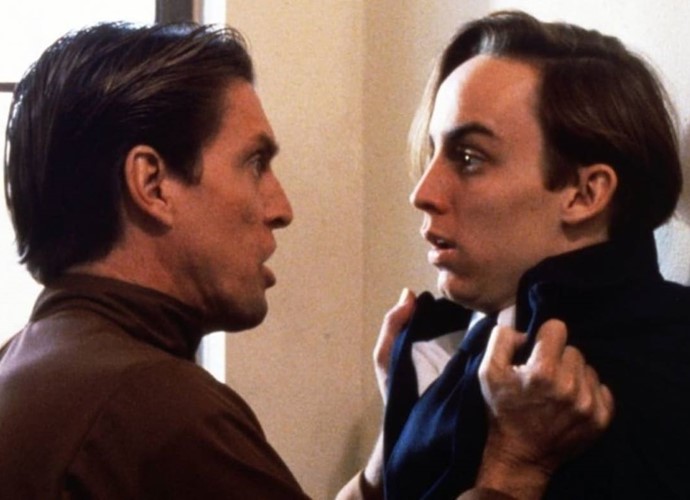 Imagine starting a rebellion in an uptight institution all because of chocolate. That's the basic premise of The Chocolate War, but there are more layers to this 1988 drama by Keith Gordon.
The film involves a new student named Jerry Renault (played by Ilan Mitchell-Smith) who challenges the norms of his Catholic school, pitting him against headmaster Brother Leon (played by John Glover).
Selling chocolate as a fundraiser acts as symbolism for the film's hidden themes. It started off as a tradition that every student is expected to follow, but it's one that Jerry sees as flawed yet difficult to topple.
On the whole, The Chocolate War is a gripping drama throughout and certainly worth watching for a movie about chocolate.
8. Romantics Anonymous (2010)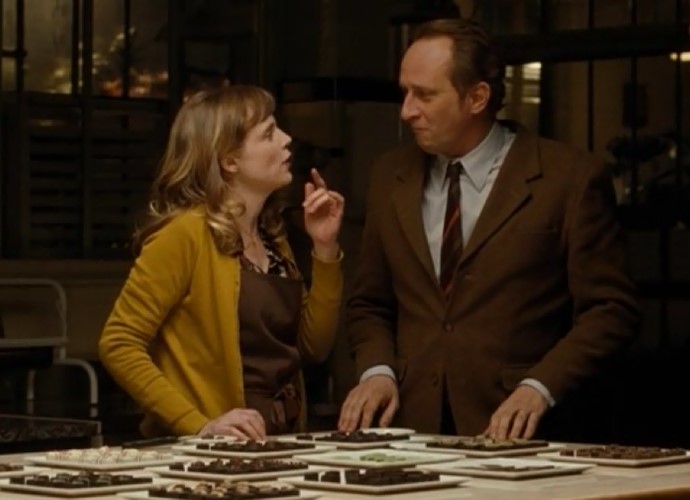 With chocolate often standing as a wonderful symbol and gift of love, it's no wonder that there's a film about chocolate bringing together two people who share the same passion.
In the French romantic comedy Romantics Anonymous, there's the lonely factory owner Jean-René (played by Benoît Poelvoorde) and the talented chocolatier Angélique (played by Isabelle Carré), who both fall for each other.
What makes Romantics Anonymous stand out is that it acknowledges both leads as shy people who learn how to express their feelings. The film also considers its real-life inspiration—the recovery program called Emotions Anonymous—as a way to uplift others.
7. Charlie and the Chocolate Factory (2005)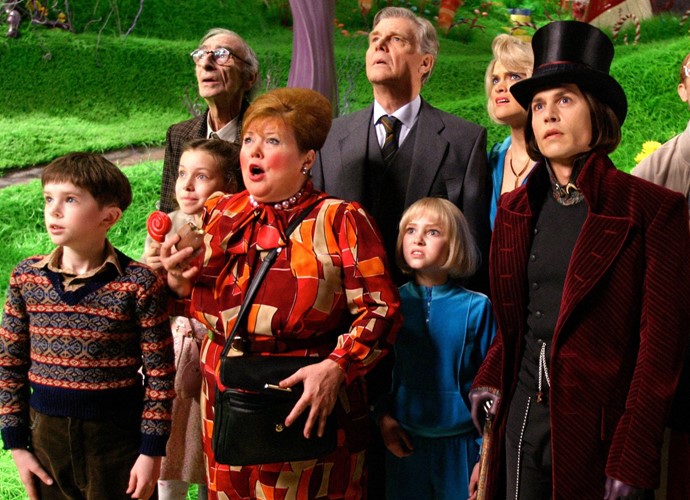 Charlie and the Chocolate Factory is one of Roald Dahl's most popular creations. It's been adapted a number of times, which means only the freshest reimagining can make yet another adaptation worthwhile.
Enter the macabre maestro Tim Burton, who's made a name for himself as the king of reimaginings (for better or worse).
To this day, his 2005 adaptation of Charlie and the Chocolate Factory continues to be directly—and fiercely—compared to the 1971 adaptation Willy Wonka and the Chocolate Factory.
But it certainly deserves all the praise for its ingenious production, faithfulness to Dahl's novel, and whimsical sequences (even if Johnny Depp's Wonka pales in comparison to Gene Wilder's).
6. Patisserie Coin De Rue (2011)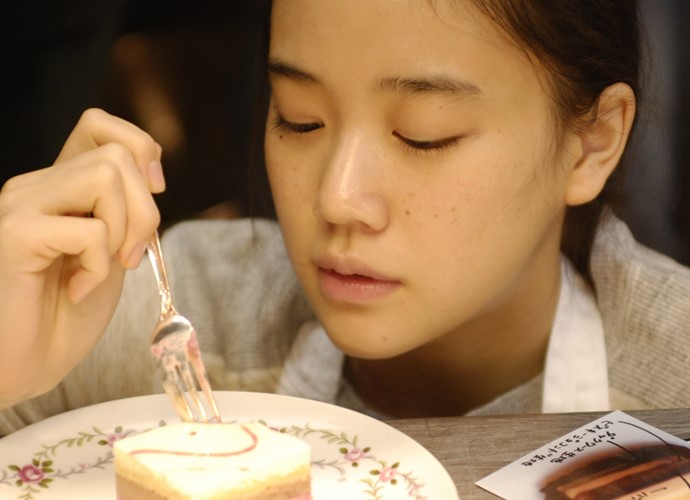 Japan has produced its share of romantic dramas featuring delectable cuisine and eye-catching sweets. One of the ones we recommend? Patisserie Coin de Rue by Yoshihiro Fukagawa.
The story follows a cakemaker's daughter Natsume (played by Yū Aoi) and a respected pastry chef Tomura (played by Yōsuke Eguchi), who cross paths and rediscover their passion for crafting tasty pastries.
The interactions between Natsume and Tomura are sweet, and it's endearing to follow them as they work towards their dreams. Their charming friendship results in one of the most enjoyable pâtisseries featured on film.
5. Kung Fu Hustle (2004)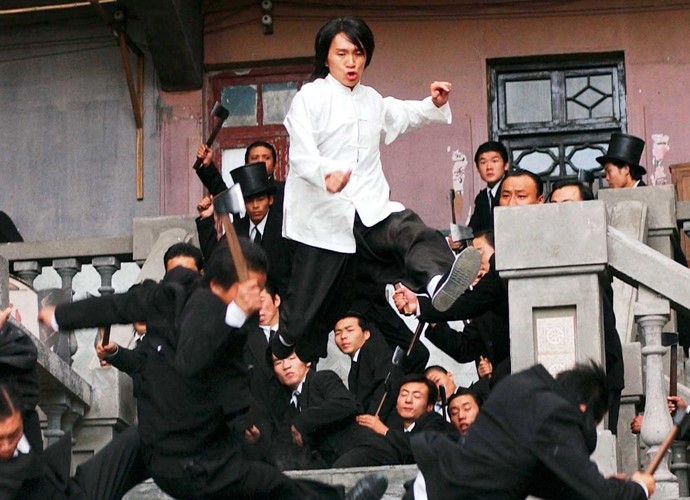 Kung Fu Hustle isn't just about the Axe Gang, the proprietors of Pigsty Alley, or the Buddhist Palm during the iconic climax. It's also about candy! In particular, lollipops.
Lollipops serve as a painful reminder of Sing's (played by Stephen Chow) innocent childhood, one that he had to leave behind to vehemently pursue his own destiny.
His childhood friend Fong (played by Eva Huang) was the one who gave a lollipop to Sing, which brought him comfort from being bullied. It was a tough reminder for Sing to ignore, but he finally made peace with that memory—by opening a candy shop.
4. Like Water for Chocolate (1992)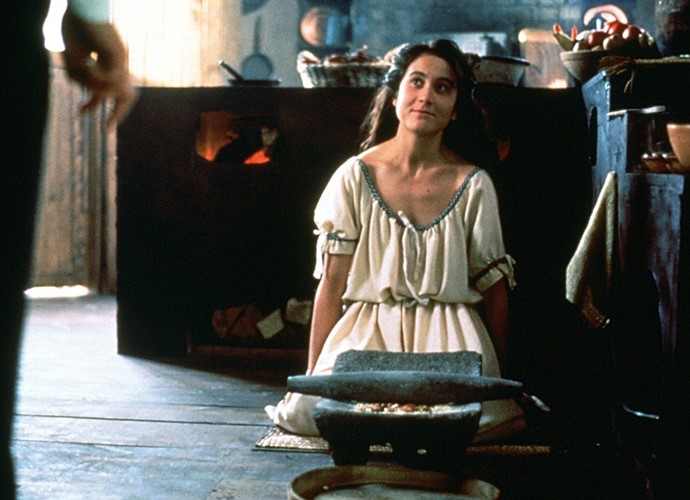 Based on the novel by celebrated author Laura Esquivel, Like Water for Chocolate blends magical realism with the exquisite romance of a classic Mexican drama.
The story follows a girl named Tita (played by Lumi Cavazos), who's bound to a family tradition that prevents her from marrying her love, only to rediscover her calling through cooking.
The film's lesson, one as old as time, is what makes this still worthy of watching today. Plus, Tita's cooking is a feast for the eyes! (The chocolate in the title alludes to Tita's molé—a traditional sauce that's usually mixed with cocoa—which is where her passion lies.)
3. Nightcap (2000)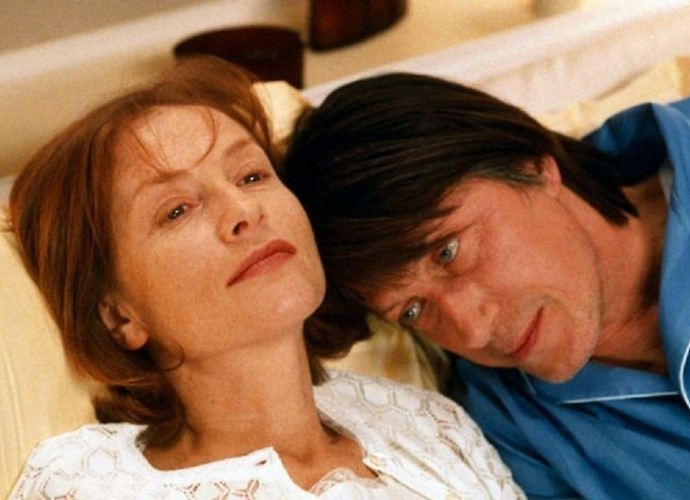 Chocolate can be a blessing or a curse, as seen in the French psychological thriller Nightcap (originally titled Merci pour le Chocolat).
Isabelle Huppert portrays Mika, the owner of a wealthy chocolate company, who's married twice to celebrated pianist André (played by Jacques Dutronc). When she suspects him of deceiving and neglecting her, Mika turns for the worse.
Huppert is delightful as the conniving homemaker, who turns her passion for chocolate into a deadly game.
You can't help but sense the tension as Mika delightfully prepares André his nightly cup of chocolate. A hot mug of Swiss chocolate will never feel the same again.
2. Wreck-It Ralph (2012)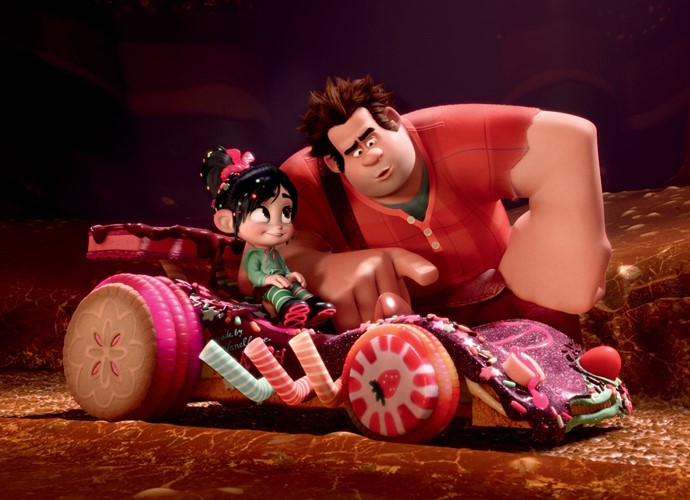 Wait a minute. What is Wreck-It Ralph doing on this list? Well, at first glance, it might seem like its inclusion is a mistake. But the second half of the film earns it this spot!
Wreck-It Ralph might seem like a Disney arcade game movie, but when Ralph starts playing the racing game Sugar Rush with Vanellope von Schweetz, the candy comes out (and the candy puns are endless).
Vanellope is a racer who's disregarded by her fellow racers, so her friendship with Ralph is sweet—and it's made even better when they help each other succeed at their goals.
1. Willy Wonka and the Chocolate Factory (1971)
You knew it was coming, right? Here we have everyone's favorite chocolatier in everyone's favorite chocolate-themed movie.
Sure, Roald Dahl rejected the final product. And sure, Willy Wonka and the Chocolate Factory actually underperformed on release. But all that aside, this film eventually grew and cemented itself as a classic film and a favorite amongst kids.
From the memorable songs to the unforgettable sequences that are still referenced in pop culture, from Gene Wilder's brilliant turn as Willy Wonka to the impressive production, this film is just great.
There's much to love in Willy Wonka and the Chocolate Factory, and we're happy to say it's the best movie about candy and chocolate.