Hollywood is a small world industry. Most people have met each other, reputations make rounds quickly, and when a particular group has a good experience, they tend to keep working together.
We see it often with actors and actresses who are good friends, or at least enjoy working with one another in project after project: Ryan Gosling and Emma Stone; Seth Rogen and James Franco; Gene Wilder and Richard Pryor. But what about actors and directors?
Many directors (especially auteurs) gravitate toward the same casting choices, mainly because they know how well those actors and actresses will fill their roles. Both actors and directors play off each others' names to bolster the potential success of a movie.
Here are some of the most well-known actors and directors who often work together and put out cinematic masterpieces together.
10. Quentin Tarantino & Samuel L. Jackson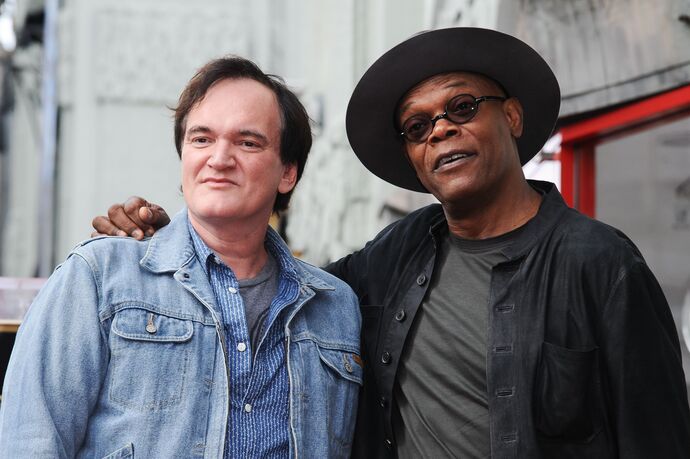 Two things stand out in most of Quentin Tarantino's films: they're packed with gratuitous violence and bloodshed, and there's often at least one character who's intensely racist.
Frequent collaborator Samuel L. Jackson famously had to pep-talk Leonardo DiCaprio on the set of Django Unchained. DiCaprio was reluctant to use a racial slur in his dialogue, but Jackson told him: "It's just another Tuesday, motherf—er."
Jackson clearly isn't too fazed about Tarantino's hyperbolic use of the N-word, given that he stars in a whopping six of his movies: Pulp Fiction, Jackie Brown, Kill Bill: Volume 2, Inglourious Basterds, Django Unchained, and The Hateful Eight!
9. Greta Gerwig & Saoirse Ronan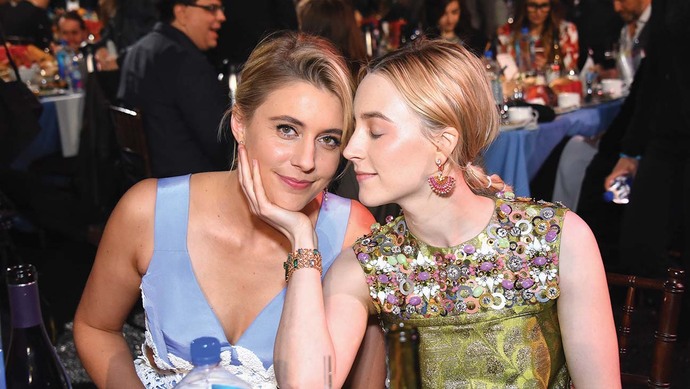 Greta Gerwig is one of the leading female directors of today—and she's only made a handful of films! Two of her films feature Saoirse Ronan in a leading role: Lady Bird and Little Women.
While two collaborations might not seem like enough to earn a place on this list, we think it's deserved for no other reason than the sheer amount of chemistry and vision the couple share. Their bubbling friendship is clear on screen in these two wonderful movies.
The two first met at a Toronto film festival and immediately began working together. Timothée Chalamet also happens to appear in both of the same movies, but in a much smaller capacity than Ronan.
8. Anthony Mann & Jimmy Stewart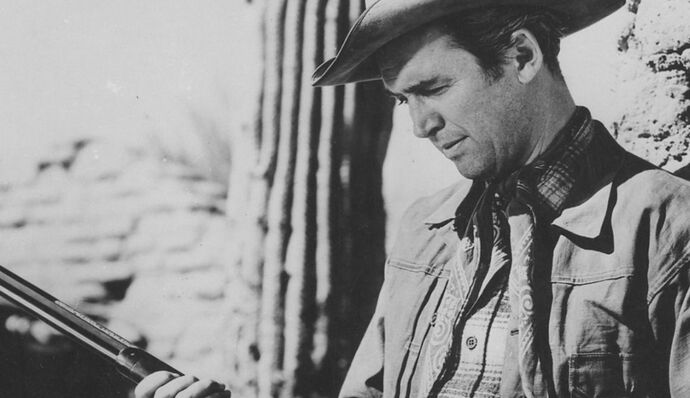 Classical Hollywood loved a good Western movie. Fortunately for fans, director Anthony Mann made several of them and Jimmy Stewart saddled up to star in an incredible eight of Mann's movies before they split over scripting conflicts for Night Passage in 1957.
Their first collaboration was Winchester '73 in 1950, followed by the Western movie classics Bend of the River, The Naked Spur, The Man from Laramie, and The Far Country. Stewart also led Mann's Thunder Bay, The Glenn Miller Story, and Strategic Air Command.
7. John Ford & John Wayne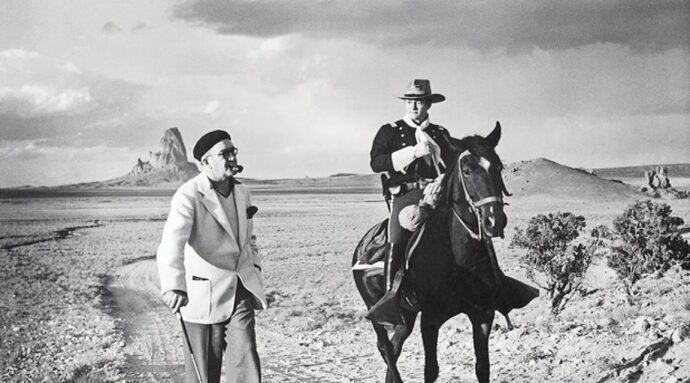 John Ford and John Wayne were pioneers of the Western genre back in the day, so it's no surprise they often found themselves working together. John Ford even mentored John Wayne into the limelight during the late 1920s!
After a series of Western B-movies, Ford cast Wayne as the lead in Stagecoach, rocketing him to stardom. Though they didn't always get on, the two formed a strong friendship that spanned 14 motion pictures (or 20 if you count Wayne's early extra work):
The Long Voyage Home, They Were Expendable, Fort Apache, 3 Godfathers, She Wore a Yellow Ribbon, Rio Grande, The Quiet Man, The Searchers, The Wings of Eagles, The Horse Soldiers, The Man Who Shot Liberty Valance, How the West Was Won, and Donovan's Reef. What an iconic pairing!
6. David Fincher & Brad Pitt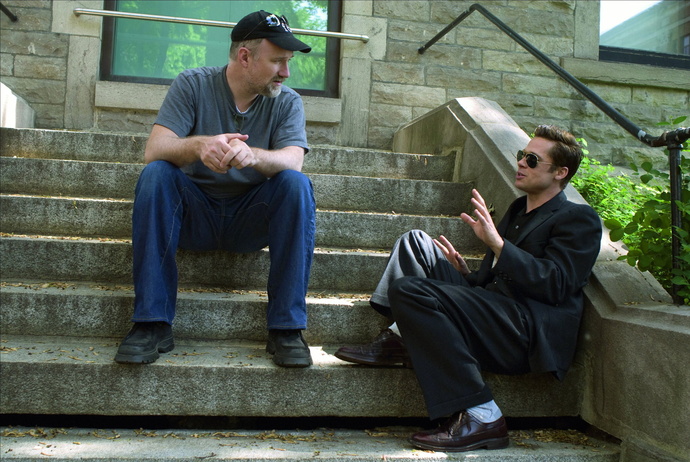 David Fincher and Brad Pitt only made three films together... but they are three of the most amazing modern films. Plus, Fincher and Pitt are known to be close friends who regularly enjoy movie nights together.
Their first collaboration was the grisly murder-mystery Seven (or Se7en) in 1995, followed by the cult classic Fight Club in 1999. Pitt also starred as the backwards-aging baby-born-old in The Curious Case of Benjamin Button.
5. Coen Brothers & Frances McDormand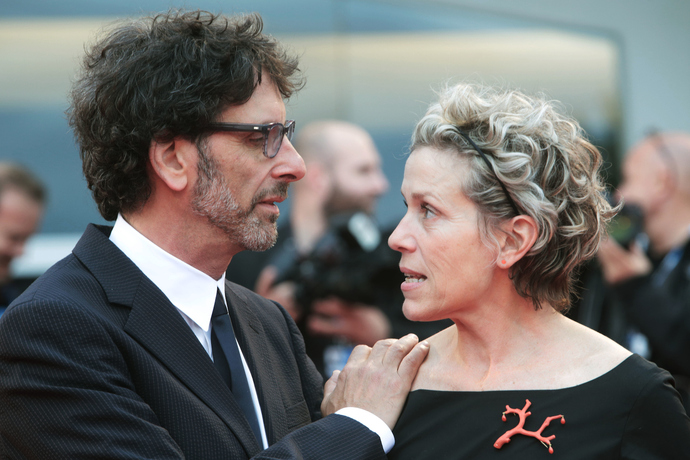 This one probably isn't too much of a shock, given that Oscar-winning actress Frances McDormand has been married to Joel Coen since 1984. They first met during an audition for the Coen brothers' first feature film, Blood Simple. (Which she landed, obviously!)
Brothers Joel and Ethan Coen went on to work with McDormand on several projects over several decades, including Fargo, Burn After Reading, Raising Arizona, and The Man Who Wasn't There.
4. Wes Anderson & Bill Murray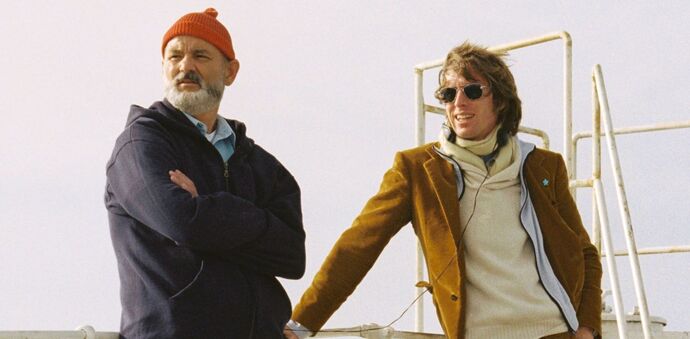 Wes Anderson actually has an array of actors whom he frequently works with: Owen Wilson (who he met in Texas during college), Jason Schwartzman, Edward Norton, Willem Dafoe... the list is long.
But there's one actor who appears in practically every single Wes Anderson film: Bill Murray. Admittedly, some appearances are simply cameos done for the sake of having Bill Murray in his movie. A sort of personal cinematic tradition of Anderson's, if you will.
Murray's offbeat style of humor fits well in Wes Anderson's cinematic universe, which is known for its beautifully handcrafted aesthetics, precise framing, and matching color palettes.
Bill Murray starred in Anderson's 2004 comedy-drama Life Aquatic, and also appeared in The Grand Budapest Hotel, Moonrise Kingdom, The Royal Tenenbaums, Fantastic Mr. Fox, Isle of Dogs... In fact, there's only one Wes Anderson movie he doesn't appear in: Bottle Rocket.
3. Tim Burton & Johnny Depp & Helena Bonham Carter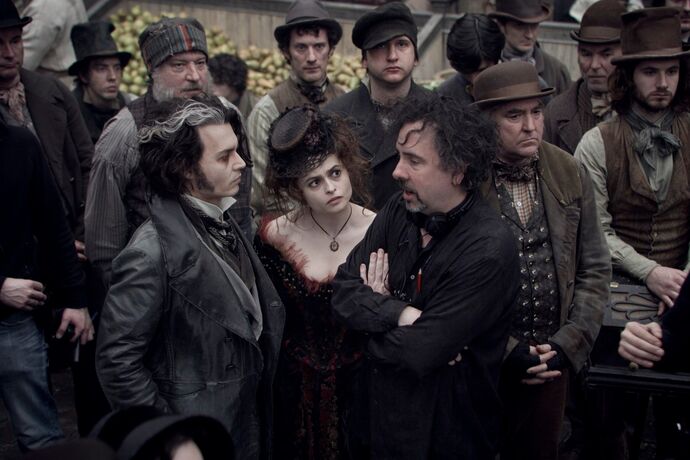 Okay, so this one's more of a trio. Fans love referring to Johnny Depp as the lovechild of Tim Burton and Helena Bonham Carter (who were married before they divorced in 2014).
Tim Burton is celebrated for his eccentric gothic style, which is perfect for both Depp and Carter. You'll find them together in Alice in Wonderland, Sweeney Todd: The Demon Barber of Fleet Street, Dark Shadows, Corpse Bride, and Charlie and the Chocolate Factory.
Johnny Depp appears alone in Edward Scissorhands (where the two first met) and Sleepy Hollow. Helena Bonham Carter appears alone in Planet of the Apes and Big Fish.
2. Martin Scorsese & Robert De Niro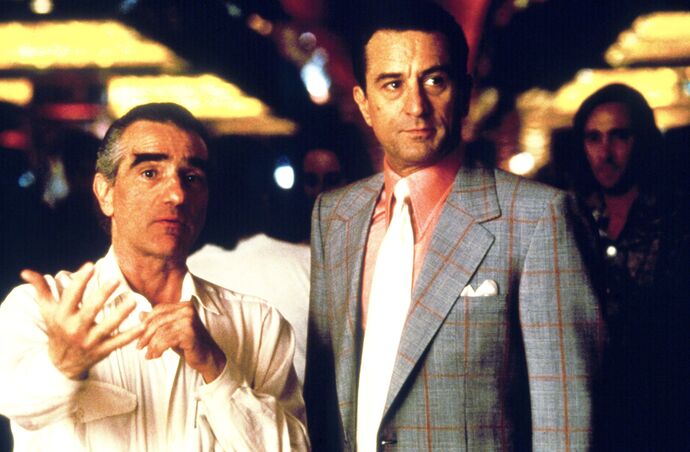 The legendary Martin Scorsese and Robert De Niro have been friends for decades, and that friendship has changed cinema forever.
Brian De Palma first introduced the budding artists to each other back in the 60s, and they went on to work together in 1973 on Mean Streets. They've since made eight more feature films (and one short film), many of which are cultural landmarks.
Who could forget Taxi Driver, a genre-defining character study of the anti-hero Travis Bickle? De Niro then went on to star in New York, New York, Raging Bull, The King of Comedy, Goodfellas, Cape Fear, Casino, and—following a two-decade hiatus—The Irishman.
1. Martin Scorsese & Leonardo DiCaprio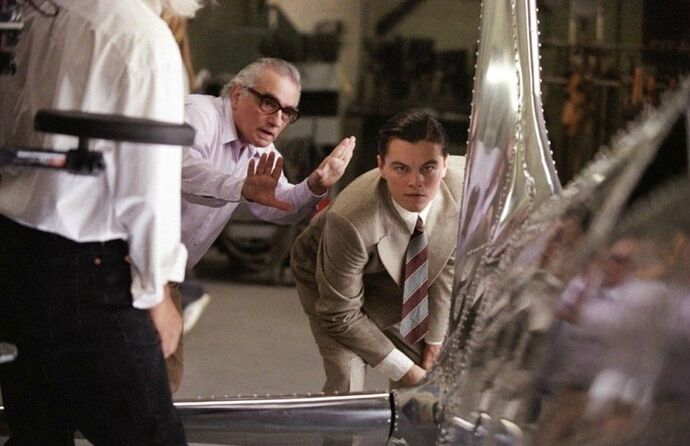 Here we have Martin Scorsese again, this time with one of the greatest actors of today's cinema generation. We've separated DiCaprio from De Niro since they both operate as distinct collaborators.
Whereas De Niro dominates Scorsese's early work, DiCaprio shines as the fresh new face in the second half of Scorsese's filmography.
Scorsese and DiCaprio first met in a New York bar when Scorsese nonchalantly praised DiCaprio's performance in What's Eating Gilbert Grape. Since then, their projects have been nominated for a total of 31 Academy Awards... with more to come!
Scorsese and DiCaprio love their psychological dramas and thrillers, evidenced by their collaborations on Shutter Island, The Aviator, and The Departed. DiCaprio also wowed us in The Wolf of Wall Street and Gangs of New York.
DiCaprio is set to appear in Scorsese's adaptation of Killers of the Flower Moon at some point in the future.