So you've decided to take the plunge and purchase some tickets to New York Comic Con! Congratulations, you're in for quite an exciting time.
While NYCC is basically nerd paradise, there are plenty of important things you'll want to keep in mind before you get to the Javits Center in New York City.
Don't get too nervous, though, because we've been to NYCC many times and we know just what to expect. Keep what we've learned from our experiences in mind—along with a few general rules that apply to all the big geeky conventions—and you'll be all set to have a great time with your fellow geeks!
1. The Times, Locations, and Dates
Obviously, if you don't know where you're going, you're going to have some problems. Like every year for the past few, the New York Comic Con takes place at the Javits Center, which is located at 655 West 34th Street in New York City. This is the main convention center where you'll find the massive show floor, most of the panels, artist alley, and the massive crowds of people.
Outside of the Javits Center, there are some events that take place at The Hulu Theater at MSG, the Hammerstein Ballroom, the Hudson Mercantile/Annexes, and other places that may be announced later.
The show starts on October 3 and runs through October 6, 2019. Hours for the show vary by day. Here's the rundown:
Thursday: 10 AM – 7 PM
Friday: 10 AM – 7 PM
Saturday: 10 AM – 7 PM
Sunday: 10 AM – 5 PM
On Thursday, Friday, and Saturday, Artist Alley closes at 8 PM.
The schedule for panels is a bit different. Thursday, Friday, and Saturday panels from 10:30 AM through 10 PM. On Sunday, they run from 10:30 AM through 5 PM.
2. There Will Be a Lot of People
If you have issues with large crowds, New York Comic Con might be a bit stressful for you. According to the convention itself, 2018 saw over 250,000 fans attend the show.
While the convention center is very large, and all of those people don't come to each day of the convention (they're selling quite a few single-day tickets this year), the crowds are still massive. There will be lines, crowds, bottlenecks, jams, and other annoyances as you try to move from place to place.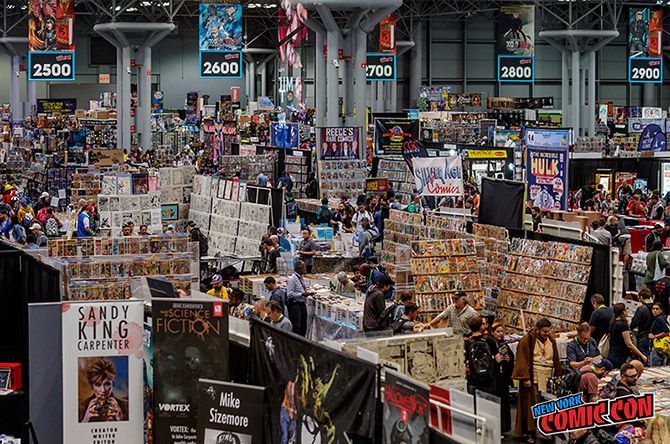 Be prepared for this as you plan your day. If you need to get to a panel that starts at noon, give yourself some extra time to get from where you are to the panel area.
Keep in mind that popular panels will fill up, so make sure to get there early enough to get in line. Just because you bought a badge for NYCC doesn't mean you're guaranteed to see all the panels on your list.
NYCC's website spells it out pretty clearly: "Due to supply and demand and the limited number of seats available, unfortunately not everyone will get to see all the panels."
3. Cosplay Is Everywhere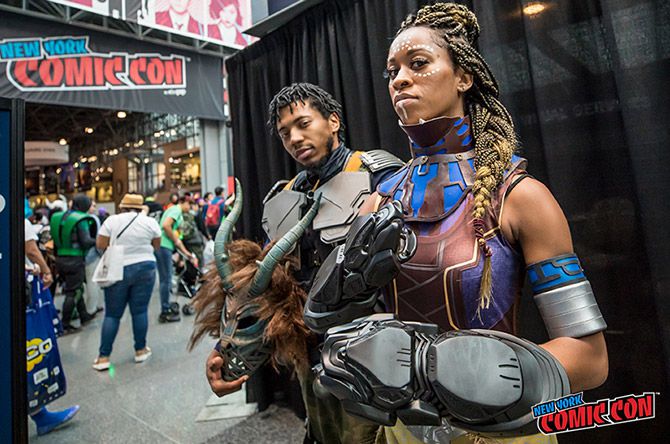 You will see all kinds of costumes at NYCC, from horror icons to your favorite superheroes. Some fans will wear pretty minimal costumes that will leave little to the imagination. Be respectful of everyone, regardless of what kind of costume they're wearing.
Also, if you plan on bringing your children to the show, keep this in mind. They might see something you don't necessarily want them to. You shouldn't encounter any actual nudity, but you might see some costumes that are pretty close.
4. There's a Place to Relax
Another thing that comes with large crowds is lots and lots of loud noise. Every year, NYCC has a quiet room where they strictly enforce noise levels. They haven't announced the location of the quiet room for 2019's show, but they have said that there will be one.
So, if you need a place to just sit and clear your head without people screaming in your ears, you should definitely make note of this location before you head to the show.
5. Autographs Are Expensive
There are lots of celebrities to meet at NYCC, but autograph sessions are not included in the price of your badge, and some celebrities charge quite a bit for an autograph and photo. Keep this in mind when you're planning your time at NYCC. Very rarely will you see anyone offering autographs for less than $40.
6. The Wi-Fi Is Slow
The Javits Center has some very basic Wi-Fi, so it'll work for some basic web browsing, but if you plan to do a lot of uploading photos to social media, you're probably better off relying on your phone's data than the free Wi-Fi. Don't get me wrong, I appreciate that they offer the free Wi-Fi at all, but just remember that it shouldn't be relied on as your primary access to the internet.