Video game and LEGO fans are in for a real treat, as it looks like there's a super-complicated brick NES console coming out at some point shortly.
LEGO NES
What started with a teaser video from the official LEGO Twitter account has since been fully leaked with clear photos by Hong Kong-based site VJGamer.
The set looks to have the console itself, a controller, a CRT TV, and a Super Mario Bros. cartridge. It seems like a very elaborate build that'll keep LEGO fans and old-school gamers busy for hours on end. There's even a little crank that makes Mario jump up and down on the TV and causes the Super Mario level scroll left and right.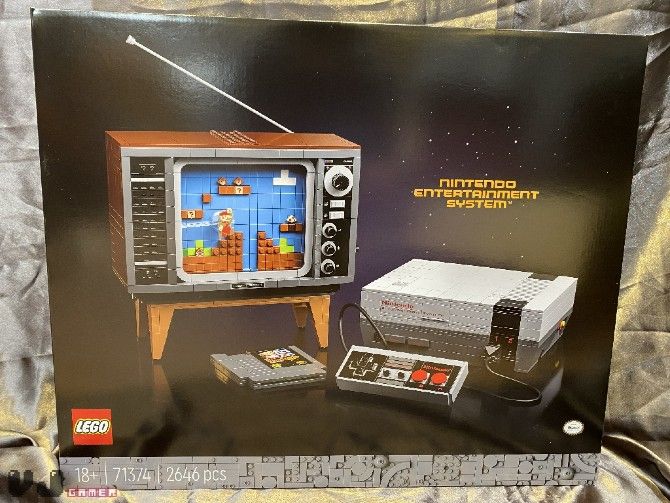 As Nintendo and LEGO haven't officially revealed the massive LEGO set, we don't have a price or release date yet. Since LEGO is already teasing the set, and the company has previously announced the Super Mario Bros. brick set, we'd expect to get an official announcement with the details soon.
A second website called StoneWars claims that the set will retail for €299.99 (about $340), but we'll have to wait for an official announcement to find out the exact price.
With that said, that price does sound about right, as the NES set is reported to have 2646 pieces. A comparable set currently on sale currently is the Disney Train and Station, which has 2925 bricks and sells for $329.99.
Our Take
Personally, I couldn't be more excited to buy and build a LEGO NES. Dropping around the same price as a Nintendo Switch console for a LEGO set is a tad expensive, but the rumored price is right around what we'd expect to see for a set with over 2500 prices.
To put it simply, I'll be there day one buying one of these and infinity days later, I'll finish building it.