We often recommend products we like. If you buy anything via links on our site, we may earn a small commission.
I've been an Amazon Prime member since 2010 and have never been tempted to cancel. Honestly, it provides me with so much value that I don't think I'll ever drop it—and I'm talking about so much more than just the "free 2-day shipping" benefit that Amazon Prime is most known for.
To this day, people don't realize that Amazon Prime comes with dozens of extra features that are bundled with the price, and it's these extra benefits that keep me hooked and satisfied. I signed up for the free 2-day shipping, but now that's just icing on top of the cake.
No matter what kind of nerd you are, here are some of the more notable ways Amazon Prime could improve your day-to-day life.
1. Twitch Prime: Free PC Games and DLCs Every Month
If you're an avid PC gamer, here's an enticing reason to grab Amazon Prime: connect your Twitch account to your Amazon account and you'll instantly reap the benefits of Twitch Prime.
For example, right now you can get up to a year of Nintendo Switch Online as part of Twitch Prime.
Every month, Twitch Prime makes at least one commercial game free to download—sometimes multiple games. In the past, notable free games have included Psychonauts, SteamWorld Dig 2, Superhot, and more. As of this writing, there are four free games up for grabs, including InnerSpace.
On top of games, you get free DLCs as well. If you sign up right now, you can get a Twitch Prime exclusive deck for MtG: Arena, a cosmetic bundle for Path of Exile, a Summoner's Crown Capsule for League of Legends, a Starter Edition of Final Fantasy XIV Online, and more.
You also get the option to subscribe to any Twitch channel once a month. This is a great way to support your favorite streamer, at no extra cost.
Click here to start a free 30-day trial of Amazon Prime
2. Amazon Photos: Unlimited Online Photo Storage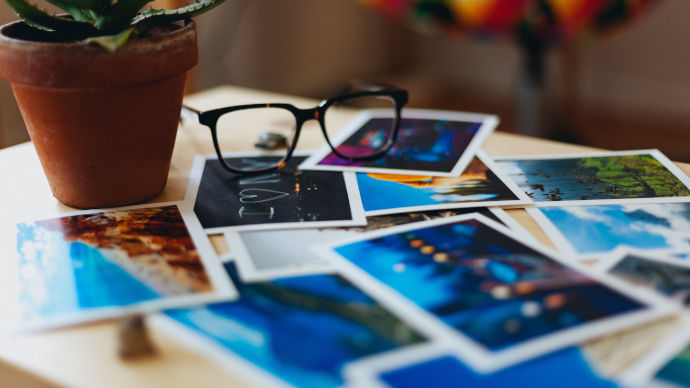 Amazon's photo storage service is one of the best, and is way better than Google Photos. The downside is, Amazon Photos costs $12/year for 100GB or $60/year for 1TB of storage space, whereas Google Photos is free.
Unless you have Amazon Prime.
With an Amazon Prime membership, you get unlimited photo storage space on Amazon Photos and your photos are saved in their original full resolution, whereas Google Photos compresses them upon upload. You also get 5GB of video storage on top of the unlimited photo storage.
There's also a desktop app and mobile app that you can use to automatically back up your photos to Amazon, allowing you to free up space on your devices without losing anything. Nerdy shutterbugs rejoice! The convenience and peace of mind are worth it.
Click here to start a free 30-day trial of Amazon Prime
3. Amazon Prime Video: Stream TV Shows and Movies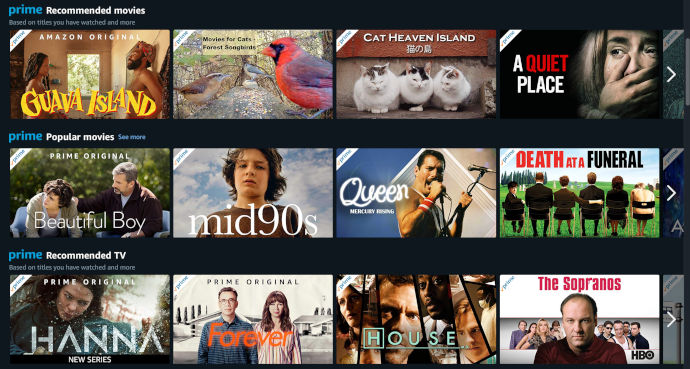 Netflix and Hulu get all the attention, but Amazon Prime Video is home to a massive selection of TV shows and movies that are actually worth watching—many of which aren't even available on either Netflix or Hulu.
Notable TV shows on Amazon Prime Video:
Band of Brothers
Hannibal
Justified
Mr. Robot
Sneaky Pete
The Expanse
The Marvelous Mrs. Maisel
The Wire
Notable movies on Amazon Prime Video:
Eighth Grade
Jaws
Manchester by the Sea
Raiders of the Lost Ark
Star Trek
The Big Sick
The Usual Suspects
What We Do in the Shadows
Not to mention all the other TV shows and movies on Amazon Prime Video that are also on Netflix or Hulu—such as Arrival and Annihilation—meaning if you need to drop your subscriptions down to one, Amazon Prime could possibly be the one that gives you the best bang for your buck.
Click here to start a free 30-day trial of Amazon Prime
4. Amazon Prime Reading: Free Ebooks and Magazines
More of a bookworm than a movie buff? Amazon Prime has something for you, too: free novels and non-fiction books that you can download and read on demand, including top magazines like Allure, Wired, Popular Mechanics, Health, and more.
In addition to all of those free ebooks, Amazon Prime members also have access to Amazon First Reads: every month, Amazon presents four to six novels that haven't released yet and you get to download one of them for free. At $5 per ebook, this alone pays for half the price of Amazon Prime.
Click here to start a free 30-day trial of Amazon Prime
All of the Above at a Genuinely Affordable Price
As someone who's always looking for a great deal, it's impossible for me to ignore Amazon Prime. Between the four benefits mentioned above, the subscription pays for itself several times over—and you get free 2-day shipping on pretty much any item in Amazon's monstrous catalog.
Some might balk at the $120/year price tag, but how else could you get this much awesomeness for just $10/month? I'm baffled any time an American says Amazon Prime isn't worth it. (Non-Americans don't have full access to Amazon, so I can sympathize with them.)
If you've never tried Amazon Prime, or you used to but don't any longer, I'd like to hear your thoughts. Let me know in the comments!