I've been an Amazon Prime member since 2010 and have never been tempted to cancel.
I initially got it for the free 2-day shipping—which I still use all the time—but I stuck around for all the extra features and benefits. Honestly, Amazon Prime provides me with so much day-to-day value that I don't think I'll ever drop it.
Indeed, most people don't realize that there are dozens of nifty Amazon Prime benefits that are included in the price. And if you're a geek, you'll likely find a lot of use in these extra features.
Here are some of the best Amazon Prime features for geeks that will provide real value and improve your daily life.
1. Prime Video for TV & Movies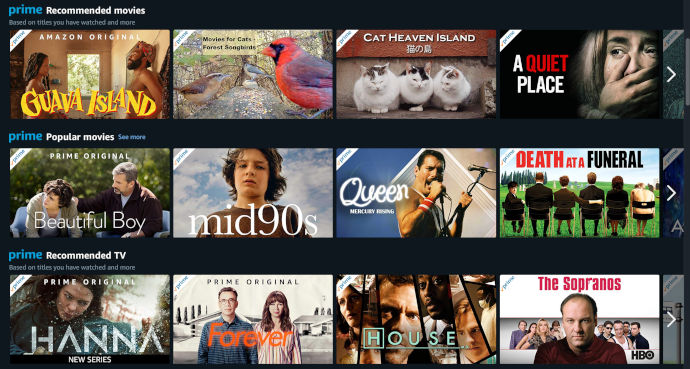 With so many streaming services out there—Netflix, Hulu, Disney+, HBO Max, Peacock, Paramount+, and those are just the major players—we wouldn't blame you for wanting to simplify.
And if you're going to settle for just ONE streaming service, Amazon Prime Video wouldn't be a bad choice.
Prime Video used to be sorely lacking in several areas, but in recent years has proven its worth. It's packed with plenty of high-quality TV series and movies—many of which aren't even available on Netflix, Hulu, Disney+, or elsewhere.
Notable TV shows on Amazon Prime Video:
Chuck
Hannibal
Mr. Robot
Orphan Black
Scrubs
Sneaky Pete
Star Trek: The Next Generation
The Expanse
The Marvelous Mrs. Maisel
Notable movies on Amazon Prime Video:
Gladiator
Knives Out
Manchester by the Sea
Robocop
The Big Sick
The Cabin in the Woods
The Prestige
The Truman Show
Train to Busan
If you need to drop your streaming subscriptions and if you think you'll use the other Amazon Prime features mentioned in this article, then Amazon Prime Video could be the one that gives you the best bang for your buck.
2. Prime Gaming for Gamers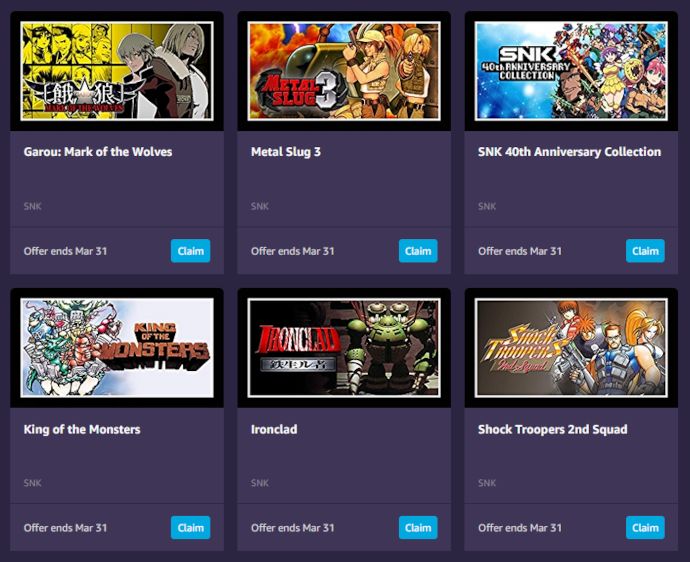 If you're an avid gamer, one of the more enticing reasons to grab Amazon Prime is that it comes with several Twitch goodies. Just connect your Twitch account to your Amazon account and you'll instantly reap the benefits of Prime Gaming.
Prime Gaming (which was formerly called Twitch Prime) offers the following benefits for Amazon Prime members:
Every month, you can subscribe to any Twitch channel for free. This unlocks that channel's subscriber perks, like chat privileges, special emotes and badgets, and more.
Every so often, you can download free games and DLCs. In the past, notable free games have included Psychonauts, SteamWorld Dig 2, Superhot, and more.
Access to extra Twitch chat features, like a Prime-exclusive badge, premium emotes, and expanded chat color options.
Your past broadcast archive extends from 14 days to 60 days.
Prime Gaming is most useful for PC gamers (since most of the free games are for PC), but anyone who uses Twitch on the regular can gain a lot with Prime Gaming.
3. Prime Reading for Bookworms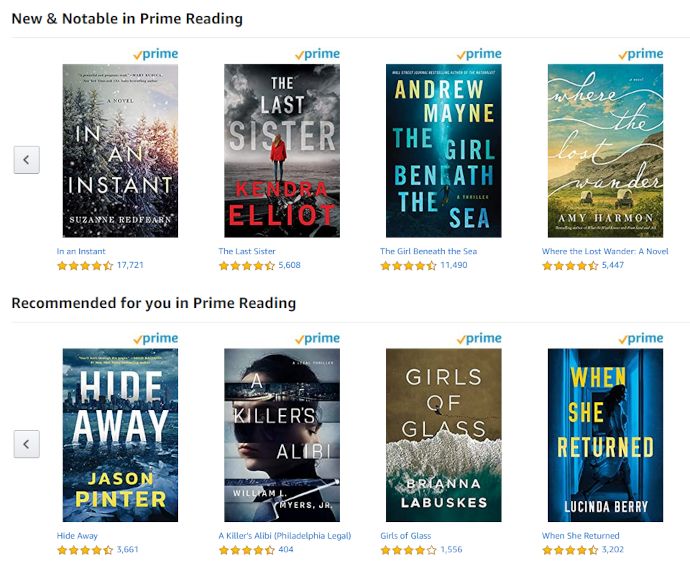 You know how Amazon started as an online book store? Well, they haven't forgotten their roots yet. As an Amazon Prime member, you get a useful benefit called Prime Reading.
Think of Prime Reading as like a private library for Amazon Prime members. Amazon provides thousands of ebooks (and audiobooks) that you can read (or listen to) whenever you want.
What kinds of books are in Prime Reading? In addition to fiction novels, there are comics, children's books, nonfiction books, and even magazines like Allure, Wired, and Health.
You don't need a Kindle device for Prime Reading, by the way. Just download the free Kindle app to your Android or iPhone device and you can read these free ebooks anywhere.
Prime Reading also includes another cool perk called Amazon First Reads. Every month, Amazon presents a selection of novels that haven't released yet and you get to download one of them for free. This alone pays for half the price of Amazon Prime.
4. Amazon Photos for Shutterbugs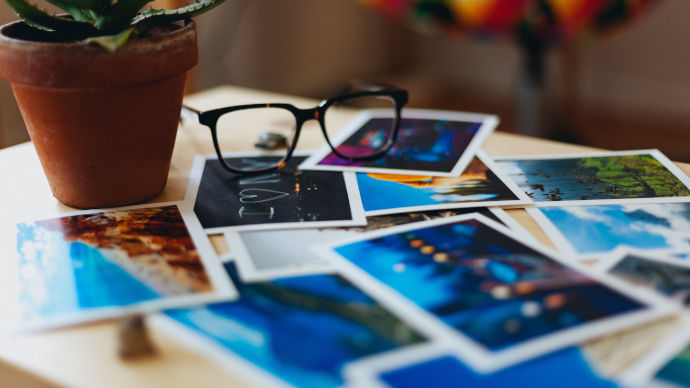 Amazon's photo storage service is one of the best, and is way better than Google Photos. The downside is, Amazon Photos costs $20/year for 100 GB or $60/year for 1 TB of storage space.
Unless you have Amazon Prime!
With an Amazon Prime membership, you get unlimited photo storage space on Amazon Photos and your photos are saved in their original full resolution, whereas Google Photos compresses at upload. You also get 5 GB of video storage.
With the Amazon Photos app (available on both desktop and mobile devices), you can automatically back up your photos to free up space on your devices.
If you take a lot of photos—and who doesn't these days?—the convenience and peace of mind of Amazon Photos is totally worth it. This value-add to Amazon Prime is fantastic.
Amazon Prime Packs a Lot of Value
As someone who's always looking for a great deal, I find it impossible to ignore Amazon Prime's value.
Between the benefits mentioned above, the subscription pays for itself several times over—and don't forget that all of the above are in addition to the free 2-day shipping you can get on pretty much any item in Amazon's monstrous catalog.
Free Trial Offer
Did you know you can try Amazon Prime for FREE for 30 days? Get instant access to movies, TV shows, games, ebooks, and more—no commitments.
Amazon Prime costs $120/year. What other service offers this many benefits for just $10/mo? It's one thing if you want to boycott Amazon, and I understand that. But anyone who says Amazon Prime "isn't worth it" is just out of their mind.