If you have Amazon Prime Video, there are a lot of cool things you can do while watching movies and TV series.
If you aren't taking advantage of these tips and features yet, you'll be surprised how much more enjoyable Prime Video can be.
Free Trial Offer
Did you know you can try Amazon Prime for FREE for 30 days? Get instant access to movies, TV shows, games, ebooks, and more—no commitments.
1. Adjust Quality to Use Less Data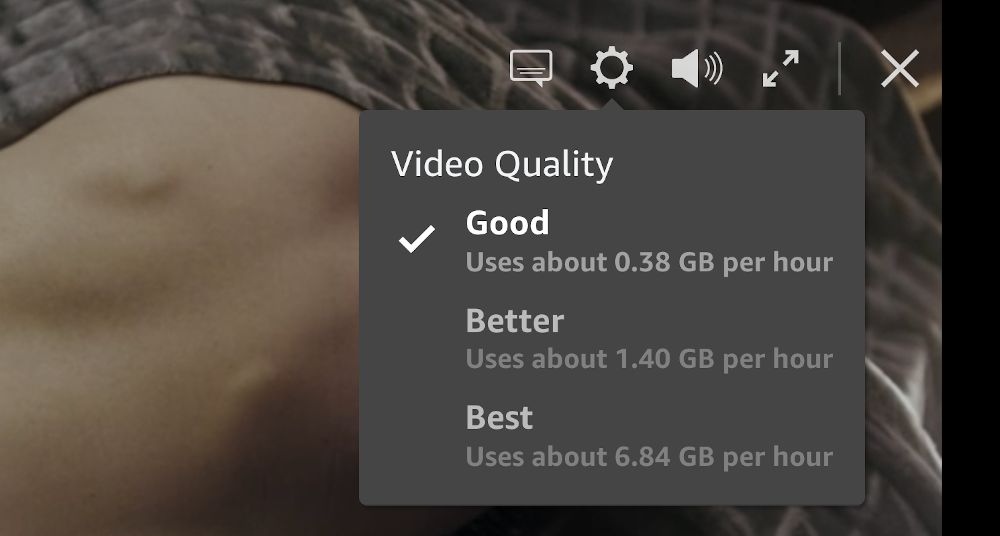 Consider switching to the "Good" video quality setting and using 94% less data per hour. Unless you're watching on a massive 75+ inch screen or projection, you probably won't be able to notice the difference in quality—and even if you do, Good quality is certainly good enough.
Especially useful when you're streaming on mobile data, or when you have monthly data caps with your ISP, or your video keeps stuttering because your home Wi-Fi network is overloaded with too many devices hogging internet bandwidth.
2. Download Videos to Watch Offline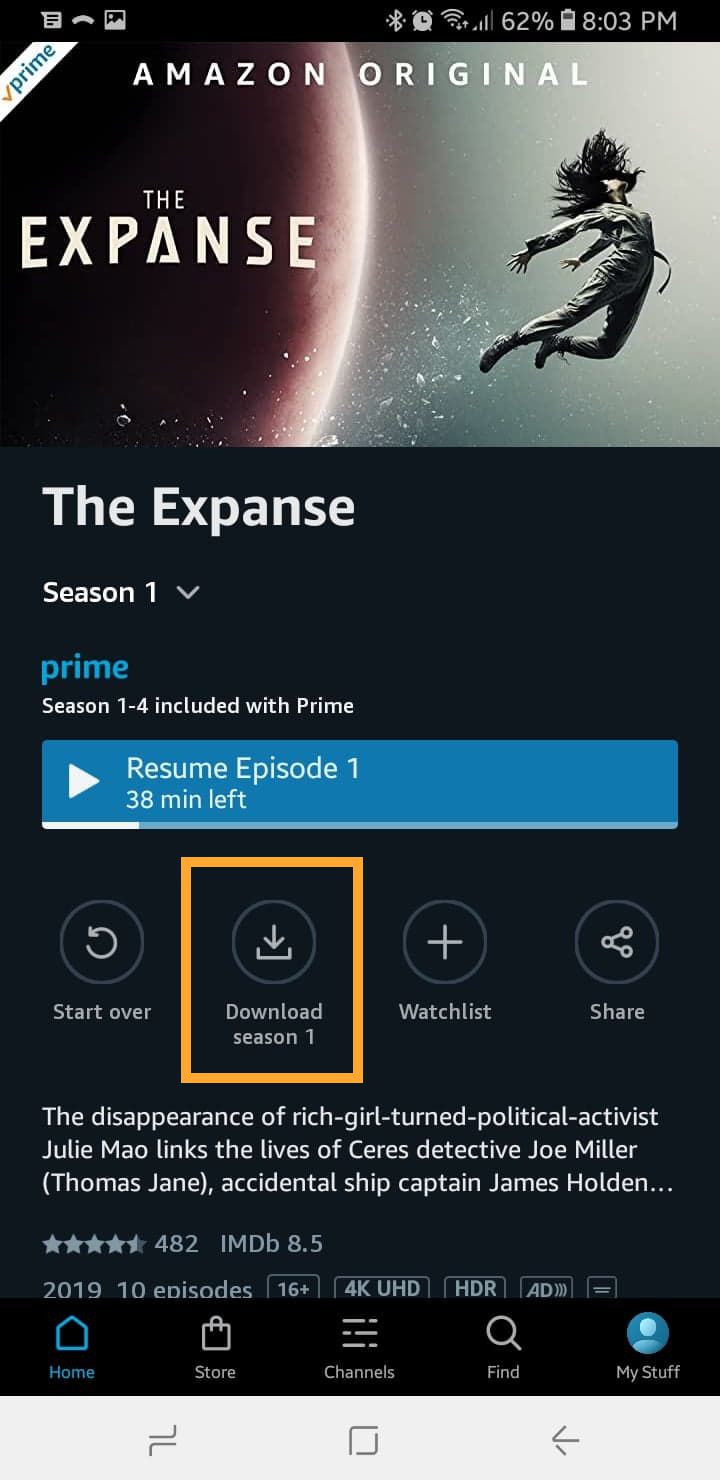 This tip only applies to the Prime Video app on Android, iPhone, and Windows 10.
If you're going somewhere and watch to take Amazon Prime Video with you, download a bunch of stuff beforehand and watch while you're offline. Perfect for long train commutes, intercontinental flights, camping trips, or simply to keep a bunch of kids' shows on hand when you go out with your children.
You can download movies, entire seasons of TV series, or individual episodes. You can also select the video quality for downloads—there's a huge difference in file size, so when in doubt opt for lesser quality!
3. Watch Region-Blocked Content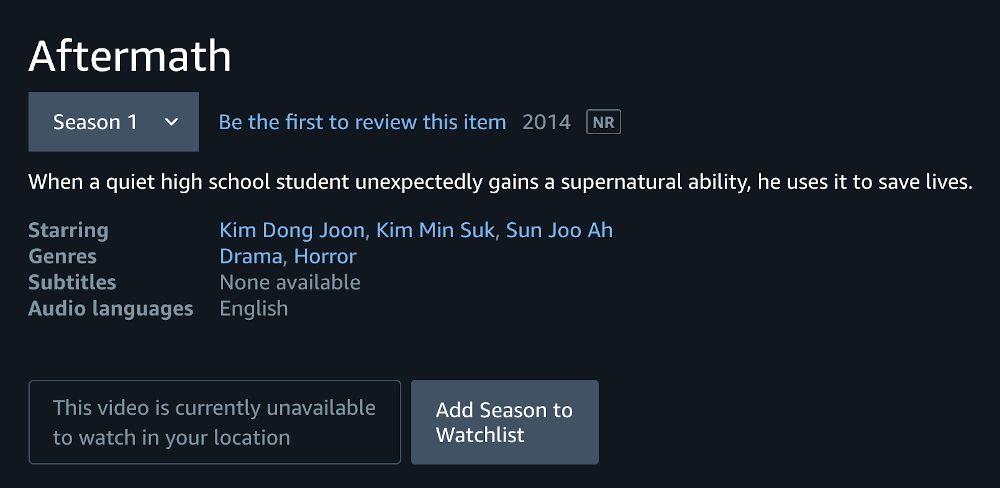 Amazon's video library is absolutely massive, but some parts of it may be unavailable to you depending on your region.
If you really want to watch one of these region-blocked movies or TV series, you can access them by using a VPN.
A VPN is basically an app that creates an encrypted connection between you and the VPN service provider.
Most VPN providers have servers around the world. When you're connected to a VPN server that's located in another country, Amazon will interpret your device as being in that country and grant you access to that region's content.
With a VPN, you can access content from around the world—all you have to do is connect to different VPN servers.
The Best VPN
ExpressVPN is the only VPN we recommend. It's fast, it's private, and it has servers in 90+ countries worldwide.
It also works with most other streaming services, allowing you to access region-blocked content on Netflix, YouTube, Spotify, and many more.
4. Add Channels for More Content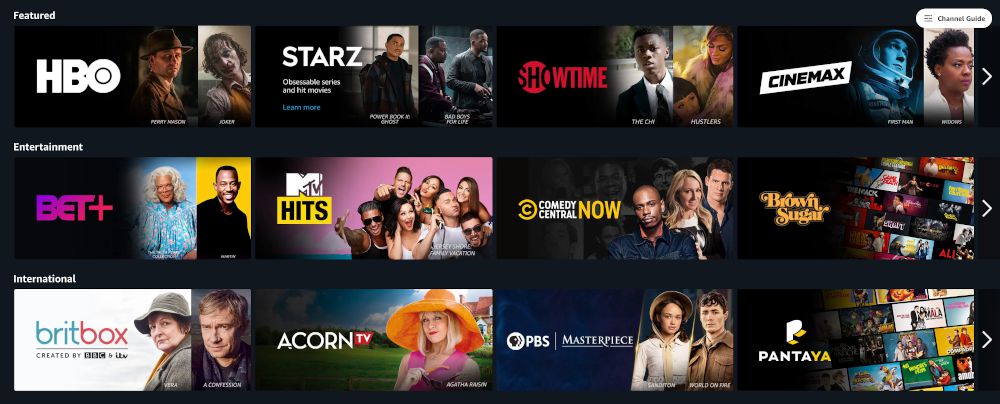 In addition to the Prime video library, you can expand what's available to watch by adding Channels to your account. These are extra subscriptions that come at a price, but the price is usually cheaper (or, at most, on par) with what you'd pay if you subscribed to them separately.
Most Amazon channels, especially the popular ones, come with a 7-day free trial so you can get a taste of what's available through those channels. Popular Amazon channels include:
5. Keep Separate Profiles per Watcher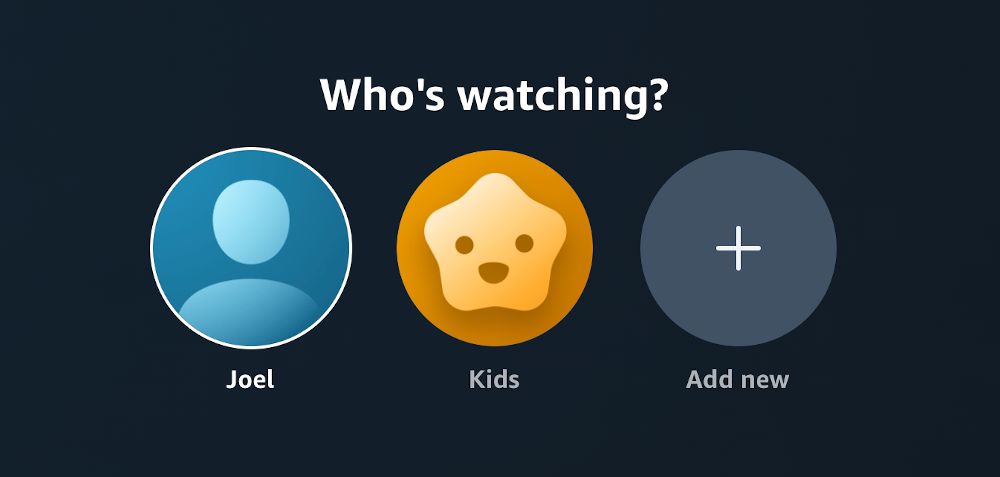 Every Amazon Prime Video account supports up to 6 profiles, which you should definitely take advantage of.
Not only does each profile have its own Watchlist, but the viewing habits of each profile determine what kinds of movies and TV series get recommended.
Furthermore, if you set a profile as a Kids profile, they'll only be able to browse movies and TV series that are marked appropriate for ages 12 and younger.
4. Set Parental Controls for Kids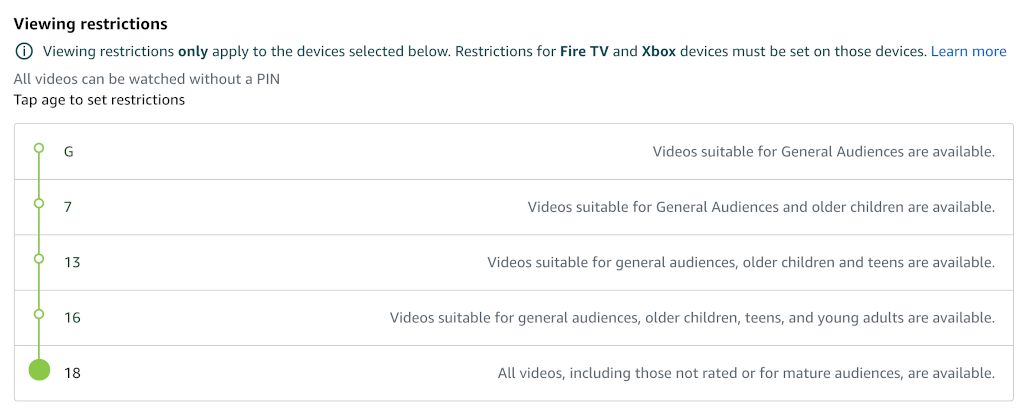 If you share your Amazon Prime Video account with your family, you may want to enable the Parental Controls settings.
It works like this:
First, you have to create a PIN. Then, you decide whether you want to restrict the ability to make purchases (e.g. renting or buying media through Amazon) and/or restrict the ability to watch content that's rated for certain ages.
You can choose which devices to apply these Parental Controls settings to, which is handy if, for example, your child only watches Amazon Prime Video on their tablet.
And if you ever want to watch something on a restricted device, you just enter your PIN to bypass it.
7. Watch in Sync With Others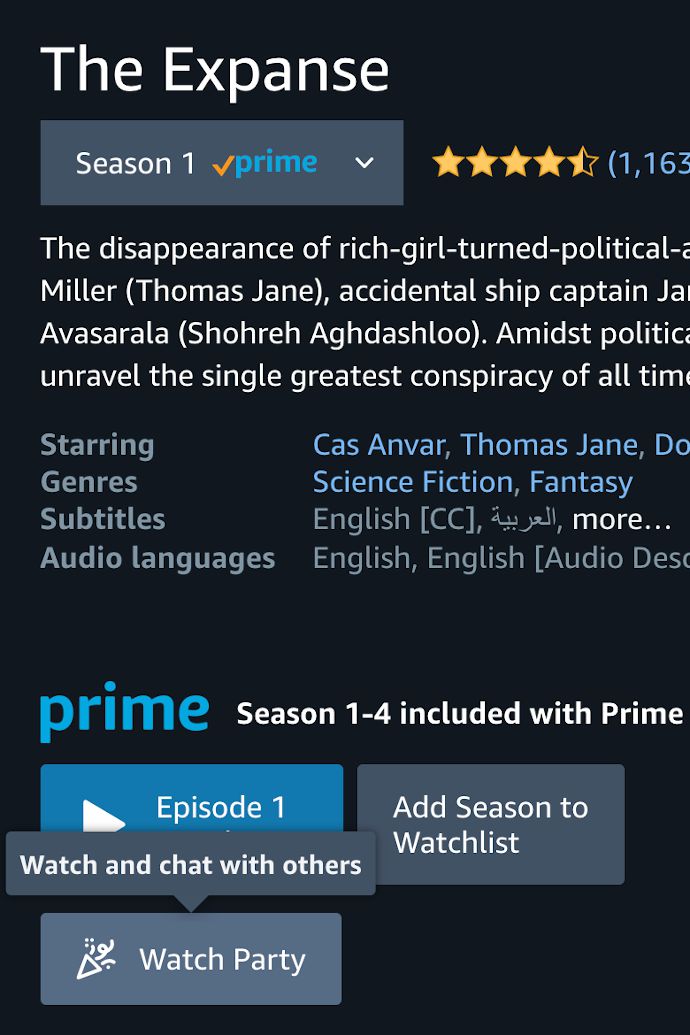 For any movie or TV series that's included with Prime, you can launch a Watch Party.
Anyone else with an active Amazon Prime membership can join your Watch Party (using an invite link that you have to share with them) and you can watch together in sync while chatting.
Each Watch Party supports up to 100 participants, so you can throw a HUGE event with tons of people and watch together in sync, no matter how far away you are. Perfect for these pandemic times when we're all social distancing and stuck at home.
8. "X-Ray" Vision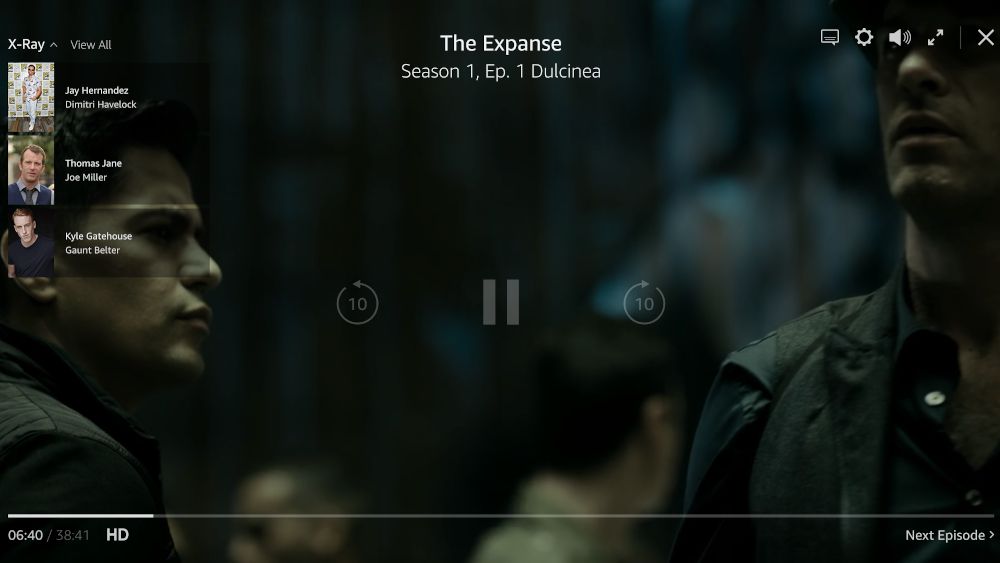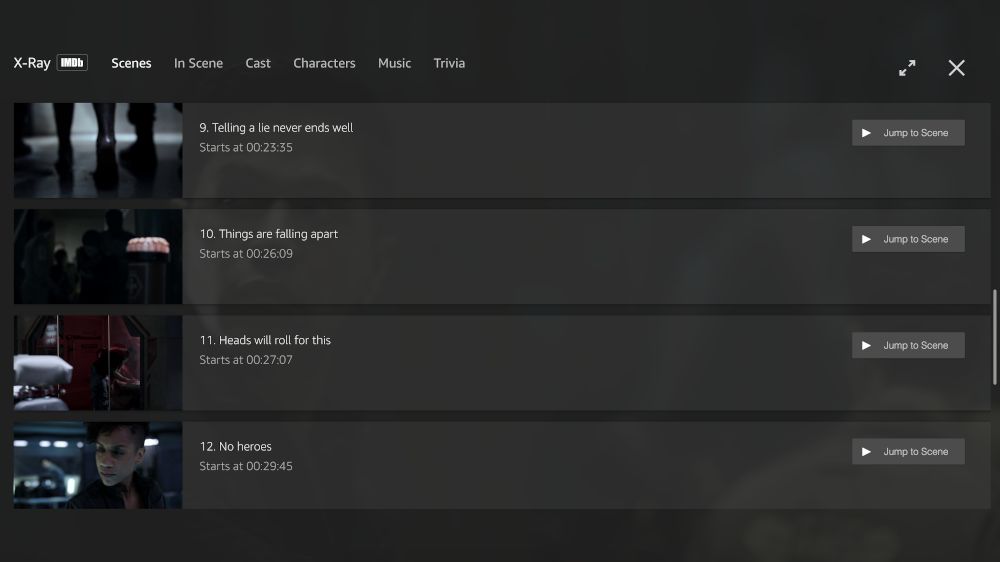 One thing that's unique to Amazon Prime Video is the "X-Ray" feature, which provides additional insight whenever you mouse over the playback. It tells you everyone who's in the current scene, and if you click on them, you get more information.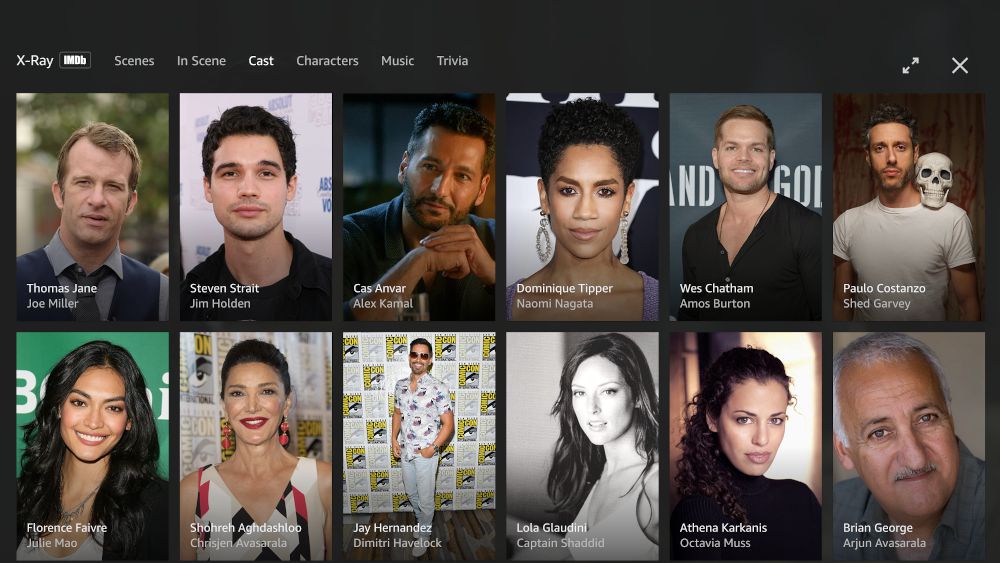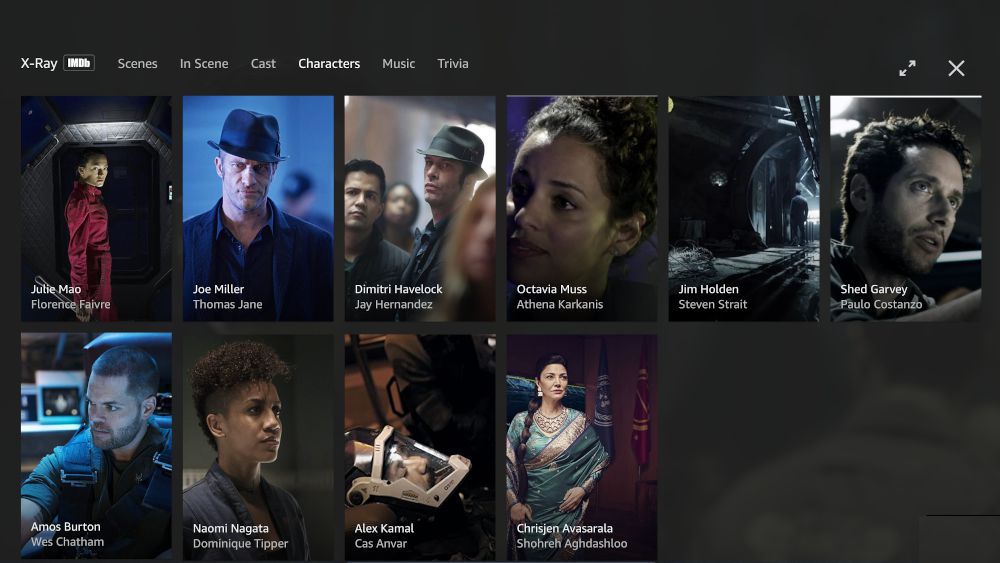 X-Ray also provides a full list of scenes that you can jump between, as well as a full list of all the cast and characters, providing extra context for both real-world actors and in-world characters.
X-Ray even tells you the music tracks that are used, plus interesting trivia. All of this is pulled from IMDb, which is owned by Amazon.
9. Customize Your Subtitles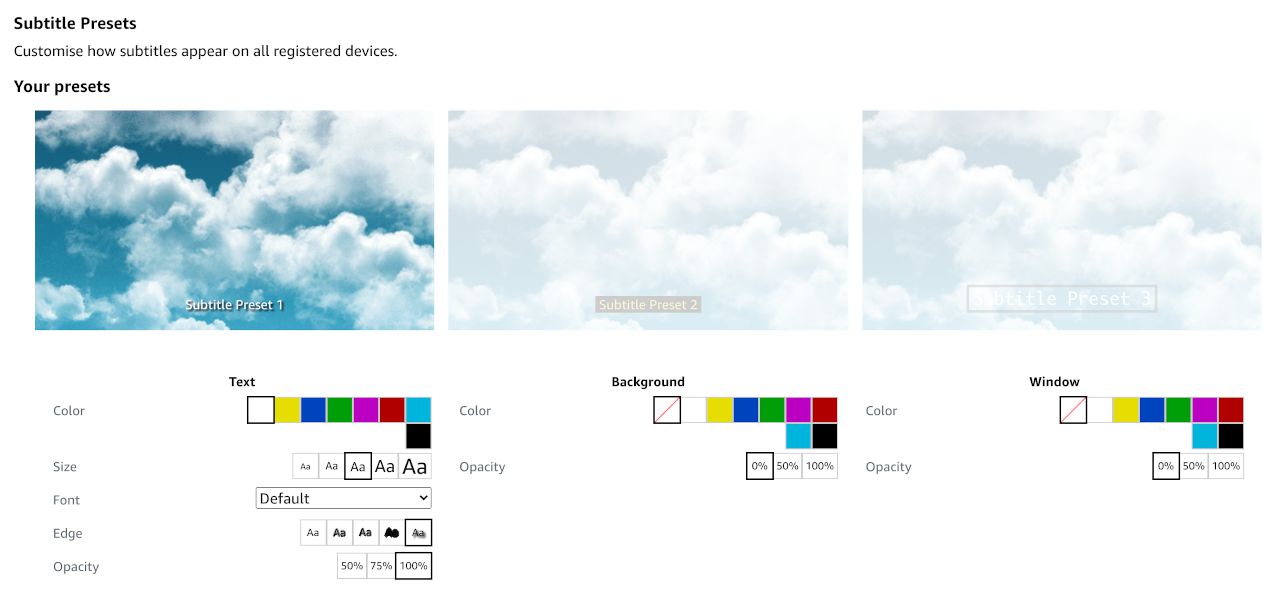 Under your Amazon account's Prime Video settings page, you can edit the appearance of subtitles and even save Presets if you want to quickly switch between different looks.
You can adjust the size and color of the subtitle text, pick between several font styles, add an outline or shadow, and choose between 50%, 75%, or 100% opacity.
You can also play around with the color and opacity of the text's background and window (i.e. border).
10. Disable Autoplay Next Video

This one's minor, but still worth mentioning:
By default, Amazon Prime Video will automatically move onto the next episode when watching a TV series. That's fine for binge-watching, I suppose, but if you're like me and you prefer to only watch one episode at a time, this can be inconvenient. Fortunately, you can disable it in your Amazon Prime Video settings.