Smartphones are great for adults. They can be useful for keeping track of health and activities, recording notes and keeping us organized from day to day. But what about smartphones for kids?
As it turns out, there are tons of useful mobile apps for kids—and we aren't just talking about mobile games that keep children glued to the screen and distract them from getting rowdy.
We're talking about educational mobile apps that can help children learn concepts, sharpen their minds, and solidify what they know to translate theoretical knowledge into practical skills.
And these educational mobile apps aren't boring! In fact, they're designed to be fun and engaging to help kids unleash their inner talents and explore what they're learning.
Between interactive games, cute characters, engaging videos, and addictive songs, here are some of the most fun learning apps for kids that deliver educational content in fun ways.
6. Kids Flashcard Game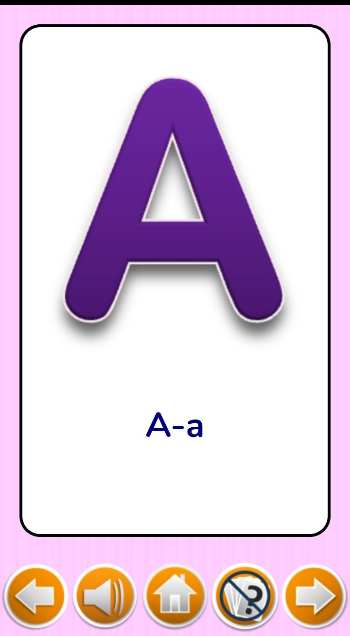 Kids Flashcard Game is an app that works like the typical flashcards used to teach kids letters and numbers.
The app features colorful images that'll capture any kid's attention. It's best for children in preschool and kindergarten where basic letters, numbers, and shapes are just being introduced.
You'll be delighted to see how they react to every image and tell the names of the pictures in their own words. There's also a memory game feature in the app where you can play along with them.
5. ABC Kids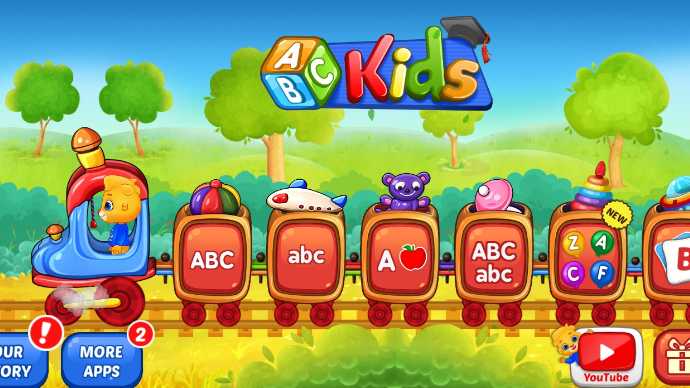 ABC Kids is an app made by RV AppStudios that features tracing and phonics. It has a fully animated interface with cute characters that help capture your kid's attention. With its colorful graphics and interactive features, learning is sure to be a fun time with this app.
I recommend that you use a tablet with a stylus pen (a smartphone and finger can be a last resort) with this app, as it'll help teach your kid the correct way to hold a pen or pencil. Make sure to have paper and pencil ready to see how their writing improves after using this app.
4. Epic: Kids' Books & Reading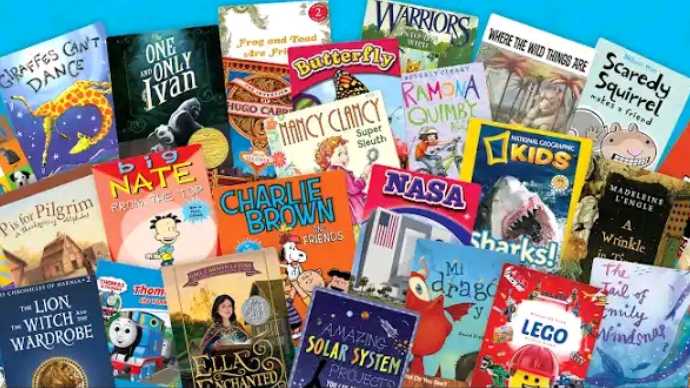 Bedtime stories are best for kids, but choosing the best stories to read that are appropriate for your kids can be quite difficult.
Epic: Kids' Books and Reading is an app that features thousands of books suitable for children who are 12-years-old and younger. With this app, you'll never need to worry again about whether a particular book is appropriate, or whether you've read it already.
The basic plan that allows you to read one book per day is good enough, although you can sign up for a subscription to unlock the entire library and have any book ready whenever you need it.
3. ABC Tracing (Dave and Ava)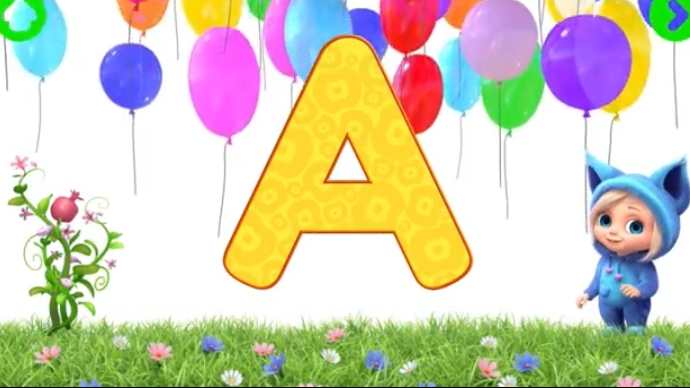 Does your kid love the Dave and Ava animated YouTube channel with nursery rhymes and baby songs? Then they'll love this app.
ABC Tracing is a mobile app that features Dave and Ava—the animated kids in the series—and their colorful environment with fully animated graphics. With this app, learning phonics and letter tracing is more effective and more fun due to its interactivity.
Sure, your kid can just watch the YouTube videos, but the app's tracing feature has Dave and Ava cheering for your kid as they practice and improve (or provide tips when your kid does it wrong).
2. Lingokids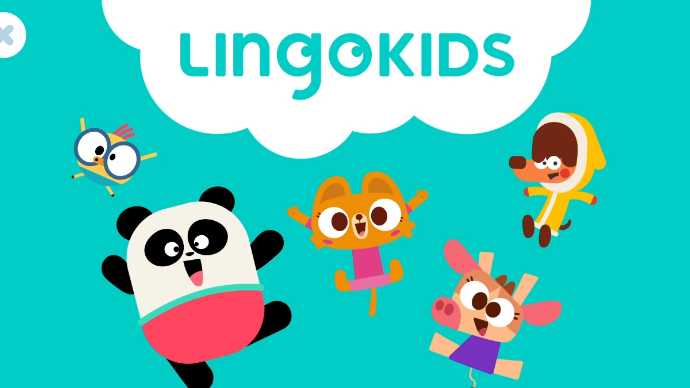 Lingokids is a mobile app that has lots of different educational features, from learning the ABCs to interactive games that require creativity and teach your kid to exercise critical thinking.
This app also features a dashboard, newsroom, and chat box where you (the parent) can communicate and collaborate with other parents—which can be nice if you're new to the parenting world.
With the app's colorful background and great music and videos, it's sure to be a great help for kids who are just starting to learn their ABCs. Parents can track the progress of their kid through the dashboard and see how they're improving over time.
1. YouTube Kids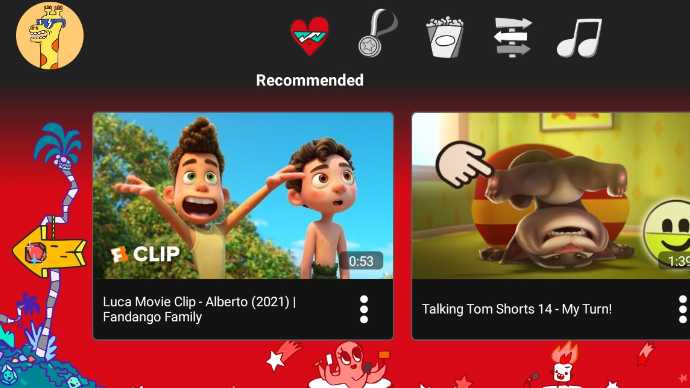 YouTube can be a minefield for young kids. Between all the educational and kid-friendly content are all kinds of inappropriate, mature, and unsavory channels that you don't want your kid coming across.
That's why I love the YouTube Kids app, which has all the same videos as YouTube except all the age-inappropriate content is filtered out. It also has a simpler child-friendly interface for easier navigation.
The best thing about this app is that you can see what your kid has been watching with the Watch-It-Again feature, which helps you keep track of your kid's evolving interests. The app has tons of videos that help kids explore their inner creativity, imagination, and playfulness.
And even though all the content on YouTube Kids should be appropriate for kids, if you ever come across a channel or video you think crosses the line, you can simply block it.
YouTube Kids also features a screen time limit that controls your kid's phone usage so they won't be hooked for too long and develop an addiction to YouTube.