Acclaimed Japanese author Haruki Murakami writes the types of books that demand to be re-read several times.
Even after getting through your third re-read, his books still leave you with a huge question mark over your head—and that's what makes Murakami's novels so interesting and mysterious.
As of this writing, after a long and storied career over 40+ years, Haruki Murakami has completed 14 novels (plus several other books) which are all unique, immersive, and absurdly surreal in their own ways.
A fifteenth novel is on the way—titled The City and Its Uncertain Walls—but this list only comprises Murakami's published novels and is meant to give you solid leads on which Murakami books to read if you want to dive into this preeminent author's works.
If you want to escape from reality with a truly distinct narrative, make sure to check out these incredible stories by Haruki Murakami.
16. Pinball, 1973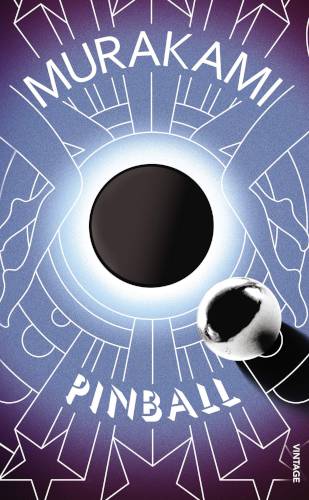 Pinball, 1973 isn't just the second novel in Murakami's Trilogy of the Rat series. It's actually his second novel ever written!
With that in mind, it's understandably far from his most developed novel (at least as far as style goes), but it does present us with a first look at themes that would pervade the entirety of Murakami's writing career.
Notions of loneliness and isolation are heavily present in this story, surrounded by secondary ideas about purpose, destiny, and the essence of humanity's struggle to find meaning.
15. Hear the Wind Sing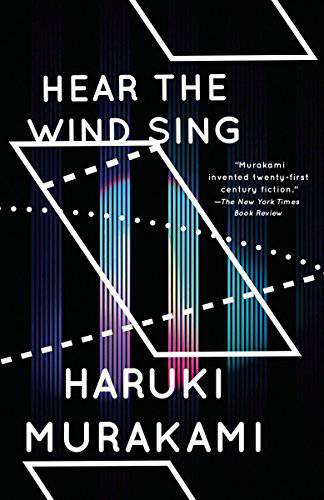 Hear the Wind Sing is the first novel in of Murakami's Trilogy of the Rat. If you've read any of Murakami's other (more recent) works, you'll see that he's progressed quite a bit as a writer over the years.
At this point, his style was still developing into a much more vibrant form of magical realism. Hear the Wind Sing lacks a lot of his overt absurdism and instead possesses a much more realist tone.
This story follows a narrator's telling of the summer of 1970, when a girl he fell in love with committed suicide. The narrator drinks too much with his friend—who is simply named "Rat"—and the story continues on this semi-directionless vein.
Note: Neither Hear the Wind Sing nor Pinball, 1973 were widely distributed in the English language, so they might be hard to find. Consider grabbing Wind/Pinball instead (a more-available two-in-one volume that was released back in 2016).
14. Men Without Women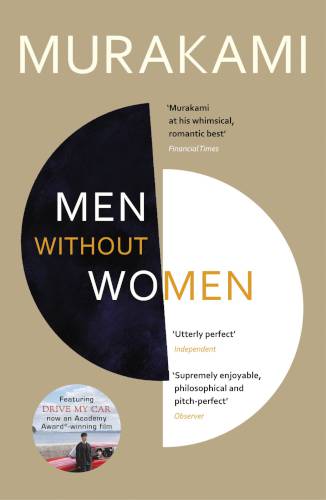 Despite not being a novel—this great book is actually a collection of short stories—we had to include Men Without Women on this list because it's one of the best written depictions of loneliness.
Each of the seven short stories showcases the effects of isolation. More specifically, they each analyze the debilitating results of men who are in disarray after they've lost their female counterparts.
It's a resonant piece of literature that'll stay with you long after you've finished reading it. After all, who hasn't found themself feeling desolate after losing a loved one? Very few written works have come close to conveying loneliness like Men Without Women does.
13. After Dark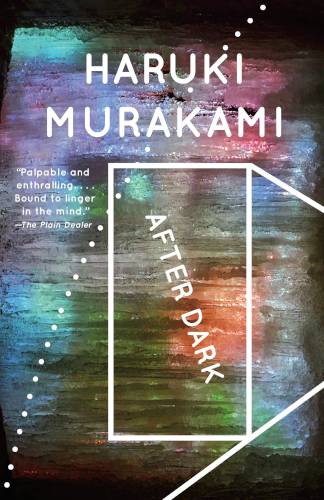 Even for a man who's written all kinds of absurdly enigmatic stories, After Dark stands out as Murakami's most inscrutable novel.
The story meanders as we're taken along with various characters in Tokyo, with the entire story taking place over a single night. There's a heady air of mysticism that hangs over the whole thing.
One thing to note: After Dark's ending has been criticized by many, with some even claiming that there's no ending at all. If that matters to you, then After Dark will certainly disappoint to some degree.
However, given the magical realist style that Haruki Murakami writes in, this kind of maneuver isn't all too surprising—and, truth be told, it's one that many fans actually like about his work.
12. South of the Border, West of the Sun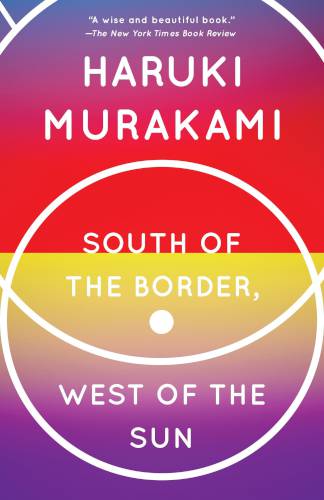 Hajime is an only child with no friends, and he's judged for having no siblings (which was a big point of contention in Japan at the time). So, his life is characterized by isolation.
Eventually, his period of loneliness comes to an end when he meets a girl named Shimamoto who also struggles with loneliness. For her, she isn't just an only child—she's sick with polio.
South of the Border, West of the Sun can be taken as somewhat autobiographical since Hajime owns a jazz bar (much like Murakami himself did before he became a full-time novelist). Plus, Murakami was an only child, which was uncommon in Japan after World War II.
When you read this novel in light of all that, you'll find extra layers of intrigue and personality that really shine through.
11. Killing Commendatore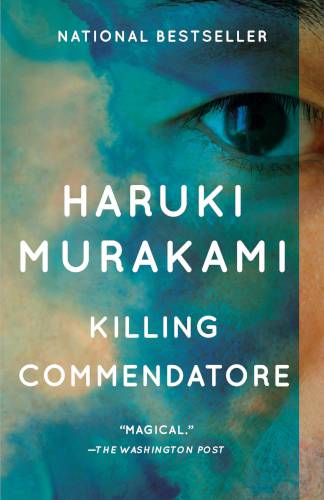 As of this writing, Killing Commendatore is the most recent of Murakami's published novels on this list. It may not be as great as his best works, but it shows that Murakami still has his magic touch.
Plenty happens in this story, but it all starts with an unnamed protagonist—a portrait painter—who decides to go on a road trip after his wife leaves him.
Once again, this book has the absurdist slant that's common in Murakami's works, but this one goes a tad further with a few bizarre moments that are left unexplained.
And once again, this angered a few critics who felt like there were too many narrative threads without a definitive angle to anchor them. Yet, despite its flaws, it's still a great read!
10. A Wild Sheep Chase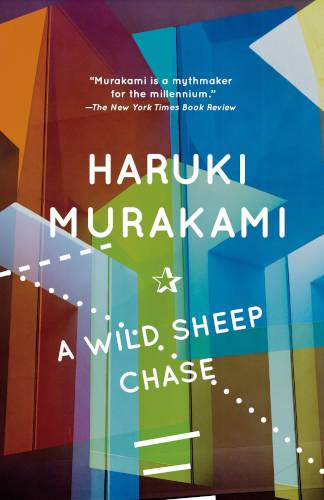 Written as the third book in his Trilogy of the Rat, Murakami's A Wild Sheep Chase is an eclectic and eccentric finale to the trifecta.
Combining mystery with his trademark magical realist style, A Wild Sheep Chase was one of the first real indications of how Haruki Murakami's style would develop over the years.
It centers on a detective, but it's more than a detective story. Many critics have likened the protagonist's search for truth with the author's own search for—and excavation of—Japan's cultural identity after World War II. For that reason alone, it's worth reading.
9. Dance Dance Dance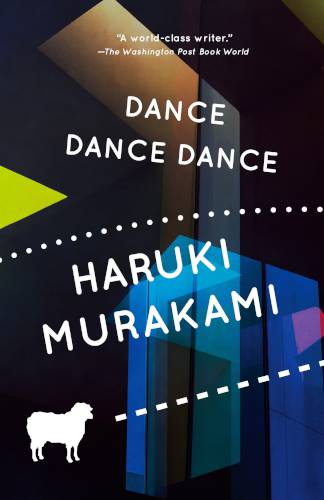 Haruki Murakami just couldn't leave well enough alone. As it turns out, his Trilogy of the Rat needed an epilogue! And that's exactly what we got when Murakami published Dance Dance Dance.
Continuing the adventures of our protagonist from the preceding entry, this novel—the longest of the four—keeps it going with many of the same characters making appearances.
However, what makes Dance Dance Dance distinct from the original trilogy is its new style and tone that are drastically different, making for an engaging read and a strong finish.
8. Hard-Boiled Wonderland and the End of the World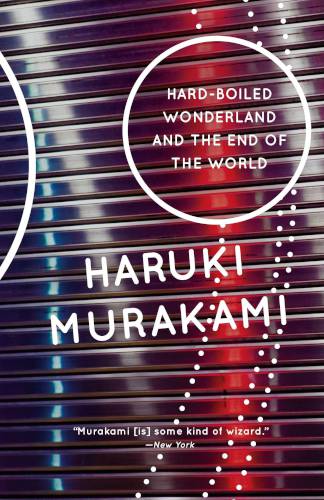 In the broadening sea of Murakami's surreal stories, it's Hard-Boiled Wonderland and the End of the World that stands out as his most dreamlike novel.
This one oscillates between two narratives, each depicting its own version of reality: one is a futuristic cyberpunk world with a sci-fi tone, the other showcases a surreal and magical dream-world.
Of all the books he's written, Murakami says this is his favorite work. Plus, many film directors and literature critics have gone on record saying that it has inspired them in one way or another!
7. Norwegian Wood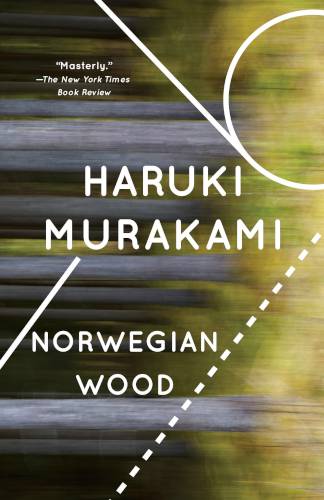 The title Norwegian Wood comes from a 1965 song by The Beatles—when the book's main character, Toru Watanabe, listens to the song, he's begins reminiscing about his college life in the 60s. During this time, Japanese students rose against the policies of their government.
When you look back into Watanabe's past, you'll see him become infatuated with two women: Naoko and Midori.
While Naoko has to cope with the loss of her sister and former boyfriend to suicide, Midori is on the completely opposite end of the spectrum with her energetic and friendly personality.
Unlike other books that Murakami has written, Norwegian Wood lacks the absurdity that typically comes along with a Murakami novel—either way, it's still worth the read.
6. Sputnik Sweetheart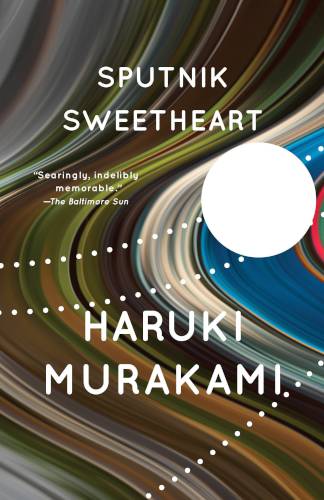 If you like books with satisfying endings, then Sputnik Sweetheart might not be for you.
The narrator, who's only referred to as "K," is a college student who falls in love with his classmate, Sumire, a dedicated writer. Sumire ends up meeting an older, cosmopolitan woman named Miu, and she soon becomes enamored of her.
Sumire takes off with Miu to Greece and suddenly goes missing. When K joins in on the search, he dives into Sumire's world and discovers that there may be more to reality than he initially thought.
By the time most readers (myself included) reach the end of this book, they're thoroughly confused.
5. Colorless Tsukuru Tazaki and His Years of Pilgrimage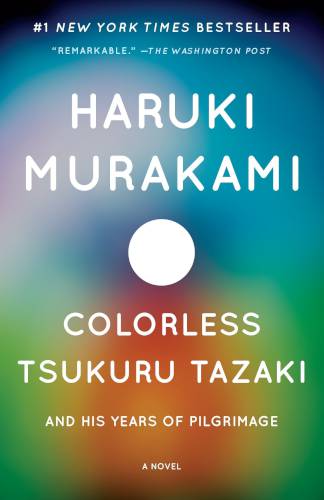 The Colorless Tsukuru Tazaki blends the story of Tsukuru Tazaki's teenage years and his current life.
Back in the 90s, Tsukuru had a close group of friends from high school that all had names alluding to a certain color—since Tsukuru's name doesn't have a color in it, he's left "colorless."
When he got to college, his friends stopped speaking to him. This emotionally paralyzes Tsukuru, making him depressed and suicidal.
In the present day, 36-year-old Tsukuru works as an engineer who builds train stations. His girlfriend encourages him to reach out to his old friends, and ask why they ostracized him. This begins his journey of self-discovery and happiness.
4. 1Q84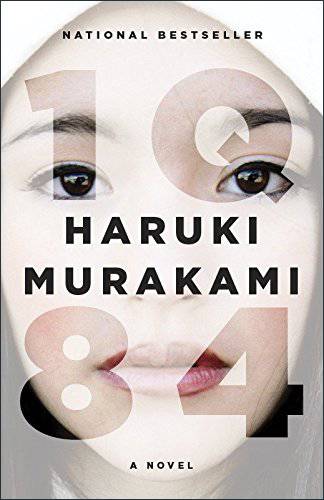 Does the title 1Q84 ring a bell? That's right, this book's title and the plot itself are modeled after George Orwell's 1984. Murakami's 1Q84 combines three volumes that comprise the year 1984.
This dense read focuses on two vastly different characters who share an experience that ties them together.
On one side, you have Aomame, a woman who finds and kills male perpetrators of domestic abuse. The other character, Tengo, works as both a math teacher and a writer.
At the start of the novel, Aomame begins to realize that the world around her doesn't seem quite right. She decides that she's in an alternate reality that she deems 1Q84.
3. The Strange Library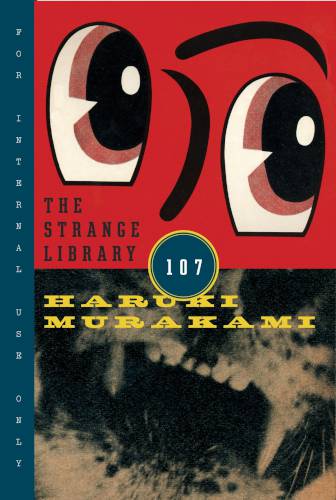 The Strange Library reads like an adult picture book. It's supposedly meant for children, but the plot is sophisticated enough for all ages to enjoy.
The main character (who remains nameless throughout the novella) returns a couple of books to the library. As he looks for a new one on the exciting topic of tax collection in the Ottoman Empire, the librarian tells him to head to Room 107.
From this moment on, the library goes from normal to strange. The protagonist winds up trapped in the basement, alongside a man wearing sheepskin, and a girl who doesn't speak. Murakami makes you ask: is the main character's experience a dream or reality?
2. The Wind-Up Bird Chronicle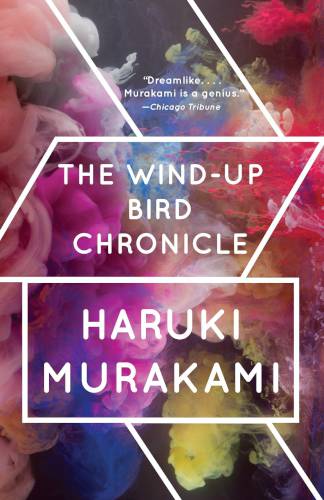 In The Wind-Up Bird Chronicle, you'll encounter a bizarre mystery that only gets weirder as the novel progresses.
The story follows Toru Okada, a man who's just quit his job. He embarks on a journey to find his missing cat, but that's not the only thing that vanishes—soon, his wife disappears as well.
During Okada's search for his cat and wife, he comes across all sorts of interesting people. From the nihilistic teenager, May Kasahara, to a Lieutenant who has witnessed the unspeakable, all of the characters have their quirks.
Like other Murakami novels, The Wind-Up Bird Chronicle is a puzzle that slowly comes together towards the end.
1. Kafka on the Shore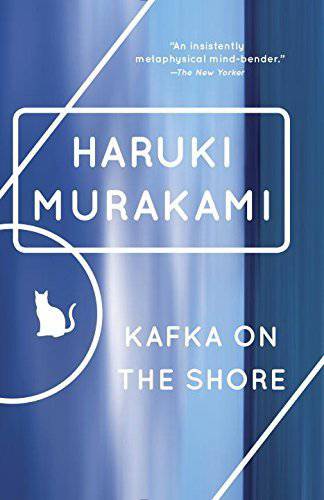 Kafka on the Shore is, hands down, my favorite Murakami book. Not to mention that it's definitely the most boggling.
You'll eventually encounter a personification of the king of fried chicken (AKA Colonel Sanders) as well as Murakami's rendition of the one-and-only Johnnie Walker.
Anyway, the novel revolves around two characters: Kafka and Nakata. After 15-year-old Kafka escapes from his father's house to avoid an Oedipal curse, he seeks out his sister and mother.
On the other end of the book's spectrum, you'll meet Nakata, a strange old man who has a knack for talking to cats. Although Kafka and Nakata are completely unrelated to each other, their stories intertwine.
Kafka on the Shore isn't just at the top of Haruki Murakami's books, but it's one of the greatest absurdist novels ever written. If you want to read a profoundly weird tale, this is the one.