In an ideal world, we wouldn't have to suffer advertisements while browsing the web—especially garish ones that distract and annoy when all we want to do is read an article or watch a video. But publishers need to make a living, and most readers don't want to spend money, so advertisements are a necessary inconvenience.
As someone who reads and writes on the web, I'm caught in the middle. I understand that most sites need ads to survive, but I hate the ad experience myself. Many readers resort to ad-block techniques, and I understand why they do it, but I personally avoid blocking ads because it deprives websites of their revenue and can be the difference between my favorite website thriving or dying. (We don't like to admit it, but yes, ad-blocking has killed many sites.)
But there's a middle-ground! It's now possible to get rid of advertisements on websites without depriving them of valuable income—thanks to a useful service called Scroll.
How Does Scroll Work?
Scroll is a membership service that removes all advertisements, ad trackers, and popups on participating websites while you browse the web. All you have to do is log into Scroll, then browse as you normally do. When websites automatically detect that you're a Scroll member, they won't display any ads or popups to you. It works on any device; as long as you log into Scroll on that device, you can start browsing an ad-free internet with it.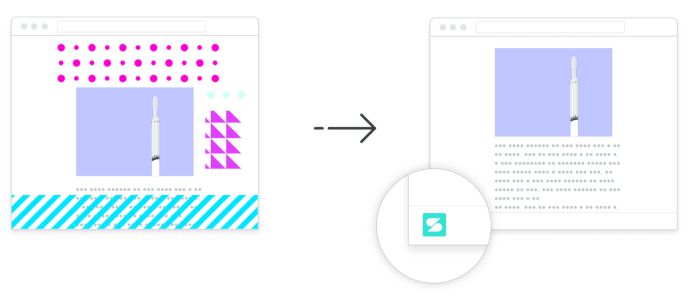 And the best part? Since Scroll knows which websites you're visiting, Scroll will pay those websites for the traffic you give them. In other words, you get the benefits of an ad-free internet while directly supporting your favorite websites; the more you visit a participating website, the more revenue they earn from Scroll. It's a win-win for everyone.
How much does Scroll cost? It's a mere $5 per month. Your money gets split up between all of the participating websites you visit, proportionally to how much you visit each one. If you sign up for Scroll right now, you can start with a free 14-day trial as well as 50% off for the first six months. That's only $2.50 per month!
Which websites participate with Scroll? You may not realize it, but tons of big-name sites are actually Scroll partner sites, including but not limited to:
The Atlantic
The Verge
BoredPanda
Vox
Polygon
Salon
When you're logged into Scroll, you can tell whether a website is a Scroll participant by looking for the "Scroll bar" that appears at the bottom while you browse:
The Scroll bar can be collapsed so it doesn't get in the way when you don't need it, which is perfectly in line with its mission to eliminate unwanted distractions.
Any Other Scroll Benefits?
Perhaps the biggest benefit, other than not being bombarded by unwanted advertisements, is that websites load much faster without needing to serve ads in the first place. Your web browsing experience will be infinitely better, guaranteed.
If you go to your Scroll dashboard (easily accessible via the "Scroll bar"), you can see a history of all Scroll-supported articles you've read, as well as a breakdown of which websites your membership fee supported and how much each website earned as a direct result of your traffic. Rest assured that your traffic with Scroll is earning your favorite websites much more money than your ad-supported traffic ever gave them!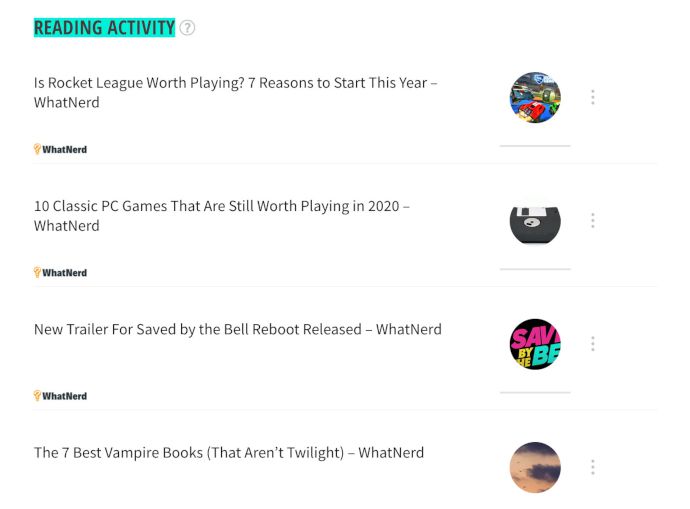 Lastly, for those who are interested, you can sign up to receive a weekly email roundup of the most popular Scroll-supported articles across all of the Scroll partner sites. It's nice to see what other Scroll users are reading, and gives you a chance to support other sites with your readership when you can.
Sound like something you want to be a part of? Sign up for Scroll now to get a free 14-day trial as well as a 50% discount for your first six months and start supporting your favorite websites (including WhatNerd) while getting rid of ads!