Don't wait until the last minute to put your Halloween costume together. Waiting until the night before Halloween doesn't give you enough time to put together a proper costume or even come up with a clever idea. Now's the time to start preparing!
Haven't got a clue of what costume to wear? These geeky Halloween costume ideas will turn heads at your Halloween party.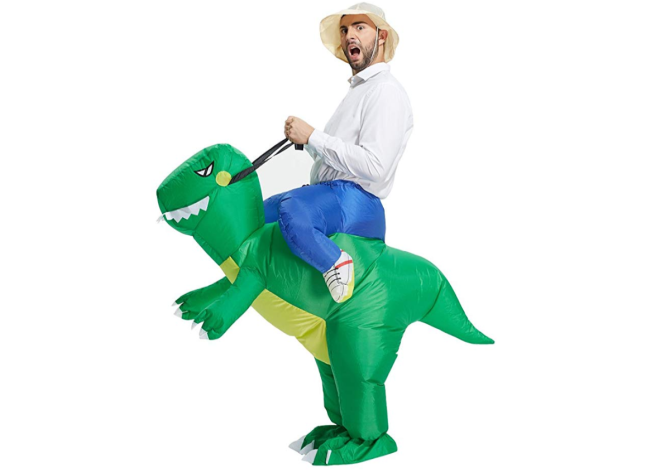 Not only does this costume look extremely geeky, but it's bound to get you a ton of laughs anywhere you go.
This inflatable T-rex costume will make you appear as if you're taking a ride on the back of a dinosaur. Get your safari hat on, and you can become your own Jurassic Park character.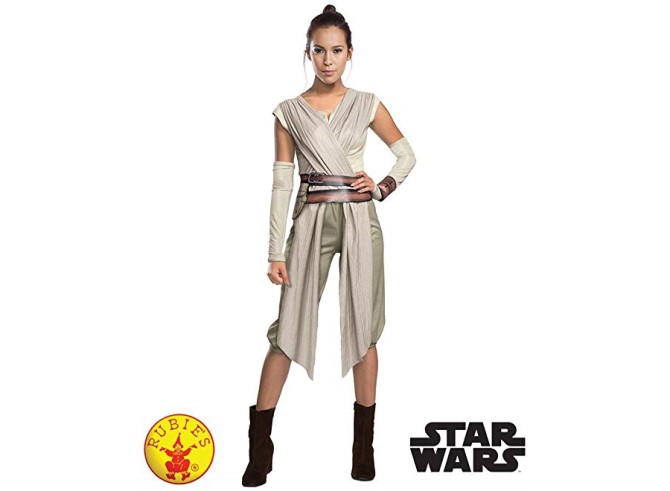 Rey Han first appeared in Star Wars the Force Awakens, and is set to appear in this year's The Rise of Skywalker.
Celebrate one of the newest characters in the Star Wars series by dressing up as Rey Han. Slap on this costume, put your hair in a bun, and you're ready for a Halloween bash.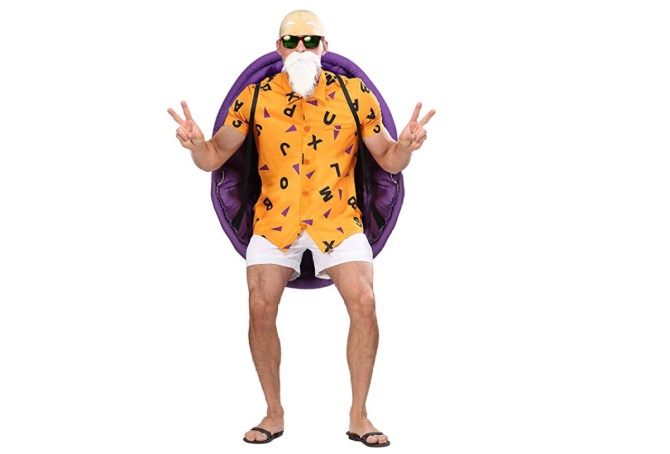 A Halloween night isn't complete without Master Roshi. This iconic Dragon Ball character is a martial arts master who's most known for his perverted tendencies.
You'll give off beach vibes when you wear Roshi's button-up, shorts, and sunglasses. Don't forget to top it off with the included bald cap, beard, and sunglasses.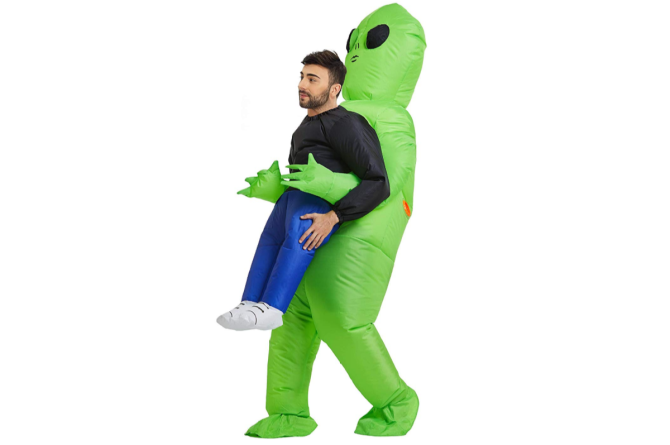 Why not bring a special guest to your Halloween party? Have yourself escorted by a green, inflatable alien, and you'll definitely be the most popular guest at the party.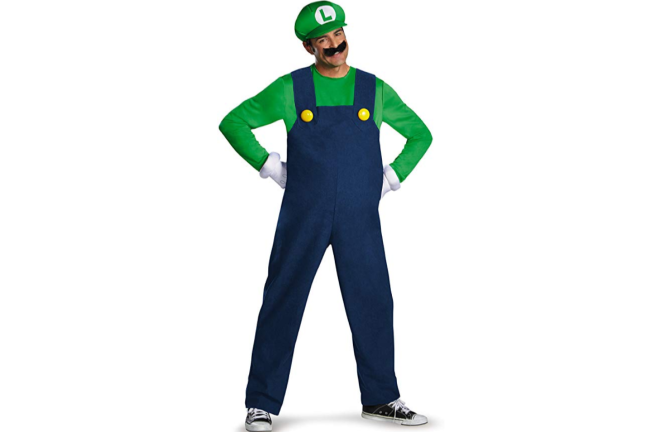 Mario is overrated. Besides, tons of other people already dress up as Mario, making a Luigi costume even more unique.
Luigi truly deserves to have the spotlight on Halloween. Unlike Mario, he actually has some background in horror, as he stars in his own spooky game, Luigi's Mansion.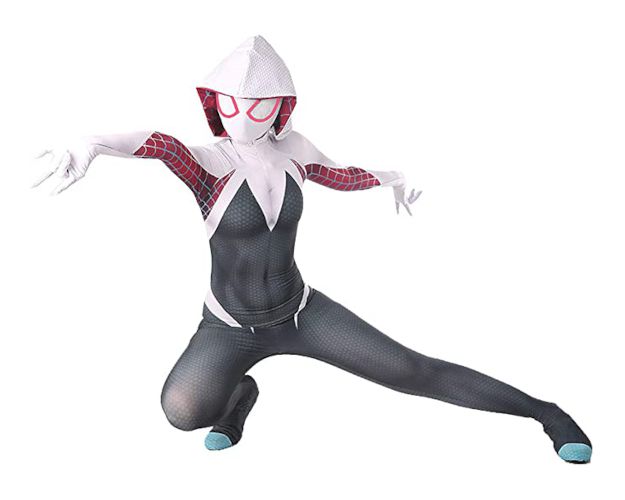 Spider-Woman (aka Spider-Gwen) is the alternate-universe version of Gwen Stacy. Instead of Spiderman receiving powers from a radioactive spider, Gwen does instead. Wear this spandex bodysuit, and you'll look just like the powerful superheroine.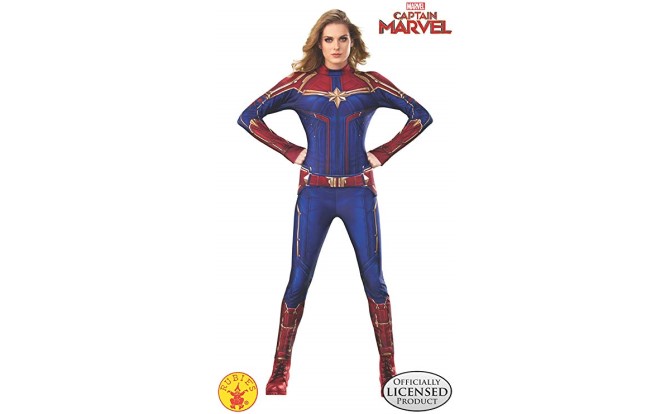 Maybe you're not a Spiderman fan. If that's the case, Captain Marvel is your next best option. In the comics, Captain Marvel assumes many different identities.
The earliest version of the hero was actually named Captain Mar-Vell for copyright reasons—not to mention that Captain Mar-Vell was also a man.
The recent film adaption of Captain Marvel features the latest version of the hero, Carol Danvers, taking on the role of Captain Marvel. The above costume emulates the movie's depiction of her costume.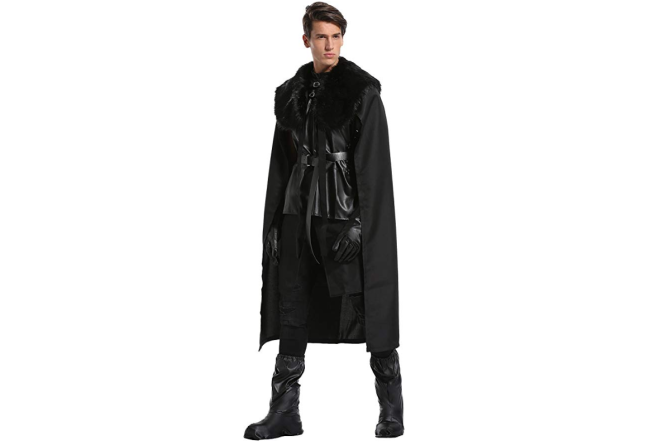 Game of Thrones might've already ended, but that doesn't mean you can't rock one of the show's costumes.
If you're feeling epic enough, grab a prop sword, a wavy black wig, and step into the shoes of Jon Snow. Dressing as Jon Snow doesn't just look awesome, but it'll also help you keep warm on a chilly Halloween night.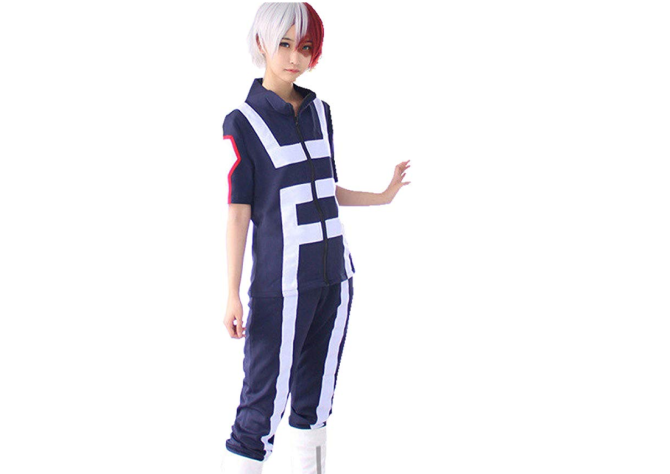 My Hero Academia is one of the biggest anime of the year, with Shoto Todoroki as one of the fan favorite characters. Todoroki possesses the amazing ability to control both fire and ice.
Before slipping into this school uniform, make sure to purchase Todorki's wig, and have red face paint ready.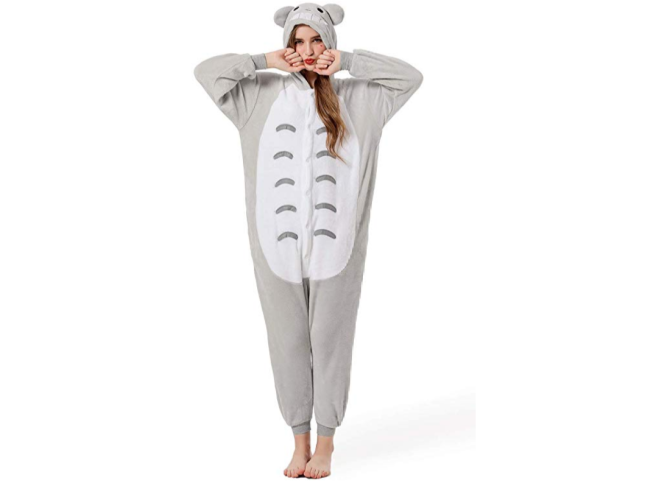 This unisex Totoro costume is perfect for anyone who wants the excuse to wear a comfy onesie to a Halloween party.
It has the same belly pattern as the loveable character from My Neighbor Totoro, and also has Totoro's face on the hood. When you're ready to go home for the night, you'll find that it's cozy enough to sleep in!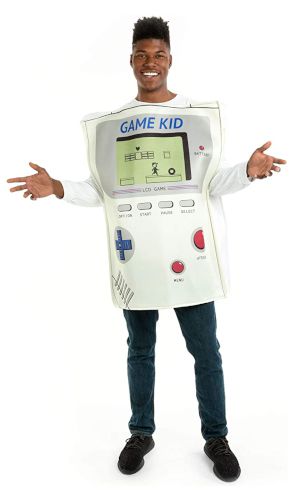 If you're a retro gaming enthusiast, this Halloween costume will bring your love of classic gaming to life. It's a funny spin on the Nintendo Game Boy (renamed "Game Kid" for trademark reasons), complete with a "Superb Marcelo" game cartridge.
If nothing else, it'll definitely elicit a few laughs at your next party and be an interesting conversation starter!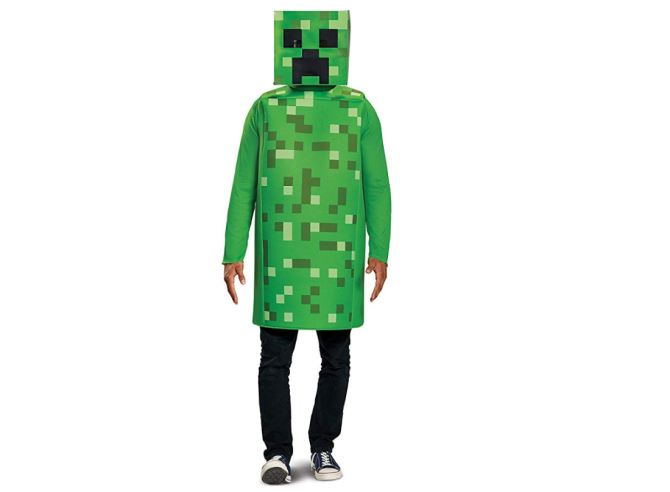 A creeper costume is simple, yet noteworthy. Your geeky friends will immediately recognize you as one of the most well-known enemies from Minecraft.
Plus, all you'll need to complete the costume are some black pants or leggings, along with shoes of your choice.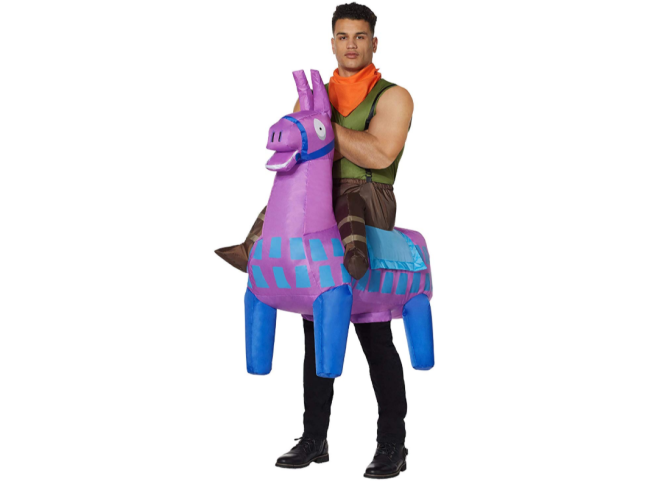 Everyone loves to hate Fortnite, which is what makes the above costume so great. You'll look utterly ridiculous as you "ride" upon the Loot Llama, and don the included default character bandana and shirt.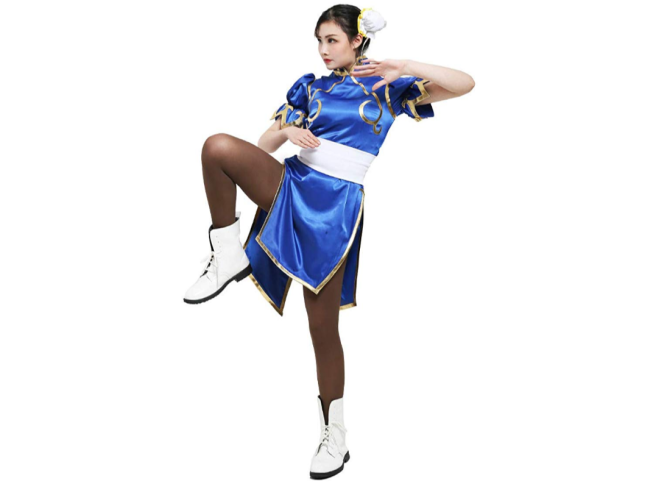 Chun-Li is one of the most well-known Street Fighter characters, and is also the first female fighter to appear in the series.
The costume comes with Chun Li's dress and two hairpieces, so you'll have to buy the brown tights and white boots separately. Make sure to show off your Spinning Bird Kick at the party!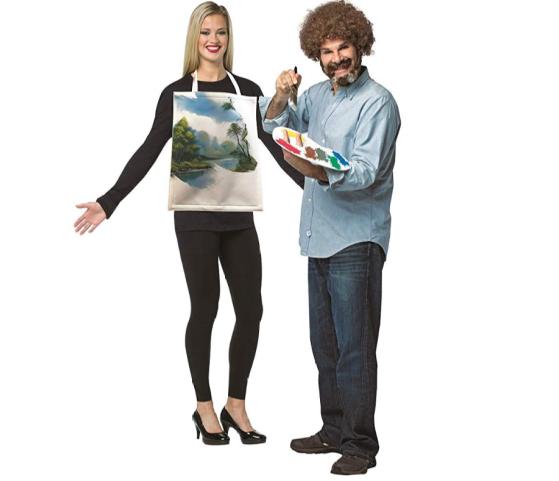 Going to a Halloween party with a friend or significant other? Have one of you take on the role of Bob Ross, while the other portrays his painting.
In this costume set, you'll find a brush, palette, wig, and canvas. You'll still need to get Bob Ross' outfit, along with some nondescript clothing for the canvas wearer. Soon, you can start painting those happy little trees.
Reveal Your Inner Geek on Halloween
Halloween is no fun without embracing your inner geek. Let loose this Halloween, and dress up as your favorite character from an anime, comic, video game, or TV show. Halloween is a judgement-free zone.