The spooky season is upon us. That means you're busy setting up your house for Halloween parties and trick-or-treaters.
Generic witch and ghost decorations are overdone, not to mention lame. What if you could make your Halloween decorations reflect your nerdiness instead? These geeky Halloween decorations will impress all of your visitors.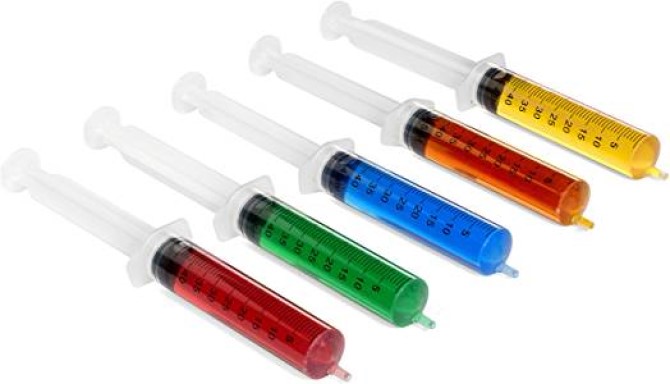 These fake syringes are a must-have for your Halloween party. Make the mix for your favorite Jello shot flavor, pour the liquid into the syringes, and stick them into a fridge for a bit.
Once the Jello is ready, whip out the syringes during your party and it'll be a hit. Your friends can use these syringes to "administer" a delicious drink. It's a unique and devious way to have some fun!
Bask in nostalgia and set up this Nightmare Before Christmas inflatable in your front yard. The seven-foot inflatable features the movie's diabolical Oogie Boogie, and his pint-sized cronies Lock, Shock, and Barrel.
Nighttime guests and trick-or-treaters will still enjoy the sight of Oogie Boogie—this inflatable lights up for an awesome viewing experience at any time of day.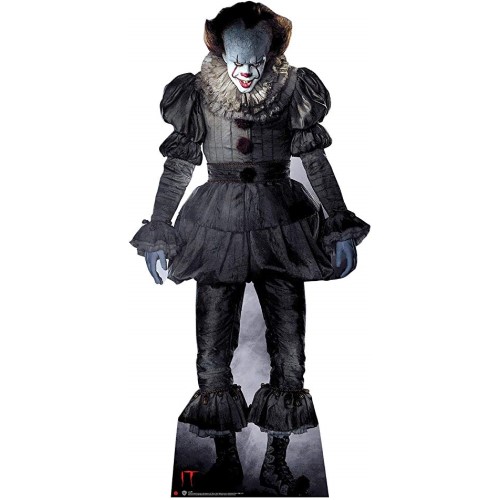 Now that IT: Chapter 2 has come out, Pennywise the Clown is back in the spotlight. If you really want to freak out your friends, place this life-sized cutout of Pennywise in the window of your home, or get even more sneaky by putting him in a discreet and dark location.
One look into Pennywise's eyes, and you'll get a chill down your spine. It's guaranteed to give you plenty of good laughs and scares.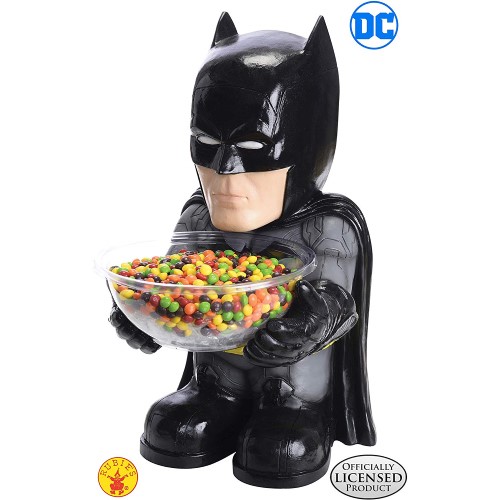 Don't feel like greeting trick-or-treaters on Halloween? Pour some candy into Batman's bowl, and stand him on your porch.
Your trick-or-treaters will have tons of fun loading up on candy from Batman himself. Plus, this Batman candy bowl is an adorable Halloween accent for any superhero-lover.
This Darth Vader skeleton decoration isn't very scary, but it's still a creative way to "geekify" your Halloween. It stands at 68 inches tall, and you can hang it anywhere inside or outside your home. Make Darth strike a pose by bending his arms and legs.
If you're not a huge fan of Darth, the same seller also has a mummified version of a Storm Trooper that you can hang up as well.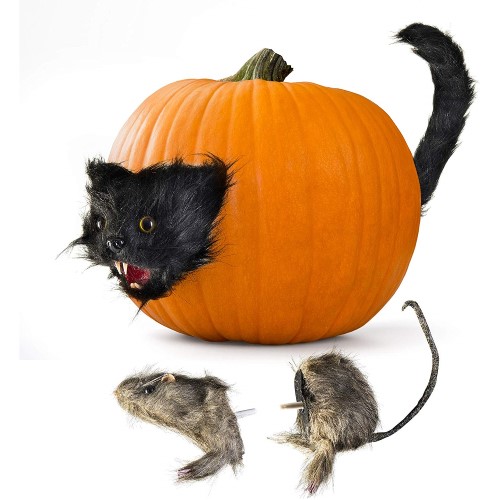 Almost every geek loves cats, even if it looks a little mangy. This set comes with a cat head and a cat tail, along with two halves of a realistic-looking rat.
Stick each end into a pumpkin, and your pumpkin will look like it has rabies. Carving pumpkins is overrated anyway—this is definitely the easy way out.
Have you ever wondered about the anatomy of your cat? I'm not sure how accurate this phony skeleton is, but it can definitely add some spookiness to your house.
This skeleton is a perfect addition to an indoor Halloween display. Make it the centerpiece of your dinner table, or use it as an accent on a coffee table.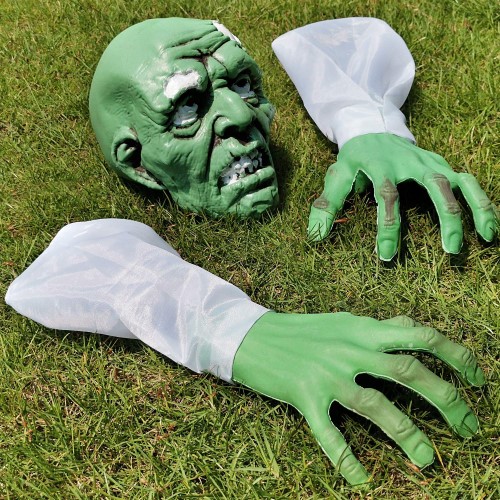 This zombie may not look like the zombies from The Walking Dead, but it's still a frightening addition to your outdoor decor. Set up a haunted graveyard on your front lawn, and stick this poor soul's arms and head into the ground.
Your friends and trick-or-treaters won't expect to brush up against this guy's limbs on their way to your front door!
You don't have to make all of your Halloween decorations scary. Sometimes, you just need to add a touch of cuteness to your yard. Blow up this frightened trick-or-treater, and place it next to your door.
It stands at four-feet tall, and lights up at night. If you don't want to scare off any small children or timid trick-or-treaters, then this is for you.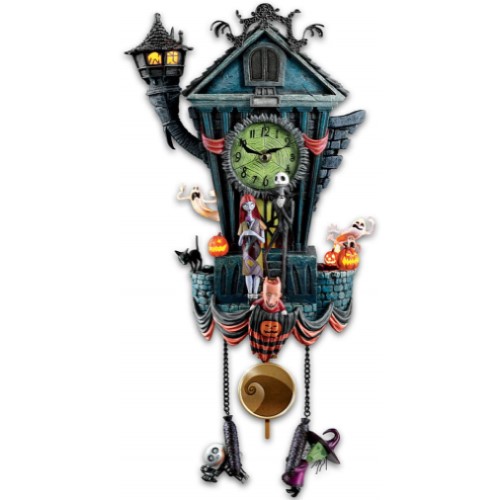 This hand-painted Nightmare Before Christmas wall clock is the type of decoration that you'll want to display all year round. It's incredibly detailed, and features Jack and Sally as the main focal point.
The cuckoo clock brings The Nightmare Before Christmas to life, and it actually functions as a real clock. Not only does it light up, but it even plays music every hour. You can also expect to see Zero (Jack's dog) pop out of the house's top doors, just like a cuckoo bird.
Geek Out Your Halloween
This year, don't stick with cheesy, overused decorations—it's time to get creative! Bust out some unique and geeky decor to make your house look the spookiest on your street. Halloween only comes once a year, so make sure to have some fun with your decor.
Want to have even more fun at your Halloween get-together? Check out these backyard games for parties and outdoor fun.
We earn commission if you purchase items using an affiliate link. We only recommend products we trust. See our affiliate disclosure.