Blood, brains, and torn flesh—it's all par for the course for zombie novel enthusiasts. And even if you think the zombie horror subgenre is played out, know this: there are still plenty of excellent reads.
Zombie tropes may have become trite, but there's still something so thrilling and captivating about a well-executed zombie narrative. Dystopia, apocalypse, and survival—they're what drama is made of.
Here are our picks for the best zombie novels of all time for when you want absolutely stellar zombie fiction.
10. Breathers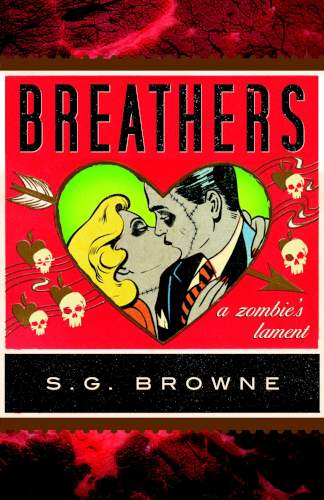 The only truly comedic zombie novel on this list, S. G. Browne's Breathers is a hugely entertaining read that skillfully takes the zombie premise and subverts it in humorous ways.
The plot follows Andy Warner, who doesn't really enjoy being a zombie. In order to cope with his newfound transformation, he joins a self-help group called Undead Anonymous.
However, we soon learn that nothing good can come from zombies socializing. Nothing good, indeed...
A satire in a subgenre where well-written satires are sorely lacking, Breathers is a very funny reflection on what has become a globally popular phenomenon.
9. Autumn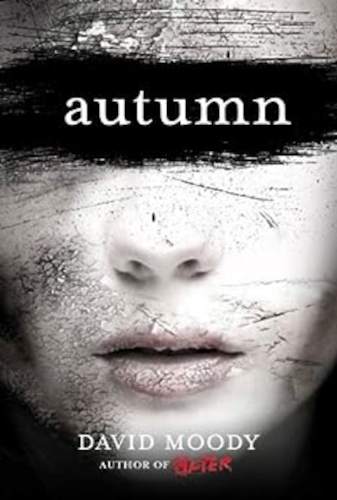 With a title as simple yet evocative as this one, it should be no surprise that David Moody's Autumn sits among some of the most compelling zombie novels of all time.
In Autumn, 99% of the world's population has died and returned to life again in the form of zombies, all in less than 24 hours.
Set in a post-apocalyptic world that's still reeling from the near-total annihilation of humanity, we follow a group of survivors who struggle to survive every step of the way.
8. Monster Island
After the undead have completely taken over the island of Manhattan, a man is tasked with doing the unthinkable: venturing inside.
Dekalb's daughter is held captive by a Somalian warlord, who demands that he go in and retrieve precious AIDS medications from the island. And realizing he can't do it alone, Dekalb enlists the help of child soldiers to assist him.
With Monster Island, David Wellington managed to craft a fantastic story about perseverance and cooperation in the face of zombies. If you like it, keep going with Monster Nation and Monster Planet!
7. Zone One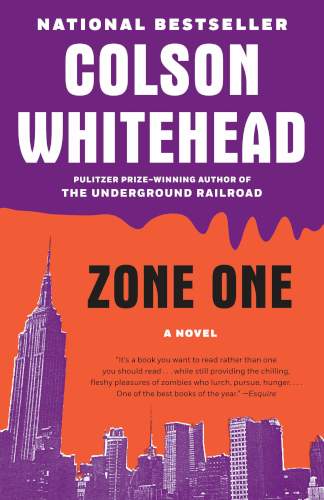 Colson Whitehead is a widely celebrated author who has the distinction of having won two Pulitzer Prizes for his novels The Underground Railroad and The Nickel Boys.
However, before he won those awards, he wrote a chilling zombie novel called Zone One that's still worth reading today.
The plot follows Mark Spitz as he and his fellow "sweepers" patrol New York City, assassinating any zombie that comes within their sights. Their goal is to make the city inhabitable again, but they definitely have their work cut out for them.
If you want to read a zombie novel that's written by a critically acclaimed writer who's proven himself, look no further than Zone One.
6. Rot & Ruin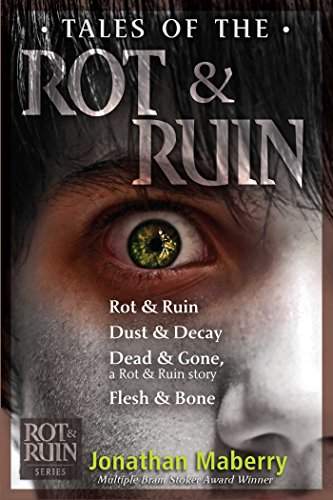 With Rot & Ruin, Jonathan Maberry did a fantastic job depicting how human society would normalize reality after a horrific zombie invasion.
The plot follows a boy named Benny Imura, who has just turned fifteen. With the zombie apocalypse having occurred fourteen years ago, the zombie-overtaken world is all he's ever known.
However, he's about to understand the true horrors of what his planet has become when he signs up as a zombie hunter to earn his keep as a new man in his tribe. What he learns will change him forever.
5. The Rising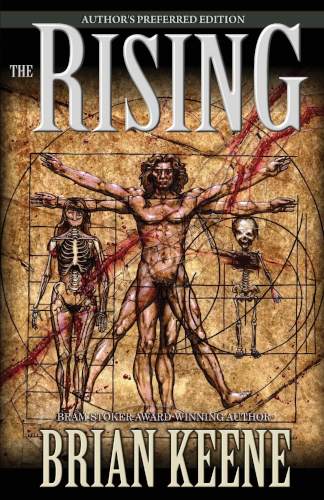 Brian Keene has written for various TV shows and films, including The X-Files, Doctor Who, and the Alien franchise. But as an author, The Rising may just be his greatest work.
The story follows a man named Jim Thurmond, who's surrounded by death and devastation yet painfully aware that his young son is still out there, hundreds of miles away and in desperate need of his help.
Dangerous or not, he makes it his fatherly mission to cross the zombie-ridden terrain to find him.
One of the most moving zombie novels ever penned, The Rising cemented Brian Keene's status and reputation as one of the best authors of apocalyptic fiction today.
4. The Reapers Are the Angels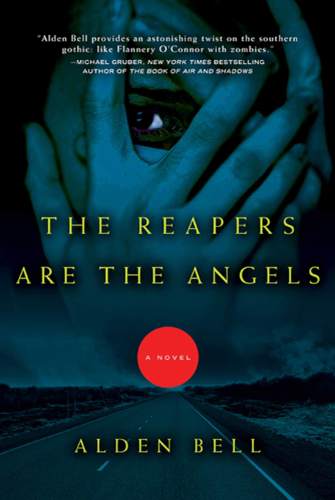 There are few depictions of civilization more unnerving than Alden Bell's The Reapers Are the Angels.
The story is set in America, 25 years after a devastating plague swept through the country and rendered the majority of the population as zombie-like, flesh-eating monsters.
Amidst all the chaos, bloodshed, murder, and ruin, a young girl named Temple survives. But she must keep moving. She must never stop running—because someone is chasing her.
The Reapers Are the Angels spawned a solid franchise and deserves more recognition than it gets for its mature themes and thrilling prose.
3. World War Z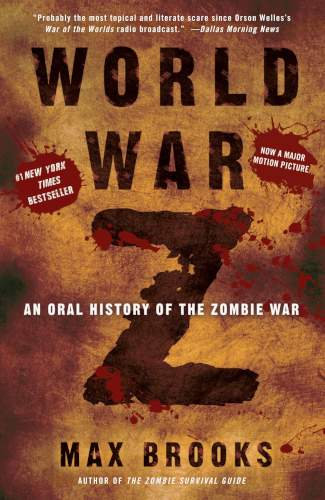 When it first released in 2006, World War Z was such a hit amongst apocalyptic sci-fi novel enthusiasts. (It was later adapted into a movie starring Brad Pitt, but the film pales in comparison.)
The story follows various characters as they witness a global pandemic tear their world asunder. Mindless zombies take over the planet and the characters try their best to mitigate the damage.
World War Z isn't just a horrifically thrilling zombie story. It also offers commentary on various topics, such as the growing trend of survivalism and aspects of United States foreign policy.
Some will be unhappy that I haven't ranked World War Z in first place on this list. But as good as this novel is, there are two other zombie novels that are just slightly better with stronger legacies.
2. The Girl With All the Gifts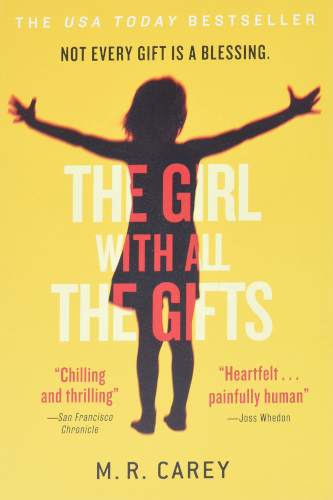 In the distant future, a dystopian reality envelopes the survivors of a horrible fungal infection that ravaged humanity and left its victims as unthinking, impulse-driven zombies.
And what exactly is that impulse? Feed, eat, cannibalize.
The zombies in the world of The Girl With All the Gifts—who are called "hungries"—go about destroying the entire world by overrunning the global populace with sheer brutality.
However, while scientists and politicians try to solve the problem of the zombie infestation, a young girl named Melanie provides them with insights beyond their wildest imaginings.
M. R. Carey wrote this book that quickly became a worldwide sensation, making The Girl With All the Gifts the best zombie novel of the 21st century, if you ask me.
1. I Am Legend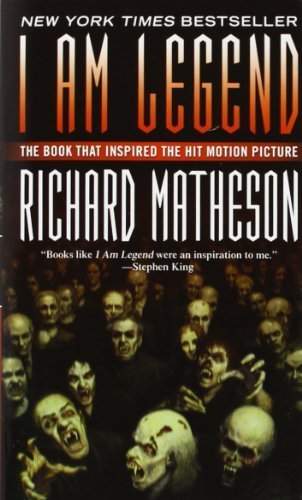 When it comes to zombie novels, it's hard to think of one that's more iconic and time-honored than Richard Matheson's I Am Legend.
In the year 1976, Robert Neville is the sole survivor of global war and pandemic. He's alone... but not entirely. Hiding in the shadows are bloodthirsty creatures who were once human.
Today, I Am Legend is known as the quintessential novel about surviving a zombie apocalypse and coping with feelings of loneliness, resentment, and fear that never end.
The perdurable sense of panic that pervades this story is only part of what makes it such a classic. Mostly, it's the exploration of humanity and the human condition that makes it so enduring.
With its heavy themes and heart-pounding plot, I Am Legend is the zombie novel that forever changed an entire genre, making it my pick as the best zombie novel of all time.