I'm a huge fan of mystery books. I could read them for hours and hours, especially when they're entangled with great romance subplots!
It's hard to strike a good balance between mystery, suspense, romance, and drama without becoming clichéd. But when that balance is struck, a solidly romantic mystery book can hook you like no other!
Here are my picks for the best mystery books with romance subplots, where love and suspense intertwine in perfect harmony. From classics to modern hits, get ready to lose yourself in charming suspense.
10. The Witness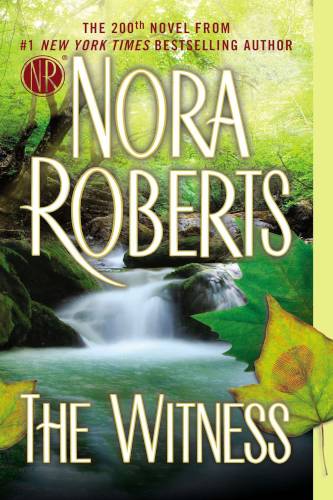 Elisabeth Fitch has an extremely controlling mother. One night, she manages to take some time to herself—by going to a nightclub, where meets a very charming man with a Russian accent. When asked if she'd like to go home with him, she accepts.
After that, there's a time jump and The Witness centers on a woman named Abigail Lowery, who designs security systems and cares very deeply about her own security.
Her house, full of firearms and protected by a guard dog, says a lot about all the things she doesn't dare speak about. It all ends up weaving together in a mysterious—and romantic—way.
9. The Lost Book of the Grail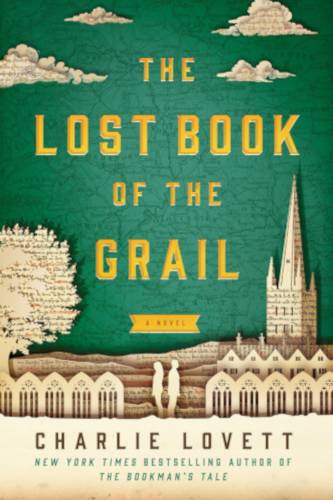 Arthur Prescott is a university professor who's passionate about literature, but also introverted. He often feels out of place, especially when he's with people.
The one place where he feels most at home? The Barchester Cathedral library, where he can freely lose himself in old stories, medieval tales, and the scent of old books.
That's all great because he has a secret obsession: the Holy Grail. In fact, he's even writing a book about it, which remains unfinished yet.
One day, technology threatens to change his beloved routine when the beautiful Bethany Davis is tasked with digitizing the library's manuscripts. Arthur sees her as an enemy, but there's one thing he doesn't know: she's also obsessed with the Holy Grail.
8. Silent in the Grave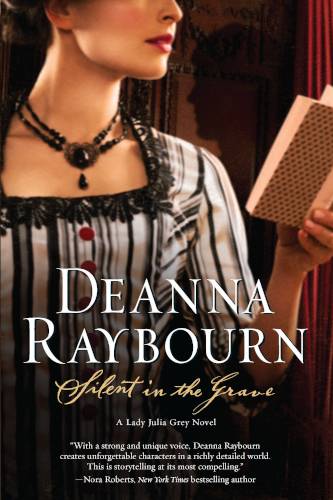 Lady Julia Grey is a British aristocrat whose life, at least from an outsider's perspective, looks perfect. Her family is wealthy and she has a good husband. But what's it like to spend a day in her pricey shoes?
After the sudden death of her husband, she needs help finding out what happened. His death wasn't quite natural, and there's definitely something going on. But what?
Enlisting the services of private detective Nicholas Brisbane, she uncovers more to it—and in the process, she receives death threats that show maybe her life isn't as perfect as we thought.
7. The Haunting of Maddy Clare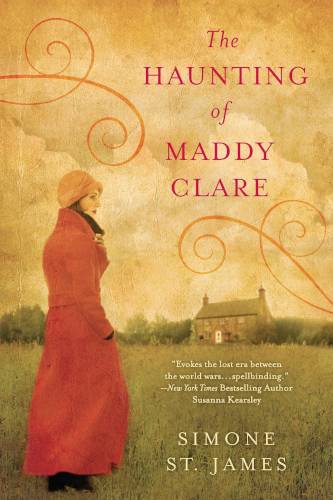 Sarah Piper finds work with a temp agency, but when they send her to assist a ghost hunter, she starts doubting her life choices. Sarah has never done this kind of work before! Luckily, the ghost hunter—Alister Gellis—is rich, handsome, and full of surprises.
Alister is asked to investigate the spirit of the 19-year-old Maddy Clare, a maid who allegedly haunts the barn where she died by suicide. Why can't she move on?
The Haunting of Maddy Clare is a great book that merges mystery with romance and the supernatural in a most pleasant way.
6. Rebecca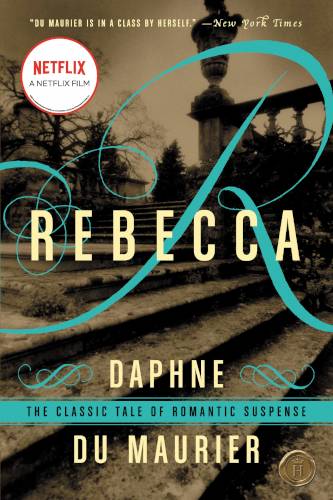 Daphne du Maurier's Rebecca is the absolute classic that inspired Alfred Hitchcock's film adaptation in 1940.
The premise is simple: a man and a woman meet during a holiday, they fall in love, and they spontaneously get married shortly afterwards. He's a widower and she believes in love at first sight.
But once she gets to his house—a big mansion on a cliff—things start growing weirder and weirder.
The house staff doesn't seem to have moved on from the man's first wife, Rebecca. And in all honesty, it appears the husband hasn't either. How deep does this mystery go?
5. Verity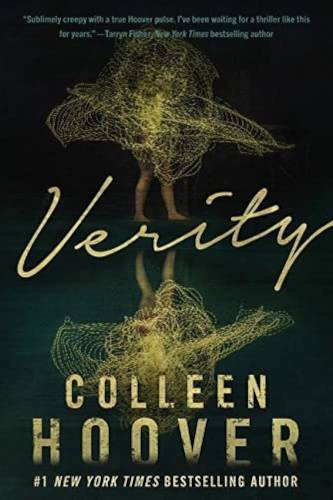 First of all, a disclaimer for Colleen Hoover's Verity: if you're easily spooked, you should probably skip this one. But if you love thrilling books that'll keep you up at night, Verity is an excellent read.
Our protagonist Lowen Ashleigh is a writer who struggles financially. One day, she's offered the perfect job: to work as a ghostwriter for a very successful author who's been injured.
Hired by the author's husband, she can't wait to start. But once in her office, she finds an unfinished bibliography that no one was meant to find—and its contents are as unsettling as they are life-changing.
4. Black Hills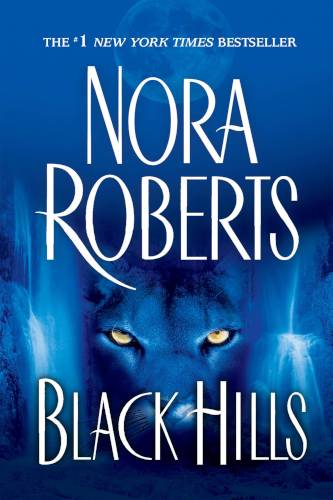 Nora Roberts is one of the queens of the mystery romance genre, which is why she's the only author who's featured on this list more than once. But she absolutely deserves it!
Black Hills is set in the Black Hills of South Dakota, which are full of secrets, stalkers, and friendships that turn into something more.
After 12 years of working as an investigator in New York, Cooper Sullivan returns to his grandparents' ranch seeking nothing more than peace and quiet. Unfortunately, he'll find more than that—including an unsolved murder.
3. Poisoned Primrose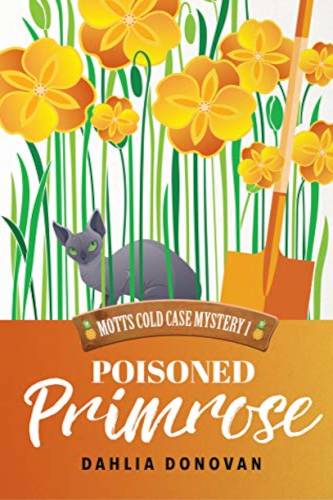 Poisoned Primrose is the first in a series of cozy mystery stories, all centered on the quirky character of Motts.
Motts has escaped from London with her cat and turtle, all to find some peace in a little Cornwall cottage. She just wants to live a quiet life, in a little village, where she can finally rest.
One thing in the way of that? A dead body found in her garden.
Being the curious type that she is, Motts wants to know more and follows the investigation. And while the inspector, Teo, is quite handsome and charming, love must wait! Because Motts soon becomes the next focus of the killer at large.
2. Magic, Lies, and Deadly Pies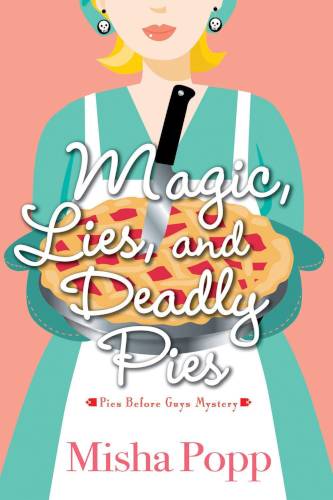 Some time ago, Daisy killed a man with a pie. It was an accident, of course! But since then, she's become quite skilled at it—and she even feels like this might be her calling.
If it makes things any better, at least Daisy is selective with her victims. She only bakes deadly cakes for the ones who deserve it.
How did she manage to hide this for so long? Well, she hasn't. Someone knows about it and now she's being blackmailed. Who's been watching her? Can she get out of this predicament?
Misha Popp's Magic, Lies, and Deadly Pies is about as cozy as pies get, even if they're laced with death. There's a lot to like about this mystery series where the romance elements come with a twist.
1. The Inheritance Games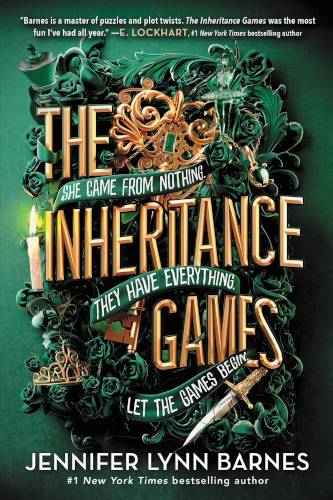 The Inheritance Games is the first book in Jennifer Lynn Barnes's award-winning YA series about Avery Grambs, who's unexpectedly chosen to inherit billions from the Hawthorne family estate.
Avery just wants a scholarship so she can figure out her life and pursue modest dreams. But when billionaire Tobias Hawthorne dies, everything he owns is bequeathed to her. Why? After all, she's never heard of him and has no idea about any of this.
The thing is, to actually acquire the inheritance, she must move into the man's house—which she does. Once there, she learns that everything is much darker and more complex than she thought.
If you're a fan of whodunit mysteries with a tinge of romance, you'll absolutely love The Inheritance Games, which was nominated for the 2020 Goodreads Choice Award for Best Young Adult Fiction.