HBO has forged a reputation for being more than just a standard TV content producer. They sit atop the acropolis of quality, the stick by which all other TV content and networks measure themselves.
HBO has changed the way people watch television with its groundbreaking work on series like The Sopranos and Game of Thrones. The iconic network understood that television could push the boundaries of entertainment, and successfully redefined home TV.
Without HBO, who knows whether the modern trend of cinematic television and artistic storytelling would have come to pass? Not to mention TV series starring notable Hollywood actors.
But HBO TV isn't only about drama; the network has put out several excellent comedy series over the years. Here are some of the best HBO comedy TV series of all time worth watching.
7. Girls (2012–2017)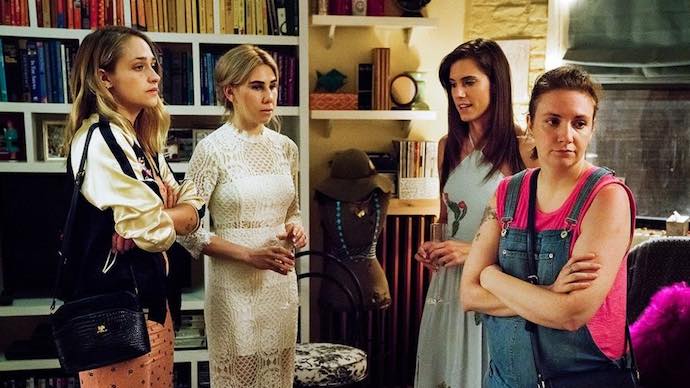 Lena Dunham's comedy/drama about a group of friends who live in New York during the prime of their lives is one of modern TV's most visceral experiences. Much like Seinfeld before it, Girls knew that its main characters were deeply flawed people and often selfish.
However, Girls did it with a sense of irony about the world around them. The relationships, the one-night-stands, and all the rest of the relationship explorations were on full display here in an unflinchingly honest look at the pitfalls of modern life for young women.
Though the series did play with hyperbole at times, it wasn't without justification. Not to mention that Girls was blessed with a great cast, too, with Adam Driver, Jemima Kirke, Allison Williams, and Zosia Mamet joining Lena Dunham on the screen.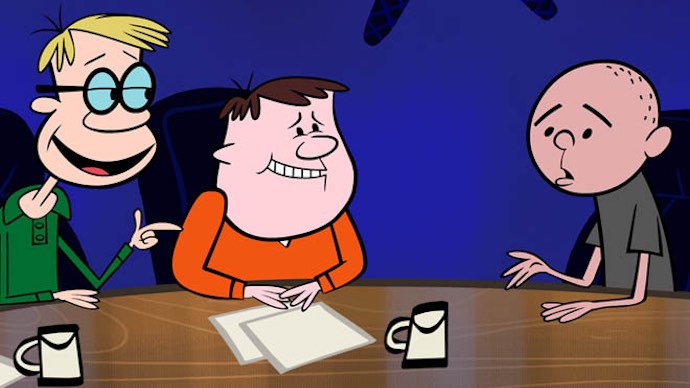 The Ricky Gervais Show was a different kind of series for HBO, a network that tends to focus on live-action. However, in the case of Ricky Gervais, Stephen Merchant, and Karl Pilkington, they made an exception.
Based on the iconic trio's podcast, the animated Ricky Gervais Show became a comedy hit for HBO, who co-produced the show along with the UK's Channel 4, and led to two further seasons of the series.
The nature of the conversations between Ricky, Karl, Steve made animation a perfect medium for the show, as the series could visualize some of the more zany thoughts shared by the three.
5. Veep (2012–2019)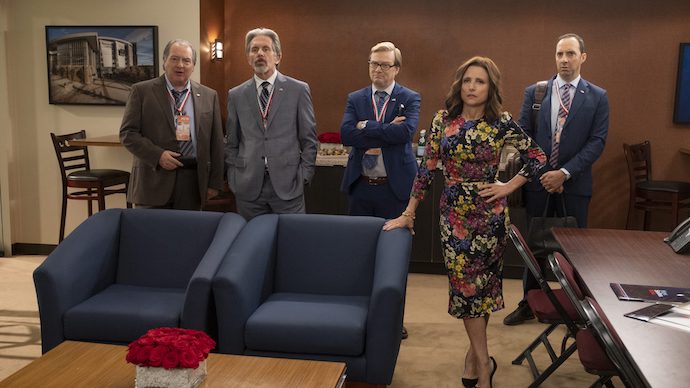 Armando Iannucci is one of the few genius writers left in satire. His British TV classic The Thick of It is often ranked among the best TV series ever made, and Veep was his American update on that original concept.
Starring the ever-brilliant Julia Louis-Dreyfuss, Veep followed the story of Selina Meyer, an ambitious but borderline cruel woman who found herself as Vice President of the United States after initially seeking the nomination herself.
Her ruthless and flawed nature often led her to disparaging positions during her term, and she was consistently fighting the tide of negative press and perception that modern politics brings.
The quality of the writing team is the epitome of an HBO show, as the jokes and comedic twists never allow the audience—or the characters—to settle before being upended by a new scandal or internal dispute.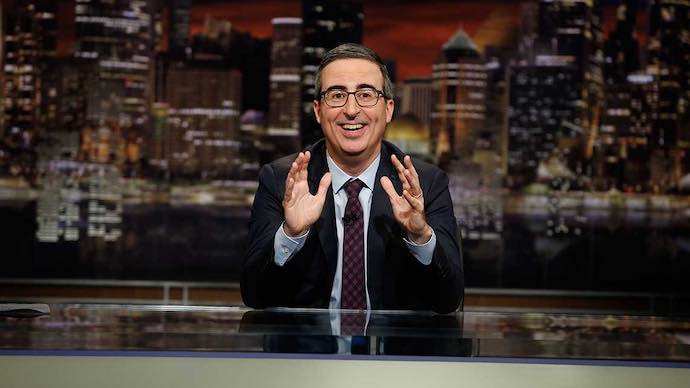 Last Week Tonight With John Oliver has collected tons of awards since it began in 2014, beating out almost all of its competition—including formidable shows like The Late Show With Stephen Colbert and Jimmy Kimmel Live!—with seeming ease.
HBO's answer to The Daily Show—and late-night shows in general—was to produce a series that sees John Oliver sitting behind a desk once a week. And, being HBO, it has a heavyweight budget to go along with it.
The series is a comedy gem, with a host who's a British bulldozer who can flip conversations, be as madcap as the most abstract comedians, yet as down to earth as Walter Cronkite.
3. Barry (2018–Present)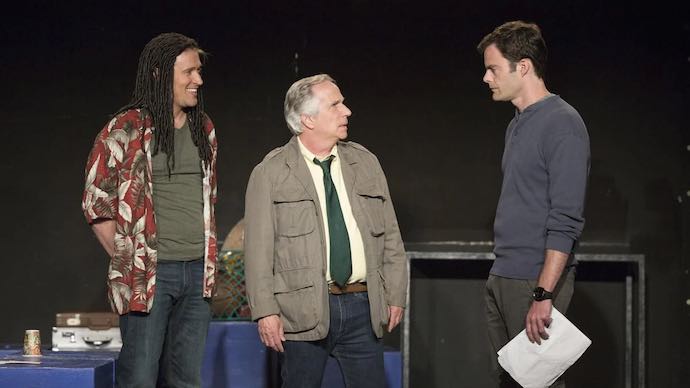 Bill Hader's career has seen the comedian play several iconic supporting roles over the years, especially in movies such as Superbad and Tropic Thunder. However, in Barry—which Hader also co-created—he got a chance to play the eponymous lead character.
The HBO series about an assassin who finds a new love for acting and attends drama school is one of the network's best comedy offerings, which says a lot compared to what else HBO has made.
With a cast that includes Henry Winkler, Stephen Root, and Sarah Goldberg, Barry has a grip over the audience that even drama series struggle to have. Yes, it's funny and bombastic at times, but it's also deadly serious and lethal—a trait that gives the show a sharp edge.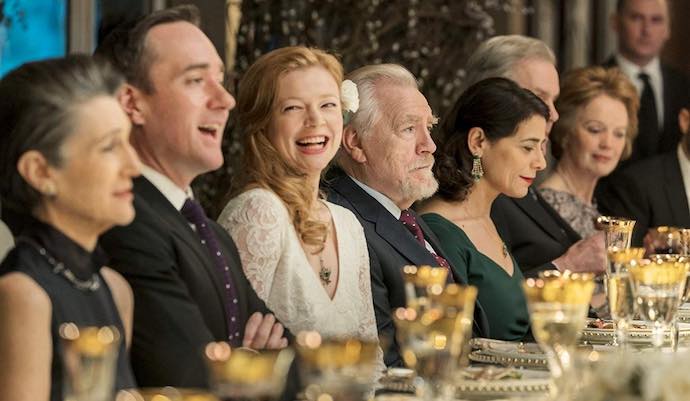 Jesse Armstrong's powerhouse HBO TV series about the lives of the billionaire Roy family, who run the multinational corporation Waystar Royco, is already one of modern TV's classic series.
The show follows the complex and backstabbing nature of the Roy family, who all try and put themselves into favorable positions with their elderly father (who happens to be Waystar CEO) after he suffers a stroke.
Despite the initial dramatic feel of the show, it's as funny as any series on TV right now, with a kind of cutting dialogue that sits alongside Better Call Saul as television's best-written series.
The heavyweight talent both behind and in front of the camera is immense: Brian Cox, Sarah Snook, Kieran Culkin, Alan Ruck, and Jeremy Strong portray the father and his children; The Thick of It alumnus Jesse Armstrong is backed by Adam McKay, Will Ferrell, and Tony Roche.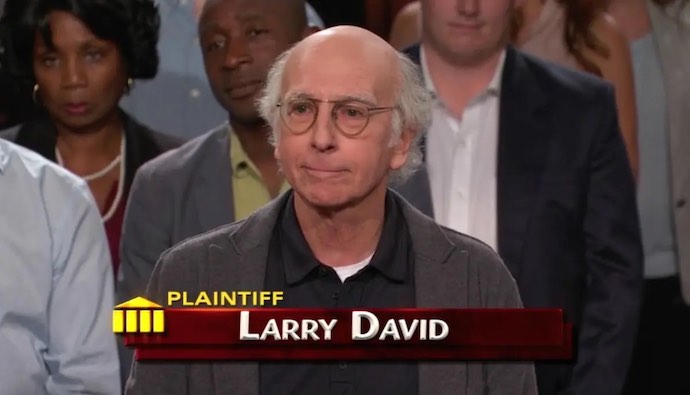 HBO's best comedy TV show is also one of the longest-running series in modern TV history. Curb Your Enthusiasm is the tale of a fictionalized version of Seinfeld co-creator Larry David.
Because of his prior work on Seinfeld, Larry David is one of the most iconic writers in comedy history. Here, he stars as a semi-retired iteration of himself that can't keep his mouth shut and feels the need to always point out everybody's problems.
The series has been on the air since 2000, when David first appeared after making an initial one-off feature-length special. However, as the years have progressed, he's found a way to keep the show acclaimed while dealing with new issues from the modern era.